With the 2019 fiscal year already half over how has the growth and market trends of Boston and its surrounding areas stacked up this year versus last?
The volume of residential single family home and condo sales for the first five months of this year dropped 5.5% in Boston but surged 17.4% in Newton and Brookline (combined). During this same time, average selling prices declined by 1.6% to $864,155 in Boston while increasing 2.9% to $1.271 million in Newton and Brookline.
The analyzed data is for the period January 1 -May 31, 2019 versus the same five month period in 2018.
Boston Single Family Home Sales Gain
It was a different story for single family homes in Boston where sales volume climbed 12.4% and average selling prices rose 3.4% (to $894,794). Still, single family home sales comprise only about 15% of the market, so those gains had limited impact on the aggregate data.
The $1+ million market in Boston –where sales volume was down 6.3% and average selling prices declined 3.6% –was disproportionately slightly weaker than the overall market.
Buyer's or Seller's Market?
"I would say we have a 'robust' market…not really a sellers' market, but also not really a buyers' market," my business partner, Jonathan Slater recently observed.
He noted that this might be an "ideal" market where activity is strong and prices are relatively stable, depending on the specific geography. "But, we are seeing a big difference between what's happening in the City of Boston compared with prime suburbs like Newton and Brookline," he added.
According Christian Silvestri, a local developer who has a 2,000sf three bedroom condo on the market for $2.8 million in Beacon Hill: "we're seeing some pressure on the high end and sales like this are taking longer than we expected."
$1+ Million Market in Newton & Brookline Jumps 24.5%
But don't tell that to Newton and Brookline where sales volume in the $1+ million market climbed a whopping 24.5%.
Those people hoping for a market correction are actually getting shut out. Low interest rates and a strong economy are causing people to strike while theiron is hot –on both sides.
"This is one of those unique situations where it's agood time to be on either side," said Dave Scanlan, President of Brookline-based Moss Hill Builders.
Strong Flow of New Inventory
There's also a continued strong flow of inventory hitting the market, including new construction, which is presenting buyers with lots of good options.
"As builders, we have multiple projects in process," Scanlan continued.
Warning Sign?
The one potential red flag, even in Newton and Brookline, is that average days to offer –a popular barometer for market temperature –increased from 34 to 39 days. But it's hard to read too much into 5 extra days especially with this pick up in volume.
The bottom line: whether directly in the city or the surrounding areas market trends certainly indicate that "Boston Prospers."
Quick Tips for Sellers to Prosper:
1) Price it Right! Overpriced homes stay on the market longer and end up selling for less.
2) Hire an experienced real estate agent to help price and market your home.
3.) De-clutter and de-odorize. Tidy up clutter, throw away unwanted or unused items. Neutralize odors caused by pets, food, or smoking.
Note: the information presented in The Boston Prosper is sourced from data provided by the MLS Property Information Network, Inc.
***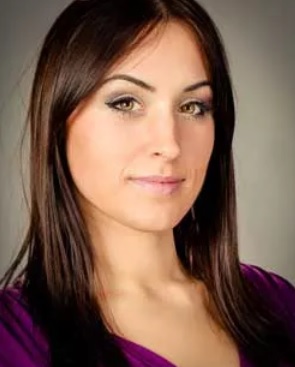 Amy C. Prosper is a nationally recognized Real Estate agent with expertise in Boston and its surrounding areas. A veteran of the HGTV show House Hunters, Amy has built her reputation around her knack to read and adapt to market trends. She is also a fitness competitor and proud part of the Jimmy Fund.