Want to Reach a Prime Audience for Your Products or Services?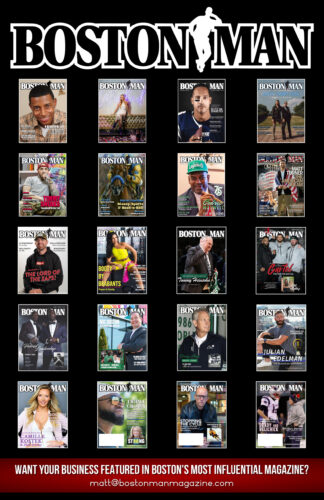 Dear New England Based Brands,
Looking to be a part of an exciting regional magazine whose readers are among the most successful business people in the Boston area?  We invite you to join the growing list of advertisers who have chosen BostonMan Magazine to reach their audiences. We are, in many ways, the most targeted advertising in Boston.
We are a premium quarterly feature based magazine whose readership is among the most well-educated and prosperous, BostonMan Magazine offers informative and thought-provoking articles on a variety of topics relating to our great city.  We focus on the people, places and experiences that give Boston it's unique character; and we seek to present content from a perspective that is exclusive and compelling. Journalism and the "Art of Storytelling" matter to us.
Since our inception in September 2018, BostonMan Magazine has been creating a buzz among the business leaders in our town who are hungry for information on the issues and affairs that make a difference.  These readers, most of whom are members of higher income households within the '95 Loop', are a perfect audience for advertisers seeking a new forum -packaged into a multi-media platform-  for their distinct products and services. 
Don't you think it's time you took advantage of this incredible marketing vehicle?
Matt Ribaudo
Publisher, BostonMan Magazine
---
Print Media Kit
Download the BostonMan Magazine print media kit.