Hola! Fiona here, of Nurse Fiona Medical Spa. Let's chat about skin and anti-aging! Let's face it, no matter who we are, what gender, or where we come from, we share one commonality – we're all aging. Some more gracefully than others. Some simply don't give a damn about turning back the hands of time, and that's cool too –no judgment here. You do you!
So, for those of you who may be dipping your toes into the world of anti-aging services or perhaps ready to take a full-blown cannonball plunge, I'm here to offer you some professional guidance. BUT, let's do a little self-credentialing first.
Born and raised in Miami by two Argentinian parents, I grew up absorbing all-things beauty at a very young age. After all, Miami is considered the Plastic Surgery Capital of the U.S! In my early thirties I found myself floundering a little and seeking a change, so I packed my bags and landed in good ol' Boston.
While here, I continued my nursing career at Boston Children's Hospital while simultaneously training in the field of Aesthetic Medicine. In 2011, after much grit and determination, the brand Nurse Fiona was born! Fast forward to today, I am a Board-certified Nurse specializing in anti-aging aesthetics and was one of the first Aesthetic Nurses in Massachusetts to be C.A.N.S certified. I bring a decade of industry experience to the table and have trained with world-renowned injectors. I am an aesthetic nurse injector, industry trainer, skincare guru, and successful business owner of Nurse Fiona Medical Spa + Skincare.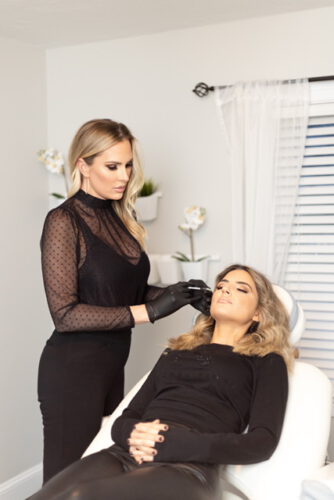 Now, on to the fun stuff: skincare. I strongly feel it's the necessary foundation for anti-aging.
Think of your at-home skincare regime as the diet to your exercise. Would you invest in a personal trainer only to throw back a Big Mac after a tough workout? I hope not. The same goes for your skin (the largest organ in your body). Feed your skin with the right ingredients and it's guaranteed to enhance the results of any injectable treatment or in-office skincare service. Anti-aging treatments are an investment in yourself and may be costly. No sense spending money on treatments if you're going to leave the office only to spend the weekend roasting in the sun like Aunt Magda.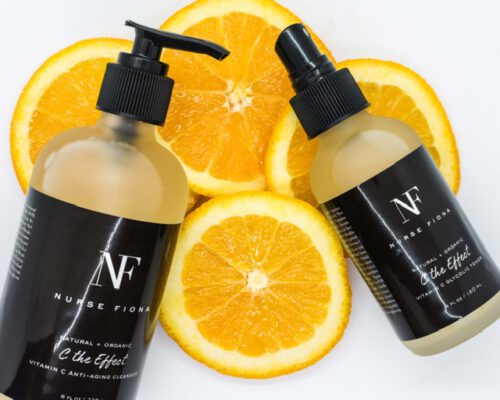 The number one product everyone MUST invest in is SPF 15 or higher! Simple, right? SPF (Sun Protection Factor) is literally the only sure product on the market that's guaranteed to help fight signs of aging. Sun exposure is the number one cause of premature aging skin. Think fine lines, wrinkles, unsightly brown spots, and sagginess.
So please, your first investment should be a solid SPF 30+ with UVA/UVB protection. At my MedSpa we sell the Nurse Fiona Defensive line which consists of a diverse collection of Sun protecting products that blend broad-spectrum sunscreen with moisturizing agents, antioxidants, and hyaluronic acid. Furthermore, regular daily use of broad-spectrum SPF 15 or higher significantly reduces your risk of skin cancers and skin precancers.
My next piece of advice is to look at the ingredients before you purchase products and know where you're purchasing from (e.g., not on Amazon or eBay). My love for ingredients dates to my teen years, where I developed a curious fascination with products, always researching and devouring as much skincare literature as possible. A true skincare pioneer for my time, I sought out small boutique shops in my hometown of Miami that specialized in natural and organic skincare. It is this foundation that helped me develop The Nurse Fiona Skincare Collection which ranges from medical-grade to all-natural + organic. Each Collection targets a specific skin need and skin condition.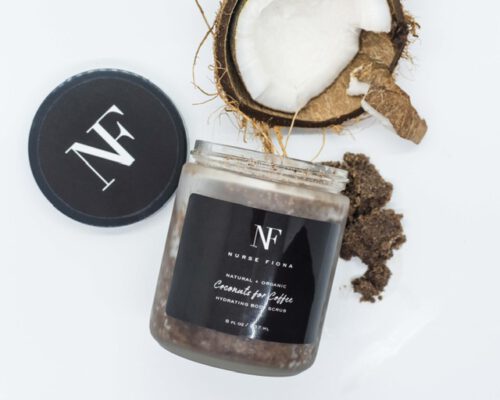 To that, when it comes to purchasing skincare, I strongly advise purchasing from a reputable Medical Spa, Day Spa, Dermatologist, or Cosmetic Plastic Surgery Practice, as they have the experts who can guide you towards the best ingredients for your skin. They can also be your first line of defense should your skin not agree with a particular ingredient (good luck getting that with Amazon).
Additionally, Medical Aesthetic practices often sell Medical-Grade skincare which offers a higher concentration of active ingredients compared to products sold over the counter. Medical-grade products also penetrate to deeper layers of the skin making true changes at a cellular level. I know some consumers shy away from purchasing products from Medical Spas as they fear a higher price point, but quite honestly, the price point is typically the same, if not less than what you would spend at a high-end retail store promising a "face-lift" in a jar.
Congratulations, you just spent $400 on a jar of petroleum jelly! If you're looking for the perfect start-up skincare regimen, my go-to's include SPF, Vitamin-C Serum, Retinoid (the gold standard when it comes to anti-aging ingredients), exfoliant such as Glycolic Acid, and Hyaluronic Acid for hydration.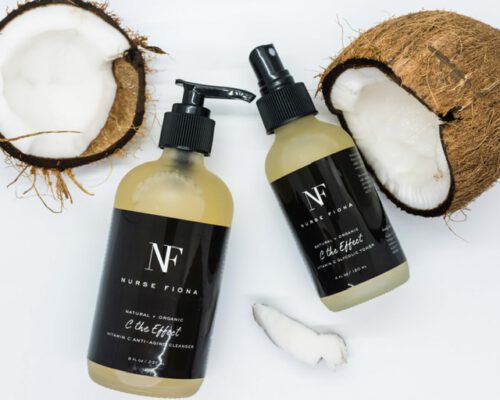 Now that I've laid the groundwork for healthy skin it's time to segue into Medspa services. The most common treatment request for first-time patients coming into Nurse Fiona Medical Spa would be for Botox and Fillers. According to the American Board of Cosmetic Surgery, Botox injections are the most popular cosmetic procedure nationwide with fillers being the second most frequent minimally invasive procedure performed in the USA.
So, guess what, it's time to ditch the stigma around these services. Even better, preventative Botox is a thing, too (here's lookin' at you Millennials and Gen Z's)! Botox is for the treatment of wrinkles around the lips, forehead, brows, and "crows' feet".
Dermal Filler can be used to plump cheeks, volumize lips, reshape the chin or jawline and eliminate the pesky lines around your mouth and fill areas of lost volume! In addition to injectable treatments, many Male and Female patients enjoy the benefits of Laser Facial Services for tightening and resurfacing, Laser Hair Removal, and Medical Grade Facials.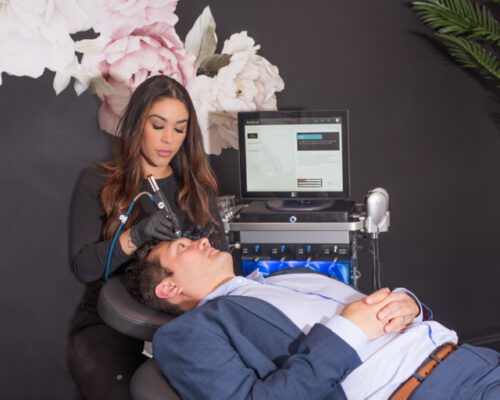 Recently, we've seen a big uptick in men requesting HydrafacialMD treatments for deep cleansing, exfoliation, and hydration of the skin. These are some of the best and most requested services for anyone interested in taking the anti-aging plunge. I encourage all consumers to do their homework, research providers, find a reputable Medical Spa and start slow. The purpose of these anti-aging treatments is to be the best, most youthful version of you. Not change you!
***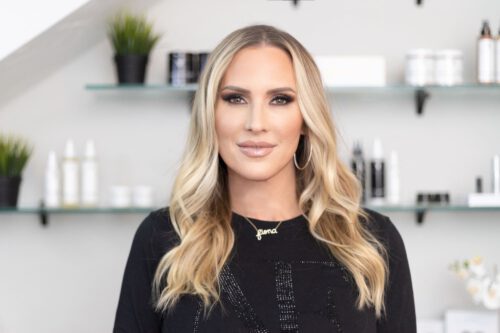 Fiona is a highly respected and nationally Board Certified Nurse in the Boston area specializing in anti-aging aesthetics. She was one of the first Aesthetic Nurses in Massachusetts to be C.A.N.S certified and has had extensive training by world renowned injectors. Her understanding of what makes a face youthful, proportional and natural allows her to deliver uniquely crafted, unflawed results. Her ever-evolving knowledge of the latest innovations in beauty, combined with her personable demeanor make her a leader in the industry.