"Sure, you can by single malt scotch under sixty bucks, but is it any good?"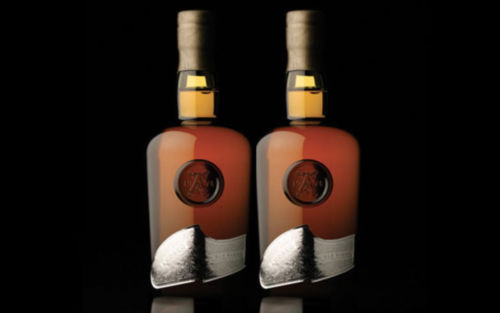 Recently we sold an extremely rare whisky at Julio's Liquors. This single malt Scotch whisky was distilled in 1974 and bottled in 2007, the bottles were a set of the oldest and rarest stock from Ardbeg Distillery.
With a retail value of $21,000, the Ardbeg Double Barrel was one of only 250 sets produced from 6 casks. In addition to the whisky being in hand-blown bottles, the set included 8 solid silver drinking cups expertly crafted by Hamilton & Inches, the silversmith to Queen Elizabeth II, and a Bespoke Omas pen.  I mean this set was rare and beautiful, but at $21K, it was out of mine and most people's price range. The sale did however get me to think about really nice single malt scotches that people could afford to drink on a regular basis. So, I set my limit at sixty bucks put pen to paper and mouth to glass, here are my top three picks for Single Malt Scotch Whisky for under $60.
It's no surprise that after selling that rare Ardbeg I'd look to its youngest sibling to start the list. And why not, this little beauty has been one of the most popular expressions of whisky from Islay for years. Often hyped in its ads as "big and untamed", I find this whisky to be much more than just a smoky powerhouse.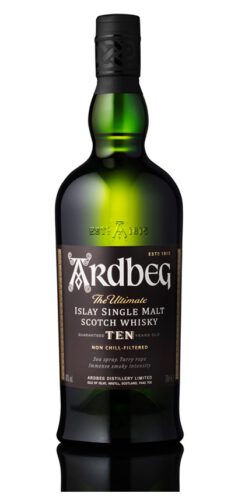 Ardbeg Ten is a non chilled filtered 92 proof (46% abv) 10 year old whisky that is deceptively cleaver as you pour it into your glass. It is pale in color, straw to almost clear, and you might be thinking that there will be little flavor coming from this light whisky.
Then all of a sudden your nose will flare and engulfed in the smoke that made Islay famous. The aromas coming off this whisky, however, are not one dimensional.
Yes, there is the smoke, but there also is the earthiness of the peat and whiffs of salty beach air.  As you taste this whiskey, the smoke, peat and salt air mix and an almost bacon-y (if that's not a word, it should be) flavor emerges.
Those first favors are followed by citrus and then a definite sweetness.  The whisky finishes warm with both the smoke and the sweetness lingering.  Is this whisky for everyone? Probably not, but sooner or later it will make its way into your collection because it must be experienced!
My next pick brings single malt Scotch whisky back to its roots, "old school" style.  Today many of the Highland region single malts are light whiskies. And by light I mean a lack of mouth feel. They are citrusy, mostly lemon, with grassy tones, but lacking in gravitas.  This is not true for this next whisky!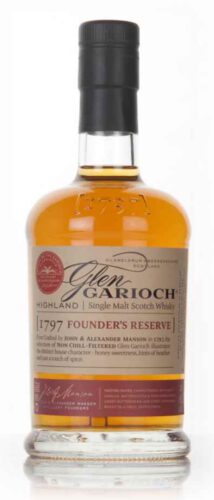 Glen Garioch 1797 Founders Reserve is a non chilled filtered 96 proof (48% abv) Highland Single Malt that is reminiscent of the Highland Whiskies of yesteryears. The color is reddish amber, probably because it contains whiskies aged ex-sherry barrels as well as ex-bourbon barrels. The nose is filled with fields of heather, vanilla and hints of Bartlett pears.
As you start to drink this whisky it becomes apparent that there is a weightier feel to this expression. The viscosity is heavier than most and it allows the flavors of dried fruit, spice and raisins surround your tongue. The finish is long with some lime sweetness and hints of cedar.  This whisky is what the Highlands, at one time, were all about! A must try single malt scotch for the price.
The last whisky on my list is an expression that did not enter the U.S. until 2017 and only in select markets. Back then as now, I was so impress by the taste and price of this expression that it bumped several well established brands off my short list! So, without further ado I present: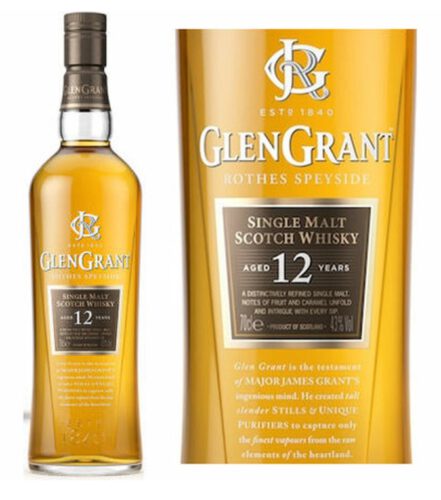 Glen Grant 12 year old Speyside single malt. This bright amber colored whisky is 86 proof (43% abv) and gives off aromas of apples and pears as soon as it is uncorked. Upon further nosing, hints of dry almonds and lemon join in to give a full sensory experience. As you consume this liquid the tastes of apple turnover mingles with Bosc pear and toffee.
All this finishes nicely with orchard fruitiness and hints of spice. The layers of flavors in this relatively light style of whisky are quite remarkable. The distillery attributes this depth of flavor to their unique distillation process that uses water cooling purifiers on both first and second distillations.
They say this method allows only the most refined vapors to condense into spirit that will become Glen Grant Whisky. Quite frankly, I don't care if they have fairies sprinkling pixie dust on this whisky to get these results, just keep doing it!
So, there you have my top three choices for Single Malt Scotch under sixty bucks. You may or may not agree with my selection, but that's not the point. The point is that there are good whiskies under sixty dollars, you just have to look! Go out there and taste whisky and come up with your own list. Just remember, there's never a bad day for good whisk(e)y!
***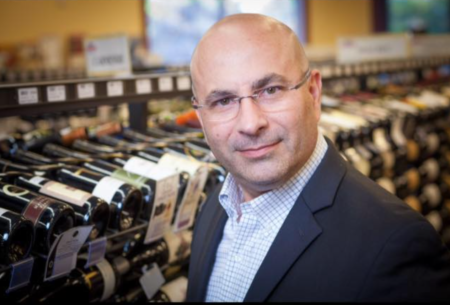 Ryan Maloney is the owner/operator of Julio's Liquors, his family's business since 1974. Ryan is one of only a handful of individuals in North America to have achieved membership with The Keepers of the Quaich. The Keepers of the Quaich is an exclusive and international society that recognizes those that have shown outstanding commitment to the Scotch Whiskey industry, and is widely regarded as the highest honor received in the industry.