AS a stylist, I'm a huge proponent of using your wardrobe as a tool to develop a strong personal brand and presence to advance your life.  Well before I was in the fashion & design world, getting dressed for work in corporate life lit me up to win the day ahead.  It's like I was stepping into clothing that produced this persona of success and I was certainly known in the office as the girl who always looked the part.   
For you, this may be part of the equation when making a good first impression on a date, kicking off that keynote speech or showing up ready to slay that interview.  Whatever the circumstance, it's a fact we are being judged right off the bat. According to an article in Forbes titles Dressing For Success and The Achievement of Your Dreams it takes a mere 7 seconds for someone to form an opinion of you.  Fair or unfair, it's unavoidable and it can work for you OR against you.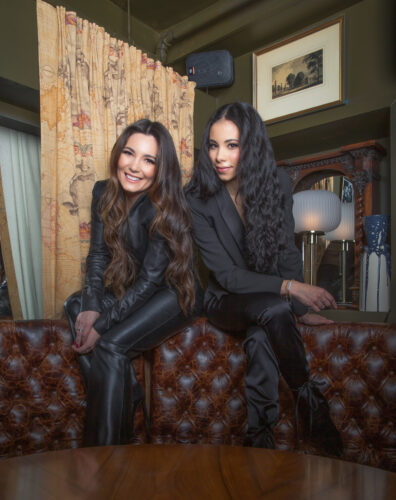 I SAT down with two powerhouse women to learn how fashion plays a predominate role in their lives and success in launching their latest real estate venture.  Giavanna Silva and Emily Haddad are co-founders of The Olympus Group, a female dominated firm in Boston and let me tell you, they vibe high.  Their industry has undoubtedly been more fashion-focused in recent years due to shows like Selling Sunset, but not every realtor should be jumping to emulate Christine Quinn fits.  Giavanna made some points on this very topic right out of the gate "As females, we understand that some industries are still male dominated, such as real estate. You can look sexy without being suggestive or provocative. And there is such thing as dressing in a way that can work against you".  That's right, who you are perceived to be can sometimes be almost as important as who you are. 
Then Emily shared "As realtors we have to be professional and buttoned up" and gave background on how she got started in the real estate game at just nineteen years old.  Her style used to be super conservative, but she's gotten more playful with it over time "My go to is still a blazer but now I pair it with a lace top or something more unexpected underneath.".  It's an important message to stay true to your style but recognize you can keep it fresh by mixing in new pieces.  It's like an ongoing style evolution.   
Discovering what works for you individually and finding repeatable, signature looks is key. One of Giavanna's style go-tos: layering.  "Understanding how to successfully layer is a way to immediately look more put together and fashion forward – for both men and women" she states.  She is totally on point, as mixing pieces together is often a recipe for a distinctive yet polished look but not easy for most to put together in a cohesive way.  And with my direct clients, once I iron out the vibe and cuts we're going for, I often dive into color.  Emily knows how this plays a role for the two stating "Gia's power color is definitely red and when I want to feel like a boss, I'm in head to toe black".  Color is yet another component that can shift energy and how others perceive you – intelligent, authoritative, soft, trustworthy etc.
Giavanna also used one of my favorite quotes of all time: "Dress for the job you want, not for the job you have".  And her thought process when getting ready for the day, shes says "I dress according to the best version I see for myself – my highest self" also sharing "There is so much power in what you wear".  So much YES in these statements, girl!!  How you dress communicates your potential to others.  When you create magic in what you wear, you change how people respond to you and in turn you see more positive outcomes.  And so my motto is to think about dressing in a way that aligns with your aspirational self and where you see yourself headed in the next few years.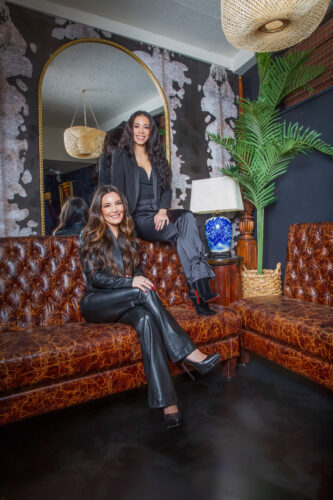 EVERYONE'S career path is unique but taking an active role in developing your own personal style and brand is a total game changer for all.  Emily and Giavanna understand dressing for intention to further their trajectory.  I'm excited to keep watching these ladies embrace that as they influence Boston fashion and climb to the top.
When reflecting on how much power that clothing can really hold, I recently heard an actress on a podcast say that the one of the most important, yet often overlooked roles behind the scenes of a movie is the costume designer.  Because the costume designer uses wardrobe strategically to convey a mood, a message or a feeling before the actor or actress even says a word.  And well darling, in our own lives, you are always the leading role. 
***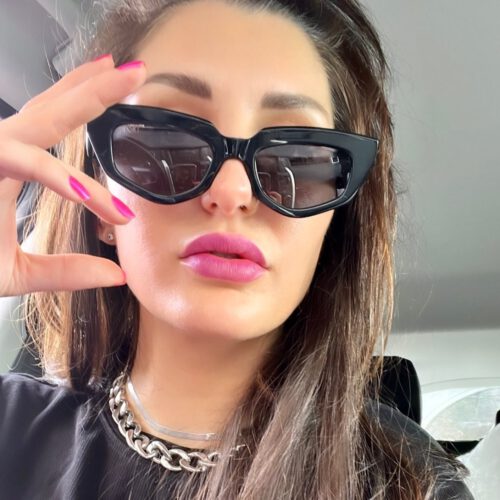 Amanda Vargus spent her career in the music industry before pivoting into fashion. She excelled in the industry as a Luxury Manager with The RealReal, a high-end resale website, where she specialized in closet editing and was in charge of merchandise acquisition in the northeast. Now Amanda runs her own independent personal styling company, Wave +Woven, and consults with entrepreneurs, executives and elite professionals to create more exciting and functional wardrobes. Helping clients find their original and unique style through fashion is her passion.