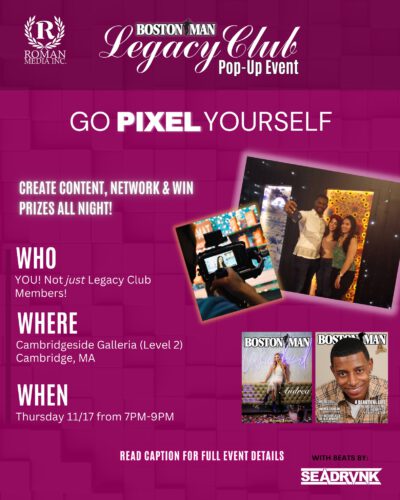 BOSTONMAN MAGAZINE AND ROMAN MEDIA INC will be hosting a collaborative event this Thursday, November 17th from 7pm-9pm at the swank Go Pixel Yourself Studios in East Cambridge, located on the 2nd level of the Cambridgeside Galleria Mall.
The event will showcase the unique "portrait studios" of Go Pixel Yourself -encompassing a 13,000-square foot space boasting 15 rooms and over 9 million combined pixels- while celebrating the recent release of BostonMan's Fall 2022 magazine and the expansion of Roman Media into the luxury travel space.
"We want to offer a type of networking that will be slightly different, something fresh, compared to what people are typically used to," Roman Media founder and CEO Michelle Romano says. "BostonMan Magazine has been the only club to really have a finger on that pulse these last couple of years, and GO Pixel Studios offers a very trendy vibe that is popular in today's social media driven climate. This is going to be a fun collaborative event."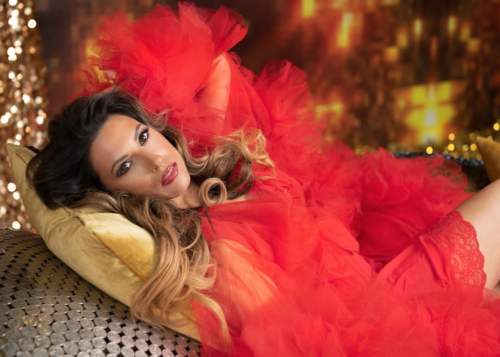 Romano, a seasoned film producer and actor, has hosted events all over the world and says the experience offered by Go Pixel Yourself Studios has been very popular in other cities around the globe, and is just now picking up here in Boston.
"It combines certain elements of big picture/film imagination with the excitement of a theme park for adults," she explains. "When put into an event format, it helps spark conversations and inspires socializing within groups."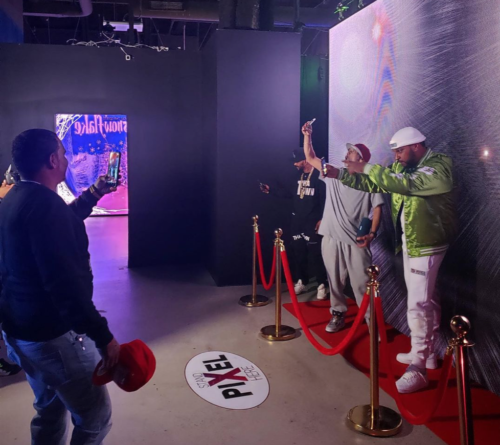 Thursday evening's event will be open to the public, a "pop-up event" BostonMan Magazine and Legacy Club founder Matt Ribaudo describes it as. Legacy Club events are typically private occurrences for members paying an annual membership rate, magazine advertisers, and the guests they invite, however, Ribaudo says he has been looking to put out more collaborative efforts, like this with Roman Media, to help expand the brand and offer new networking opportunities to the members.
"Our private community events will never go away," he emphasizes. "But we also want to get out there and do more stuff with the many talented people and places in Boston where it makes sense to. This also gives professionals curious to learn more about our magazine and community a chance to check us out without having to purchase an upfront membership."
Boston-area native John Carter, founder and creator of Go Pixel Yourself, has been building large scale displays with model fabrication since the early 90's. In addition to the GPY concept, projects on Carter's resume include: DreamWorks, Warner Brothers, Mall of the Emirates (in Dubai), Bloomingdales, Crayola Experience, and Sony, to name a few.
Combining GPY with events like the one on 11/17 offers storefronts vacated by the increase in on-line shopping a new-age service, popular in today's landscape, to fill these empty spaces.
"We don't need to go to malls to go shopping anymore," Carter explains. "But destinations for experience will always be a thing. We can bring people back to these places with Pixel as a form of entertainment, and events like BostonMan and Roman Media to help showcase it."
International recording artist Liya Atanasova, a regular presence at BostonMan Magazine Legacy Club events, shot the video (later to be a "Video of the Year" nomination at the New England Music Awards) for her song "Dreamhouse" at Go Pixel Yourself and says the experience from start to finish was top notch.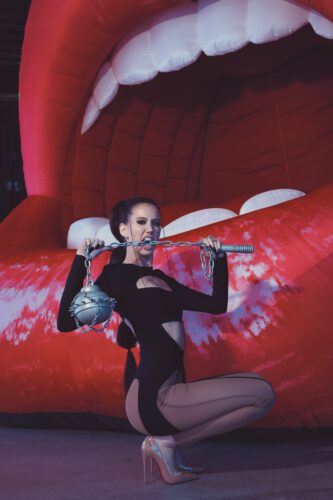 "I had the best time while there," Liya says. "Everyone was so friendly and all of the rooms were absolutely unique. The video gained a lot of attention and success which was definitely helped by the Go Pixel lay-out."
In addition to quality networking and the opportunity to leave with an array of unique photos from the various rooms, attendees will receive a copy of the Fall 2022, 4-year anniversary edition of BostonMan Magazine. The soundtrack for the evening will be provided by DJ Seadrvnk, and there will be raffles, prizes and refreshments available throughout the event. Recommended dress attire is cocktail/business. Attendees may register here, use code BOSTONMAN at checkout for complimentary VIP admission.
For more information please reach out to Michelle Romano at: michelle@romanmediainc.com or Matt Ribaudo at: matt@bostonmanmagazine.com.