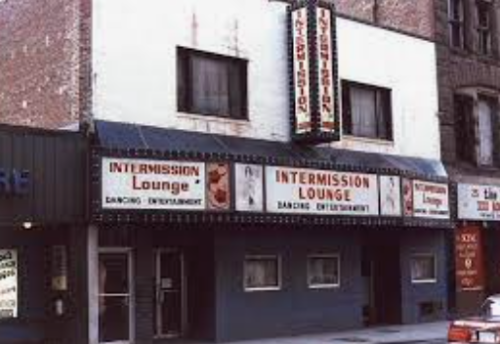 Alberto Vargas was the son of celebrated photographer, Max Vargas, who had taught him how to use an airbrush by the time he was thirteen. While accompanying his father on a trip to Paris, Alberto found a copy of La Vie Parisienne. The magazine's cover shots by Raphael Kirchner strongly impressed him. He studied in Zurich and Geneva before migrating from wartime Europe, arriving at Ellis Island in 1916.
Vargas' first real encounter with America happened midday at Broadway and Fourteenth Street in Manhattan. Surrounded by a lunchtime crowd of smartly dressed office workers he became mesmerized by their grace, sophistication, and beauty. The story goes that right then and there, he decided he would spend his life glorifying the American Girl.
Fast forward to the 50s. Vargas was able to get many commercial assignments; a pin-up of Shelley Winters for the movie called Behave Yourself, a deck of Vargas Girl playing cards called "Vargas Vanities", and a series of pinups for the British magazine Men Only.
In 1957, Playboy published a pictorial feature on Vargas' nudes, which caught the eye of publisher Hugh Hefner who subsequently extended a personal invitation for his work to appear monthly in Playboy. In 1960, Vargas painted 152 works for Playboy, as America adopted new moral standards which ushered in more explicit sexuality. Baby Boomer boys tell tales of sneaking peeks at the pinup of the month as they loitered in Rexall Drug Stores, ostensibly for a frappe at the soda fountain, but the real mission was evident for all to see. The Playboy pinups were airbrushed, soft focused, practically works of art, undoubtedly Vargas influenced. It wasn't until the late 60s with the arrival of Penthouse Magazine that more explicit photos of females were published and mass marketed.
Which brings us to The Intermission Lounge, albeit somewhat circuitously. The Intermission, located on Tremont St between Stuart and LaGrange, has a long history in the Combat Zone. Girls stripped there. Bands played there. Men drank there. It was a lowdown bawdy bucket of blood, the kind of which were found all over Dirty Old Boston when the city was a different place. And they have an original Vargas! How they got it, no one, including the Intermission manager, seemed to know. But there it was. Larger than life.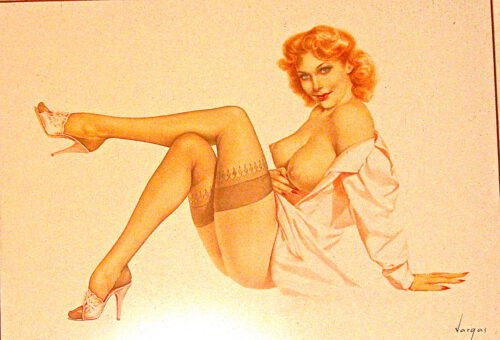 A recent call to The Intermission prompted a message saying the number has been disconnected. Presumably it is closed, at least temporarily. But when you walked in, as I did about five years ago following a Four Seasons concert at the Wang, that Vargas jumped out at me from behind its station, midway down the bar, high and visible to all who enter. It was, and hopefully is, a sight not to be missed.
***

Jim Botticelli administers the popular Facebook and Instagram pages Dirty Old Boston. He is the author of Dirty Old Boston: Four Decades of a City In Transition available from local independent bookstores.