John Higgins and The Boston Small Business Support Group fight to keep city staples afloat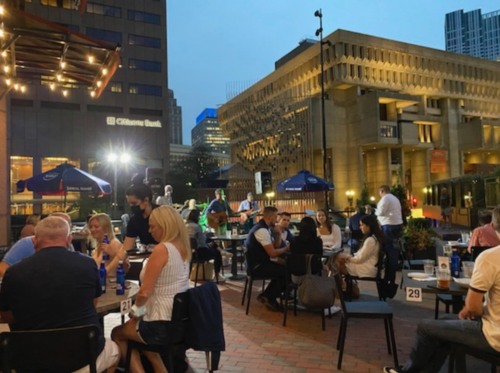 This year has certainly been the most challenging for all of us in so many different ways, but for Boston's small businesses and restaurants, it has been downright devastating. Due to the many regulations imposed and without some immediate help, they will not be able to sustain much longer.
BostonMan Legacy Club Member John Higgins, owner of Higs Tickets, a Boston-based ticket broker that specializes in securing tickets to sold-out concerts, sporting events and theatrical performances, has set out on a personal mission to offer some assistance. In response to COVID-19, he created the Boston Small Business Support Group on Facebook where members can network to provide assistance to others in need.
"With all the COVID-19 restrictions that our politicians are putting on us, we really need to rally around our small businesses and support them," Higgins said. "I started the group around the time The Fours closed and I was looking at social media every day watching restaurants closing – all of the restaurants along Boylston Street – McGreevy's, The Pour House, Lir, Whiskey's – and I thought we should start a group to help these restaurant and small business owners. My own company was not in a position to sell anything anytime soon so I was looking to find a way to drive support to these bars and restaurants."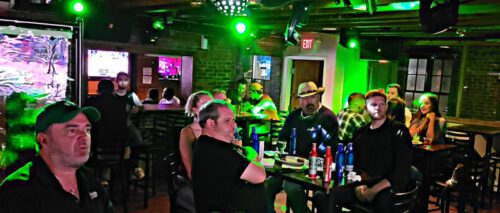 From being a platform to showcase mouthwatering dishes served up on Boston's favorite outdoor patios to alerting members to new restaurant openings (and unfortunately closings) and even hosting sports watch parties, the Boston Small Business Support Group now offers many reasons to venture out into the city.
"I have been inundated with bar owners reaching out to me asking me to run an event, but it gets tough with games and events getting canceled," Higgins added. "No one is looking to make a profit. We are all just trying to get through the winter. The money that we raise through the group we use to pay for entertainment at these restaurants. The support has just been tremendous. We hire local musicians who may be out of work and also bring money to the venue, but there are just so many regulations that the City of Boston has put on these small businesses that the suburbs just don't have to deal with, so it has been really frustrating."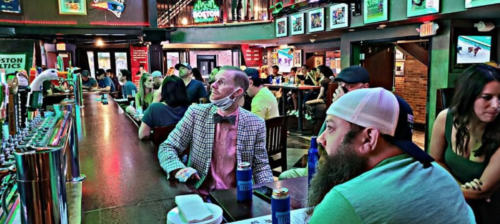 In talking with local bar owners, Higgins said the regulation requiring people to order food with their drinks has been the most devastating. "It's the most frustrating thing because everyone knows restaurants make their money serving drinks, and these restaurants and bars are just losing so much money," he said. "There has been no guidance, but plenty of regulation. We are all just trying to get to the finish line. The hope is if there is a vaccine by December, then the NHL will start in January with fans in the seats, but it's a city-to-city and venue-to-venue decision. Ideally, the Garden will open then with 5,000 fans and then be able to increase it from there."
To learn more or join the group, visit The Boston Small Business Supoort Group on Facebook.
For more images, updates and news on all things BostonMan Magazine, please follow their Instagram account here.