It's been a while since I've done this.  About twenty years actually.
A lifetime ago journalism and the print universe meant everything to me.  Tucked away in a quiet corner of a run-down Connecticut mill town not many people know of, I was Editor-in-Chief of the Cat's Eye, the official student publication of Plainfield High School.
My circulation was under a thousand, but in my mind the world was my audience.  We wrote about student-athletes and the correlation between sports and success.  We wrote about school milestones, big games and dances.  We highlighted accomplishments and questioned short-comings.  We were Sports Illustrated, The New York Times, and The Wall Street Journal all wrapped up into one tiny publication.  At least in my mind.
A teacher once pulled me aside in a busy hallway and berated me for challenging the status quo.  Another teacher the same day wrapped his arm around me and thanked me for doing just that.  The superintendent and principal regularly "checked in" with me to see what we were going to write about next.  We were applauded and maligned for our work.  Loved and hated. Always at the forefront of conversation.
My two years as Editor-in-Chief were two of the best of my life.  The anticipation, excitement, anxiety, sweat, love and tears that went into each issue is what made us special.  The night before press was always a sleepless one.  The same thoughts ran through my mind: "Will people read this?  Will they like it?  How do we top what we did last time?  Are we relevant?  Do we still matter?"
There was a certain pride I felt when I would see the Cat's Eye nestled in between Geometry and Chemistry books as students scampered the hallways from class to class.  Even more so, when faculty members devoured its pages over coffee and bagels.
My college and early professional years saw me drift away from journalism and towards business, marketing, and entrepreneurship.  Nevertheless, having owned and worked with multi-channel media agencies throughout Greater Boston over the years, I've always kept an eye on print.
Fast forward to three years ago: my career allowed me to take a consulting job for a client in South Jersey/Philadelphia that saw me spending three of four weeks a month down in that area.
This is where I met Ken Dunek and the JerseyMan/PhillyMan family.  Ken has taken all that is good and right about the print world and has used his magazine as a platform to build a Legacy Club network of high profile and influential decision makers.  Each member contributes positively-both in business and community-to society.
They meet regularly at monthly events to brainstorm, idea share, socialize, conduct business and otherwise simply enjoy each other's company.  The Legacy Club cares and looks after one another.  I was hooked the moment I attended my first JerseyMan/PhillyMan event.
Early this year Ken franchised the JerseyMan/PhillyMan concept under the USAMan umbrella, and with that came the opportunity to expand to other cities.  The ink was not even dry on the USAMan agreement when I raised my hand to purchase the Boston franchise.
And with that BostonMan Magazine was born.
Boston is the greatest city on Earth.  Everything we have and are as a country started because a few men from Boston thought differently than everyone else.  Boston is the birthplace of the mover and shaker, the symbol of freedom and hope, the city of champions.
BostonMan Magazine will feature the stories, places, events, and most importantly the PEOPLE that make this city so special.  The BostonMan Legacy Club will be a network of difference makers that all positively impact the city.
It is with great pleasure that we present to you BostonMan Magazine.  I welcome back the sleepless nights.
"Will people read this?  Will they like it?  Are we relevant?…
***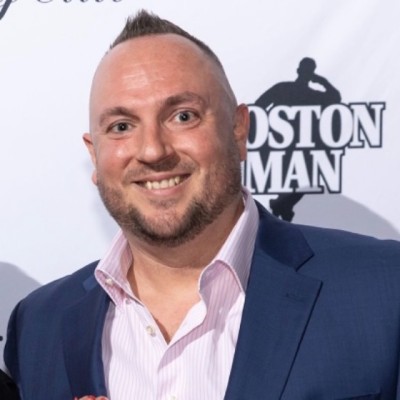 Matt Ribaudo is the Publisher and Owner of BostonMan Magazine. He is a South Boston resident and has lived in Boston and its North and South Shores for the last twenty years. Matt's love for journalism and print media started as a young boy when he would devour daily and weekly periodicals and rewrite articles emulating the styles of his favorite journalists. A 40 under 40 recipient, Matt also owns a successful media agency. For more from Matt please follow him and BostonMan Magazine on all social media sites. You can also reach Matt at: matt@bostonmanmagazine.com