Meet Lindsey Mazzeo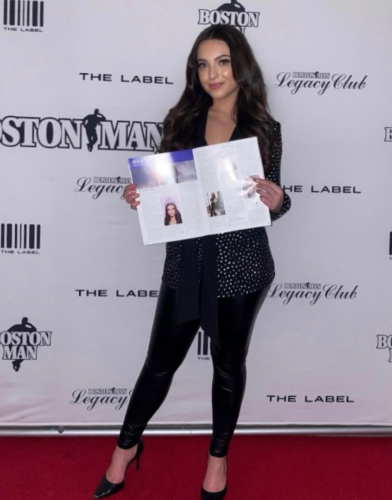 VN: What does it mean to be a woman to you?
LM: I think every woman can define being a woman differently as it relates to her story. For me personally, I lost my mom when I was 12 which really shifted my outlook on womanhood. Twelve years old is such a pivotal time in a girl's life, and going through such a heartbreaking experience at that age really shaped my future.
My dad was an incredible single father who raised me and my two brothers on his own. This unique upbringing led me to gaining a different sense of independence as I was learning what it meant to be a woman in my own way.
Along the way, I had great influences in my life, both male and female, but that couldn't replicate the ease of learning simple tasks from your mom like doing your hair. I looked everywhere for positive examples of women in my everyday life and in the media.
If I could compile everything I've learned from every experience I've had as a woman to summarize what being a woman means to me, it is this: women by nature are nurturers and caregivers, and I think that is what makes us such great leaders. Rather than simply caring for our own success, we want to lift others up with us.
Being a woman is working towards whatever it is you dream to accomplish and helping others along the way.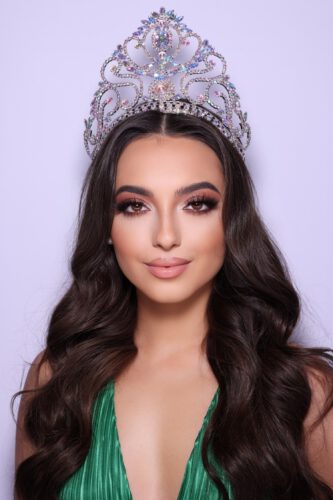 VN: You are Miss Petite USA, aka queen of the petite's. You certainly make us proud! When did you start your pageant journey and how did it lead to the Miss Petite organization?
LM: My pageant journey began at the beginning of 2020. I competed in my first pageant with hardly any idea of what I was doing.
Everyone around me was shocked. Not because they didn't support or believe in me, but because this was so far outside my comfort zone. I had only one coaching session prior to competing, which certainly helped, but simply doing it was the best way for me to learn. I thought I had an idea of what the weekend would be like based on what I collected from watching pageants, but boy, was I wrong.
The weekend of competition was truly the most transformational experience of my life. I didn't realize all that went on behind the scenes. I was surrounded by women who strived to change the world. They worked year round towards whatever it was that they were passionate about. It left me feeling so inspired to find what it was that I was passionate about and to find the greatest version of myself.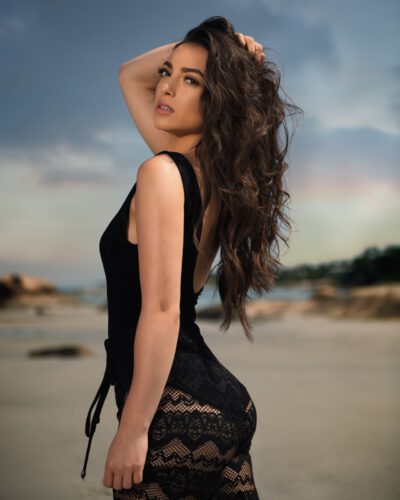 I didn't win that first pageant, and that's okay, it was definitely not my time. I still had so much to learn, and that I did. I am not kidding, from the day I got home I worked on finding the best version of me and when I say that, I don't mean I worked on losing weight and changing my appearance. I mean, I worked on learning my strengths and areas of opportunity, finding my voice, and an unbreakable confidence.
My journey continued when I saw an Instagram post about an upcoming pageant, Miss New England Petite. I had no idea there was a pageant specifically for petite women! I was so happy to see this because I had seen a lack of representation of petite women across the board and standing at 5'2" I knew I'd qualify.
I signed up on a whim with no expectations other than to enjoy myself and utilize all of this growth I had just gone through. I stayed true to myself throughout the entire competition and walked away with the crown! It felt great seeing my hard work pay off. This meant I would go on to represent New England at the National, Miss Petite USA competition.
I had so many "pinch me" moments because I went from a shy little girl who would've done anything to avoid speaking in front of her class, to a strong woman who loved sharing her heart with a crowd. I think how much I genuinely loved what I was doing and what the organization I was representing stood for, was what led me to success.
On March 27, 2021 I was crowned Miss Petite USA! This entire journey has been about promoting the causes close to my heart and celebrating being petite. There's been so many stereotypes attached to petite women and pageants, and I'm here to say forget them all.
People see pageantry as a competition of physical beauty, and I think that is because they are only looking at the show. They aren't seeing the courage it takes to go on stage in front of hundreds or even thousands of people. They aren't seeing the accomplishments of the competitors or how encouraging they are of one another. And they aren't seeing the dedication each woman has to spread important and life-changing messages. The stage performances and beautiful gowns are just a fun way of showcasing that a woman can be feminine and a powerful force all at once.
And for petite women, we have been seen as small and weak, but the purpose of the Universal Petite organization is to celebrate our accomplishments and show that height does not define our capabilities. I could not be prouder to be the National representative for this organization, and I am so excited to be competing for the international title, Miss Universal Petite this summer!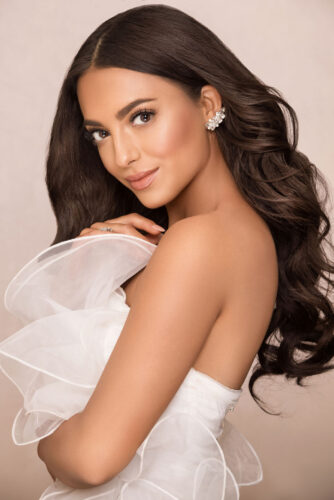 VN: The pandemic came at a time when you were just starting your life in the pageant world as Miss New England Petite. How did this affect your reign? What obstacles did you overcome and what positives did you pull from this experience?
LM: The pandemic made my reign drastically different from what I had envisioned, but it definitely challenged me to see the positives in the situation. At this time, and even now, in- person events are limited and in the cases they do take place, we're taking precautions that we previously wouldn't have even had to think twice about.
On top of that, the climate of our world is now different. I noticed that the world was in need of positivity now more than ever. It motivated me to be more creative with my approach and showed me that everything I need to make my reign a success is already within me. Although there are things I wish I could do more often like interacting in person, I wouldn't change the time I entered this role because it came with so much growth and allowed for my impact to go so much further.
VN: Tell us about Trendsetter Wardrobe. I've seen the Instagram account and adore the clothing line you've launched. What can we expect from this business as it grows?
LM: Thank you! Trendsetter Wardrobe is my charitable fashion brand that officially launched in 2021, but was years in the making.
In 2020, when the pandemic first hit, and we were under the stay at home order, I felt a strong desire to use this time to do something positive. I always dreamed of owning a fashion business, but I also wanted to truly help people. I loved fashion for the way I was able to be creative and feel confident showing the world who I am.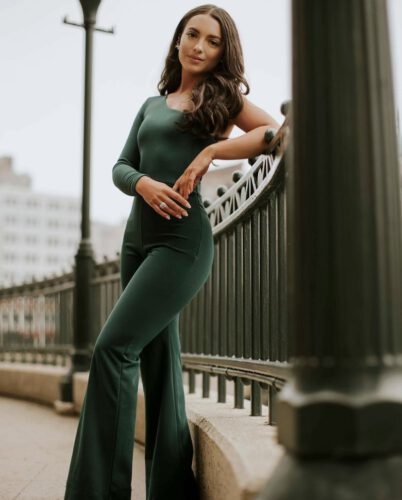 Confidence is such an important trait that so many people unfortunately lack. I think confidence can truly change the world. A confident person is lifting others up with them, not tearing them down. Much of the negativity that surrounds us could be decreased if the people at the center of it felt secure with themselves. For that reason, this was the first thing I wanted to promote through the brand.
On the other hand, some people simply viewed clothing as a necessity that, again, so many lacked. I wanted to bridge the gap between these two problems by creating a glamorous experience for my customers where they could feel the best they've ever felt in these clothes, but also feel good about their purchase because it was helping another woman feel as good as they do.
This was when my concept "More than Fashion" came to life. More than Fashion is Trendsetter Wardrobe's mission of being about more than a material item. We want to change the way you think about your clothing and the way you think of yourself in that clothing. We want to set an everlasting trend of lifting others up with us. This all started with clothing pieces I designed and customized myself from home.
I promoted them on Instagram and was just hoping to get at least a few people interested. I was blown away. Within just 2 hours, I sold every piece. This opened my eyes to how many people really wanted to get involved. I did multiple relaunches as I planned to legitimize the business and make it what it is today.
Flash forward to 2021 where we began doing business as Trendsetter Wardrobe with high-quality special occasion pieces and have now provided over 600 pieces of clothing to women in need.
My goal is to continue growing this number to change the lives of our customers and the women we are supporting. I have such a big vision for Trendsetter Wardrobe to be the future of fashion. I never intended on this to be like any other place you can get clothing. I am working on developing new products and features with our customers in mind. I want their shopping experience to be all about making them feel confident.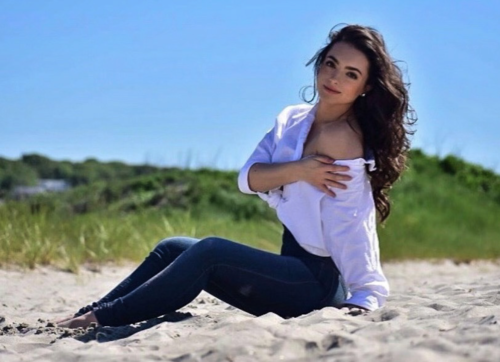 VN: You've experienced life in ways so many haven't: Growing up without a mother, becoming a pageant queen, and even becoming a self-taught business woman. What advice do you have for those who need a real role-model in their lives?
LM: The best advice I could give to any person trying to find their way is to step out of your comfort zone every chance you get. This was what made me more confident. It helped me gain a clearer vision of myself and my goals. I won't lie, it can be terrifying in the moment, but once you try something new you will be so proud of yourself. You already have the tools within you to accomplish your dreams. You just have to do some searching to learn how to use them.
I was really lucky to have a supportive family, but that isn't the case for everyone. I think that's why it's so important that we have people like pageant titleholders, entrepreneurs, influencers, etc., using their platforms to be role models when they can.
Today we have the world at our fingertips, which allows us to be connected with people from all over. There is so much out there to learn and be empowered by like podcast, books, social media accounts, etc. The best way to find your inspiration is to simply try. Allow yourself to be exposed to new things, and that will lead you to the people and experiences that you need in your life to create your success.
***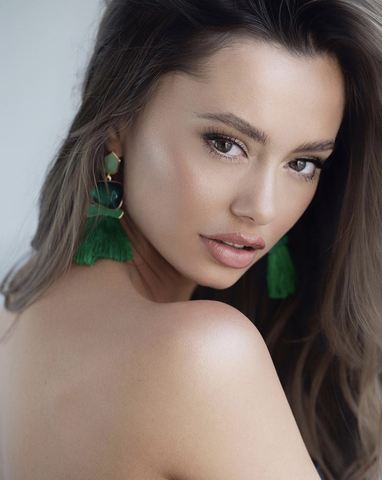 Victoria Nasuti created H.E.R Page – BostonMan to help tell the inspiring stories of women around Boston successfully having careers and passions at the highest levels! A published model and real estate professional herself, Victoria knows firsthand the challenges of performing your best in both a career and passion. If you or someone you know would like to be considered for the H.E.R Page spotlight, please send Victoria a message here.