TIGHT inventory, elevated rates, and anxious home buyers and sellers lead to a slow start for the year in real estate. As we get further into the Spring 2023 market we are seeing signs of things heating up again. Let's dive into where we've been, where we are, and what to expect! 
Rates

 
It has been a bumpy road for mortgage rates over the last 12+ months. After 2 years of rates at or near 3%, they shot to over 7% in October/November 2022. We are well off of those highs and continuing to head in the right direction – music to the ears of any homebuyer or seller (and any Realtor or lender, for that matter)! 
The Fed has continued their fight against inflation, and essentially done everything they said they would do – who would have thought they would stick to the script?! We now see inflation trending lower each month contributing to the downward trend in mortgage rates as well.  
The two are closely correlated and we expect to see rates continue to improve as inflation inches lower. This will undoubtedly help with affordability, likely bringing many buyers off the sidelines and causing hot competition. 
Some of the best analysts in the world expect rates to continue dropping into the 5's throughout the year and even further into 2024. Nobody has a crystal ball, but we can certainly hope for the best.  
Inventory

 
The inventory of available homes has remained a problem. 60% of current mortgages have rates under 4%, putting would-be home sellers in the difficult position of considering trading in their low mortgage rates for something in the 6's… or even high 5's at best case scenario. Compared to pre-pandemic inventory levels, we're sitting at about 50% of those totals.  
We typically see a run-up in inventory as the spring market gets underway, and I expect this year to be no different. Will the be enough houses for every single homebuyer? Probably not. We have a chronic undersupply of housing that doesn't appear to be changing any time soon. But for potential buyers who are prepared (pre-approved with finances in order, down payments ready, and an understanding of what they can afford) there will for sure be enough homes to consider. 
Home Prices

 
Despite the fear of a "bubble" or impending market collapse, home values have remained stable. It's simple supply and demand – prices cannot drop when there are more buyers than sellers, only when the opposite is true.  
If you're waiting for home prices to fall… keep waiting. It isn't going to happen. Certain geographic areas of the US will see some slight price reductions, but it is vey unlikely that in MA or anywhere in the Northeast we see prices decline by any measurable amount. We saw prices decline marginally (less than 1%) through February due to seasonality, but they have already erased any losses with value increases in March and April, with the expectation that this will continue to gain momentum throughout the spring and summer.  
Housing is the champ… and you never bet against the champ. Prices have only seen annual declines in 7 of the last 80+ years.  
Mortgage Changes

 
I wrote a recent column on the upcoming changes to the way mortgage rates are adjusted for individual borrowers and scenarios. These adjustments are called LLPAs (or Loan Level Pricing Adjustments). Changes were announced back in January this year, taking effect on 5/1/23. The general media paid no attention until the last week of April and the amount of misinformation and panic was overwhelming.  
To summarize the changes and information from my last column – some borrowers with lower credit scores will see slightly higher interest rates compared to what they would have received last year. However, it is 100% untrue that higher credit scores are being penalized… or receiving higher rates than lower credit scores.  
The changes are also favorable to first time homebuyers, who are finding the achievement of homeownership a bit easier than before, thanks to fewer adjustments which results in lower rates.  
The news might try to tell you differently, and I'm not sure why the negative spin. If you have questions on this or want more information… let's talk. The bottom line is that these changes have been implemented but they are not nearly as negative for most as you may have heard. 
One of the previously announced changes for borrowers with debt-to-income ratios over 40% was rolled back, and is expected to be eliminated altogether.  
After what has been a bumpy road over the last 12+ months, we are finally starting to see some relief! If you're a buyer – let's get you ready to jump when the opportunity presents itself. If you are a potential home seller – let's, see what options you have to make your move as easy as possible. It's never too early to explore your options and consider what you might be able to afford. 
Here's to a strong spring real estate market! 
 Want more? Sign up for my weekly newsletter: https://anthonys-newsletter-e76c43.beehiiv.com/subscribe  
***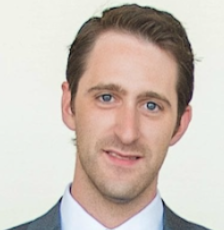 Anthony Lapolla is a seasoned mortgage lender with over a decade's experience in qualifying his clients at their best rates during real estate purchases. He and his team have built a foundation throughout Boston and its surrounding areas around integrity and transparency that feels like "home" the moment you meet him. Anthony and is wife Meaghan have been married for 6 years, live in Peabody and recently welcomed their first child in the summer of '22!