Diandra Leigh Dente is Made In Confidence. A pioneer in Boston with microblading and PMU, she has carved out a niche vibe for herself, her clients, and her growing legion of fans. With new studios in Boston's Seaport and Los Angeles, a new product line, and her first fashion show under her belt in 2023 the Revere native is showing no signs of slowing down. But don't worry about her. Worry about your brows.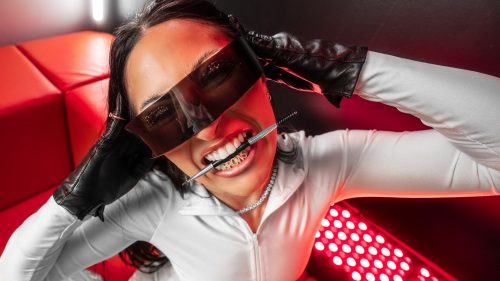 IT'S a Monday evening, approaching midnight, and Diandra Leigh Dente is in her swimming pool at her residency in Boston's Seaport neighborhood.
And although this early May day was unseasonably warm, she is not enjoying a late night dip. The pool is in fact still drained from the winter, but Diandra is busy at work, in what would be the pool's 'deep end,' posing for the images of the back cover feature and editorial you are now reading.
"I love the energy surrounding bringing the vision to life" Diandra explains in between sets during the shoot. "I'm like a camellian, I'm super adaptable. As a visionary, I'm famous for improvising. Some of my favorite work stems from having this mindset and trusting the process. When you have the right team, anything is possible."
The team, on this evening, is Danny Direct behind the lens as photographer, and Justin Cornelious as MUA and co-stylist. Diandra, herself, had put together a look board earlier in the day, and the team is five hours in on a six hour shoot, executing that vision.
The meticulous approach Diandra takes in executing a vision is something she has had all of her life. Since the turn of the calendar year, that vision has only become more laser focused for her.
In the last few months alone, she has opened a new studio for her luxury boutique DLD Brows in Seaport while maintaining her high profile clientele in Los Angeles; she has expanded (and is in preparation for) the launch of a new product line; produced her first fashion show; and has aligned with a new charitable foundation that supports the empowerment of future women entrepreneurs.
As more women -and men- continue to strut around Boston and LA wearing her permanent makeup (PMU) always on, always ready eyebrows while rocking her iconic "Don't Worry About Me" apparel on their backs, it's easy to see why this 29-year old visionary in many ways is just getting started.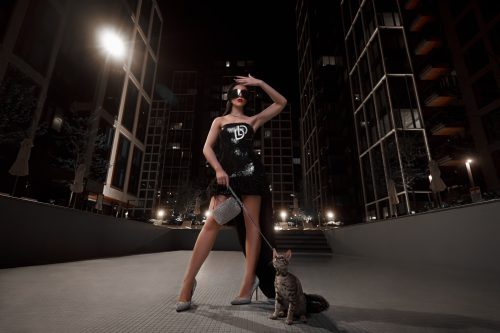 "She Always had this Weird & Beautiful Confidence"
BORN on November 1st, 1993 as the only child to Frank "Frankie" and Lois Buttiglieri Dente, Diandra grew up as a third generation Italian-American in a traditional values household in Revere.
"My parents raised me with structure," Diandra reflects. "Treat people the way you want to be treated. "But at the same time," she continues. "They gave me the freedom to explore certain things and help form an identity with who I wanted to be."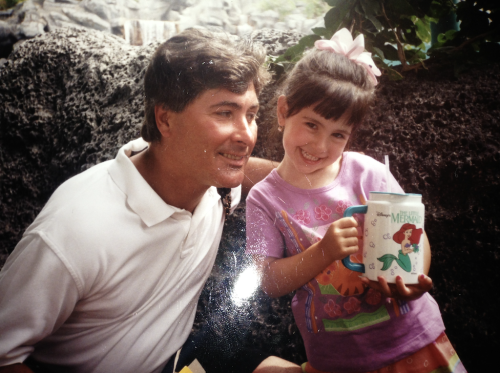 Frank, a developer, and Lois, a teacher, Diandra showed signs of having the entrepreneurial spirit of her father and the appetite for education and learning inherited from her mother at an early age.
In fact, DLD Brows is not the only company in the family to use her initials, with dad having named DLD Development after his daughter first.
It was time spent with her grandparents that really sparked her creativity and curious nature.
Frank's father (also Frank) was a barber his whole life and would refer to his precious granddaughter at the start of her career as an "eyebrow barber." He is also the root of Diandra's love for animals.
"I am extremely lucky to have been able to experience my grandparents and build the special bonds with them that I continue to carry with me to this day."
"My grandmother Lillian was a major influence on where I am," Diandra says. "I spent a lot of time with her growing up. She was taking me to the salon to have our nails done when I was four years-old. We would play dress up, shop till we dropped and build entire dollhouses together. She was always encouraging my artsy side and showed me the confidence (that) creation and expression gives a person."
Later on, when Lillian was diagnosed with cancer, with Diandra staying by her loving side the entire time, she saw how the power of hair and appearance can impact the psyche of a person.
"My grandmother wasn't a vain person, but she had a fear of losing her hair. She was accepted into a trial treatment, but one of the side effects would be that she immediately loses all of her hair. That was a difficult decision for her to have to make, her hair was like an accessory and identity for her."
This is something Diandra has carried with her, and sees every day in her professional life while treating clients and friends.
"Going back to that," she says. " I have always known the power that hair and eyebrows have on both women and men."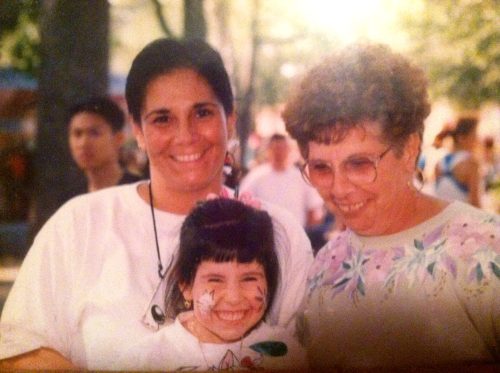 FURTHER harboring the eccentric side and development of young Diandra was the consistent family travel the Dente's partook in during her youth. This, she says, allowed her valuable insight in "seeing what else was out there" and what other interpretations of expression existed outside the walls of Boston.
"I was blessed to be able to travel with my family a lot. I remember going to Las Vegas at seven years old and just being in awe of the bright lights and suggestive lay-out of the city," she says. "Seeing that really introduced me to the power of imagination and began to expand my mind at a young age of the possibilities of where art and imagination can take you."
And if Vegas began to open up the imaginative side of young Diandra, it was her "second home" in Florida (where her family and families' friends in East Boston all had vacation homes) that put her into full acceleration.
"I'm not going to lie, Disney World and Universal Studios played a huge roll in my life," she says smiling. "I always tell people 'I grew up at Disney' and that's because low key, I did. The belief that you can live in a fantasy world and have the confidence to make your dreams come true is so powerful."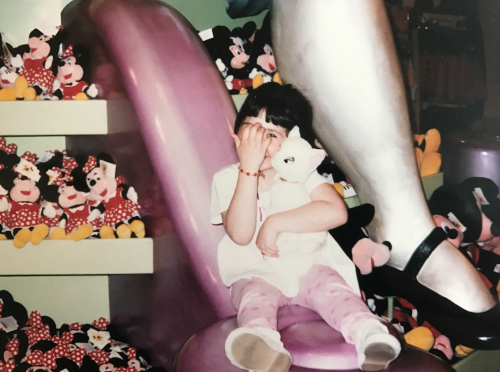 It was during one such trip to Florida that Lois, try as she might, could not get her 8-year old daughter to waiver off of something she really wanted.
"We were bathing suit shopping for our vacation and Diandra picked out this two piece bikini which wasn't the most complimentary for her body at the time," Lois says chuckling. "So I had her try it on, thinking she would hate it, but once she saw herself in the mirror she loved it even more!"
Lois smiles while thinking back on the memory. "She has always had this weird and beautiful confidence to her, pretty much from the day she was born."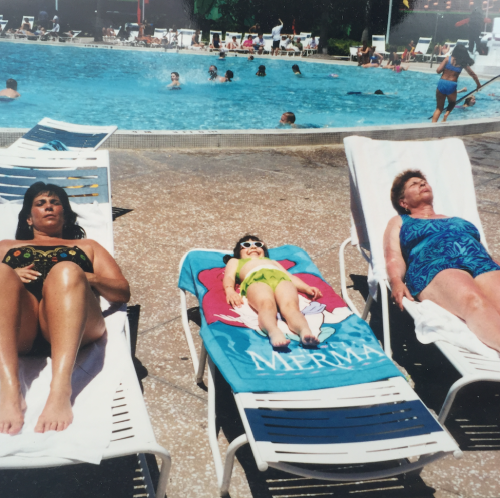 Lights, Camera, Action!
IT'S safe to say the creative and imaginative gene that runs in Diandra's family certainly extended over to her cousins Bianca, Korey, and Kara as well.
Each around the same age, (Diandra's the youngest) the quartet did everything together growing up, including the frequent family vacations to Florida.
Perhaps due in part to all of that time spent around Universal Studios and Disney and partially just the natural playful and adventurous side of adolescence, Diandra and her cousins developed quite the hobby as youngsters.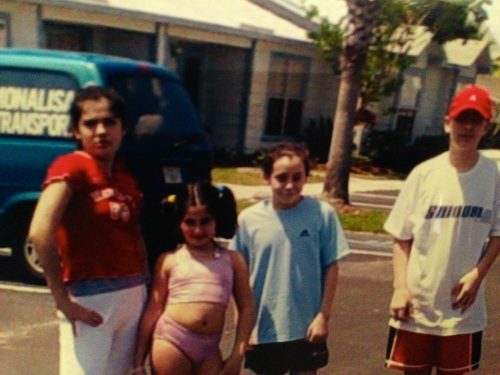 "We used to make movies as kids," she grinningly proclaims. "We would do the whole thing. Write the script, act it out, film and produce it. We had end credits and everything. And then we would always make our parents watch the movie as soon as we finished."
BDKK Productions, as their studio was appropriately called -representing each of their first name initials- was an early initiation into the entertainment industry for the cousins.
"We took our movies very seriously," Diandra affirms. "They were very detailed, and we always played the character we felt most represented who we were in each of our scripts."
In his 1889 essay "The Decay of Lying" Oscar Wilde famously wrote: "Life imitates art, far more than art imitates life."
Unbeknownst at the time to Diandra and "The Vacation Club," this anti-mimesis philosophy could have been a foreshadow of things to come for each of them in the future.
"It's funny, we're all doing things professionally now that line up with the roles we assigned ourselves in the movies," she says.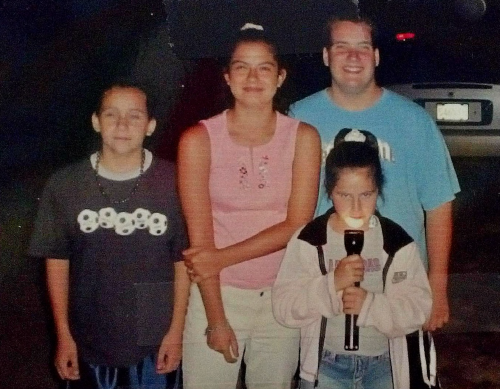 ANOTHER cousin, who was not part of BDKK, but would later go on to open his own movie studio -and be Diandra's influence in migrating west to LA- was feasibly inspired by the groundwork his younger cousins had laid forth years earlier.
As a producer and partner at Compelling Pictures, Jeff Kalligheri has done alright for himself in the "family business" -where this past winter his "Whitney Houston: I Wanna Dance With Somebody" biopic grossed over $60 million at the box office, and has since held down the #1 spot on Netflix's Top 10 streaming movies for months.
I guess you can say it runs in the family.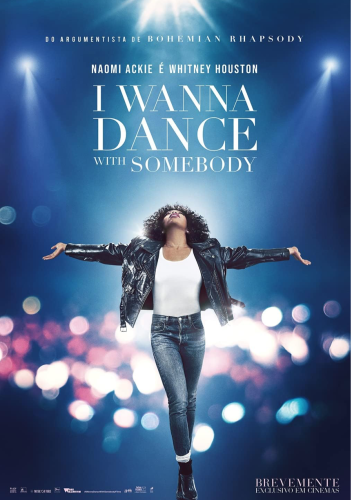 Are Her Eyelashes Real?
THE blossoming entrepreneur inside Diandra was ready to embark on a professional career following high school graduation, but Frank and Lois -at least at first- wanted to see her continue on a more traditional path.
​"My parents had a very systematic approach to my education," Diandra explains. "I had a tutor. They wanted me to go to Boston Latin (for high school) which I didn't want to.. so I failed the test on purpose," she admits.
"What can I say? I was a little shit, I didn't want to have to wake up extra early and take the train."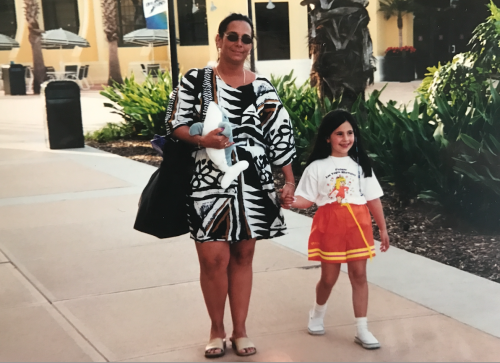 So Revere High it was. And after that?
"I really didn't want to go to college either," she shrugs. "But my mom made me."
After a brief pit-stop at Nichols College in Dudley, Diandra longed for the city life she was accustomed to -perhaps missing being close to home just a little too- and enrolled at Suffolk University to pursue a degree in advertising; figuring whatever field she would eventually land, enriching the ability to market and promote a brand would be a valuable skill to have in her bag.
As often happens with academia, Diandra would study under a professor at Suffolk that -if not changing her professional course- certainly helped pave a road she would eventually travel.
The best education you can receive is two-fold. First, you have to actually DO something to fully learn it, and second, it's best to be mentored by someone who HAS already done at a high level what you are learning to do. Know who to listen to.
In Dr. Sushil Bhatia, Diandra had a unique opportunity to listen to and study directly under one of the finest product developers and global distributors.
Among his many achievements, Dr. Bhatia had co-developed or invented many products, including: the Glue Stic, unique convention seminar name badges, mailing & laser copier labels, binding systems and electro-sensitive paper.
He founded multiple print technology companies, established a manufacturing plant in India, and created a distribution network for a Fortune 200 company in India and Hong Kong.
And as fate would have it, he was teaching Suffolk University students his proven methods of development when Diandra arrived on its Tremont Street campus in 2014.
Moreso than her actual advertising degree, it was the mentorship of Dr. Bhatia at Suffolk that inspired Diandra.
"It was fascinating to be able to grasp the various ways he would invent and bring products to market," she says. "I always had in the back of my mind that I wanted to combine elements of product development with wherever I took myself professionally and there really is nobody better than Dr. Bhatia to learn that from."
She continues: "You can find opportunity and humor in anything. Dr. Bhatia solidified that. He would start class by making us laugh. As a college kid, initially it felt so embarrassing to be the one chosen to start class by irregularly laughing until our peers couldn't help but join."
Diandra pauses to collect her thoughts while she reminisces.
"This class not only embodied the power of humor and laughter, but it also played a part of me knowing it is okay to embrace awkwardness."
She goes further with that thought. "Dr. Bhatia helped me to confront discomforts of trying something new. My gut always knew I would someday combine the elements of product development with whichever path I chose to walk," she divulges.
"To this day prior to taking on a serious task I use a method of meditation I first learned from Dr. Bhatia."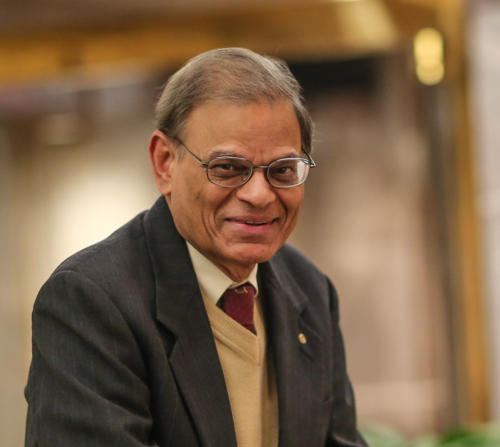 WHILE accumulating her product development knowledge through course work, Diandra continued to explore her creative arts side outside of school. Many of her friends were working in the beauty industry and Diandra would help them by applying false lashes for weddings and events.
Before long, she had augmented a reputation for herself as a "go-to" beautician; and the budding entrepreneur launched her first company, Are Her Eyelashes Real -a precursor to DLD Brows- as a result.
"I was always known for having long natural eyelashes, to the point where a lot of people didn't believe they were real! And the more I got booked for weddings the brides and bridesmaids would ask if I could replicate my lashes for them," she explains. "Eventually, it became enough of a demand that it made sense to start a company around it."
As Are Her Eyelashes Real found tracking locally, Diandra continued to meet and service clients as a make-up artist (MUA) as well.
"Smashbox, Nordstrom, Sephora, Estee Lauder, Glam Glow, MAC, Bare Minerals.." she recollects. "I worked for a ton of makeup companies during that time."
Veritably, it was while working MUA at Bare Minerals, that led to Diandra discovering the PMU world and her destined calling to brows, but  she says, it's Smashbox's culture that really resonated with her and confirmed that ART HAS NO RULES.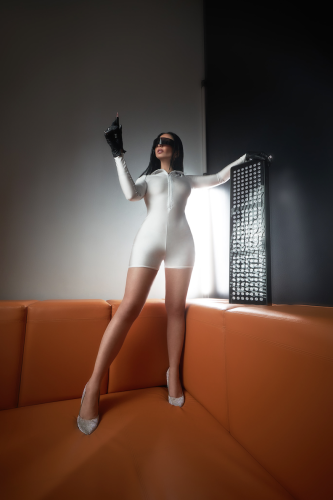 Microblading? What is THAT?
AS Diandra was brushing the face of the striking woman in front of her at Bare Minerals, she couldn't stop staring at the lady's eyebrows.
"They were legit perfect," Diandra asserts. "Her brows were unlike any I had ever seen on a person. I had to ask her what she had done to get them to look like that."
The woman told Diandra she had recently received a treatment in Europe from a fast-developing and increasingly popular procedure known as "microblading" a hand held technique from the permanent make-up (PMU) world.
Creative curiosity piqued, Diandra was instantly hooked.
​"I have always been obsessed with having my brows done," she confesses. "One time a nail salon actually waxed them off and I felt like I was devastated!"
Over the next few months she tirelessly researched anything she could find on microblading and PMU to further understand what this new eyebrow enhancing technique was about.
The challenge, however, was that there wasn't a whole lot of information to be found.
​"It was VERY new at the time," Diandra emphasizes. "Even when I entered the industry, 'microblading' wasn't a hash tag on social media. It was borderline impossible to search web-sites to reference (at least in the US). I had to do a lot of digging to develop an understanding and base for what this is."
Through her probing, Diandra was able to unearth that microblading was a semi-permanent cosmetic tattooing procedure that fills in thin eyebrow areas to make them look fuller. The process involves using a hand-held microblade tool with needles. Compared to traditional tattooing and the luxury nano-stoking technique she is known for today.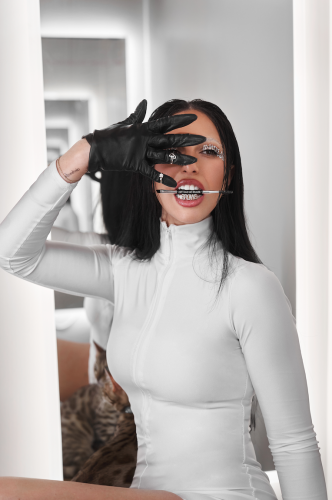 Although techniques of implanting pigment in the skin after creating fine incisions can be traced back thousands of years, the refined practice of microblading first rose to prominence throughout Asia in the 1990's.
From there, it began to become popular in Brazil and other South American countries before finding its way over to Europe and parts of the United States in the 2010's.
At the time of her initial inquiries in early 2015, there were very few places performing the procedures in the United States, let alone New England.
Destined to be, she eventually found a studio in Everett that was indeed conducting microblading.
"I manifested this," Diandra says matter-of-factly.
One of her friends had been asked to microblade model for a class at the studio in Everett, today known as AZ Brows.
Not knowing a whole lot on the process she asked Diandra about it. Diandra briefed her friend on all of the information she had compiled the previous months, and together they went over to check the place out.
"My friend who naturally had gorgeous full brows was a little more cautious about it and once we got there, she got cold feet," she remembers. "Every single person walking out of that basement looked fire. Their brows were legit perfect, I looked in the mirror and thought to myself, 'your brows can't get any worse,' so I volunteered to be the model for the class."
It was a match made in heaven.
"I became obsessed," Diandra exclaims. "Everybody in there spoke Portuguese but our universal language was the power of eyebrows"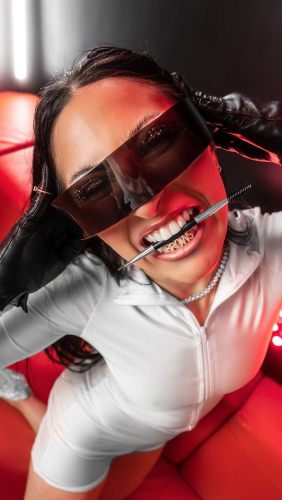 The class instructor, Thalita Melo -who is widely recognized as both a global icon and pioneer in modern microblading- would go on to become the woman DLD identifies as her "eyebrow grandma," and had traveled to Boston from Brazil to bring her legendary technique to America.
The artist Diandra was assigned to, Tiago Sampaio de Oliveira had recently moved to the United States from Brazil and was splitting his time between Boston and Miami while teaching himself English and building his own business.
"He's super inspiring and impressive," Diandra says of Tiago. "That day, he immediately became my eye brow guy and we didn't even speak the same language. Every time he is in Boston, I would make sure that he did my brows and we eventually developed a bond and friendship."
Shortly thereafter, with Diandra feeling somewhat in a rut from being torn on whether to pursue a 9-to-5 job in marketing or to go full on with her company and passion as a beautician, she received some much needed professional and friendly advice from Tiago.
"He basically told me 'Why don't you just do brows?'" Diandra recalls of the conversation and immediately thinking "I could never."
Well, never say never.
"He convinced me to get certified so I took a one day threading course and began to move in this direction. I have a theory on the red string of fate, people are supposed to meet at a time and a place for a reason. Today, he's family. Tiago didn't just shape my brows, he shaped me into the artist I am."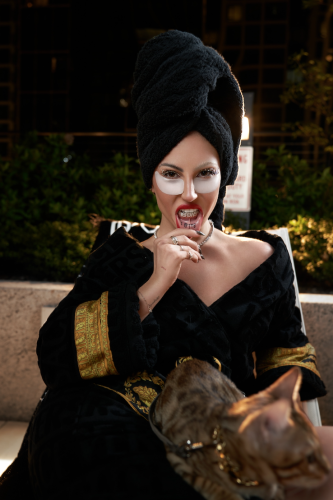 Going to Miami
THE icing on the cake was that Diandra would be heading down to the Miami/Fort Lauderdale area to take her first class and enter her industry credentials.
"I guess you can say I started DLD Brows down in my Florida roots," Diandra says smiling.
Back in Boston, she completed her certification from the National Eyebrow Threading Specialists Association, and just needed to get some 'practice' under her belt before unleashing her new service, and refined company, throughout Boston.
"There's only so much you can learn during a one day course," she rationalizes about the threading certificate. "So I decided to grow my leg hairs out and put in time practicing threading on myself! I got nasty at threading, but I bet my boyfriend at the time wasn't as thrilled about it!"
With the dual certifications and ample hours of practicing the craftsmanship -graduating to threading other humans in addition to her leg hairs- Diandra was equipped and ready to pave her own path beginning the transition away from traditional esthetician services and into the emerging world of PMU.
There was only one problem.
"I couldn't find a boutique or spa around Boston to align with who understood my vision," she sighs. "They all kept saying to me 'you're never going to make it if you think you're only going to do brows.'"
Undeterred, and exhibiting the same "if you can dream it, you can do it; what you desire and imagine is real!" mentality she has been relentless about since being a little girl, "no" wasn't then and isn't now in her vocabulary. Diandra refused to give up.
"Every time another salon would tell me 'no' I simply said 'okay, and tried again,'" Diandra avows.
"They kept asking, 'What exactly is it you are going to do? Why would someone want this?' And I would tell them it's the future, but it kept falling on deaf ears," Diandra expresses. "Everyone thought I was a nut case. None of these places would accept it at first, but I never doubted or waivered in my belief that it would work around Boston, because I was seeing it done elsewhere."
She further expounds: "I think some people may have thought I was trying to hop on to or find a new fad or trend -but that's the thing- I started as a client. I became obsessed with PMU and never tried then or try now to upsell my work because at the end of the day, I am the client. I know on a personal level the impact my new eyebrows had then and still to this day have on me."
Then, Diandra finally caught the break she was seeking, and it was back in her hometown of Revere.
Michelle Bianco, owner of Skin for All Seasons, saw the vision and felt the energy Diandra was putting out into the universe -specifically Boston- with PMU and microblading.
She shared the same enthusiasm, was nurturing to her business and was relatable. She worked with Diandra from the ground up by offering the space and support needed to officially launch DLD Brows in Boston.
"I am forever grateful to Michelle," Diandra humbly reflects. "She took a chance on me, and really helped me build up my business and clients when no one else would."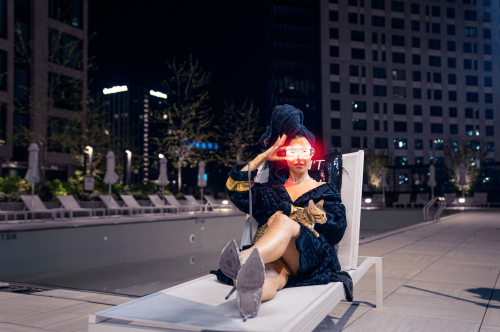 Community Over Competition, ALWAYS.
FOR Diandra, owning a successful brick and mortar boutique, being recognized with expert status in microblading & PMU worldwide, and forming her own signature threading technique are only parts of the formula in the overall DLD Brows mission.
Even today, PMU still carries a bit of a sitgma in some circles of the beauty industry, and as a pioneer in New England with luxury microblading, and nano-stroking she emphasizes the importance of education and clean product development across all facets of the industry as it continues to grow.
"I entered this industry before microblading was a hashtag on IG so I get it," Diandra empathizes. "There are still people that characterize PMU with 'old nail salon tattoos'  because of some of the mistakes some of our predecessors made either during procedures or as part of the evolution in not knowing how to customize the treatments to each individual client skin type, skin undertones, and educate with the right products to use based on their lifestyle to protect longevity of the pigment."
Diandra explains that there are still clients afraid that the pigment will shift overtime to a green, blue, or orange color because of past incidents.
"This is why it is so important to do your research and choose an experienced artist who is educated on all skin types and skin undertones and hair growth direction," she emphasizes.
Diandra's experience is rooted in a "dedicated application of my education and training of micropigmentation beauty and industry standards."
She is an active member with the National Threading Society, American Academy of Micropigmentation, Society of Permanent Cosmetic Professionals, and is also one of the most trusted and main contributors for PMU Hub, the accepted educational authority in the industry.
"I observe a strict code of ethics to maintain high ethical professional standards consistent with sound practices, regulatory guidelines, and state and local requirements," Diandra stresses. "I utilize safe practices of disinfection and sterilization. I only use products that are professionally manufactured and follow all regulations for their use."
 In addition, she regularly seeks continuing education opportunities in seminars and conferences in order to remain up to date in the latest industry developments and standards. This is reflected in her numerous certifications and training in various aspects of permanent makeup.
"Today, globally there is an endless market size because of the way my peers and I continue to push boundaries and evolve," she exults. "We are exiting an era of full face makeup and entering an era of always on, always ready brows, lips, and more. What began as something as simple as tattooing a face led into a full blown community of artists, clients, brands/brand ambassadors, techniques, tools, education, products, and much more."
Diandra emphasizes that DLD represents "community over competition, ALWAYS."
"What I truly feel brings us all together isn't the artistry or convenience alone. It is that feeling semi-permanent brows bring to the individual."
She accentuates: "It isn't about how you wear your brows, it's how you feel in them. Brows come in all different shapes, sizes and colors, just like us. No matter who we are, where we come from, or what we do, we all want to look in the mirror and feel confident. The convenience of having your brows always on, always ready and looking in the mirror feeling confident AF without a drop of makeup on… that is the true power of eyebrows."
PMU with Red Light Therapy
THIS search and commitment to the integrity in her artistry and customer experience has led DLD to formulating a new innovative approach to the PMU treatment world.
When she first started developing her brow products a few years ago, Diandra was surprised to learn how many people were unaware of the secret that to simulate hair growth using a castor oil is a heating agent actually needed to be added into the equation.
"The oil alone cannot simulate or generate any type of hair growth without heat," Diandra explains.
A lot of PMU artists choose to use saran wrap to achieve this result to activate the numbing cream quicker, but that is something Diandra just cannot allow herself to get used to. "I'm really big on texture," she says.
She knew there had to be an alternative. Because of the proximity of the eyebrows to the  eye area in the human anatomy any type of oil or cream that could act as a heating agent was a potential risk of irritation if rubbed too close to the eyes.
That's when Diandra began looking into Infrared Light Therapy. The more she researched the benefits, the more she felt inspired to innovate and discover new ways to relate and pair the benefits of Infrared Light Therapy with her services.
She discovered that not only would the non-invasive treatment be able to safely activate the heat necessary in generating hair growth but it also would deliver a host of other healing properties.
"This is what led to developing my signature threading technique and anti-inflammatory approach to accelerated PMU healing," she explains. "It benefits both the artist and the client. RLT accelerates the healing process, minimizes any redness and inflammation, helps the artist to see the true depth of the placement in the clients skin and increases product absorption resulting in less time spent waiting for the client to be numb and the topical anesthetic activates quicker in the skin. it's more enjoyable for the client, and just overall it is a lot more beneficial for the skin."
In addition to that, Diandra adds, red light therapy doesn't share the same wavelengths of light with UV rays that the sun emits, and that are known to fade tattoo color.'
IR, short for infrared, is a type of radiant energy that is invisible to the human eye but can still be felt as heat (mimicking sun and fire). Red light therapy uses red low-level wavelengths of light to treat skin issues, such as wrinkles, scars, persistent wounds, and similar conditions.
The red light therapy is also good for supporting muscle recovery, increase in blood circulation, promoting healthy gut health, minimizing fine lines and wrinkles, driving healthy increases in testosterone, and even can alleviate joint pain.
It promotes cellular function to heal and facilitate tissue repair, and mimics the benefits of sunlight without the harmful damage of UV rays to increase mood.
"I'm always seein' red," she accentuates in her Boston accent.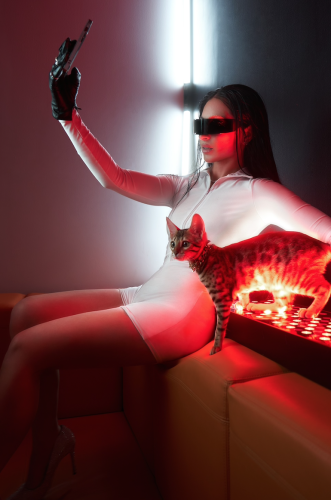 We Don't See Things As They Are, We See Things As We Are.
WHEN spending time with Diandra, it is easy to be consumed by the artsy, eccentric, creative energy she puts out. It is, after all, a big part of who she is; rightfully represented as such in the pages of this back cover feature story.
That's the visible part. That's what she shows you. That's what you SEE.
The stuff you don't see is equally impressive. Equally magnetic. And equally important to who x what DLD is and where the brand, the movement, and the woman are going.
For starters, she doesn't sleep.
After a full day with brow clients, appointments and meetings she heads up to her apartment and… gets to work.
Her new product line, the one she has been relentlessly researching and formulating for three years, is on the cusp of its release date, but there is still work to do in getting it to the finish line.
"It's taken me a little while to get there," Diandra admits. "But we're close. Luckily, a lot of my product calls and meetings are based on the west coast or overseas so they don't interfere with my brow clients during the day."
Finding the right lab to formulate the right proprietary blend of ingredients in creating the component of concoction for a breakthrough product line isn't always as easy as it sounds.
"My first lab actually mocked me," Diandra reveals. "They had a hard time getting past the separation of hair care and skin care with permanent make-up. Even though they specialized in both categories, they couldn't see that combining the right elements of hair and skin would be the breakthrough product the PMU industry needs, specifically in our case for brow care."
But, as you know by now, you don't tell DLD what she can't do. Especially a DLD who has been trained in product development by Dr. Sushil Bhatia, her mentor at Suffolk.
With a new team, a new lab, and an updated formulation in place things are, in Diandra's words, "about to get real."
"I'm obsessed with how this (the product line) came out," she bursts. "It's exactly how I wanted -matches the research and science to a tee. It's all-natural, never tested on animals and the entire line is basically borderline vegan."
You can hear the passion in Diandra's voice on how and why this is so important to her. It matters not just for DLD, but for an entire industry worldwide.
"I feel like there is a large gap in the industry currently among make-up, skin care, and permanent make-up. We (PMU) should not just be considered make-up because at the end of the day, it is still a tattoo. It really matters what is being applied to the skin and how that is going to affect the longevity of the pigment and how it actually breaks down into your skin. Everything that we put into our body or on our skin needs to be factored in on how it will be absorbed and broken down."
Simply put, DLD is about to launch the first global product line specifically friendly to the PMU industry.
"We're definitely closing that gap," Diandra affirms.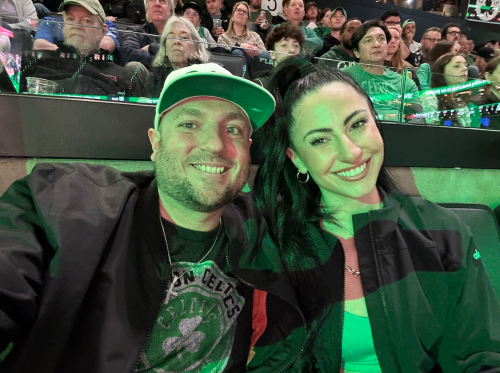 IT'S a Tuesday evening, April 18th, Diandra and I are at TD Garden for Game 2 of the Boston Celtics first round playoffs series against the Atlanta Hawks. Jayson Tatum has just drilled back-to-back 3s (two of the five he hit that night) and The Garden is rocking.
Diandra, meanwhile, is laughing hysterically as she scrolls through her phone.
"Are we laughing at the Hawks defense?" I ask, beginning to cackle myself.
"No, she says," I posted an Instagram story here at the game and all of my friends are blowing me up. I NEVER go to sporting events. They want to know what I am doing! I told them, this is definitely a vibe though!"
All laughter aside, Diandra and I are at the game to plan out the final details for her first official fashion show, happening two nights later on April 20th as part of The Liberty Hotel's "Fashionably Late" series where she will be connecting the dots to her "Made in Confidence" thesis with eyebrow care, her budding apparel line, and women's empowerment (proceeds going to the Women's Empowerment Scholarship Organization.)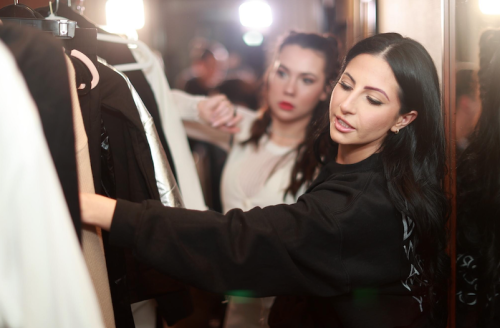 "During the pandemic, I obviously couldn't see my clients for treatments, so I sorta launched an apparel line during that time," she modestly says. "It kind of started out as a  joke. I had my 'Don't Worry About Me, Worry About Your Brows" slogan and ended up putting it on a sweatshirt as something for me to wear."
Like anything else, Diandra always tests her products on herself. She's a client first.
Walking around Boston with a "Don't Worry About Me" sweatshirt and a leather "DNT TXT" (Diandra hates technology) created a buzz all throughout the city with what she was wearing.
"I have a lot of clients in the beauty industry," Diandra says. "So it went from 'Worry About Your Brows,' to 'Worry About Your Hair,' to 'Worry About' whatever empowers you, builds confidence, and has meaning. It's catchy and an easy slogan to add anything to."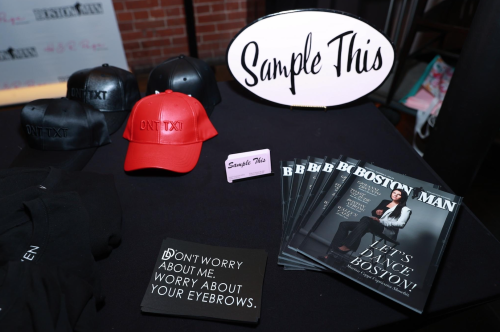 A week after "Fashionably Late" DLD Brows and BostonMan Magazine collaborated with celebrated designer Melissa Stern's Mel the Clothing line to design a custom "Don't Worry About Me, Worry About Saving Children" jacket for St. Jude Children's Hospital annual "Toast to St. Jude" Gala at The State Room in Boston.
Something else you don't see: Diandra was scheduled to meet with clients in LA the morning of Toast to St. Jude. When I told her of the Gala, she rearranged her flights and rescheduled her clients to be able to attend, instead flying out right after the gala at 1am.
She didn't say so to me, but I could tell there was a  much deeper meaning and purpose to her coming then simply playing dress up with friends at a fancy place. While researching this feature story, I discovered that Diandra's Grandpa Frank, the same grandfather that beamed with pride in having an "eyebrow barber" as a granddaughter, loved St. Jude's Children Hospital. Prior to his passing in 2019, he requested that any gifts in his memory would go to supporting St. Jude.
Often times, it's the things you don't see that make a person who they are.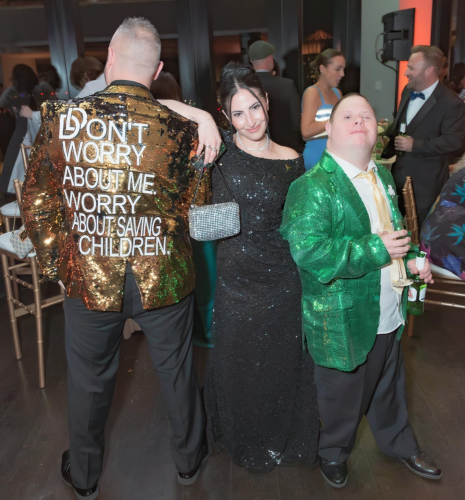 Don't Worry About Me
IF you have ever sat through a course in philosophy, you know that our perception of what is "real" is based not on what something actually is, but what we say it is.
Diandra's favorite philosopher is Anais Nin, who famously observed: "We don't see things as they are, we see them as we are."
People can only dream about things they have encountered or thought about, and so their dreams consist not of reality (whatever that is) but is instead a version filtered through the lens of the dreamer's experiences.
FOR Diandra Leigh Dente, her dreams have always been rooted into her reality, no matter how many times she's been told, "DON'T do it."
DON'T wear that bathing suit. DON'T fail that test. DON'T have real eyelashes. DON'T start your own business. DON'T focus on eyebrows. DON'T invent your own products. DON'T go into apparel. DON'T be crazy..
"Now when I hear someone say 'DON'T,'" she says smiling. "It's just reassurance for me that I can do it."
And that's where "Made In Confidence" comes from. It's never been about the brows. It's about the empowerment, the confidence, and the belief that your fantasies and dreams are not just your reality, but a reality you can share with the world.
Perhaps the greatest gift the great ones have is to take others on that magical journey -pushing their boundaries and limitations- and to SEE things differently. To SEE what endless possibilities looks like.
As a young girl, Walt Disney showed Diandra what the imagination of a mouse can do.
And now DLD is beginning to show us what PMU can do.
But until then, DON'T worry about Diandra, just worry about your brows.