#BFJMealsonHeels by @bostonfoodjournal is a creative, ongoing art series that combines Brittany's love of food with her love of fashion and style.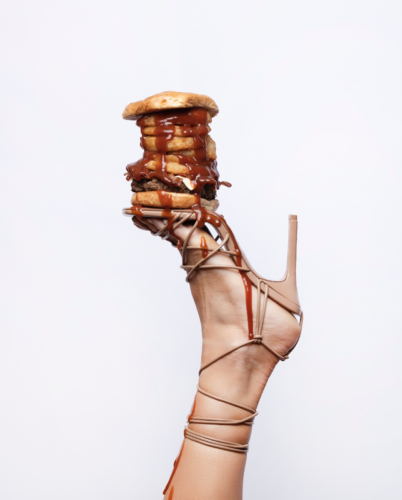 Try to name a more iconic burger joint in Boston. You can't.
Boston Burger Company is a staple here in the city. With four locations and a massive menu boasting over-the-top burgers, shakes and fries, I knew it was the perfect concept for my next #BFJMealsonHeels photoshoot.
And why wouldn't it be? Any venue that states part of their mission is to "allow ourselves to have fun and get crazy in the kitchen, creating the most outrageous, Instagrammable meals possible," is a brand that is in align with Meals on Heels and the Boston Food Journal.
With testimonials from the likes of Guy Fieri (Diners, Drive-ins, and Dives), Michael Symon (Iron Chef), and Rachel Ray (The Rachel Ray Show) it's safe to say Boston Burger Company is making quite the impression not just regionally but globally as well!
When looking through their menu, I knew I wanted to photograph a burger that was STACKED, because the more height the better (especially because we shoot eye-level). So, after much deliberation, I decided to order the Killer Bee, a burger loaded with beer-battered onion rings, bacon, honey BBQ sauce and American cheese. I decided to pair the burger with a simple, lace-up, light brown stiletto because I wanted the shoe to accentuate the elements and textures of the burger.
I am so obsessed with this result and can say confidently that the Killer Bee did not disappoint, from both a visual perspective and a taste perspective (yes, we eat the food after we shoot, pending no 'mistakes' are made, because each heel is always brand new).
If you haven't been to Boston Burger yet, this is your sign to do so. And make sure you're hungry, because you can't get one of their burgers without also trying their iconic #FreakFrappes (the Oreo is my favorite). Do it and thank me later.
What should I balance next?
Image provided by Brittany DiCapua
***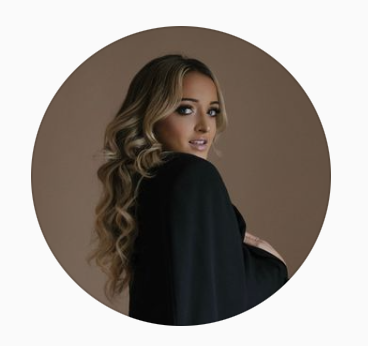 Brittany started The Boston Food Journal in late 2015. With a degree in biomedical engineering and a background in software management, she wanted to create a platform that combined her skills and experience in technology with her long-time love of food and art. Growing up, eating was always a symbol of love, family and togetherness. When she moved to Boston in 2014, she was enamored by the authentic food scene and on a complete whim started The Boston Food Journal. 
In late 2019, Brittany resigned from working her corporate 9-5 to pursue the Boston Food Journal full-time and launch her digital marketing agency, Eleven Seven Media. At Eleven Seven Media, Brittany and her team craft custom digital strategies for clients across multiple verticals, leveraging both creative expertise and analytical insights. Learn more →