Family owned and North Shore based, Nutre Meals has quickly emerged as New England's premier choice for the freshest, healthiest and most sustainable meal plans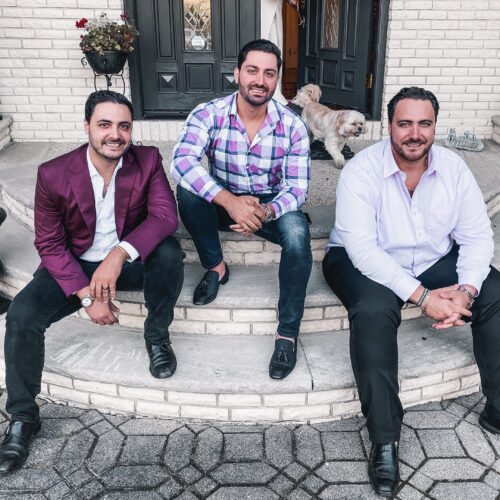 When their father was diagnosed with Type II Diabetes, Perrina brothers Angelo, Lucio, and Valentino knew they had to put their heads together and use their resources to first heal their father and, ultimately, the entire New England community with clean, portion controlled meal plans branded as Nutre Meal Plans in 2017.
Founded by all three Perrina brothers in 2017, Nutre Meal Plans proved to be life changing for both their father and oldest brother, Angelo, who struggled with obesity his entire life.
The world of food service and hospitality is no stranger to this Italian family. Since 2009, the Perrina Family has owned and operated two Italian restaurants, Toscana Ristorante & Toscana Bar Italiano, just north of Boston. Both restaurants are hot spots on the North Shore and are best known for their high-quality and handmade food as well as their family friendly ambiance.
"We've always had an idea of how important food is," says CEO and youngest brother, Valentino Perrina. "Food has been in our culture for the longest time. "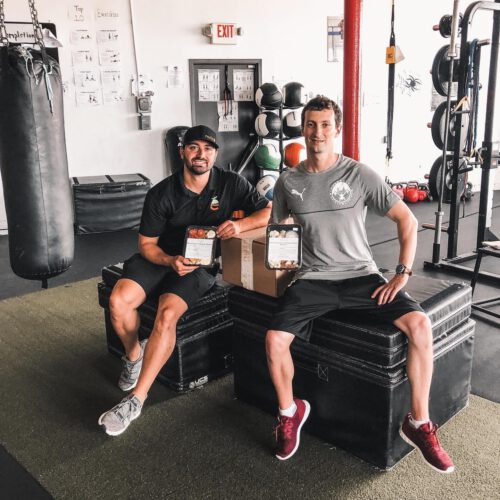 Eventually, the time came to take their father's health more seriously than ever as he was struggling like never before. "He had to let go of one of his companies that he started and had a passion for," says Valentino. "The stress was too much for him and affected him in the worst way. So we said, 'OK we gotta fix him first and it needs to be sooner than later'."
So, with the facilities and materials that they have, the Perrina's began experimenting with different foods and ingredients until they landed on recipes that are nutritious, proportionate, and tasty.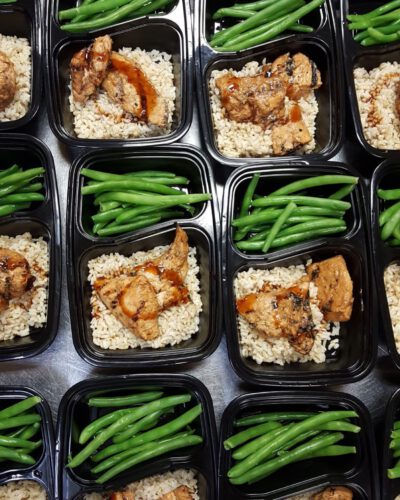 Shifting their father's diet to something balanced and holistic inevitably led to lifestyle changes for the better. He was able to come off of his insulin shots and medications. He experienced higher levels of energy, more restful nights, and clearer thinking.
Soon enough, the Perrina Family became their own testimonial and, from there, they saw that there was, and still is, a huge need for this as it could benefit a lot of people.
Nutre Meals truly has been a nurtured labor of love since day one. "We started really small by doing jot forms and just ordering over the phone for about 20 to 30 people," says Valentino.
"Me and my oldest brother, Angelo, were cooking, me and Lucio were packing, and then I was delivering from midnight to around 7:00a.m. We were able to grow out of that to where we are now. It was a pretty weird ride but that's kind of how we started."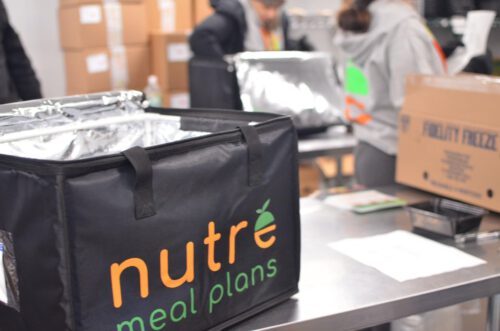 While Angelo and Lucio have always worked for the family business, Valentino's journey was a bit different. After graduating college, he worked for another business and even started his own company, simply to gain new insights and experiences.
"Eventually, I always knew I'd be back with my family, doing things with my family," says Valentino. " I always saw myself being in the family business – being partners with my brothers."
Today, Valentino takes over marketing, sales, communications, customer support, and more of the front-end-facing type of work.
Oldest brother Angelo handles the food side of things such as preparations as well as experimenting with different ingredients to figure out how to get food to taste better at a better quality.
Middle brother Lucio takes care of the more logistical aspects of the business. He figures out how they can get meals from point A to point B with a safe procedure as well as how they can produce X amount of meals in Y amount of time.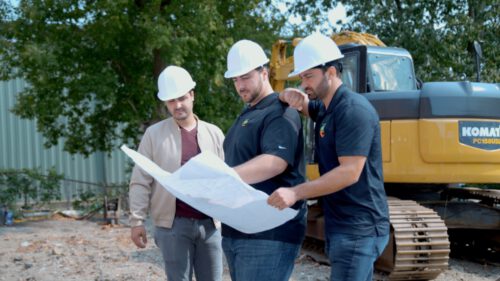 Other team members include Chef Mike Arangio who, according to Valentino, "Is just awesome. He is a monster. He loves quality food. He's fit himself. He's just an amazing person. He's kind of like our cousin or our brother at this point. He's just a really cool guy."
Michelle Lucier, Nutre Meals' very own dietitian, also recently joined the team. "She is keeping everything as integrity focused as possible. So, she's auditing the menus every week, she's auditing the ingredients every week, and she's making sure that everything is completely portioned."
Most recently, Steven DeLeon has been pegged as Vice President of Sales, bringing a focus on expansion to the customer base and wholesale programs.
"Helping others to reach their individual health goals is a mission that drives and inspires me at Nutre on the daily," DeLeon explains. "I come from a background of extensive sales experience in the healthcare industry however reaching optimum health is only achievable when you fuel your body with proper nutrition."
Nutre Meal Plans has not only served those who order their meals, but has also fed thousands of others through donations and charitable work.
In the past three years, Nutre Meal Plans has donated over 80,000 meals. "It started with donations to Haven for Hunger, a local collective food bank," says Valentino. "They take the food and bring it to other places that need it. So, we started there and then the Coronavirus Pandemic hit," says Valentino.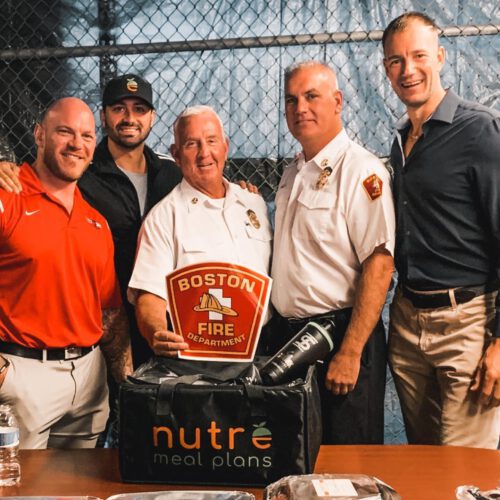 The Perrina brothers agreed that, at that time, there needed to be a shift in their priority for people who needed food. "There are nurses and people in the healthcare business who are doing a lot for us and putting their lives in danger and their families too, which people don't always realize."
From the Perrinas' understanding and from what they knew about Covid-19 at the time, healthy food assists in boosting the immune system. They noticed that donations were being made to healthcare workers but a lot of people were donating foods like sandwiches and pizzas. "This doesn't really help them," says Valentino. "It feeds them but it doesn't really help their immune system to keep them healthy and keep them preventative, so we thought 'OK let's start donating there."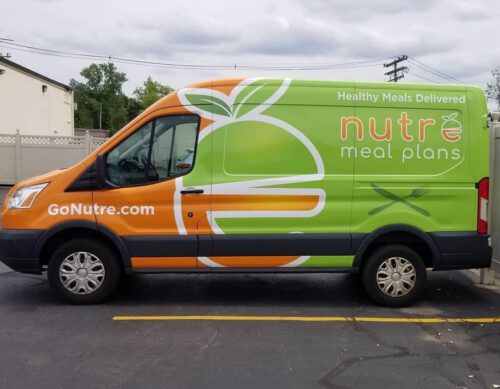 For 12-15 weeks, the team shifted its focus. They started donating to one hospital which led to seven hospitals which then led to direct donations to the homes of about 30-50 nurses per week.
"We wanted them to not have to feel like they need to go grocery shopping or feel like they have to maybe expose other people by going for take-out or something. We did our best to give them as much food as we could to both their work and their homes. I think we did about 6800 meals during that time frame," according to Valentino.
He also says, "I think everybody has a part in the world and a part in different fights in their community and we all have our social responsibilities. We felt this was our social responsibility – to play this role in helping our community.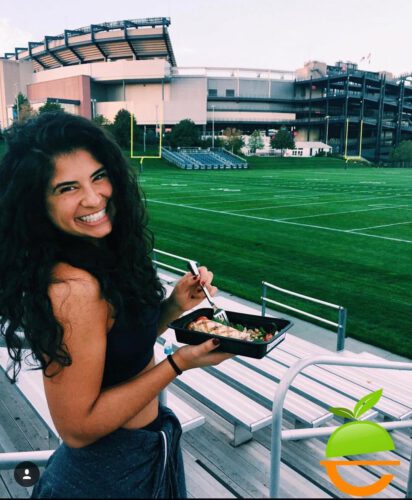 One point that Valentino wants to make absolutely clear is that there are meals for everybody. "There's a lot of different options. We have low-sodium, gluten free, nut free, dairy free, balance, weight loss, etc. There's over 100 items to choose from each week. Sometimes I think people get intimidated by meal prep companies but we have so many options," he says.
One of Nutre's many supporters is Gordie Gronkowski Jr, whose company Gronk Fitness both trains and sells cutting edge fitness equipment to a national audience.
"It's hard to maintain a balanced lifestyle travelling the way I do," Gordie says. "I look at my health as being an investment, not an expense. I can't stay this diced without Nutre Meals!"
Mikey V of Boston's popular music station, Kiss 108, and a positive message ambassador throughout the city, added:
"Nutre Meals are a HUGE help for me to eat healthy during busy days. What I love most is that it's all locally run and operated by an amazing hard working family. On top of that, they do so much for our community here in the greater Boston area!"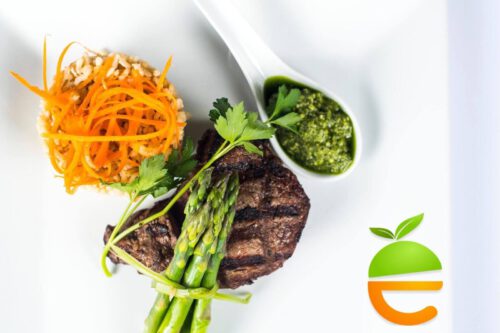 "Food centers you a little bit," says Valentino. " It's your foundation. It's the first thing you need to do before you really start making those strides to being your best self or your most confident or whatever it is. Once you get your food down then you start working out a little bit more and then you start changing the way you think then all of a sudden you buy an Apple Watch or you buy a Fitbit – maybe buying certain clothes or buying a bicycle or what-not.  There 's a shift that happens and I think food is the first major step."
"Just give it a shot," he says. "You'll see. That's all I can say. I'm just so confident in it. You'll understand the benefits and the reason why we do it."