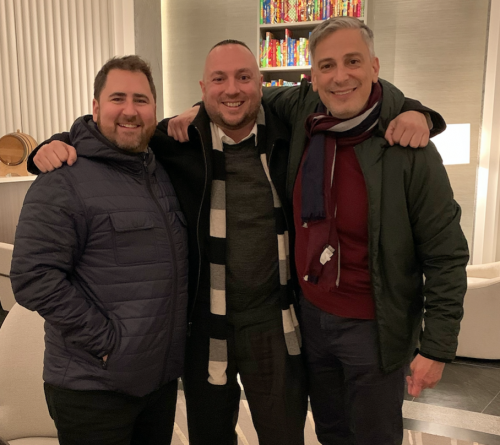 2020 was a roller coaster of a year, to say the least, but I always try to focus on the positive.  Since last year was a bit of a wash when it came to the "big annual vacation," most of us are heading into 2021 with heightened expectations.  When I was chatting with BostonMan publisher, Matt Ribaudo, over the holidays, we talked about life, quarantining, and travel.  Matt suggested a Q&A segment for this issue, and I loved the idea!
MR: Hello Eric!  Where have you been hunkered down through all this?
EH: I'm in Kennebunkport, Maine!  I've been here since March and I absolutely love the quality of life.  In the summer, I gardened and grew my own vegetables, and I'm even cooking and baking.  Who knew I was so domestic?  I'm pretty close to the beach, too, which has been a Godsend during Covid. Normally, I split my time between Maine, New Jersey and Washington, DC, but I haven't been to NJ/DC much during the last few months.  Oh, and I try to get back to Jackson Heights, Queens (where I grew up) as often as possible to see my Mom.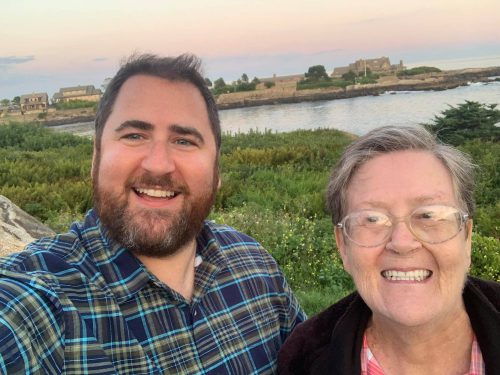 MR:  I love Maine!  And I'm totally craving a lobster roll now.  What about Queens?  What's the signature dish there?
EH: While I would not call myself a foodie, my life revolves around food.  Jackson Heights is one of the most ethnically diverse areas in the entire world and as you can imagine has some of the best Indian, Chinese, Italian, Thai, Mexican, and Brazilian food anywhere.  Even the hot dog carts are cooler in Queens!  I love South Indian cuisine and dosas are my favorite!  Look no further than Dosa Delight!  And one of the best Italian restaurants in all of the five boroughs (IMHO) is the husband and wife owned, Armondo's.  It's been there for decades and most of my milestone celebrations were there.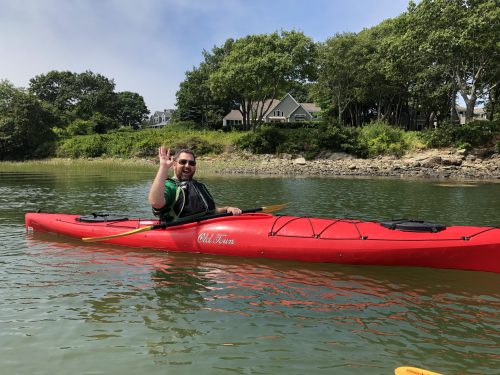 MR: Now I need to add Queens to my vacation list! Speaking of, where is your favorite vacation destination?
EH:  Honestly, Kennebunkport, Maine.  I love it up here and I'm so fortunate to live in a town that brings me such joy.  With that said, I'm happy to get on a plane to England, Italy, India or Mexico at any moment! During Covid, we've been sending a lot of clients to Mexico.  I think a trip to the Yucatan and Riviera Maya would be a great trip for this winter.
MR: Love Mexico and could definitely use some warm weather right about now.  In addition to Mexico, what's a big travel trend you're seeing (or were seeing before Covid)?
EH: Dubai, The Maldives, Costa Rica, Mexico and many Caribbean Islands are open, and Americans are welcome.  (Some require a negative PCR Covid test for entry.)  I'm even thinking of doing a trip to Dubai later this year.
MR:  How did you get into the travel business to begin with?
EH:  I was in college to become a social worker and took a job at a travel agency doing old-school administrative tasks.  When I started in 1997, electronic tickets weren't a thing, so my main job was stuffing tickets into envelopes and sending them via messenger or FedEx to our clients.  Email wasn't really a thing yet either, so our phones rang off the hook! Fast-forward to 2021 when I'll be celebrating my 8thanniversary of CIRE Travel.
MR: Congrats Eric!  That's awesome.  Where does the name "CIRE" come from?
EH:  I was a latch-key kid growing up.  My mom worked full-time so I came home after-school to an empty apartment. There were soap operas on at 3:00pm and then The Oprah Winfrey Show at 4:00.  I watched Oprah every day.  I often joke that Oprah was my babysitter!  Well, at the end of every show, the credits rolled and up on the screen came Oprah's production company, Harpo Productions.  Harpo is Oprah spelled backwards.  As a young boy from Queens in the 80s, I knew that someday I would run my own company and I knew exactly what the name would be:  CIRE!  Eric spelled backwards!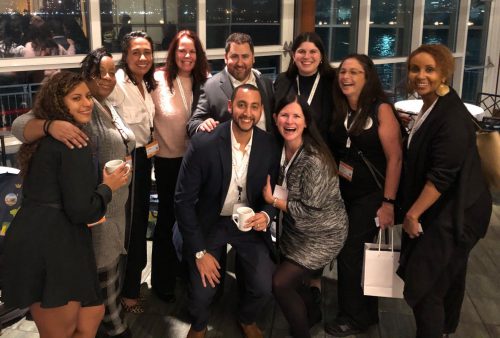 MR:  Love it! What are you most proud of at CIRE? What makes your company unique?
EH:  When people ask what makes CIRE special, my immediate answer is, THE PEOPLE!  Each agent at CIRE Travel is a true travel professional and we care deeply about each client.  When the Covid shutdowns started to happen, our entire team worked 24/7 for our clients.  Not one client was stranded, let alone left to wait on hold for a human!  Being able to employ others is my greatest joy. Helping our clients with their business and vacation trips is also very rewarding.  Every time we help a client make that deal or get home to their families by helping them with their travel plans, we're doing good work.
MR:  GREAT work, Eric!  Thanks for sharing your story and your passion.  Looking forward to seeing you soon!
 For more destination inspiration or travel tips, visit www.ciretravel.comor follow CIRE on Instagram @CIREtravel.
***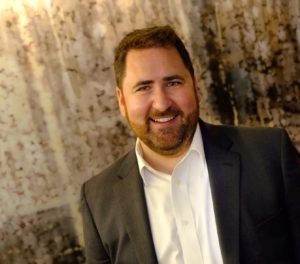 Eric Hrubant is a 20+ year travel industry veteran and owner and president of CIRE Travel, a corporate and leisure travel agency. Eric and his team of agents use their A-list connections to deliver an exceptional, concierge-like travel experience. CIRE has offices in Boston New York City, Los Angeles, Washington DC, Alexandria, Virginia and Kennebunkport, Maine to serve clients around the country and throughout the world.