I Love My Clients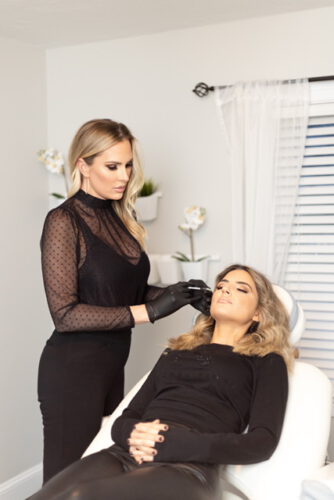 WHEN I first opened the doors of Nurse Fiona Medical Spa my vision was to create a space that provided excellent customer service and to assist my patients in achieving a happy and confident version of themselves through aesthetic services.
Fast forward 11 years, with a staff of 9, offering both injectable and esthetician services, the newest laser technology and body contouring services, I can't help but to sit back and reflect on this journey. I feel a strong sense of gratitude toward my patients. I've decided to dedicate this quarters 'Shooting from The Lips' to my patients, who have been a huge part of my success. A special thank you to the BostonMan Magazine Legacy Club Members who took the time to share their personal experiences as Nurse Fiona clients.
Devin McCourty- 3X Super Bowl Champion, New England Patriots; BostonMan Magazine Cover, Summer 2020: "I use 'The Man' aftershave toner, lotion and face wash daily, and the shaving cream for when I cut my hair and face. All the products are amazing! I never really prioritized what I used on my face until my wife put me on to Nurse Fiona. The HydraFacial paired with NF Skin Care helps all year round but especially during football season when I'm wearing a helmet all the time. When you're an old football player you have to try to look young (laughs)."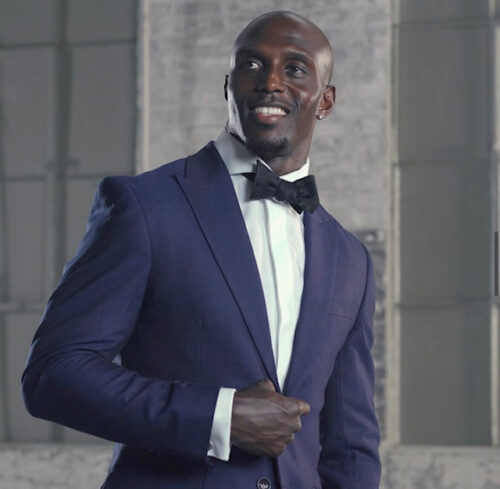 Steffany Colleran, Fashion & Lifestyle Blogger of Steffany's Choice: "Fiona is her fantastic staff; they are always warm and sincere." "Nurse Fiona is an EXCEPTIONAL injector who GENUINELY CARES! When I visited other spas, I sometimes felt like just another chart and felt rushed but that's not the case at NF Med Spa. Fiona is not only a skilled nurse; she also has a beautiful heart. I love that she takes her time to listen to how I feel about my face, educates me about the physiology behind the changes I see, and then gives me the treatment options that would best help me. Nurse Fiona is an artist with filler and Botox. She is always current with the latest and greatest skin care treatments and is knowledgeable. Fiona also offers skincare services and products worth trying as they deliver results. Another plus of visiting Nurse Fiona."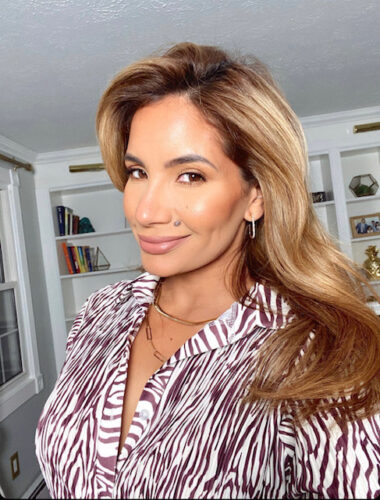 Andrea Cadigan, Model, Former NFL Cheerleader for The New England Patriots; co-host of Boston DM Show: "I have only been seeing Fiona for a short period of time and she has already changed my life! My skin is very unpredictable and can be extremely dry, so I have the hardest time finding products that work well with my skin. I have been using every morning/night the 'C The Effect' Vitamin C Face Butter which is a moisturizer and it's been a game changer. I can't go anywhere without it! My skin looks softer and smoother and glows in all my photos! 'The What's My Age Again?' Glycolic Brightening Cleanser I use at night has also left my skin glowing, so makeup goes on easy and effortlessly the next day to make me photo shoot ready! Thank you so much Fiona!!"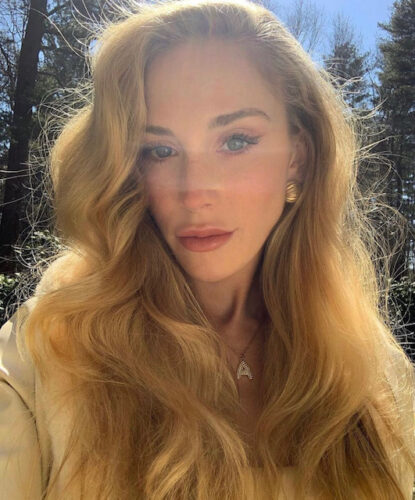 Daniel Direct, Owner Direct LLC; Photographer of multiple BostonMan Magazine covers: "Let's be honest, as a male, my skincare knowledge was limited. The 2 in 1 body wash shampoo can be used on my face too, right? Wrong. Nurse Fiona's Skin Care line for men gave me that lightbulb moment when I realized how bad I had been treating my skin. It wasn't until I adopted her (simple and streamlined) men's line that I saw a dramatic improvement in my complexion. Gents, I recommend the following (in this order) …
The Cleanser– Gentle AF but tough on unwanted oils and clogged pores.
The Shaving Cream-Buttery smooth for a razor-burn-free shave.
The Toner– (My favorite) Seals your pores and evens out your post-shave complexion. This stuff smells GREAT.
The Moisturizer– extremely hydrating and makes my skin smooth
A treatment I benefit from is Laser Hair Removal on the back of my neck. This allows me to save time, save money (because I no longer have to go to my barber weekly) and most importantly it boosts my confidence in between haircuts because I look so much more well-groomed."

Dayane Habchy, Miss Middle East USA: "Fiona's spa is my happy place. I can't talk enough about Fiona and her staff who always goes above and beyond to accommodate their clients and exceed their expectations. Fiona's Lip plumper gloss has recently been my favorite thing to carry in my bag. It gives me a fuller-looking pout with a little bit of a shiny and glossy look in pictures. I am also obsessed with the Pumpkin Warming Mask that deep cleanses and hydrates my skin and that's always a part of my pre-photoshoots/interviews routine."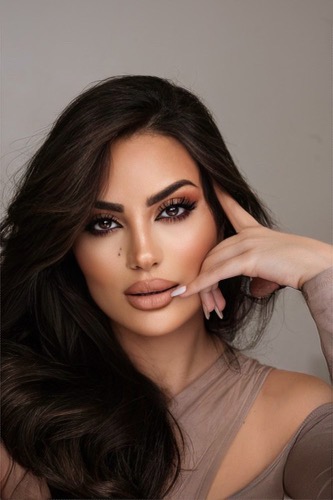 Jocelyn Saber, NBA All Star Cheerleader Captain of Boston Celtics; Morgan Stanley Global Sports & Entertainment executive: "When I first met Fiona, I had a JV skin care routine and didn't really take great care of my skin. She provided me with a multistep skin care routine, which has changed my skin for the better! My favorite products are in the 'CBD Collection', especially the eye creme and the Firming Seaweed & Mineral Face Mask. I've seen a very noticeable difference in the puffiness under my eyes since I started using the eye creme. The face mask is a perfect solution for me (which I use a few times a week) since I wear heavy amounts of make up for games and appearances. Thank you, Nurse Fiona!!"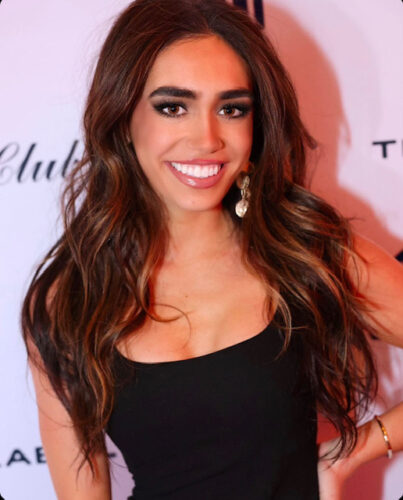 Zoe Bucuvalas, Model, Former New England Patriots Cheerleader, Practice Manager Nurse Fiona Medical Spa, Dirty Water TV Host & Reporter: "I met Nurse Fiona while reporting for Dirty Water TV, the segment featured Fiona's spa and one of her newest treatments (at that time), Emsculpt. After filming I was so impressed with the spa and services offered, I decided to continue my Emsculpt treatments. Fiona and I hit it off right away and became friends, a friendship I am forever grateful for. My Emsculpt results were so amazing I decided to try other services offered. I had wanted to try Botox but was reluctant as I have many allergies, Fiona being a former ER Nurse made me feel safe, she answered all my questions and even did a small test area of Botox on my arm to ensure I did not have a reaction. After suffering with debilitating migraines for 12 years seeing Fiona for Botox treatments has greatly helped my migraines and of course I love the anti-wrinkle benefits. In total I have been a patient of Fiona's for 4 years and use many of her services. Monthly HydraFacials and daily use of her skincare line has kept my skin glowing and camera ready! Laser hair removal services has kept my legs smooth, Emsculpt keeps my stomach toned (another plus for being camera ready) and lip filler has given me a plump pout. I love NF Med Spa so much I started working as the Social Media Manager in August of 2020 and I am proud to say I was promoted to Practice Manager in November 2021. I recommend Nurse Fiona Med Spa to anyone looking for injectable or esthetic services, the entire staff is extremely knowledgeable, personable and truly care about each patient that walks through the door."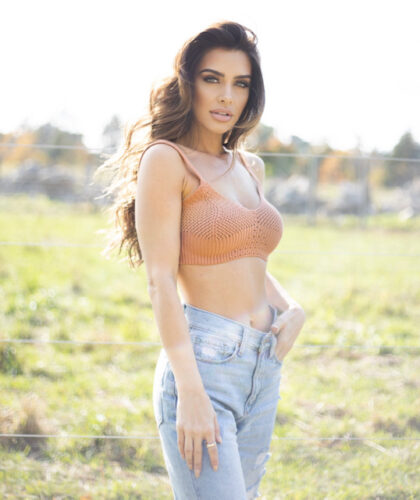 READING these testimonials brings me a great sense of joy and accomplishment. My vision for a space that creates a memorable experience for everyone who comes into the spa has come to fruition.
Truly caring about each patient and ensuring they have a customized and personable experience keeps them coming back year after year and referring family and friends. It is vital for patients to trust their providers. I've worked diligently to foster that trusting relationship. I hope you enjoyed the perspectives in this spring's edition of "Shooting from the Lips" and feel inspired to try out our Med Spa for your next treatment!
***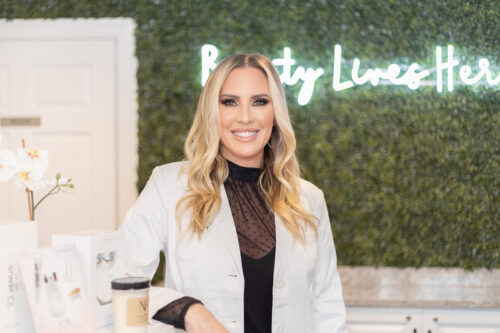 Nurse Fiona is a highly respected and nationally Board Certified Nurse in the Boston area specializing in anti-aging aesthetics. She was one of the first Aesthetic Nurses in Massachusetts to be C.A.N.S certified and has had extensive training by world renowned injectors. Her understanding of what makes a face youthful, proportional and natural allows her to deliver uniquely crafted, unflawed results. Her ever-evolving knowledge of the latest innovations in beauty, combined with her personable demeanor make her a leader in the industry.