It's Summertime & the Drink'n is Easy.
In the past, many whisk(e)y drinkers would switch to white spirits, (gin and vodka) during the hot summer months. However, today we see more brown spirits drinkers sticking with the same category for the whole year round. This does not mean that they don't "mix" it up within the category as the thermometer rises. I, myself, drink less straight up glasses of whisk(e)y and tend to indulge in more whisk(e)y with ice or whisk(e)y based cocktails.
I also branch out during the summer months to more of an international palette of whisk(e)y choices. I tend to partake in lighter yet still flavorful expression of whisk(e)y.  I figured I'd give you three of my favorites, but there are many that fit the bill.
As the days heat up and I want to cool down, what better way to do that than with some whisky from our friendly neighbors to the north. There are quite a few good Canadian whiskies available now in the U.S., but I'm partial to the first real Canadian Whisky I had that was actually made by a Canadian.
That whisky is Forty Creek Barrel Select made by John Hall. Mr. Hall was a wine maker by trade, so when he started making whisky and didn't have Sherry barrels to age the whisky in, he made sherry. He also made great whisky to put in those barrels!  The Barrel Select is made of 6-10 year old whiskies comprising of single grain, rye, corn and barley whiskies made separately then blended together and finished in those afore mentioned sherry barrels.
This 80 proof golden colored whisky has a nose of caramelized wood mixed with mocha and vanilla, plus hints of orange marmalade. The flavors once you taste it are creamy, almost rich, with sweet spice and dark fruits or berries. The finish is dry with long flavors of spice and a bit of cassis at the very end.
One of my favorite ways to enjoy this whisky in the summer months is in a cocktail called The Old Pal.
The Old Pal
1 oz Forty Creek Barrel Select
1 oz Dolindry vermouth
1 oz Campari
Orange peel for garnish
Add all ingredients to a mixing glass with ice.
Stir for 30 seconds.
Strain into a chilled cocktail glass.
Garnish with an orange twist
Next up is my renegade Irish whiskey that is definitely not my Father's, or in this case my forefather's, Irish whiskey and that is Glendalough Double Barrel.  This 84 proof non-chill filtered single grain whiskey is a 4 year old whiskey from a corn and malted barley mashbill.
 As a side note: I know I just said it was a "single grain" and then named two grains. This is because the malted barley was used to start the fermentation process, which is difficult to do if it was just corn. In fact, many distilleries have to use additional enzymes to break down the corn to get it to ferment! The use of a small amount of malted barley is a more natural way to achieve this and thus still considered a single grain whiskey.
The distilled spirit is first aged in barrels that use to contain Bourbon for 3 and half years, then aged an additional six months in ex-oloroso sherry casks. This two barrel process is where the whiskey gets its name "double barrel".  This whiskey is bright gold in color with aromas of kettle corn and toasted nuts. The palate is a combination of dates, light citrus and sweet grain with a sustained finish of nuts and ginger.
A cocktail I love to enjoy this whiskey in, I borrowed (much nicer than "stole") from Ezra Star from Drink in Boston [www.drinkfortpoint.com]
St Kevin Sling
1 ½ oz Glendalough Double Barrel
½ oz Fresh Lemon Juice
½ oz Pierre Ferrand Dry Curaçao
¼ oz Grenadine
4 dashes Orange Bitters
Soda Water
Garnish Long Lemon Swirl
Add your whiskey, juice, Dry Curaçao, Grenadine and bitters
to a shaker with ice, and shake up a storm. Then strain into a
highball glass filled with ice and top it up with soda water.
For full effect, your lemon swirl should wrap the whole way
around the inside of the glass.
The last whisky is Nikka Coffey Grain Whisky from Japan. Don't be misled, this 90 proof whisky is not made from coffee, but in fact is a corn (with a little barley like the Glendalough) single grain whisky. "Coffey" refers to the continuous distillation still invented by Aeneas Coffey in the early to mid 1800s.  This type of still can produce whisky faster and more economical than pot stills and most grain whiskies are made in this fashion.
While some believe that continuous still whiskies are an inexpensive way to make whiskies to use for blends, other (and smarter) whisk(e)y drinkers are recognizing the flavors and qualities of single grains that can only be gained by using this method. Trust me when I say that there is nothing cheap or less than the finest quality ingredients and care that go into producing this whisky from Nikka.
I like to refer to this whisky as my "Japanese Bourbon". But while there are some similarities to the typical Bourbon flavor profiles, I'm more giving a nod to the versatility of this whisky in deference to its American cousin. The aromas of this whisky center around vanilla with biscuit and hints of pear or melon notes. I think the palate is sweet and now shows more melon with the vanilla still present.
The swallow finishes warm with more vanilla and now the pear/melon is more of an apple flavor. I like this whisky, very simply, on a hot day in a Highball – two ounces of Coffey Grain over ice with two ounces of cold club soda to top it off.
However, recently my friends over at Hotaling & Co., (the importer of Nikka) got me hooked on a cocktail called Coffey Buck that I find prefect for summer!
Coffey Buck
2oz Nikka Coffey Grain
1/2oz lemon juice
Top with ginger beer in a rocks glass with ice
garnish with a lemon wheel
These are a few choices to continue or maybe start drinking whisk(e)y this summer, but feel free to experiment and find your own. Mix it up a little and add whisk(e)y in a favorite cocktail, I happen to know that substituting the rum in a mojito with a light single malt like Glenmorangie 10yr makes a great drink. Try something different and remember, There's never a bad day for good whisk(e)y!
***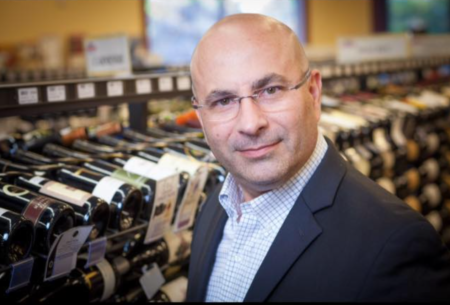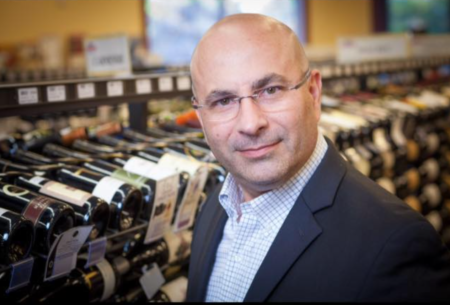 Ryan Maloney is the owner/operator of Julio's Liquors, his family's business since 1974. Ryan is one of only a handful of individuals in North America to have achieved membership with The Keepers of the Quaich. The Keepers of the Quaich is an exclusive and international society that recognizes those that have shown outstanding commitment to the Scotch Whiskey industry, and is widely regarded as the highest honor received in the industry.