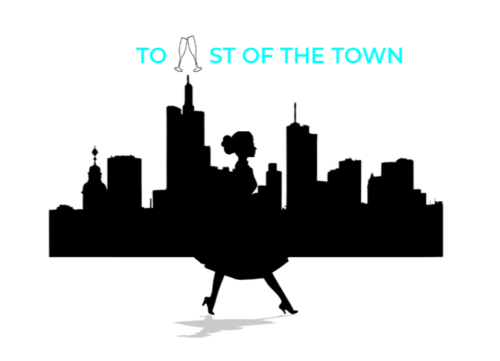 Happy New Year BostonMan! The year 2020 was an extremely difficult one for many people, but 2021 has arrived, with a hopeful and positive connotation, which is something to look forward to. Have you ever heard the saying "The past is your lesson. The present is your gift. The future is your motivation."? Let us all go into the New Year enjoying being present more often, but also possessing the drive to be motivated enough to place your dreams into an action plan to set a course to achieve your goals.
The New Year brings new adventures and opportunities. The BostonMan himself, Matt Ribaudo, asked me what I thought about mixing up my typical styling columns and doing something different for the New Year. I frequently write about women's fashion and trending looks. However, Matt mentioned to me that many BostonMen have been seeking styling tips on what they should be wearing in 2021.
What are the latest mens trends? What types of clothing do women like to see men wear? I love new topics to write about BostonMan (especially when they involve clothing) and this is one I definitely have a lot of input with!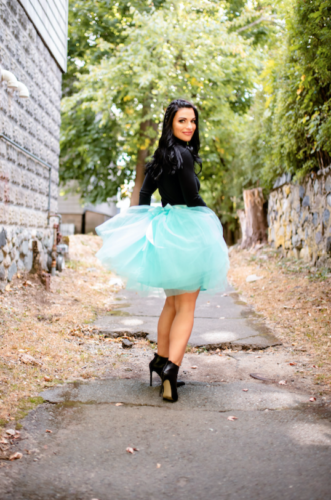 After numerous social media polls and conversations with women- as well as thinking about what I like to see on my father, my man, and my son- here are some "can't miss" wardrobe essentials for the BostonMan in 2021:
A well-fitted suit: Notice I said well fitted. There is nothing worse than a suit with pants that need to be hemmed or a sleeve that is too short. You are better off investing in one black or dark grey suit that fits well and wearing that one multiple times, mixing up your look with different dress shirts and ties. My polls definitely showed that women like when men dress to impress. They also realize that wearing suits is happening less and less often now so when their man wears a suit they really enjoy seeing him in it.
Blazer/Jeans/White T-shirt: In general, blazers have taken over the fashion world for women during the past year, so it is no surprise that blazers and sports coats are being shown in fashion magazines and stores for men as well. I asked the women I spoke to if they had a preference for a certain fitting denim style, and almost all of them said a straight leg or classic fit, as opposed to a style that is a skinny fit. The classic white tee shirt is still a thumbs up too. It doesn't get much easier than this look. It also takes you from desk to drinks, making it a practical outfit.
Tracksuit/Sweatsuit & Sneakers: Old School tracksuits are making a comeback! In fact, they are the sportswear trend of the moment. Matching hoodies and joggers are also trending for both women and men. This is great news BostonMan if you prefer to be comfortable and trendy at the same time! Women that I surveyed are love white sneakers paired with an Adidas tracksuit (FYI Boston Man!) To make this easy, any sportswear that coordinates is a go!
The Color Pink: Yes, it is time to deconstruct those gender stereotypes. Don't hold back! Wear your pastel colors! The women polled agreed that seeing a man who dresses with pink is very appealing to them. They like the boldness it takes to wear a traditionally feminine color, and they feel it is a sign of confidence in a man when he wears pink.
A nice watch as an accessory: Although many of us rely on smart phones to tell the time, many of the women I spoke to said a nice watch on a man catches their eyes. Watches tend to say a lot about the personal style of a man and they can add detail to a casual look. Personally, one of my favorite looks on my man is when he wears a button down shirt, with a funky, printed cuff, and his watch peeks out.
As a final thought: remember, keep it simple, yet significant. Carrie Bradshaw once stated "I like my money right where I can see it: hanging in my closet." Invest in some quality pieces that will last over time and you will be able to wear them over and over again. And as always BostonMan: In a world full of trends, remain a classic gentleman.
Wishing you all a healthy and happy 2021 filled with peace, love and prosperity. Please reach out with any questions or comments at tiffyg77@yahoo.comand follow me on insta @tiffyg77
***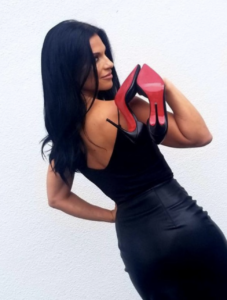 Tiffany Giannato is a mother, fashionista, stylist, and shopping addict! Her blogs, pictorials, and fashion tips are aimed towards empowering both women and men to look and feel their best regardless of age. Her "you can be as trendy at 61 as you were at 21" mantra has taken Boston by storm! A true Italian, Tiffany believes family, love, food, and style are always the keys to happiness!