How a Neighborhood has Packed a Powerful Punch and will for Generations to Come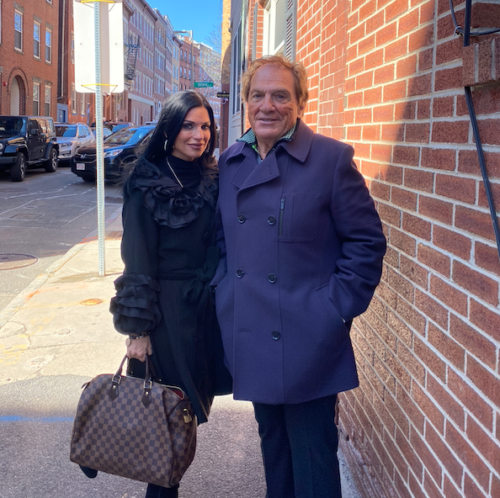 The North End is a waterfront community located in Boston. It is exactly one square mile. I like to go with the saying "small but mighty."
Some people may call the North End, "The Little Italy of Boston." Others know the neighborhood as a Boston tourist attraction. Yet many, such as myself, think of the neighborhood as "where it all began."
Boston is such a unique city filled with numerous, amazing neighborhoods, but the North End differentiates itself with the way it ties in fashion, family, food, and traditions. Regardless of where you come from, or what neighborhood you grew up in, everyone relates to the North End in some way!
The word "neighborhood" is defined as "an area where people live and interact with one another." The North End of Boston is one of the city's oldest neighborhoods. Italian immigrants settled here during the late 1800's and early 1900's in mass quantities. Since then, it has been a close knit, family oriented neighborhood. Once viewed by "outsiders" as a tenement neighborhood, the North End is now seen as a colorful and cultured neighborhood, loved by tourists from all over the world.
The North End is filled with Italian food, streets full of shops, historic restaurants, quaint cobblestones, and entertaining festivals during the summer months.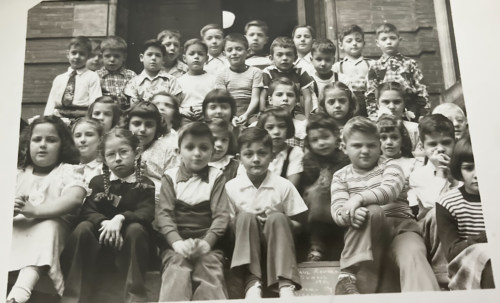 For me, it is so much more than that. It is where my father grew up. It is where my grandfather lived until he was almost 90 years old. It is where my great-grandfather came to settle when he left Italy in search of "The American Dream."
It is where my cousin owns a bakery, and where my family and friends live. It is where I spent many Saturday mornings and afternoons as a child growing up and numerous years after that creating positive, happy memories.
This article is about the way a neighborhood can tie in family, food, traditions, and fun, while teaching a person life lessons that shape who they are and who they will become, instilling strong values in future generations.
I asked my dad about some of the traditions he had growing up as a "North Ender" in the neighborhood, as well as how he felt about how the neighborhood shaped his life:
"The top three traditions when I grew up were family, friends and great food. It was a pride like no other. We supported each other through and through. Friendships remain decades later, and to this day we are proud to say we grew up in the greatest neighborhood in the world. It's one square mile with thousands of people who respected and loved one another."
One square mile with thousands of people who respected and loved one another. Dad hit the nail on the head with that one. Isn't that what is behind all of those graphic t-shirts we see everywhere that state "Choose kindness", "Unity", "Love Above All"?
Respect, love, traditions, and fun. That is the North End.
Speaking of fun, "North Enders", as well as numerous Bostonians love the disco era and everything about it. Disco songs by Tavares are known and loved throughout the generations. My mother used to play it while cleaning the house, my dad played it while driving in the car, and now my 14 year old son knows most of the lyrics to multiple disco songs.
My dad explained that so many people in the neighborhood love disco and the 1970s influenced the neighborhood so much to the extent that today's generation has a fondness for it.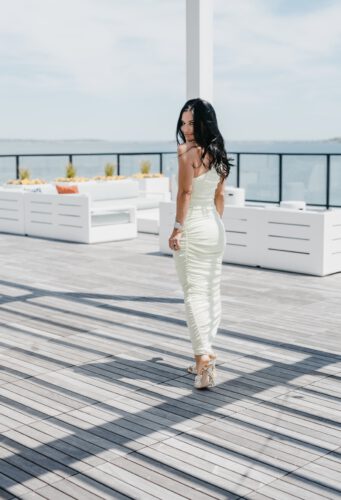 "It was a time of love, great music, great dancing, close friends and a sense of freedom."
Disco broke the fashion mold and encouraged freedom, creativity, and individuality. It motivated people to let loose and have fun.
Every August, the neighborhood has festivals where generations of families gather together. These classic disco songs can be heard throughout the North End with old and young alike creating new memories and joy.
Having traditions in a neighborhood, family unit, and as an individual are essential in life. Traditions bring comfort and belonging. They unify people and bring them together. Traditions enforce faith, work ethic, and values. A tradition is a type of ritual and rituals breed security and preserve memories. Many of my traditions come from my North End roots, the others are from my beautiful mother of course. I was fortunate enough to spend my childhood in a neighborhood full of traditions that seamlessly tie together fashion, food, family, fun and faith.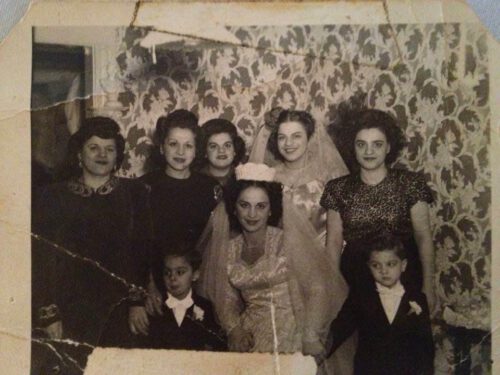 People experience trials and tribulations throughout life, my father often says, but having a strong, supportive community can help make life a bit easier during troubling times.
A core value taught in my family was respect. I was taught to have manners, as well as respect and tolerance for all. Raising respectful children builds trust, as well as interpersonal relationships while forming identity. Having respect helps people cope with challenges. The unity a neighborhood fuels provides strength and encouragement. Unity can be fostered within the home, work place -basically anywhere.
There is truly nothing like having traditions, unity and respect rolled into one atmosphere; in this case one neighborhood!
 As Frankie Valli says, "You can take the guy out of the neighborhood, but you can't take the neighborhood out of the guy."
I encourage you all to carry on and continue to develop your own "neighborhood traditions" as you travel on life's journey. We have one life to live, so let us make it as fulfilling as can be -not only for us- for future generations to come.
BostonMan, I'll see you at the North End Summer Feasts!
**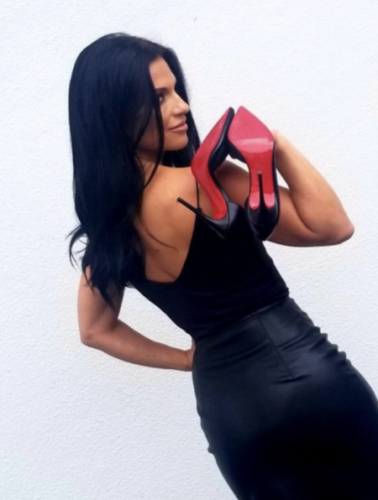 Tiffany Giannato is a mother, fashionista, stylist, and shopping addict! Her blogs, pictorials, and fashion tips are aimed towards empowering both women and men to look and feel their best regardless of age. Her "you can be as trendy at 61 as you were at 21" mantra has taken Boston by storm! A true Italian, Tiffany believes family, love, food, and style are always the keys to happiness!