Cassandra Pinataro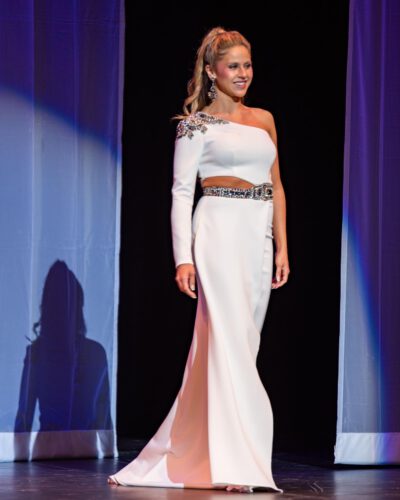 IMAGINE the scene of a 2 year-old girl singing "Somewhere Over the Rainbow" in her favorite dance costume while dancing around the kitchen in Atlanta. She was a performer from the day she could walk and speak. Called "Cassie" by her family and friends, she really loved putting on shows for her family before dinner. *Cue the Sound of Music soundtrack throughout her childhood*.
My mother used to give me voice lessons, teaching me how to sing classically until I was eleven years old. It was then I began taking private lessons after moving to Binghamton, NY. But that wasn't all I wanted to do.
I've always been someone who chased many interests. I've played almost every sport, becoming nationally ranked in tennis. I've been a scholar my entire life; even taking chemistry courses at Tufts University. I've had research projects published from my work at Lehigh Valley Health Network Regional Burn Center. I danced 13 years and did musical theater until I was 15. I've been singing opera for 11 years and two years ago began writing original pop music which I now release and perform.
Most recently, I was honored to become Miss Boston in the Miss America Organization and have enjoyed serving the city, while helping to raise awareness regarding the relationship between mental health and food.
Although this may sound like a humble brag, it's meant to demonstrate how I spend my time. Very little free time, lots of fulfilling work. I'd fallen in love with that lifestyle, but once living on my own in Boston that started to change. I needed balance.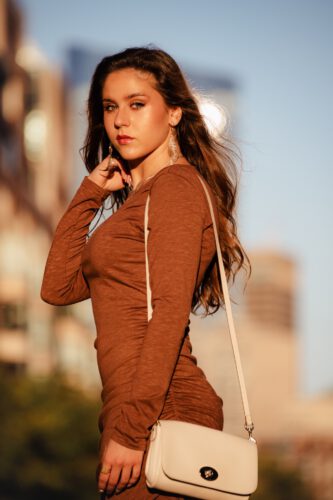 I CAME to Boston seeking balance. I had it all planned out (or at least I thought). I was going to go to New England Conservatory for opera, go to Tufts University for Biochemistry and would also play tennis there. Easy right? The commute between campuses alone proved me wrong after one semester of cross registration taking 24 credits and my nightly studying until 4am. I began finding some sense of balance the next semester but shortly after, the pandemic hit.
I went home to my parents (now in Florida) and began to regroup. I had that moment of, "If today was my last day, would I be happy with what I've done on this earth so far?"
After a lot of thought -and a few good cries- the answer was surprisingly no. I was making art and loved performing, but I wanted to go further. I loved science and medical research, but I received more joy from singing to patients in the burn unit than from punching numbers in the lab or shadowing in the OR.
So why wasn't classical music alone fulfilling me? This won't come as a shock to my friends that know me best: there was more I wanted to say.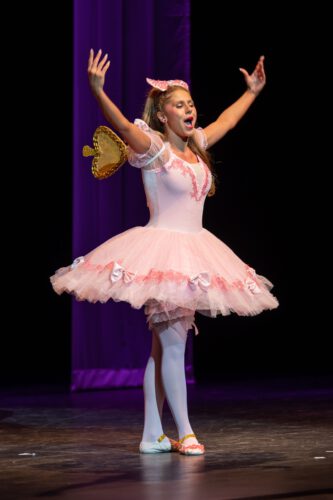 I BEGAN writing songs with some new friends in Nashville and soon had completed my first original single, "Made for Me," with Drea Gordon and Bryan Ruby.
The three of us bonded over being "floaters" in high school. We called ourselves floaters because we floated between friend groups. We never really were a "part" of any group but we got along with everyone..
I spent my time outside of school working on my career and self. Though this made me happy, a lot of people tried to tell me I needed to change parts of myself to make them more comfortable. Be it ex-boyfriends, the Regina Georges of the world, or random people on the internet, outsiders felt it was their job to tell me that I needed to be less of what I wanted to be and more of what they wanted to see. This used to bother me. A lot. Luckily I had my mom to listen to my after school rants and my dad to go on runs with to blow off steam but it still HURT. Until one day, it didn't.
While writing "Made for Me" a realization hit me. I wasn't meant to be surrounded by people who wanted me to change but should instead find people who accept and uplift me. It seems obvious but my 19-year old mind was having this epiphany. With that, the hook line of the song became, "I might not be made for you, I'm made for me". Once I felt this in my bones, I became unstoppable.
Song after song released, I amassed 13 thousand followers on TikTok in just a few short months, thousands of streams were running up on Spotify and Apple Music and my merch lines were dropping. "Zoom school" was a breeze and I had time for myself in sunny Florida. Life was great!
And then I went back to in-person school.
Suddenly, I had less time to work on my music, was commuting to school, performing in an opera, preparing a senior recital, auditioning for grad school, and barely time to sit down for a meal. Seriously. I think I ate every meal from September 2021-May 2022 standing up. Life was too hectic to bear. So what did I do? Added another thing in my life.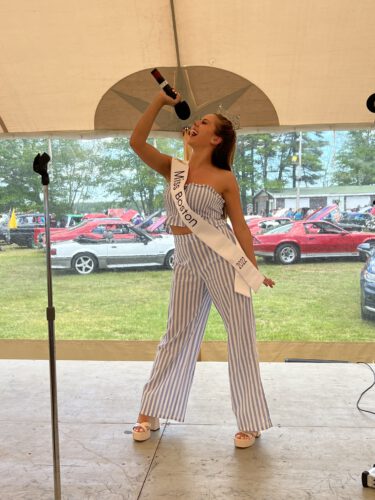 IN DECEMBER 2021, I learned I could compete for the title of Miss Boston while earning scholarship, performing my talent, and join the Miss America Organization. How much work could it be? The competition is just one day right?
Wrong. I quickly realized I'd have a huge stack of paperwork to complete, hours of interview study, a talent portion to perform, a social impact initiative pitch and platform to prepare, and a wardrobe to create. I scrambled, got everything together -and through a whirlwind of events and a rollercoaster of emotion- I happy cried myself off stage at the Somerville Theater on February 6, 2022 with my new crown and Miss Boston sash.
Little did I know what the next six months would have in store.
The title of Miss Boston comes with particular perks while preparing for the Miss Massachusetts competition. I now had sponsors, photographers, stipends, scholarships, a board of directors, and a business manager. My business manager is Francesca Simone, Miss Rhode Island 2008, a Boston Conservatory graduate with a Master's in vocal performance. The sister I always wanted but never had.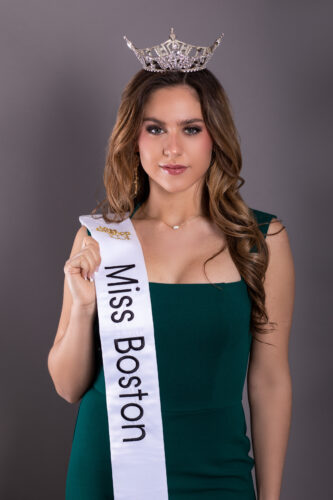 Francesca and her family took me in, helped me grow, and guided me in understanding how to showcase who I really was inside. It all clicked one day when Francesca said to me, "I know who you are inside and you know who you are inside but the judges (and the outside world) have no idea. Figure out how to convey the person you really are". That struck a chord deep within me.
Along those lines: online life is not reality. I spend so much time online building a community of people who want to feel empowered. I do this is by portraying a very happy, powerful, confident woman online; leaving the more vulnerable, down to earth side of me for my off-line life. When you spend upwards of nine hours online per day, it's easy for the persona lines to get blurred. I began neglecting my offline/"real self" trying to constantly live in my hardcore space.
I was losing sight of myself in the midst of trying to help others. Funny how that works. This became really apparent in late April.
On a Saturday evening I had my senior recital; that Sunday my grandfather passed away; then Tuesday I had to perform in an opera.
I barely had time to mourn the loss of my grandfather before slapping a smile on my face and sang "My Dear Marquis" -posting about how excited and happy I was to perform. That same week, I continued posting confidently because that upcoming Friday, my latest song, "Free Woman," a powerful anthem about being in a healthy, loving relationship was being released.
I was crying my eyes out traveling to my grandfather's funeral while hiding this vulnerable side of my life; pouring Visine in my eyes to take out the irritation from crying; then posting about the song release.
The day after the release, I went to his funeral. The next day I was running a 5k aiding hunger relief in Boston -posting and promoting my new song and kindly asking donations for the 5k.
I felt like I was losing it. I was in two completely different emotional spaces simultaneously. While there is never a need to "share everything" on-line, I learned from these experiences that maintaining authenticity is key.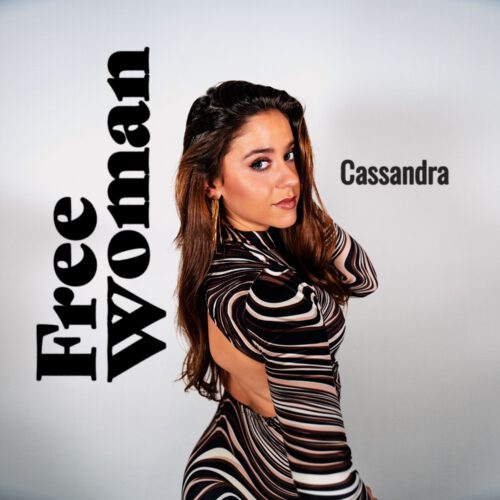 PREPARING for Miss Massachusetts has taught me to work through grief while pursuing my professional career. I've learned how to take care of all parts of me to avoid burnout, and how to showcase the person I am inside with the rest of the world.
The woman I was competing for Miss Boston would hardly recognize the woman I am today. She is more grounded, real, vulnerable, and more HER than ever before. Boston is the place I found myself. Boston is my home.
At Miss Massachusetts, I won the talent award and placed first runner up in the competition. Now, similar to another BostonMan Enthusiast alum and former Miss Boston, Sabrina Ponte, I am moving to Nashville to pursue my pop music career. Sabrina has certainly shown how you can go after your dreams -and have a presence- in multiple cities simultaneously! Big changes in hopes of big rewards. *Insert screams of joy and terror*.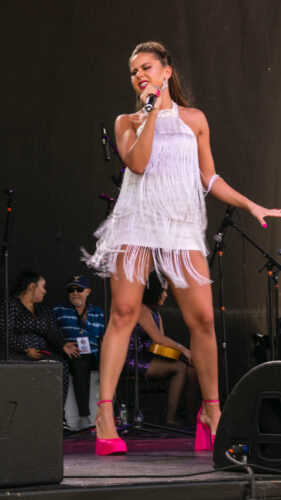 IN SHORT, please don't be fooled by what you see online. We're all terrified. No one knows what our futures holds. All we can do is aim for a goal and let God (or the universe if that's more your style) do the rest.
Boston, don't worry, I'll still be here! I have a place near the city and will be traveling back and forth every month (just like Sabrina does!)
I love you, Boston. That little 2 year-old girl would have never imagined she'd be writing this today, but I know she's proud to say you stole her heart and she's proud to be yours.
And I promise, that's authentic.