DECEMBER was a whirlwind month for me. Of the final thirty-one days in the calendar year, a quick count shows I had some sort of obligation during twenty-two of those evenings closing out 2022. 
It is a magical time of year. I am blessed to be able to share the joys of the season at so many wonderful non-profit events, holiday parties, client dinners, and -of course- with our Legacy Club professional networking community. 
While each of these celebrations hold special meaning, there is one evening this past December that stands out among the rest. 
On Sunday, December 11th I had the privilege of sitting front row for the Four Tops & Temptations show at the Chevalier Theatre in Medford.  
Anyone that knows me knows my love affair with Motown. How could I not, having once blown kisses with Diana Ross at the Wang Theatre?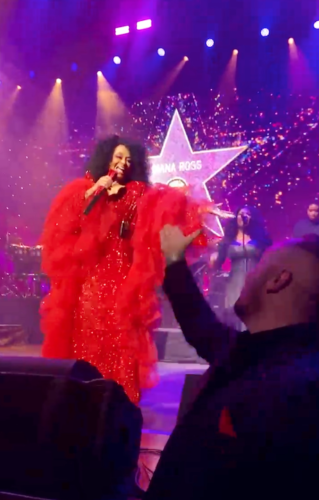 I have always felt the Four Tops remain somewhat underrated with my generation, not always receiving recognition they rightfully deserve in defining a musical era. Songs like 'Baby I Need Your Loving,' 'I Can't Help Myself,' 'It's the Same Old Song,' 'Standing In the Shadows of Love,' 'Bernadette,' 'Ain't No Woman,' and 'Walk Away Renee' should be cemented as timeless classics regardless of genre or time period. 
To be able to see Duke Fakir (founding member) and the Tops open for Dr. Otis Williams (founding member) and The Temptations; I knew I was in for an iconic melodic treat. 
The show did not disappoint. The Four Tops had the 'Chevy' rocking from opening chord setting the tone for the Temps, who led by Dr. Otis, entered the stage in matching bright yellow suits -looking dapper as ever- effortlessly moving to the soundtrack of their hits -dancing as synchronized as ever.  
I wasn't alone in feeling a transformation back in time as the Temps expressed the love, joy, pain, struggle, and fight of the 60's as only they can: through their music.  
Being a scholar of that turbulent decade -and having both read Dr. Otis's book 'The Temptations' as well as seeing its broadway adaptation- it was especially powerful to take in the live performances of 'The Way You Do the Things You Do,' 'Get Ready,' 'Ain't Too Proud to Beg,' 'Beauty is Only Skin Deep,' 'You're My Everything,' 'I Wish it Would Rain,' 'Runaway Child, Running Wild,' 'Papa Was a Rollin Stone,' 'Stay,' 'Cloud Nine,' 'My Girl,' and my personal favorite 'Just My Imagination.' 
Very few understand the extraordinary demands and pressures of performing in -and fighting for- a unified and peaceful country with messages of love, hope, and equality in the face of segregation and hate during the Civil Rights Era like Dr. Otis does. 
"Every morning I wake up and thank God for allowing me to see another day," he told the audience during an interlude. "I am not a politician, but I have seen what doesn't work and I have seen what does work for people in our country. The answer isn't hate. The answer isn't more division. The answer isn't creation of fear. The answer is love, respect and mutual appreciation for one another." 
Dr. Otis's words ring true now as much as they did in 1968. In 2023, living in a city and country where it feels elected officials -on both sides- often divide rather than unify. Create fear rather than hope. And harbor hate rather than love; his words hit home. As Dr. Otis said: THIS isn't the answer. 
AT the show's conclusion, my buddy 'Nicky Sinatra' -an honorary fifth member with The Temptations- came over to say hi and gave me the offer of a lifetime.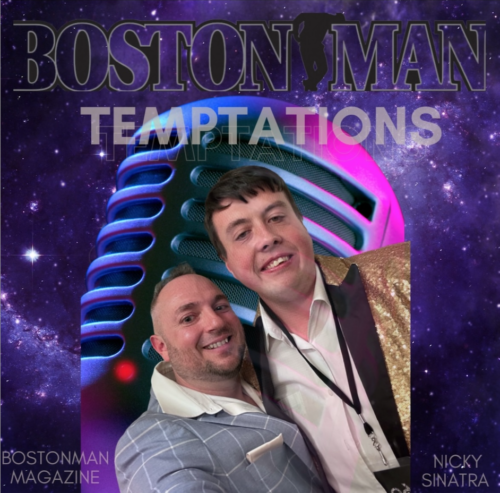 "Would you like to come backstage and meet Otis?" 
Are you kidding me? As security slid me past a host of AARP card-holders, pushing and shoving each other like teenagers at a Zendaya concert, I was instructed to wait on a couch in a narrow hallway by the changing rooms.  
Nicky may as well have been the backstage mayor, chopping it up with Duke and The Tops, the Temps, and every entourage character in between you see in VH1 documentaries. 
Then, as the hallway had mostly cleared, HE emerged.  
As I rose and extended my hand to Dr. Otis Williams there was only one thing I could say: 
"Thank you sir." 
"People speak highly of you," Dr. Otis said to me. "You can help make change. You're already doing it, even if you can't always see it." 
For the next ten minutes I just listened. Listened to a man who has been through and seen it all. Listened to a man whose hope has always been for unity, peace, and love. 
It was my greatest lesson in 2022. From a once in a lifetime teacher. 
Was this just my imagination?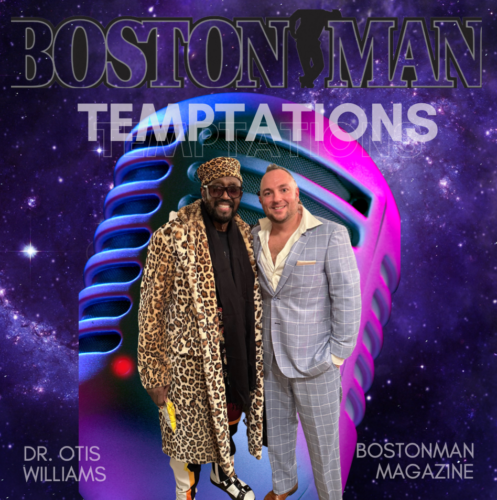 ***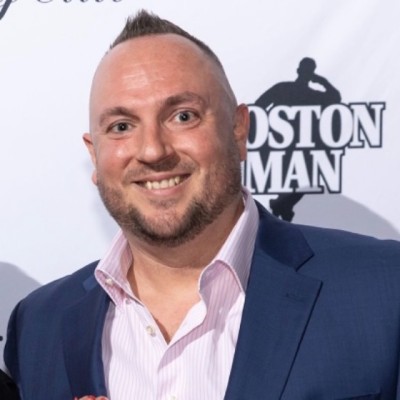 Matt Ribaudo is the Owner and Publisher of BostonMan Magazine. To reach Matt, please message him on Instagram or email at: matt@bostonmanmagazine.com