Recently, I was managing flights for travelers bound for Jordan from the United Arab Emirates (UAE). Less than 24 hours before they were to land, the Government of Jordan announced commercial international flights were suspended through July 14.
Well, that's just supah! Even for a travel agent, rebooking flights when there's a change in plans or a global health crisis can take Cirque du Soleil-level juggling.
Yet, I have a direct line to my close industry connections at airlines and hotels. But, what can you do when you get stuck without "friends at the airlines" in your phone contacts?
My first tip is to work with a travel agent who does. Your agent becomes your one call to handle any travel issues. In fact, a great travel agent is watching out for world events that could interrupt your plans and taking the initiative to redirect your flights ahead of time.
Beyond that, here are tips I suggest for safe travel in the time of COVID.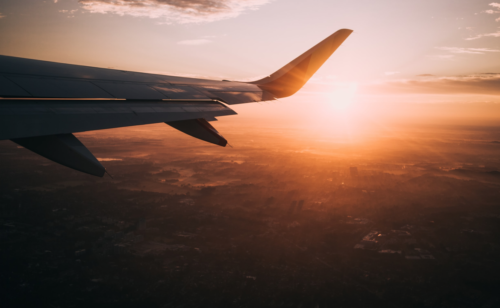 Google Local Newspapers for Your Travel Destination's Latest News
 I've found that mainstream, global websites do not report the most up-to-the-minute travel alerts and news. Googling at the local level is the best source for public safety requirements, precautions to take, how restaurants and local transportation hubs are operating, etc.
It wasn't through world news that I found out about Jordan suspending inbound international flights. It was reading a local online newspaper from a town in Jordan.
Download Hotel and Airline Apps
 Whichever airline and hotel you're using, download their apps on your phone. Turn on push notifications and make sure your contact information is up to date on the apps. This way, you'll receive any alerts in real time.
At minimum, make sure you sign up to receive text alerts from airline, hotel and any other service providers you have planned for your trip.
Know the Latest from the TSA
The Transportation Security Administration (TSA) updated security protocols due to coronavirus. New rules include:
Holding on to your boarding pass.
Keeping carryon food separate.
A 12-ounce container of hand sanitizer is allowed for carryon (all other carryon liquids remain capped at 3.4 ounces).
Keeping a 6' social distance.
Arriving early, allowing enough time for security.
For any new changes, check https://www.tsa.gov/before departure. Another helpful resource is an interactive map of travel regulations from the International Air Transport Association (IATA):
https://www.iatatravelcentre.com/international-travel-document-news/1580226297.htm
Ship bags ahead of time
Certainly, a luxury service, but now a safe one, as well. Shipping bags to your final destination can minimize exposure to the virus since you can avoid touching overhead bins and baggage claim areas. Your bags are picked up at your home or office, shipped ahead with tracking.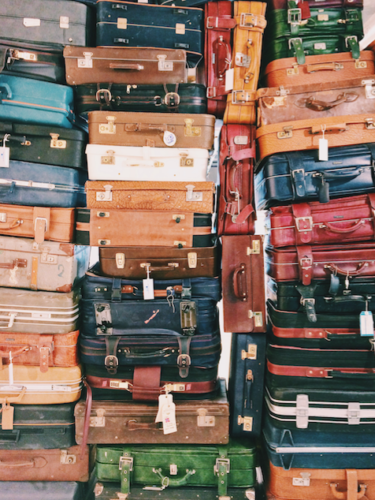 Reserve an Airport Greeter
Airport greeters, especially if you are traveling through unfamiliar, international airports, are extremely helpful and available for inbound and outbound flights. They meet you at the gate or outside of security with a clean mask and hand sanitizer, then guide you through the airport, helping avoid crowded areas. Greeters also can pick up checked baggage.
Be Choosy about Ground Transportation
All the big rental car companies are enforcing strict cleaning protocols. All are offering contactless or curbside pick-up for car rentals. Sticking with major brands helps ensure your safety.
If reserving private ground transportation, vet the company to make sure that all vehicles are disinfected between customers and that drivers are following recommended safety protocols.
Book Private Air Travel
Private travel eliminates the risk and hassle of crowded airports and flights all together. Options for private air travel include helicopters, air taxis, charter flights and private jets. Though private travel avoids crowds, it doesn't override government laws. For example, Jordan's airports are closed to all international flights, both private and commercial.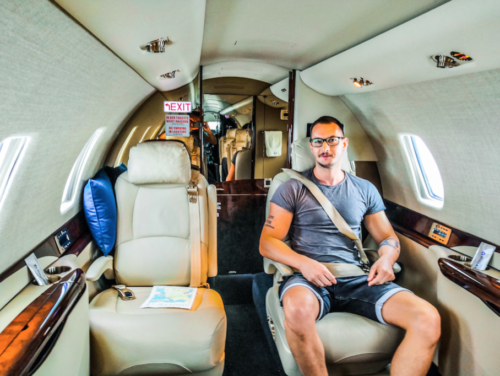 Reserve Big-Name Hotel Brands
Like rental car companies, hotels are following strict cleaning protocols and changing check-in procedures to minimize contact. Some hotel brands' safety protocols are impressive, such as air purifiers in guestrooms with HEPA filters; UV lights in public spaces which kill bacteria; glass/plexi partitions at check-in, restaurant host stand and bar to provide safe space to communicate with staff; and touchless technology for paying to name a few.
Book accommodations where safety and cleaning are next level.
Download Google Maps
Google Maps rolled out a new release that shows relevant alerts and information from local transit authorities. COVID-19 has changed public ground transportation around the world—reduced service overcrowded or closed stations, etc.
You can use Google Maps to plan accordingly and be prepared with required masks or arrive at a different (less crowded) time to maintain social distance. Public transit alerts are coming out for Argentina, Australia, Belgium, Brazil, Colombia, France, India, Mexico, Netherlands, Spain, Thailand, the United Kingdom and the US.
Also, being introduced in the app are restriction alerts from local, state and federal governments or their websites regarding international border crossings. Should you enter an area with restrictions, such as masks or closures, an alert will pop up on your screen. For now, checkpoint and restriction alerts are available for the U.S., Mexico and Canada.
If you require medical care or testing, the app sends alerts regarding eligibility and the medical facility's guidelines, letting you plan ahead and not be turned away. Medical facility alerts for are available in Indonesia, Israel, the Philippines, South Korea and U.S. COVID-19 testing center alerts are available in the U.S.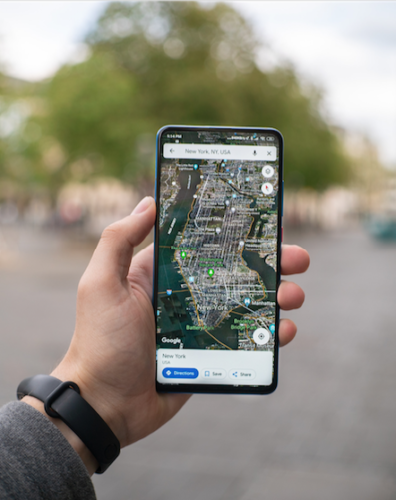 Buy the Travel Insurance
This has always been a smart choice, even more so now. Research providers and types, read the fine print.
Watch Airline Fees and Room Rates
Don't leave money on the table. Each airline has its own Covid-19 cancellation/rebooking policies. Each airline has its own rules on refunds and cancellation/rebooking fees, so don't assume refunds or no-change fees across the board.
Keep checking your hotel room rate after booking. Rates can decrease between the time you book accommodations and your check-in date. If the room rate drops, you can request a refund of the difference.
Safe Travels!
Travel during a global pandemic is difficult with restrictions, cancellations and closings. But, it's our current reality and for who knows how much longer. Especially now, it's reassuring to have a well-connected travel agent on your side who can handle any problems. However, if you don't, at least you have my expert tips for safe travels.
For more destination inspiration or travel tips, visit www.ciretravel.com or follow CIRE on Instagram @CIREtravel.
***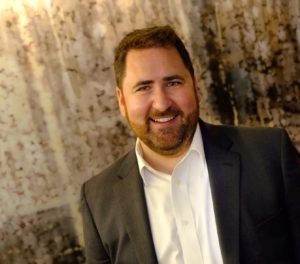 Eric Hrubant is a 20+ year travel industry veteran and owner and president of CIRE Travel, a corporate and leisure travel agency. Eric and his team of agents use their A-list connections to deliver an exceptional, concierge-like travel experience. CIRE has offices in Boston, New York City, Los Angeles, Washington DC and Kennebunkport, Maine and serves clients across the country and around the world.