Big Brothers Big Sisters of Eastern MA surges forward with new programs aimed at increasing male mentorship.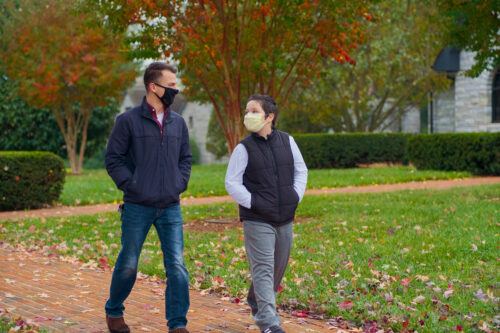 COVID changed pretty much everything, and volunteerism, unfortunately, wasn't spared.
Lockdowns, quarantines and other precautions and restrictions forced many community organizations to pivot, adapt and change their way of doing business to ensure that services were still delivered to the community.
Big Brothers Big Sisters of Eastern Massachusetts – the largest youth mentoring program in New England – weathered the worst of the pandemic by altering its model to allow adult volunteers (called "Bigs") to meet virtually with their "Littles."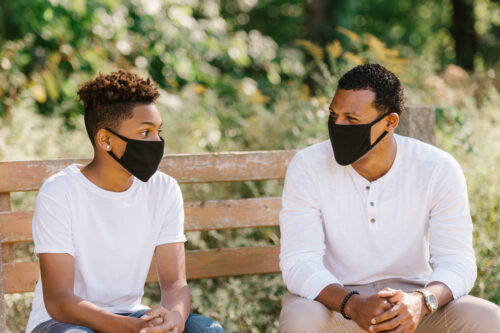 Throughout the pandemic, the agency has continued to support matches through fun and interactive virtual engagements. Learning, listening and affirmations continue between mentors and mentees in all of their programming from college campuses to community based, to Mentor2.0 (the online platform supporting high schoolers).
Mentors and mentees have gotten creative, doing virtual cooking and exercise classes online together, playing video games, watching movies, or talking it up about sports and culture.
"At the onset of the pandemic, everything shifted to virtual," explains Aka Denjongpa, Director of Strategic Community Partnerships for BBBSEM. "Now, it's more based on the comfortability of the Bigs, the Littles and the guardians."
Since March 2020, almost all of the 800 new matches have been made virtually and yet there remains a substantial waiting list of mentees to be matched in all of the programs… especially boys.
BBBSEM was founded in Massachusetts in 1949 to support fatherless young boys in Boston. That first year, the organization matched 10 boys with adult volunteers. Those were humble beginnings, but it was clear the agency was onto something special. By 2000, BBBSEM was serving 1,000 kids in Massachusetts annually. By the mid-2000s, that number was up to 2,000 and new offices opened in Attleboro, New Bedford, the Merrimack Valley and the Cape and Islands.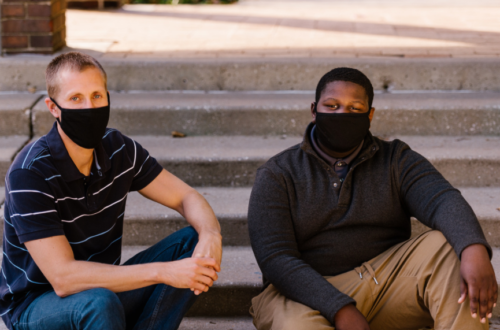 Today, BBBSEM serves 3,000 youth ages 7-12 annually and growing. But the push is on as more volunteers are needed – especially males.
"The need has never been greater. The kids are waiting. Our youth and communities are experiencing tremendous stressors as they navigate through a social justice awakening, a pandemic and other obstacles. As of today, we have 150 boys waiting," Denjongpa continues. "We know men want, maybe need, to have an impact and now is the perfect time to do that."
The reasons for lower volunteer rates among men are complex. Some perhaps don't feel comfortable with kids, while others have busy schedules and may be intimidated by the required year-long commitment. But Denjongpa says those who sign on almost unanimously report an incredibly rewarding experience, including many who maintain lifelong connections and friendships with their "littles" long after they've aged out of the program.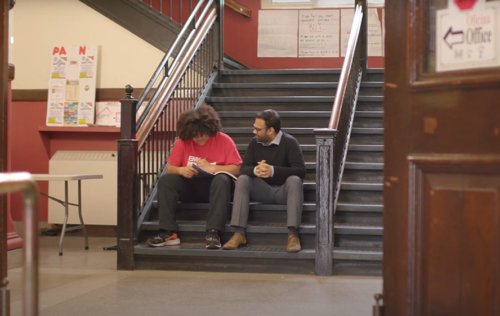 The backlog of boys who need mentors has only increased during the pandemic, prompting the agency to launch an aggressive recruitment campaign for male volunteers.
"Often the simplest interactions are the most meaningful," says Denjongpa. "Just going out for a walk or to the park can make a child's day. A lot of times, we hear the point that's most impactful is the ride in the car or the ride on the train, where you're having those conversations about each other's lives, and cultures, and careers."
The positive results for kids are stark. Surveys found that 76 percent said they learned right from wrong from their Big; 77 percent said they did better in school because of their Big; 55 percent said their experience made them more likely to enroll in college; 90 percent said their relationship helped them make better choices throughout childhood; 42 percent said it steered them away from drugs; and 27 percent said it helped them avoid underage drinking. Other research has shown the program decreases school skipping, improves confidence, and increases trust in adults.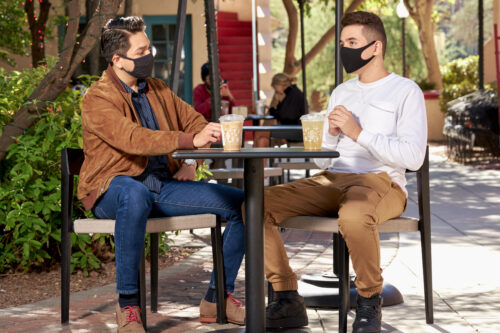 BBBSEM has expanded services to teenagers with the new Mentor 2.0 program, which pairs students to mentors in three Boston public high schools. Mentors follow a curriculum and help students get on a path to college or into career training.
Deepankar Malhan is one such mentor. He was matched in September 2019 with his mentee, now a senior at the Edward M. Kennedy School for Health Careers.
In the program, mentors engage weekly with BPS high school students via an online platform and meet in person once a month during the school year (or virtually during the pandemic).
Malhan, a Senior Software Engineer at Optum, has shared a lot about his career with his mentee, helped him to step outside his comfort zone and join new clubs at school. The two have worked together to look through colleges, prioritize them based on preference, and write college applications.
"The Mentor 2.0 Program has been an amazing opportunity to mentor someone through all aspects of their lives. The relationship I have with my mentee is incredibly fulfilling, and it has been a pleasure to see him grow from a sophomore to a senior in high school over the past two years," says Malhan. "I've assisted him in deciding his major for college by giving him perspective on my job as a Senior Software Engineer. It has been incredibly easy to mentor him virtually since the start of the pandemic."
Remote learning throughout the pandemic has only increased the need for quality mentors for younger kids as well as teenagers. In addition to the academic challenges posed by quarantines, remote classrooms and pandemic-related absenteeism, there has been a social cost as many students have found themselves unable to see friends and family and even more isolated without daily interactions at school.
Whether connecting virtually on Zoom or FaceTime or arranging socially-distanced outdoor meetings, the stability of mentorship has helped many kids in the program through some very difficult and even dark times over the past two years.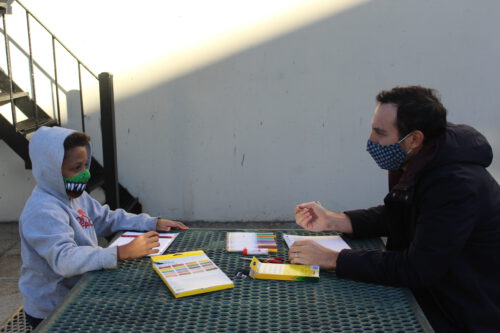 "Human connections have always been important but the pandemic has brought a lot of hardship to a lot of families, which can take away time and attention children need and deserve," Denjongpa says. "There's been record unemployment, job changes, some families have had health issues, some have lost family to COVID. Supporting a child, is supporting the whole family. The mentor is able to support the child in a way that maybe the parent or guardian is not able to fully, because of these very unusual circumstances that we've been under."
Mentors have gotten creative, doing virtual cooking and exercise classes, connecting online to play video games or watch movies or TV, to keep the connections going when in-person meetings haven't been possible.
Part of the overall creative process of BBBSEM has been to also branch out and form new partnerships and initiatives with exemplary community programs that speak to the type of male mentors that are needed. Among them, BostonMan Magazine and the Legacy Club Community, which consists of many professional men and women ideal to be role models for those in need.
"I'm super excited to offer our resources and support to an organization as special as BBSEM," BostonMan Publisher Matt Ribaudo says. "Children will always have my heart and anything I can do to help have a positive impact on their future, I will move mountains to make happen."
Driving an increase in male mentors will also be a big focus at the next BostonMan Legacy Club event which will be a collaboration between the magazine and BBSEM. The goal, says Ribaudo -who recently signed up as a male mentor himself- is to not only increase the awareness of the program but to encourage men to sign up and volunteer directly from the events.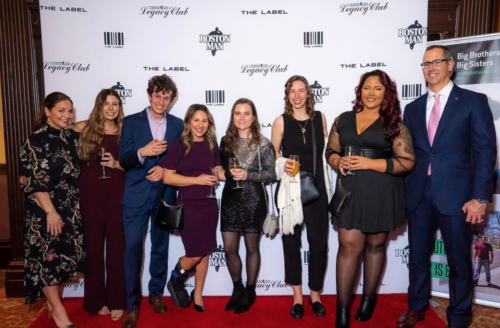 "These children could have endless possibilities," he points out. "Likewise, the possibilities are endless in the ways we can help."
The event, on February 23rd, will also be the official Winter 2022 release of BostonMan Magazine, which the print version of this piece will be featured in.
"We, men, have an opportunity. A challenge and a call to answer.," concludes Denjongpa "What you can do is simple. SIGN UP NOW. Don't wait. Don't hesitate. Become someone's champion and let's make Boston and its surrounding communities better than ever before."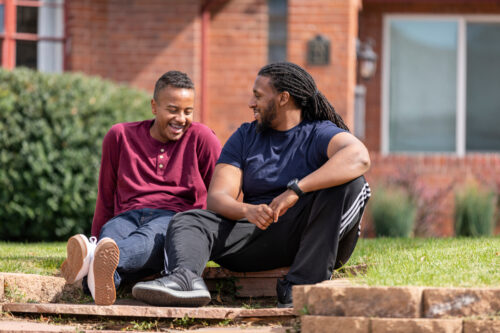 For more information about how to become a Big Brother or Big Sister, visit www.emassbigs.com.
If you are interested in sponsoring or being a part of the Big Brother Big Sisters/BostonMan Legacy Club private event on Feb 23, please email Matt Ribaudo at: matt@bostonmanmagazine.com
Images provided by Big Brothers Big Sisters Eastern Ma