Good Ole Winter in New England.. As they say, we are "in the thick of it."
Spending most of my life as a Miami resident, this is definitely not my favorite time of year here. The weather is absolutely freezing! Yes, there are some highs like a white Christmas, ice-skating and fun fireside gatherings. But, I feel compelled to mention the unpleasant side effects: the dry, itchy, dull skin that plagues most of us.
Fortunately, this is the PERFECT time of year to benefit from laser treatments and super hydrating skincare. If you are looking for a real-life filter for your face, keep reading… I've got you covered!
One of the best treatments in the winter months (as photosensitivity is not an issue) is laser resurfacing. It can be difficult to know which laser treatment is right for you with so many options on the market today. That's why we decided to keep it simple and offer the Gold Standard -The Queen Bee, if you will, of laser devices..
The Tetra CO2! This laser does it ALL! And, she has just made her appearance at Nurse Fiona Med Spa!!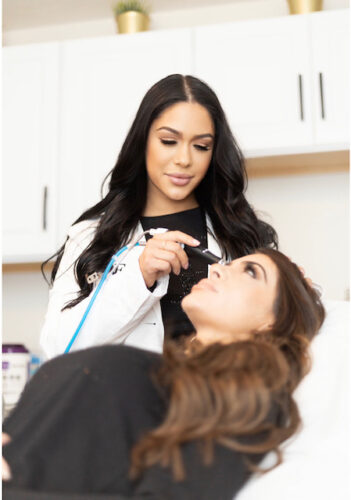 The Tetra Co2 is one of the most advanced laser technologies available and the only Co2 with CoolPeel. What does that mean for you? Unlike a lot of lasers on the market, when using the Tetra CO2 your provider can easily select the precise density, power, and pulse duration needed to tailor your treatment.
The Tetra Co2 will help improve a multitude of skin concerns such as brown spots, fine lines, pigmentation issues, scars, acne scars, sunspots, and wrinkles. I told you this laser does it all!
Traditionally, one of the biggest downsides of laser resurfacing is a lengthy recovery. With today's fast-paced lifestyles most patients are seeking results without an extended period of downtime. The Tetra CO2 laser has the ability to do just that. This device is very sophisticated.
Depending on the patient's preference, our estheticians or nurses can treat aggressively or non-aggressively. A patient who is looking for a non-aggressive treatment with minimal downtime can opt for the CoolPeel with one of our estheticians, whereas a patient looking for a one-week ablation of wrinkles could treat with the DEKA CO2 laser administered by one of our Nurses.
The results are unlike any other device I have seen on the market.
In addition to the Tetra CO2, we are excited to welcome the Subnovii Plasma Pen to our arsenal of beauty devices. The Subnovii is the most advanced plasma technology that delivers low-frequency energy to rejuvenate the skin. This energy output allows for extremely precise application and reduced healing time. This technology is used specifically to target the delicate areas around the eyes, mouth, and dreaded "tech neck" lines.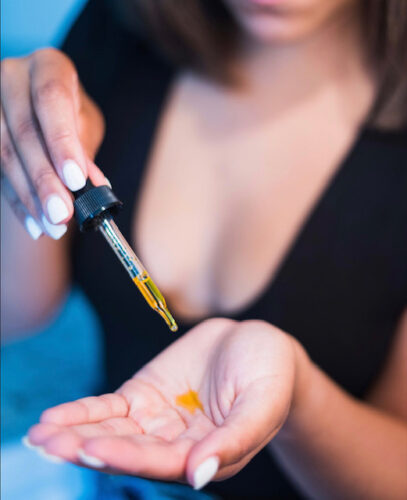 Looking to reverse the visible effects of one of the greatest causes of premature aging? The Venus Versa skin rejuvenation is a powerful, virtually pain-free Intense Pulsed Light that reverses the effects of the sun. Ultraviolet (UV) rays are responsible for the noticeable brown spots on your face, hands, and chest. Venus Versa provides the kind of rejuvenation that will give you a clearer, brighter, and more radiant complexion while reducing pore size, diminishing fine lines, and giving skin an overall smoother tone.
Ready for a stubble-free life? Want to be as smooth as a dolphin? Another great laser option this time of year is laser hair removal.  After experiencing the pitfalls of shaving, the redness, irritation, speedy re-growth, and ingrown hairs it might be time to rid yourself of shaving or painful waxing forever. I see both men and women come into our medspa removing hair from virtually any and every area on the body. The Cutera hair removal treatments have changed the game with innovative technology and a cool-tipped laser that will make the process quick and comfortable.
Finally, our Laser Genesis procedure is a no-downtime treatment, designed to polish and perfect superficial skin revitalization concerns. This treatment helps promote collagen growth and cell turnover. Laser Genesis is excellent in fading scars, redness, broken blood vessels, and can improve the look of Rosacea.
***
Time to switch gears, while laser services are important, your winter skincare routine is also important. There are certain products we recommend during the winter months to keep skin healthy while it battles the cold temperatures.
I can't stress enough the importance of using an SPF even in the winter. Did you know that UVA rays are present at the same strength from dusk till dawn all year round? UVA rays can penetrate clouds, and snow reflects up to 80% of the sun's UV light.  So, we implore you- don't nix the SPF in the winter months and make them a staple of your winter skincare routine. Our NF Skincare The Defensive Line Cremes, have tinted BB Crème, Anti-Aging, and Oil-Free options, all with an SPF of 44 or higher to keep your skin safe.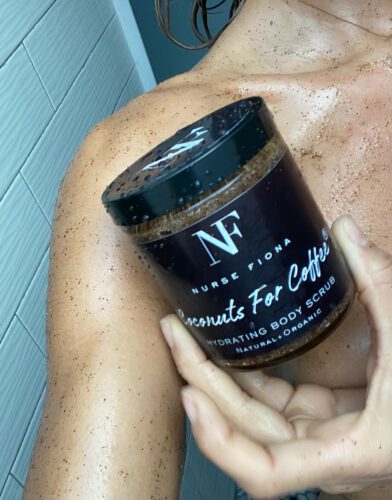 A few other key hydrating options to add to your winter repertoire is a body exfoliant, and we have one that smells SO yummy you'll want to eat it! Our Coconuts for Coffee Hydrating Body Scrub is an organic exfoliant that will slough away that dry, dead winter skin while improving circulation. We recommend pairing our scrub with our Keep Calm & Glow On Youth Preserving Body Oil, or our What's My Age Again? Deep Hydration Anti-Aging Hand and Body Butter for hydration and baby soft skin.
As for that lovely face, we are all about HYDRATION! Drop the soap, literally! The use of soap and hot water can be harsh on your face. We recommend a gentle and hydrating face wash like our Keep Calm & Glow On Hydrating Anti-Aging Cleanser, a super hydrating cream for your delicate under-eye area like our Keep Calm & Glow On Anti-Aging Peptide Crème, followed by our luxurious C The Effect Vitamin C Face Butter that will help to revitalize, brighten and hydrate dull skin.
As you can see, no matter what your skincare concern is, we have an option to help you achieve that sought-after flawless complexion. With many choices here at Nurse Fiona Medspa, we are happy to book a consultation to help our patients navigate skincare and medical treatments. We are here to assist you in achieving your skincare goals! I look forward to seeing you in the medspa or at the next BostonMan Magazine Legacy event!
All images courtesy of Nurse Fiona
***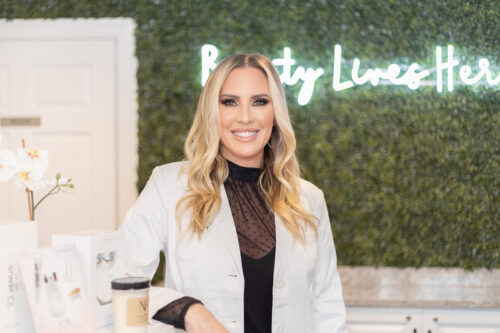 Nurse Fiona is a highly respected and nationally Board Certified Nurse in the Boston area specializing in anti-aging aesthetics. She was one of the first Aesthetic Nurses in Massachusetts to be C.A.N.S certified and has had extensive training by world renowned injectors. Her understanding of what makes a face youthful, proportional and natural allows her to deliver uniquely crafted, unflawed results. Her ever-evolving knowledge of the latest innovations in beauty, combined with her personable demeanor make her a leader in the industry.