We've heard the medical terms, many of which the average person has trouble pronouncing. Asymptomatic cardiac conditions. Hypertrophic Cardiomyopathy (HCM). Arrhythmogenic Ventricular Dysplasia. Arryhthmogenic Right Ventricular Cardiomyopathy. Sudden Arrhythmic Death Syndrome.
And the frightening statistics that are often attached to them: In the United States alone, a young competitive athlete dies suddenly every three days from SCD. 67% of these athletes are either football or basketball players. One out of 200 adolescents will harbor a potential lethal undiagnosed cardiac condition.
Growing up, basketball was my life. I played, watched, or read about the game with any free time my adolescence permitted. The skill, joy and passion displayed on a basketball court was pure magic to me.
An image from my youth that will always be embedded in my mind –and scarring those feelings of joy- is the sudden collapse of Loyola Marymount star Hank Gathers, not once but twice, with the second time disturbingly claiming his life.
A couple years prior basketball legend "Pistol" Pete Maravich (NCAA career scoring leader at 44.2 ppg) -only eight years removed from shooting 67% on 3-pointers in the final two seasons of his NBA career- collapsed and died in a pickup game.
And hitting closest to home for me: the image of Boston Celtics captain and all star Reggie Lewis, stumbling and collapsing during the opening round of the NBA Playoffs (then preposterously being cleared to later re-enter the game). Lewis, who grew up in Baltimore not all that far from where I lived as a young boy, was part of the Dunbar HS team that is still widely regarded as the greatest schoolboy team ever assembled -with four players going on to play in the NBA. In July 1993, Lewis again collapsed, this time during a summer workout, tragically passing.
In each case these pre-mature deaths were described as "heart conditions" that were "under detected" or not detected at all, therefore never getting proper diagnosis or treatment.
I had heard the terms, read the statistics, and had seen the tragedies; but until recently -when I met Dr. Jack Cadigan and his son Jack IV- I didn't understand what any of it meant or what could be done as prevention.
***
Sudden cardiac death is the number one medical killer of young athletes. In most cases, the first symptom is cardiac arrest itself.
Gathers, before he collapsed and died, was playing the best basketball of his career and told ESPN prior to his final game he was "stronger than ever." His final basket was a monstrous alley-oop dunk which literally shook the entire arena.
Maravich, moments before collapsing, told friends he "felt great" out on the court and could still play at a high level.
And Lewis, in that '93 playoffs game, started shooting 4-of-5 from the floor, scoring ten of the Celtics first sixteen points, before collapsing.
With each case, each athlete appeared to physically be in fantastic shape with no indications that tragedy was mere moments away.
***
Jack's Story
Like me, Jack Cadigan IV grew up with a basketball in his hand. In fact, being a southpaw (also like me), that hand was his left.
(On a freezing February winter evening at Boston's new Del Friscos in the Back Bay, Jack and I would recently compare stories over dinner on how we similarly would dribble with our right hand and then cross to and shoot with our left leaving unsuspecting defenders –who had been drilled by their coaches to "force him left"- hapless over what had just happened to them.)
In 2012, during Jack's freshman season at Thayer Academy in Braintree his father Dr. Jack Cadigan, a cardiologist, mistakenly showed up at the home gym for a game when the younger Jack's team was on the road.
In the crowd at the JV contest (the actual game on the Thayer campus that evening),he found old friend Steve Bresnahan, who had been doing some volunteer work in Haiti. With Bresnahan was Dr. Jean Kenes Eloy, who was director of the Saint Rock medical clinic, at a mountain village outside of Port-au-Prince.
Conversations among the three led to an invitation to head down to Haiti and that summer the Cadigans (along with Jack IV's sister Andrea) packed their bags and joined Bresnahan and Dr. Kenes Eloy on the volunteer mission.
When they arrived the living conditions the Cadigans encountered for the locals were deplorable. Economic and political turmoil had been taking its toll on the country for a while, but the devastation from the 2010 earthquake had totally destroyed significant areas in the Port au Prince area. The recovery process had been slow.
There was no running water or electricity and much of the villages had yet to be rebuilt. But that didn't deter the Cadigans from getting to work.
Dr. Cadigan found an old EKG machine, used for recording the electrical activity of the heart over a period of time using electrodes placed over the skin (basically a device to make sure your ticker is clicking on all cylinders), and hooked it up to a gas powered generator to see if the thing still worked. It did.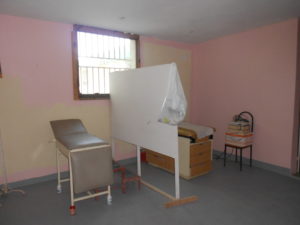 To demonstrate what a young healthy heart should look like, Dr. Cadigan used his son Jack as a test subject for the locals. What happened next, nobody was prepared for.
The strip came back from the machine showing a significant heart abnormality. Dr. Cadigan was shocked and devastated. How could an ultra-fit, athletic and healthy 16-year old boy with no signs of any defects come back with a read like this?
With a week left on their Haiti trip, the elder Jack decided to keep the test results to himself until returning home.
That October (2012), Jack underwent an eight-hour open-heart surgery at Massachusetts General Hospital by cardiac surgeon Thomas MacGillivray.
It wasn't an easy surgery. Complications left Jack in pretty rough shape in the immediate aftermath. When Dr. Cadigan came in to see his son upon regaining consciousness, the younger Jack -to show his family he was okay- emulated the hospital scene from The Godfather, one of the families all-time favorite movies.
At that point, even though the recovery was going to have its challenges, the family knew Jack was going to be alright.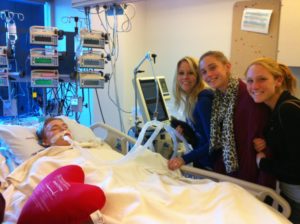 ***
Goals of that recovery for Jack included resuming his basketball career. Jack was laser focused and determined to get back on the court.
And he had a nearby inspiration to help drive him. Earlier that year, Boston Celtics scoring leader Jeff Green had an aortic root aneurysm on his heart discovered from EKG testing during a routine physical with the team. Green had open heart surgery and missed the entire 2011-12 campaign, but had recently returned to the Celts for the 2012-13 season. In the almost twenty years since Reggie Lewis fatefully collapsed the NBA –and Celtics organization particularly- had drastically enhanced team physicals and cardiac testing standards for its players.
The blueprint for a return had been set. And for Jack it was right in his backyard. He met with Green over dinner and the Celtics honored him as on their "Heroes Among Us."
By February he began light shoot-arounds which gradually moved on to contact drills and then full court scrimmages. After missing his sophomore year on the court, Jack –having now transferred to Medfield High- was ready to return to action. For the next two seasons he performed very admirably as a starter and was one of the Warriors best players, culminating with Sports Illustrated naming Jack its HS Athlete of the Month in January 2015. The comeback had come full circle.
But the mission was far from complete.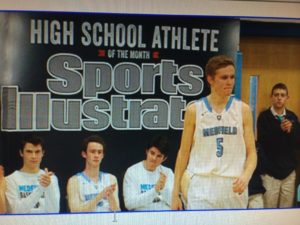 ***
Lourdina Chery was an orphan who, following the earthquake in Haiti, survived the aftermath of being trapped under the destruction of her school.
Lourdina was tested on the same EKG machine Dr. Cadigan had found and used to test his son back in the summer of 2012 and it was discovered that she had a rheumatic heart disease and would also need open heart surgery. This type of procedure was unavailable in Haiti.
Jack IV told his father they had to somehow help Lourdina. The Cadigans asked Dr. MacGillivray, the same surgeon who saved Jack's life, if he would operate on Lourdina if they could miraculously get her to the US and he gave it his blessing.
Following months of setbacks and red tape procedures, Lourdina Chery -with the help of many people involved- was finally cleared to come to the United States and in April 2013, with Jack Cadigan by her side, had the open heart surgery that would save her life.
The power of ECG screening and how it saves lives was in full effect.
***
Sudden Cardiac Arrest, although most common in young athletes, has no boundaries on who it touches.
Studies reveal that up to 1% of all youth could be at risk of some sort of cardiac condition. To put in perspective, if your school has an enrollment of 1,000 students 4-5 of your classmates and friends could be walking with a time bomb inside of them that potentially could go off at any moment. An alarming number.
Dr. Jack Cadigan is the Medical Director and Jack Cadigan IV sits on the Board of Directors for the Boston ECG Project, whose mission is to make ECG screening affordable for ALL youth and adolescents.
ECG testing is, quite simply, the most efficient way of identifying adolescents and young adults with undiagnosed cardiac conditions. The ECG is 9x more likely to identify a potential lethal undiagnosed cardiac condition than the usual history and physical.
***
One Shining Moment
On Wednesday March 20, the tip-off  for the inaugural fundraiser for the Boston ECG Project Charitable Foundation, will be held at Novara Restaurant in Milton, MA from 6-10pm.
Please come join the Boston ECG Project for this premiere event, benefiting the Boston ECG Project Charitable Foundation. BostonMan Magazine will most certainly be there!
A nonprofit organization, the Boston ECG Project is committed to support the identification of asymptomatic cardiac conditions in youth, as well as to prevent sudden cardiac death (SCD), via a screening electrocardiogram (ECG) similar to the one that saved Jack and Lourdina.
The goals as an organization are to advance research and education related to the importance of routine, pediatric ECG screening and to subsidize children to be screened for the study. There will be opportunities to bid on auction items and participate in raffles while watching the pay-in round of the NCAA tournament with your friends and colleagues. Light appetizers will be served, along with a cash bar.
All tickets purchased will be entered into a door prize raffle to win a round of golf for three (carts included) at Wollaston Country Club in Milton. You do not need to attend to win the raffle, however, those who are able to attend will be entered twice in the raffle. There will be a raffle table to sign in at to claim the extra ticket.
Let's channel the electricity of the game, and our hearts, for this most important cause! Each donation will fund the mission and help sponsor a child for screening.
And on a personal level: Thank you to the entire Caidgan Family for helping to educate me on cardiac conditions and the pro-active steps necessary to help end these haunting pre-mature deaths. You have helped me cope with this void in my own heart that has lasted almost thirty years.
***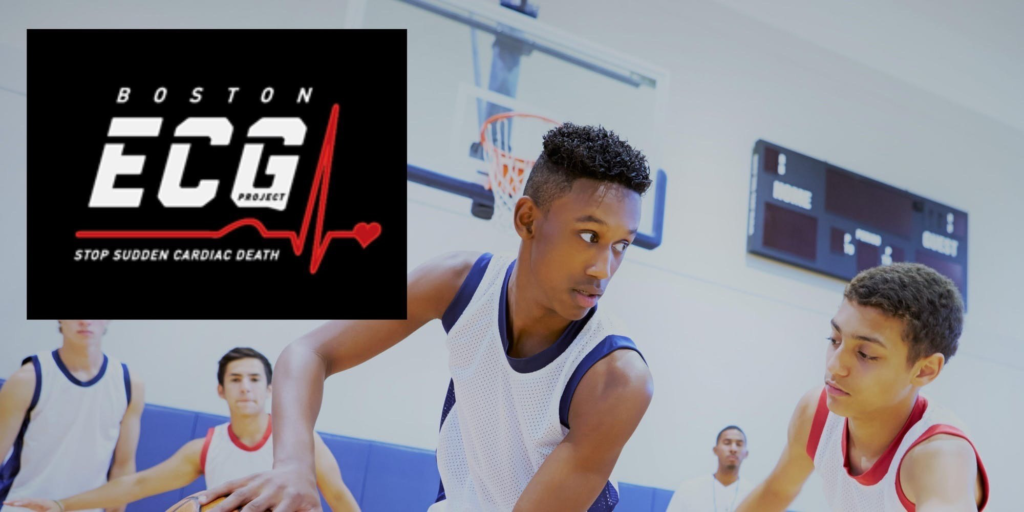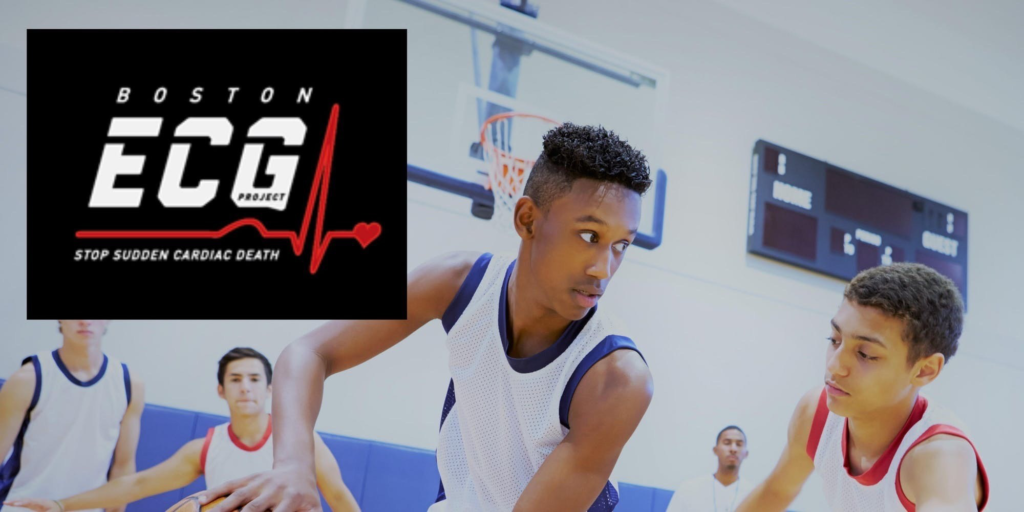 The Boston ECG Project Charitable Foundation is a tax exempt public charity; your donation is tax deductible to the extent permitted by law. Tax # 82-4673604