By winning three OSCARS, including Best Picture, the Gloucester based film offers a 'homegrown feel' from local actors that is heard throughout Boston and beyond.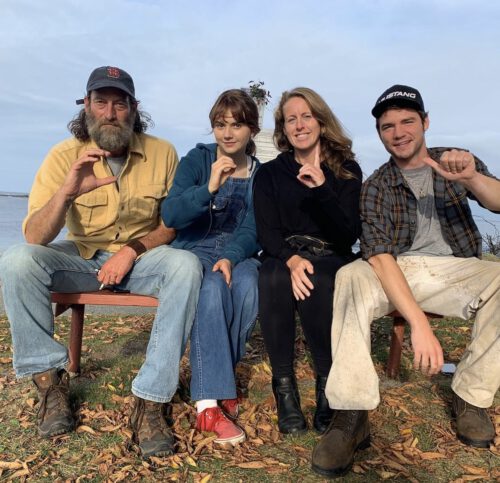 When BostonMan Magazine publisher Matt Ribaudo approached me about writing a feature on "CODA," I was woefully oblivious.
"What's 'CODA'?" I asked him.
"It's the movie that just won Best Picture at the Oscars," Matt said. "It's all over the news."
Honestly, I was also clueless about the 2022 Academy Awards. I had only seen a YouTube video forwarded to me by my stepdaughter of Will Smith slapping comedian Chris Rock.
Matt then explained the assignment, elucidating that the movie was filmed largely in Gloucester. He then told me that the director Sian Heder was from Cambridge, and many of the cast were local actors.
Additionally, three of the lead actors were members of the deaf community, and Troy Kotsur was awarded Best Supporting Actor, the second deaf actor to earn an Academy Award, along with his "CODA" co-star Marlee Matlin, who won Best Supporting Actress for her role in "Children of a Lesser God" in 1986.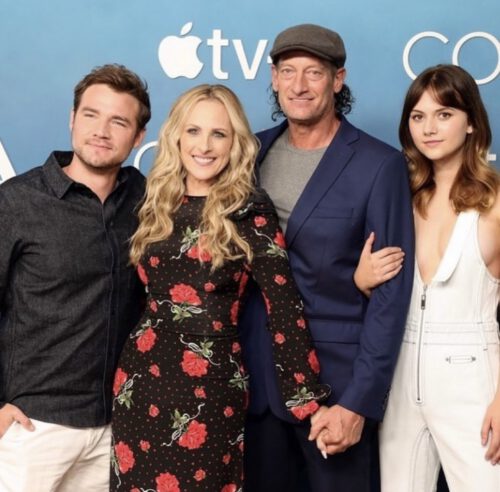 Assignment accepted, I drove to a theater in Epping, N.H.—a Rhode Island-native, I now live in Manchester, N.H.—and watched a "CODA" (an acronym for "Child of Deaf Adults") at a matinee in the near-empty theater.
Thank God it was only me, two teenage girls and a group of older women that afternoon because by the end of Act III, it got extremely dusty in the room.
Full disclosure: As this correspondent walked into the parking lot, he was discernibly misty-eyed.
And that's part of the magic of "CODA."
It almost seems as if Heder—who also adapted the screenplay based on a 2014 French film titled "La Famille Belier" and won the Academy Award for Best Writing (Adapted Screenplay)—takes every coming-of-age trope the audience knows and throws them back in our faces.
Certainly another part of its appeal was casting actors from the deaf community— Kotsur, Matlin and Daniel Durant—in the lead roles of the deaf characters while utilizing Gloucester as not only a setting but as another character, creating a vivid local flavor.
"It felt real," said Boston-based actor and comedian Tony Viveiros, who performs under Tony V. "Every little detail felt authentic. You never feel like you're watching a movie. It feels like you're eavesdropping on people's lives."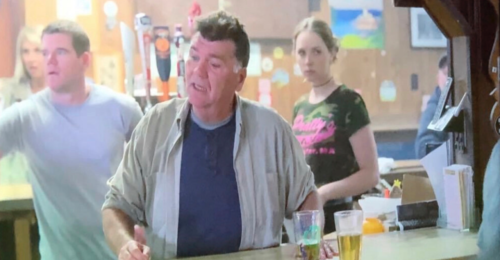 The film focuses on the working-class Rossi family of four Gloucester fishermen, where the father Frank (Kotsur), the mother Jackie (Matlin) and oldest son Leo (Durant) are deaf. Yet their daughter and the movie's protagonist, Ruby—played brilliantly by Emilia Jones—is hearing and serves as an ad-hoc translator for the family with the other denizens of the Gloucester fishing docks.
Ruby, however, is conflicted by working for the family's fishing business, where her role as the only hearing person on the fishing boat becomes essential to the survival of the family's business, and wanting to pursue a career as a singer—irony abounds—after joining the school choir, ostensibly to be closer to Miles (Ferdia Walsh-Peelo), her dreamy love interest.
While in the choir, Ruby's talent catches the attention of a well-meaning teacher, Bernado Villalobos (Eugenio Derbex), and under his tutelage, Ruby earns the opportunity to audition at the prestigious Berklee School of Music in Boston, yet she doesn't want to leave and disappoint her close-knit family.
As mentioned, we're familiar with these coming-of-age archetypes. It's been done many times before in films ranging from "Rebel without a Cause" to "Stand By Me," director Rob Reiner's adaptation of Stephen King's novella "The Body."
The teenage protagonist, on the precipice of adulthood, struggles with the existential need to spread their proverbial wings. There's the boy/girl love interest and something holding our protagonist back from actualization.
From the first act of the film, the intuitive viewer knows how it will end.
But Heder, who growing up spent many summer vacations in Gloucester with her family, manages to tap-dance around the clichés and present audiences with a film that's a deeply gripping, feel-good piece.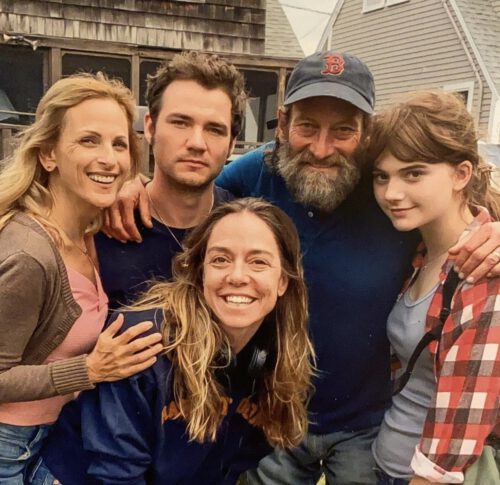 "Working with Sian [Heder] was an absolute pleasure," said Angela Peri, the owner and founder of Boston and Rhode Island Casting, Inc., who worked with Seder finding local actors for the film. "She saw what my vision for the film was from beginning and was completely open to all ideas. Her drive and ability to put this film together was remarkable."
Erica McDermott, the Boston actor who played Angela, the wife of a fisherman selling their catches to the community, also found Seder's style unique and refreshing. "[Heder] was a different kind of director. She allowed us to be part of the planning in our scenes, which was really great," said McDermott.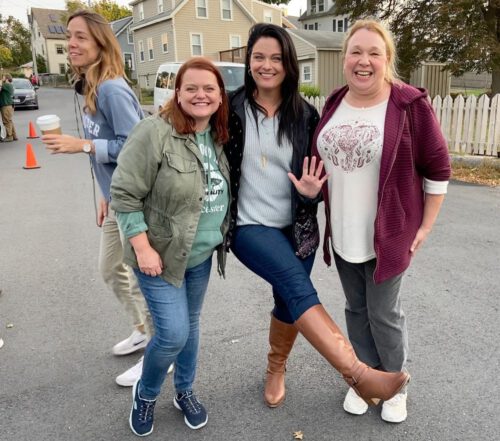 "I was a fan of Sian from her film Tallulah before my audition," added Melissa McMeekin, an actor from nearby Rockport who played Barb, another of the fisherman's wives. "It was really exciting for the film nerd in me to get to work with her. She has such a great, laid back, directing style and the energy on the set was always positive and happy."
With a modest budget of $10 million, even those who were on set had little inkling that something Oscar-exceptional was percolating.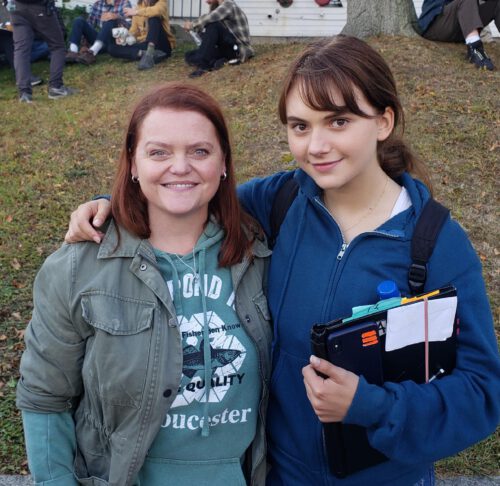 "Nobody had any clue that this would turn out to be what it would be," said John Fiore, another Boston actor who portrayed Tony Salgado, an icy businessman purchasing the catches from the local fisherman on the Gloucester docks. "But it feels good to be a part of it. It's like being on the [New England] Patriots. You're part of a championship team. It feels good to be a part of it."
Peri compares the movie to the children's book "The Little Engine that Could." "It just kept going and going, and didn't stop until it was at the top," she said. "So many people believed in this film and saw the vision all the way through."
Not everyone, however, was surprised by the film's immense success.
"CODA," which was officially released in August 2021, premiered virtually at The Sundance Film Festival that year. At this time, 24-year-old actress and Melrose-native Kayla Caulfield, whose vocal talents are showcased alongside Jones, said her mother had a premonition. "When it started winning awards at The Sundance, my mother knew something was going to happen," she said.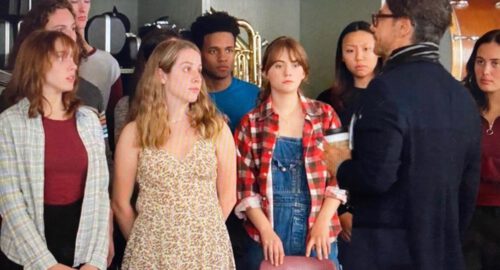 And as they say—and here comes my own cliché—mother knows best. The film ended up taking home four awards at The Sundance that year.
The Apple TV Plus streaming service, who produced "CODA" and acquired the film for a record $25 million for distribution, recently made motion picture history by becoming the first film produced by a streaming service to win an Oscar for Best Motion Picture.
And "CODA" may have benefited a bit from a confluence of cosmic forces.
The global pandemic closed numerous theaters worldwide, and movie-goers were consuming new releases on streaming services from the comfort their own living rooms instead.
"The pandemic put Hollywood in decline, which was good for this movie," said Fiore, who many know from his role as Gigi Cestone on "The Sopranos." "The timing was perfect for this movie, in this day-and-age."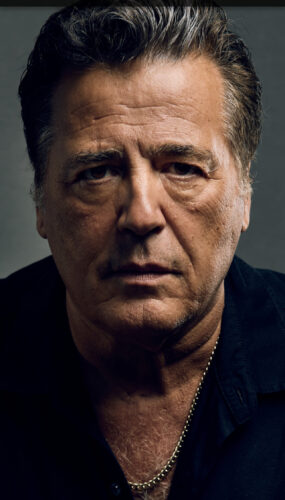 "CODA" actor and Stoughton-native Anne Reardon agreed. "It's such a feel-good film. It was perfect timing," she said.
Then, at the Oscar ceremony at March, "CODA" received The Best Picture Award, really catapulting it into a mass audience.
While some believe that Will Smith's display of toxic masculinity may have stolen some of "CODA"'s shine at the Oscar ceremonies, the local actors in the film don't necessarily believe this to be the case.
"I don't think this would be in any better condition if that bullshit didn't happen," Fiore said.
While Peri doesn't disagree, she believes Smith's "shameful" behavior should be admonished. "What he did at the Oscars was absolutely disgusting, taking that moment away from so many beautiful and hard-working people who have dedicated a lifetime to get where they are," she said. "It obviously doesn't, at all, diminish from any of the achievements, but what he did was horrible."
Regardless of the fallen-Fresh Prince's antics, "CODA" now joins a venerable list of pre-pandemic films set in Massachusetts that procured Academy Awards.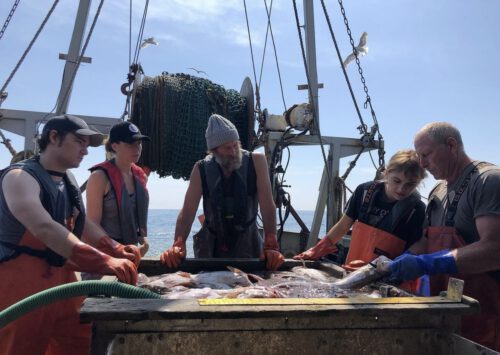 "Good Will Hunting" (1998) won the Oscar for Best Supporting Actor (Robin Williams) and Best Original Screenplay (Ben Affleck and Matt Damon); "Mystic River" (2004) won Best Actor (Sean Penn) and Best Supporting Actor (Tim Robbins); and "The Departed" (2007) won just about everything at the ceremony, including Best Picture.
Now "CODA" has perhaps secured its place as the most authentic regional film since "Good Will Hunting." Of course, Seder's local roots helped, as did Affleck and Damon's.
While casting actors who didn't have to try to create the elusive New England-accent—something that offends the ears of most of us locals—is helpful and credited to Peri's incisive eye, she was also quick to point out that there is "no such thing as a universal Boston-role."
"We have over 100,000 actors in our database, and we take pride in casting the right talent for the right role. Each character, each personality needs to be properly placed to reach the effectiveness of that role," said Peri.
And her clients appreciate her gift for matching actors with the "right roles."
"Angela Peri knows your strengths and where you fit," Tony V. said. "That's what being on a location means. It gets us on the radar. It's good that they know who we are."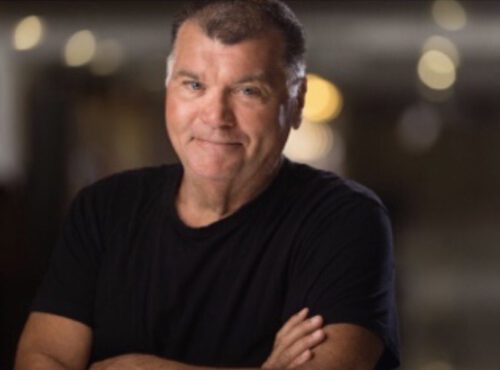 Reardon said she appreciates being an actress in the Boston-region. "It's not Los Angeles, and it's not New York," she said. "I'm so grateful to live here and work here. I'm just grateful for a part. There are no small roles, just small actors."
So while the film continues to collect accolades and buzz, the cast members from Boston's backyard hope to use its momentum moving forward.
"It doesn't hurt on your resume," said Tony V, who will be opening for Bill Burr at Fenway Park on Aug. 21. "It makes the needle move for you to be seen."
Caulfield, who has been jettisoning back and forth from Los Angeles, said she's been busy doing interviews and auditioning for roles, adding that she will be filming in Rhode Island soon. "I hope 'CODA' will continue to give us a little bit of a push," she said.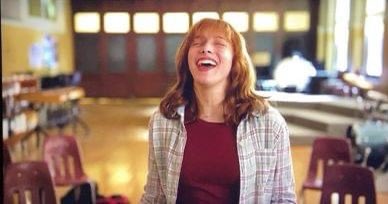 McDermott said that her auditions have been "at a different level" since "CODA" cleaned up at the Oscars.
And McMeekin said that no matter what comes next she "was truly honored and humbled to have been even the smallest part of 'CODA.'"
Fiore, meanwhile, has been busy co-writing a pilot for a series that is now in pre-production while fondly recalling his time on the set of the award-winning film. "Everyone was essential in this whole thing," Fiore said. "It's been a thrill."
All the while "CODA" continues to thrill audiences both at home and in the theaters.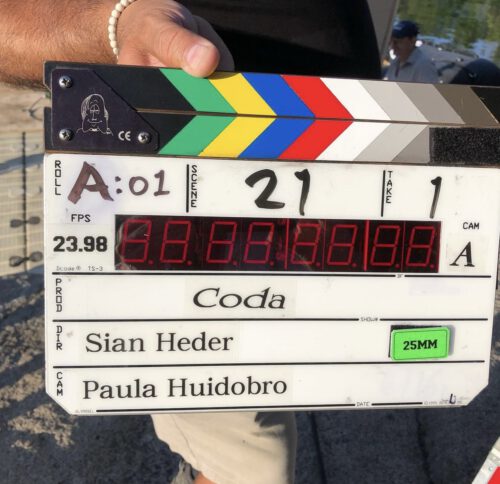 After leaving the theater in Epping, N.H. that day, on the drive home I kept wondering why "CODA" hit me so hard in that special place in our hearts that people—almost as a necessity—keep guarded.
I guess the answer is fairly simple: The film speaks to something essentially human, to our capacity to love and dream and, sometimes, get caught between those two things.
And you don't need to hear sound to understand it.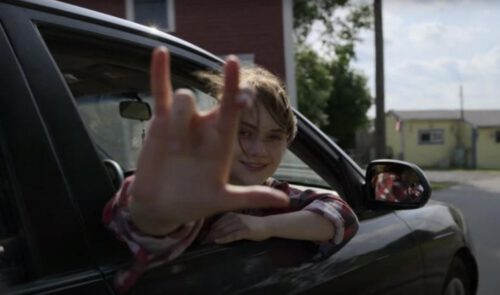 CODA is available for viewing in select theatres nationwide as well as on Apple+. To find a theatre convenient for you, please go to www.coda.film and check local listings.