With 11 titles as a Boston Celtic Bill Russell is the most decorated winner in team sports history. It is his contributions and paths paved off the court, however, that cement his legacy as 'The Ultimate Champion', and more importantly 'The Ultimate Ripple of Hope'.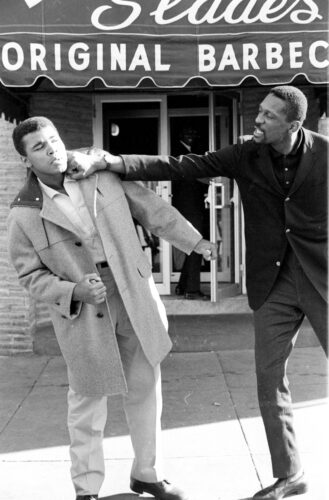 I FORCED my neighbor, Dan Ahern, to tell me his story twice because it was that incredible – a personal tale from a child's perspective recalling a night that foreshadowed the most successful era in NBA history.
The year was 1956. As a young Celtics fan living in Connecticut, Dan was thrilled when the C's played a pair of games in New Haven that season. He was beyond thrilled when the head coach extended an invitation to spend a night on the bench as an honorary ball boy. This was long before the days of security as we know it in 2022, so when Dan was a guest of Red Auerbach, he could go wherever Red went – the locker room, the bench, the team huddle, you name it. No credential necessary.
Dan fetched towels and delivered water to the players as they battled the Philadelphia Warriors. He soaked in every instruction, every curse, every moan and groan from Red as time ticked off the clock of a Celtics loss. In the waning moments, Auerbach turned to Dan and said, "It's ok. I'm going to do everything I can to get the kid out of San Francisco in the draft. We're gonna be all right."
The prospect of the Celtics landing "the kid out of San Francisco" was close to preposterous. Boston's record wasn't terrible. In fact, the C's finished second in the Eastern Division before losing to Syracuse in the first round of the 1956 playoffs.
It would take some magic to land Bill Russell.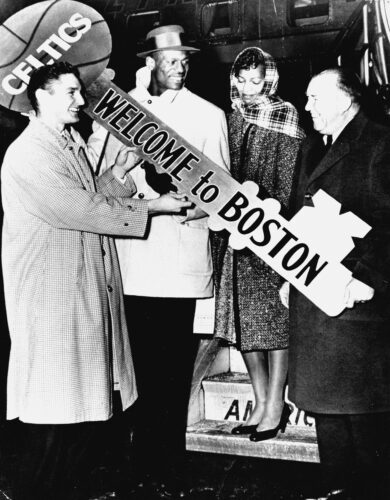 Somehow, Red pulled the rabbit out of the hat. In what's considered by many to be the most fruitful draft night in sports history, Auerbach not only negotiated a deal to acquire Russell from the St. Louis Hawks, he also landed future Hall-Of-Famers Tom Heinsohn and K.C. Jones.  It was a jackpot of epic proportions.
Over the next 13 years, Russell, who grew up in Oakland and led the University of San Francisco to two NCAA Championships, would become the most decorated athlete in Boston history, winning an Olympic gold medal and 11 NBA Championships. His achievements on the court, and the sideline as professional sport's first black coach, cemented two separate enshrinements into the Naismith Basketball Hall of Fame.
The numbers may have secured Russell's "greatness" in popular culture, but they did not define his lasting legacy.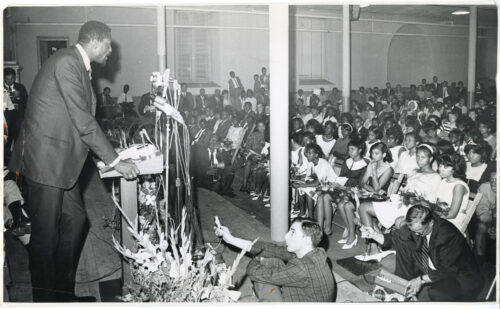 A MAN of honor, courage and fortitude, Russell will forever be remembered and recalled as a pioneering hero, a trailblazer who overcame paralyzing racism to set a standard of excellence while maintaining decorum, class and dignity.
Upon his death on July 31, the remarks of civil rights leaders and historians stood out.
Bernice King, the daughter of Martin Luther King, Jr, wrote that Russell, "transcended sports in influencing our national and global landscape."
Russell marched with MLK in 1963 and was among the throng of people at the Lincoln Memorial in Washington as King delivered his "I Have A Dream" Speech.
President Barack Obama, who awarded Russell the Presidential Medal of Freedom in 2011, wrote, "I learned so much from the way he played, the way he coached, and the way he lived his life."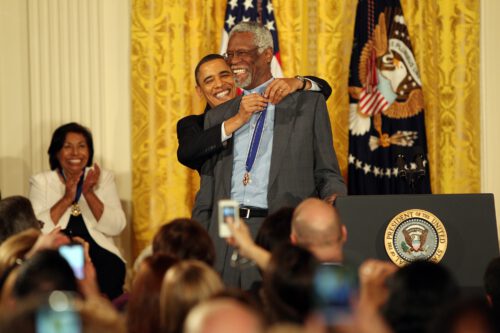 Russell rarely spoke or wrote of the racism he endured, but when he did, the words left a searing impression. He referred to Boston as a "flea market of racism" in his 1979 book, Second Wind: The Memoirs of an Opinionated Man.
Perhaps the most telling quote from Russell's memoir rings as true in '22 as it did in '79: "I've noticed how people are irritated when somebody else practices freedom."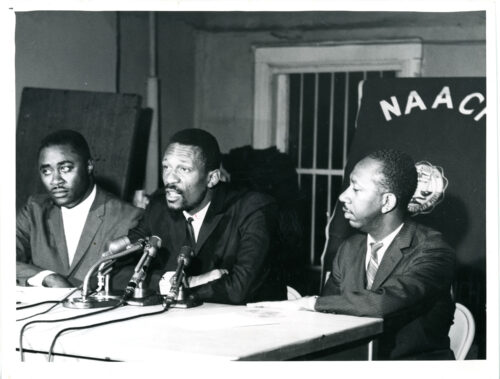 TWO SCORE and one year later, as the country's Black Lives Matter movement was at its peak in 2020, Russell wrote in The Boston Globe, "I am heartened by the waves of Black Lives Matter protestors risking their lives to march among our streets… and I sincerely hope that these kinds of strange days are forever behind us, and that real, lasting change will finally be realized. Our lives depend on it."
Russell's basketball prowess was but a fraction of his being, to him a minor subtext in the complex screenplay of his life story. Greater than basketball were justice, politics and progress, to name three. His commitment to advancement and fairness, in the face of bigotry and condescension, was the only motivation necessary to persevere through setbacks that would crush weaker souls.
On the day Russell was honored in the White House, Obama said, "Bill Russell, the man, is someone who stood up for the rights and dignity of ALL men. He marched with King. He stood by Ali. When a restaurant refused to serve the black Celtics, he refused to play in the scheduled game. He endured insults and vandalism, but he kept on focusing on making the teammates who he loved better players and made possible the success of so many who would follow."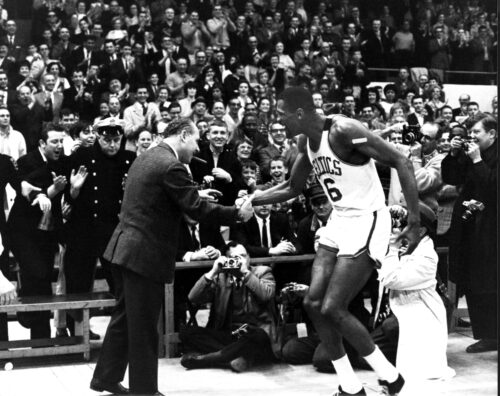 IN 2017, Russell received the NBA's Lifetime Achievement Award and was surrounded on stage by five men who successfully followed in his footsteps as dominant centers.  Collectively, Kareem Abdul-Jabbar, Alonzo Mourning, Shaquille O'Neal, David Robinson and Dikembe Mutombo won 13 titles, just two more than Russell won himself.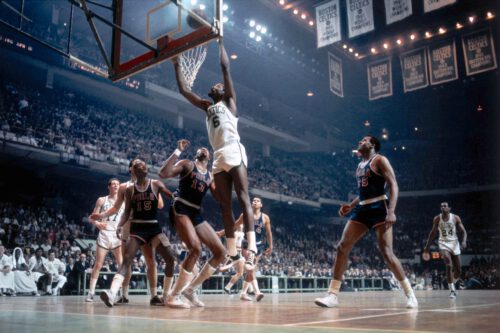 As he began his acceptance speech, the sharp-as-a-tack 83-year-old pointed at each of the legendary big men individually, sizing them up, and said, "I would kick your ass!"
When the raucous laughter and applause from the adoring crowd settled, Russell delivered more poignant words to the lofty legends who followed his tenacious, trailblazing path.
"You have no idea how much respect I have for you guys," he said.
As he impacted millions over the course of nearly nine decades, Russell still found inspiration from those who earned his respect, simultaneously inspiring those who respected everything he represented.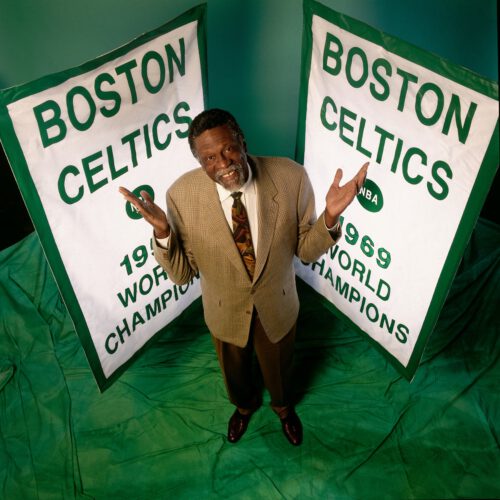 INSPIRED by respect and respectfully inspirational. The Ultimate Champion, The Ultimate Ripple of Hope. William Felton Russell.