Hoops in Heaven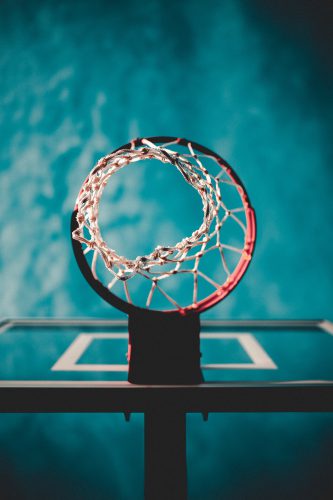 Admittedly, I write about basketball a lot -both for the magazine and in this space. BostonMan is very fortunate to have the writers we do; writers that can offer thoughtful insight and have unique access to Dr. Naismith's beautiful game; of course invented right here in Massachussetts.
The end of 2020 brought tremendous loss to the city of Boston with the passing of some of the legends, whose contributions and impact not just in our city, but to the global game of basketball, are among the highest of importance and significance.
We are blessed to have Bob Ryan, the greatest journalist to ever write about this game, reflect in our cover story on The Remarkable Life of Tommy Heinsohn. Our beloved "Tommy" passed away November 9th.
**
On Christmas Day we lost K.C Jones. Jones, a teammate of Heinsohn, who also played alongside the great Bill Russell both with the Celtics and in college at the University of San Francisco, where he is widely credited with inventing the "alley-oop" pass, a play so common in today's NBA it is hard to envision the game without it.
A tenacious defender, Jones played nine seasons with the Celtics from 1958-67, winning eight NBA Championships. As a player only Russell, and Sam Jones have won more championships during their playing days.
Jones is also one of only eight players in basketball history to have won an NCAA Championship, NBA Championship and Olympic Gold Medal.
As a head coach, Jones guided to the Celtics to two more championships in 1984 and then again in '86 as he sat atop what many still consider the greatest team in NBA history.
In 1989, K.C Jones was inducted into the Naismith Memorial Basketball Hall of Fame. He passed away peacefully at a retirement home in Connecticut. Jones had been battling Alzheimer's Disease in the later years of his life.
Paul Westphal was selected with the tenth overall pick by the Boston Celtics in the 1972 NBA Draft. He would play three seasons with the Celtics, winning a championship in '74 with -you guessed it- Tommy Heinsohn as his coach.
**
Westphal though is perhaps best remembered by Bostonians for a game two seasons later he played againstthe Celtics as a member of the Phoenix Suns in the 1976 NBA Finals. In Game 5 at the old Boston Garden, Westphal made several heady plays to help keep his Suns in the game and the series, none bigger than calling a "timeout" the team didn't have at the end of the second overtime after John Havlicek had banked in what appeared to be the game-winning shot for the Celts.
The Suns were penalized a technical foul for the "timeout" but were allowed to set up a play and inbounds at mid-court, which they flawlessly executed with a Gar Heard buzzer beater to send the game to a third overtime.
The game, ultimately won by the Celtics en route to their 13thLeague championship, is considered the greatest single game in NBA history and will forever be remembered for the cerebral play of Westphal in gaining advantages for his team by calling that timeout they didn't have.
Westphal would go on to have a memorable career with the Suns as both a player and coach, and in 2019 he too would be inducted into the Naismith Memorial Hall of Fame.
Following a courageous bout with brain cancer, Westphal passed away on January 2nd.
**
Bruce Seals may not be as common of a national household name as Heinsohn, Jones or Westphal but the impact he had locally on the youth of Dorchester is surpassed by none.
Seals, originally from New Orleans, played parts of five seasons in the ABA and NBA with the Utah Stars and Seattle Super Sonics, but his true footprint and legacy on the game would begin when he showed up at the doorsteps of the Dorchester Boys & Girls Club in the summer of 1990.
Seals would become a fabric in the Dorchester Boys & Girls Club community, touching, altering and saving the lives of thousands of children over the next thirty years.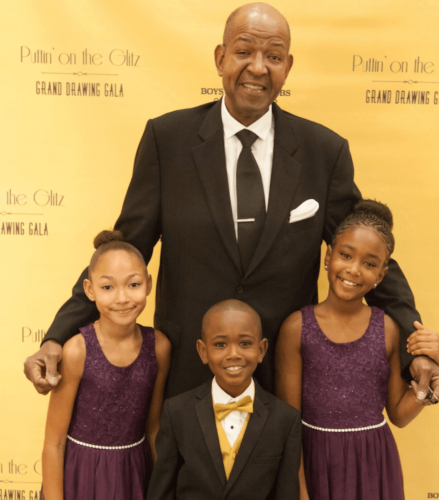 Using "basketball is more powerful than violence" as a core theme of his teachings, Seals established programs -and a presence- that helped offer youth guidance, helped them set goals, and helped keep them safe from the ever-present threats of violence.
During his first summer, he launched an initiative called "Safe Summer Streets" that extended basketball activities for youth until 11pm at the Boys & Girls Club.
For many in the community, Bruce Seals was the only one to offer stability and set rules and boundaries in their lives. He was strict on his rules, instilling a discipline and honor in so many youths throughout the neighborhoods of Boston.
Sadly, on December 15th, Bruce Seals passed away. The Boys & Girls Club of Dorchester, where Seals worked right up until his final days, have set up a Memorial in his name where you can learn more and donate at: bgcdorchester.org.
The metropolis of Boston and its surrounding communities will forever be grateful for the contributions Tommy Heinsohn, K.C Jones, Paul Westphal and Bruce Seals made to our wonderful city.
And although we mourn the loss of their physical presence, we can all take solace in knowing that the Hoops in Heaven just got a whole lot better.
***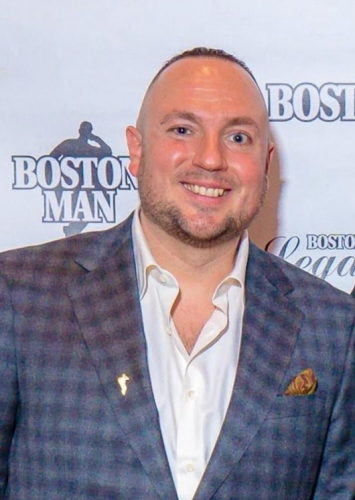 Matt Ribaudo is the Owner and Publisher of BostonMan Magazine. To reach Matt, please message him on Instagram or email at: matt@bostonmanmagazine.com