It's been well documented that we officially launched BostonMan Magazine and our Legacy Club community on September 25th, 2018.
That evening, at Kings in the Seaport, I stood before the city for the first time and spoke of our concept, the stories we were going to tell, and the DNA of the community we hoped to build.
The reception received that night, and in the months to follow, was warm, encourging and positive. As a result, almost three years later, here we are.
What isn't well known from that evening, however, is that our grand-opening launch -and inaugural issue- almost didn't happen, at least not in the Fall of '18.
Prior to Sept 25th, we had sprinkled a few "pre-launch" mixers throughout the city testing its waters to gauge the interest of our burgeoning business. We sold a handful of Legacy Club memberships (which I am forever grateful to our Charter Members), but by mid-September, we had yet to sell a significant advertising package or event sponsorship.
That's when Ashley Clark, founder of Soigne Hats (now Soigne Luxury Accessories), came in.
I had known Ashley since the spring of that year. Upon meeting we realized we had a ton in common. Besides our fiery Italian backgrounds (which have allowed us to both love and drive each other nuts simultaneously), we both have a love for sports, business, charity; oddly have both lived in Baltimore, Connecticut, and Boston, and have a similar overall zest for life.
So on a brisk autumn evening, mere weeks before my scheduled launch, Ashley took a break from sewing pieces in her forthcoming collection and met me at Del Friscos in Back Bay to talk shop. Hours later, after a seafood tower and multiple martinis, Ashley a small business owner herself, was the first official advertiser and sponsor with BostonMan Magazine.
We featured Ashley, Soigne and the incredible journey she is on as our centerpiece story for that inaugural issue, and her logo alternated mine on our step & repeat and red carpet at the launch.
That first magazine may have had Tom Brady and Bill Belichick on the cover. But I didn't lead with them.
For the birth of my magazine, I led with Ashley Clark and Soigne.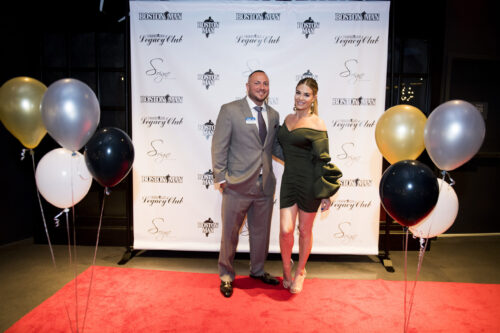 **
Also at the inaugural launch event that evening, was a young lady who had recently moved up to Boston from the sunny state of Florida to begin a new career in the Hub.
With a big heart and eagerness to make new friends in her new city, Jules Vonn came as one of our guests, curious to see what this new Legacy Club and magazine were all about.
In the ensuing months, Jules became a regular at our events, befriending many of our members, and -with her Southern charm- offering a warm smile and friendly face to our community.
Before long, realizing that I desperately needed some help, she volunteered to help with our Legacy Club events, jumping in with everything from set up to clean up. Jules first event as an official part of the team was for our Summer '19 magazine release, and I can honestly say with her on board, I saw my stress levels at events decrease and productivity increase.
Jules soon became our VIP Host, and then this past spring we honored her with an official spot on our BostonMan Magazine advisory board.
Of our team, Jules is the only person who never missed an event. Often times, it was only her and I, setting up the entire event, and then quickly changing into our suit and cocktail dress minutes before our members and guests began filing in.
Jules knew I needed her. And I knew I could count on her.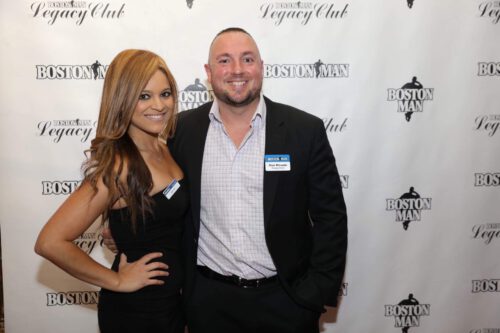 **
On June 29th at our Legacy ReelHouse event, it marked the final time Ashley and Jules attended a BostonMan Legacy Club event while living in the city. When you have the ambition, talent, and mindset of an Ashley or a Jules, opportunities manifest everywhere for you.
Soigne has seen record growth over the last three years, and with that, Ashley Clark created the opportunity to move back to Baltimore and build out her dream concept with Soigne.
Meanwhile, with her knack for organization and will to always push forward, Jules Vonn was being noticed by many companies nationwide. One in particular, down in Dallas, caught her eye and she is now embarking on her latest adventure, this time in Texas.
Ashley and Jules will both be back. They plan to visit often and promise to be at as many Legacy Club events as they can. As I write this, I am overwhelmed with feelings of joy for their continued success, a little bit of sadness as we will surely miss them, but mostly gratitude for what they have meant to me.
Our magazine and community would not be where it is today without the contributions of these two women.
Regardless of what city they live, Ashley Clark and Jules Vonn are forever BostonMan.
***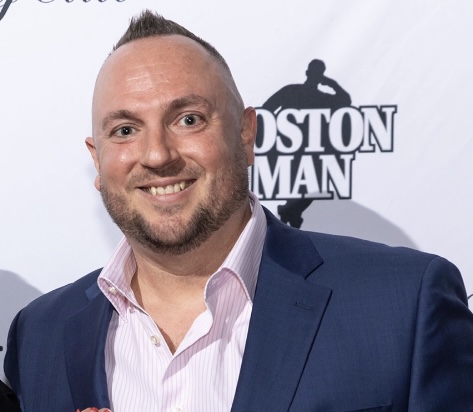 Matt Ribaudo is the Owner and Publisher of BostonMan Magazine. To reach Matt, please message him on Instagram or email at: matt@bostonmanmagazine.com