Autumn in New England is a special time of year. The Red Sox are (hopefully) gearing up for a post-season run, the Patriots are back on the gridiron, the air once again brisk, there is breathtaking foliage everywhere, and runners all over the world are preparing to run the Boston Marathon.
Wait. What?
Among the many things the pandemic threw off kilter these last two years, is the running of the world's oldest continuous marathon, traditionally each year in April on Patriots Day, and this year -for the first time- being held in October, Monday the 11th.
One of the proudest traditions of the Boston Marathon, is the team annually running in honor of the Boston Police Foundation, a non-profit organization providing funds to support programs which allow Boston Police officers to enhance public safety throughout the city.
This year, navigating the 26+ miles from Hopkinton to Copley Square for the BPF were Dina Safa and Jeff Kirkchick of Boston. Each running their first marathon, the duo were honored to be representing the Boston Police Foundation.
"Running for an organization that protects and serves our city is a privilege," says Dina, whose significant other himself is a veteran of the Boston Police Department for 14 years. "The mission of the BPF is closely aligned with my beliefs. The BPF has done extensive work in mental health advocacy and resiliency programs for the brave men and women of the Boston Police Department."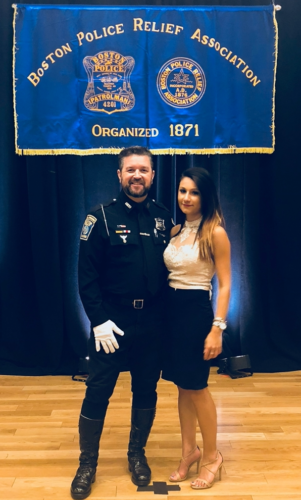 Jeff echoes the sentiment.
"I lived in Back Bay in 2013 when the marathon bombing happened and remember how much the police and first responders were heroes that day," he reflects. "They really embodied the spirit of Boston and helped coin the phrase 'Boston Strong.' Unfortunately, so many people are demonizing these heroes today who risk their lives day in and day out and I figured I would rather put my money where my mouth is and support them."
Dina, who for the past eight years has worked as a 911 dispatcher/call taker, knows first-hand the bravery and commitment to public safety first responders put out every day, and the challenges that come with that.
"I'm the most important First Responder you will never see," she explains. "My job is to find the calm in the chaos and to keep our first responders on the street safe."
The motivation and meaning with the Boston Marathon runs deep with both runners. In addition to the support and funds they are raising for the BPF, both Dina and Jeff were carrying many inspirations with them on the 11th.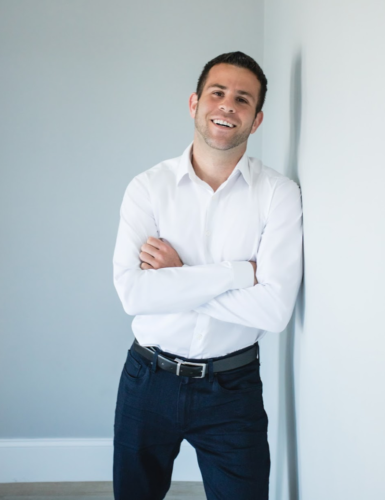 "Someone I knew in New York City – a police officer named George Gonzalez – was murdered a few months ago in DC by someone who must have been mentally ill," Jeff says. I honored George here (Boston Marathon) as well."
For Dina, the 2013 Marathon will forever be a big part of her cause.
"I'm running to stand with Boston Strong, a city that has proven itself as resilient as it is on Boston Marathon 2013," she states. "I am running for everyone who wasn't able to finish that race, for every fallen first responder, and for myself, to challenge myself and push myself to new heights. Life is a personal race and I am not a quitter.  I am a runner."
Jeff, a sales leader for the tech start-up XSELL and published author, likewise, can felt his competitive spirit kick in.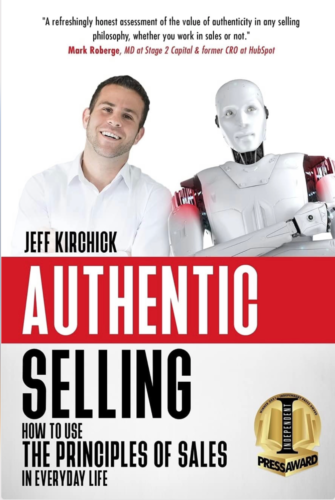 "I played sports every season growing up and wrestled at Princeton for a couple of years. I was a sprinter in high school on the New England Prep championship winning 4×100 relay team. But running long distance never came naturally to me. I did a couple half marathons a couple years ago and that inspired me to take on a bigger challenge."
Similarly, Dina a natural athlete as well, didn't necessarily take the traditional road to becoming a runner.
"I wasn't always a runner," she admits. "In High School, I was a cheerleader and played Field Hockey and Softball. Running a mile used to be a challenge. I found that I enjoyed running when it was for a cause, bringing people together."
Bringing people together and sticking with things has gotten Dina ready for this year's race, and perhaps more to come in the future.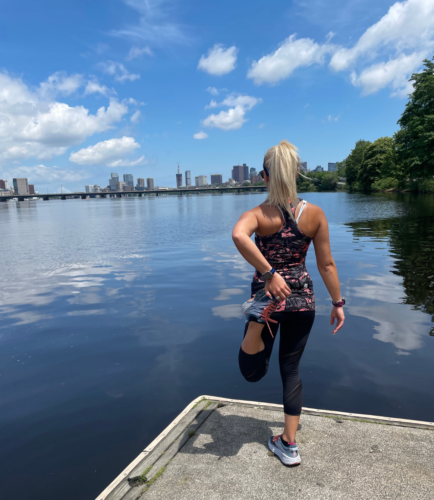 "Since 2014, my closest friends and I participated in the Boston's Run to Remember, and the encouraging nature of my fellow runners and the community behind it has made it much more enjoyable, and something I look forward to," she reveals. "I also climb 60 flights of stairs in the John Hancock building every April raising money for Children's Advocacy Center of Suffolk County."
"Training for the marathon was a process," she continues. "I have always seen myself as more of a sprinter than a distance runner, but a marathon is no sprint, and with that in mind pacing oneself is so important. I started off slow and little by little I found myself able to run more, it got a bit easier. And now I can say that running is actually enjoyable."
Preparing for the Boston Marathon is an arduous process. In addition to the commitment needed to adequately train for the race, raising the necessary funds to participate can also be a time consuming endeavor.
Each runner that does not BQ (pre-race marathon time that "Boston Qualifies") is required to raise a minimum of $10,000 as part of the John Hancock Charity program.
"It is a lot of work!" exclaims Jeff. "Asking co-workers, friends, family, and so on to spread the word. But I got the job done and I am excited to have done so."
"It's tough," adds Dina. "Especially after the pandemic. It's been a challenging year for everyone, including financially."
It was these thoughts and inspirations, kept with Dina and Jeff as they mile by mile pushed through the first ever October Marathon in Boston. No matter how tough it got they still stopped and smiled, took pictures and acknowledged loved ones and strangers alike all there to encourage and honor this great Marathon in this Great city, and what it stands for.
As they crossed the finish line, it didn't matter what the official time clock said, they had done something special for a city, for a foundation, and for themselves that will last forever.
There is nothing quite like the Boston Marathon and the people who run it. Even when run in October.
For more information on how to get involved or make donations with the Boston Police Foundation please contact Officer Eric Alpert.
**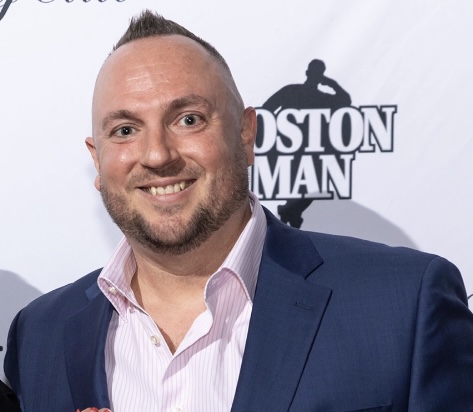 Matt Ribaudo is the Owner and Publisher of BostonMan Magazine. To reach Matt, please message him on Instagram or email at: matt@bostonmanmagazine.com