The Dumpling Daughter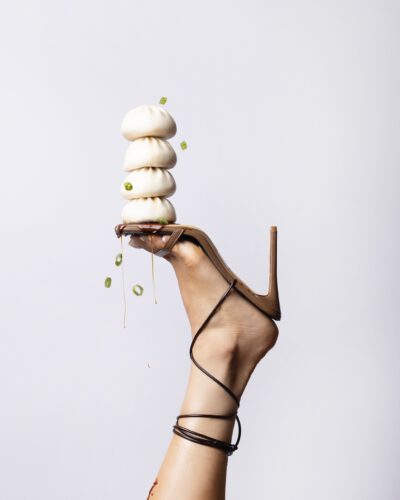 For our Spring 2022 submission of Meals on Heels in BostonMan Magazine we last saw me balancing a 92 pound Truffle Cheese Wheel, hands down my heaviest conquest since starting this platform!
So how do we follow that up in this Summer release? How about with one of my lightest balancing acts to date?
Nadia Liu Spellman is the owner of Dumpling Daughter and recently I had the pleasure of indulging on some of her delicious steamed buns and dumplings -food that has been in her family for generations.
When I first told BostonMan Publisher Matt Ribaudo that I wanted to feature Nadia in this summer's release his eyes widened with wonderment and he said, "That's Sally Ling's daughter. I love and respect that family so much!"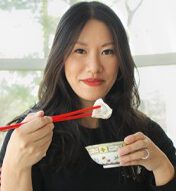 Nadia's parents owned the renowned Sally Ling's, a 5-Star treasure on the waterfront in Boston's North End that was widely regarded as the first fine dining Chinese establishment in the United States when it opened in 1984.
But despite all of the "fancy food" Nadia says her childhood favorite was always rushing home after school for her mother's warm steamed buns and a giant plate of dumplings.
Like many small businesses and restaurants, the pandemic hit Nadia and Dumpling Daughter hard. She was forced to temporarily close one of her two locations (Cambridge) but remained determined to keep her family tradition -and those dumplings- available throughout greater Boston. She tweaked her business model with the addition of an app, and increased focus on catering, and take-out. It worked!
Nadia has now expanded to three locations: Weston, Brookline, and yes, Cambridge is back with business going very well!
With that said, if Nadia can navigate and balance three locations, a catering business and an app with Dumpling Daughter, than I most certainly will balance her delicious steamed buns on my foot for our Summer edition of Meals on Heels!
***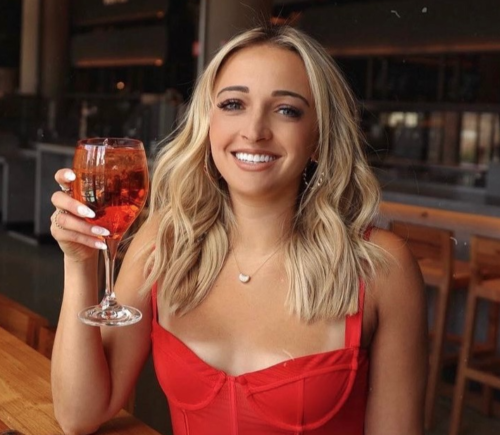 Brittany started The Boston Food Journal in late 2015. With a degree in biomedical engineering and a background in software management, she wanted to create a platform that combined her skills and experience in technology with her long-time love of food and art. Growing up, eating was always a symbol of love, family and togetherness. When she moved to Boston in 2014, she was enamored by the authentic food scene and on a complete whim started The Boston Food Journal. 
In late 2019, Brittany resigned from working her corporate 9-5 to pursue the Boston Food Journal full-time and launch her digital marketing agency, Eleven Seven Media. At Eleven Seven Media, Brittany and her team craft custom digital strategies for clients across multiple verticals, leveraging both creative expertise and analytical insights. Learn more →