I love Boston but sometimes it's too darn cold (OK…maybe a lot of the time).  And sometimes, it's too darn hot (like much of this summer was).  That's why I love LA.  No matter when you go, the weather seems to be perfect.  In addition to the weather, there's the stunning scenery (Coastal views!  Malibu mansions!  Hollywood starlets!), the incredible restaurants, the sceney vibe, and the absolutely fabulous hotels.  Five-star Los Angeles hotels and resorts do so many things exceptionally, such as provide high end amenities and white glove service, create bespoke experiences and promise privacy. Read on for my top 5 hotels in Los Angeles.  (Special note:  You'll notice a Malibu is a neighborhood missing from this article.  That's because it deserves its own article, IMO.  Now that we have a CIRE Travel office in Kennebunkport, Maine, Malibu is next on my list!)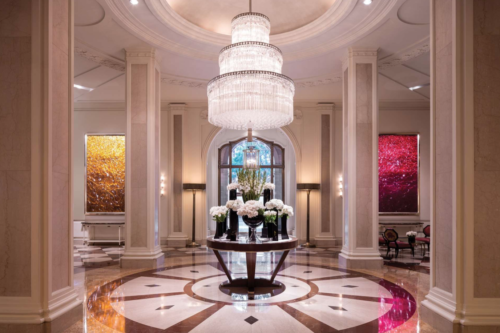 When it comes to classic Beverly Hills, it just doesn't get any more iconic than this beautiful hotel. The Beverly Wilshire, A Four Seasons Hotel is a legendary resort that has crafted its superb reputation over the years since opening in 1928. As soon as you walk through the doors, you'll experience superb service that truly comes from the heart.  The staff here is top-notch.  An afternoon at one of their pool bungalows is an epic experience (be sure to inquire about their famous sangria, too), but don't forget to carve out some time for a visit to THEBlvd, which is their fantastic restaurant with a menu that will blow you away while you enjoy looking out over Rodeo Avenue. We all deserve a little Pretty Woman moment when in Beverly Hills!  (Yes, this is the "Reg Bev Will!")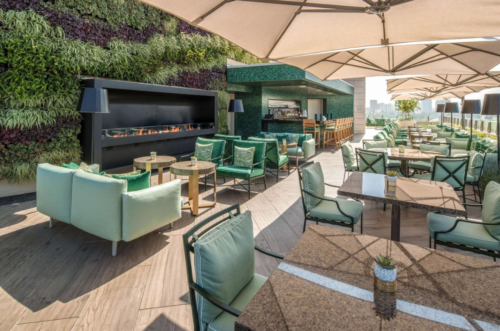 Inspired by the glamorous surroundings, the Waldorf Astoria Beverly Hills has made a big impact on the local hotel scene since it opened several years ago. Located adjacent to The Beverly Hilton on the corner of Wilshire and Santa Monica boulevards, everything about this hotel epitomizes the finest California lifestyle. You will love it. All the rooms and suites are modern, light and bright with a modern design. But if the Villa Suite with Oversized Terrace is available, book it!  You won't regret it!  Also, be sure to make your way up to The Rooftop by JG for out-of-this-world views and incredible food – Jean-Georges never disappoints!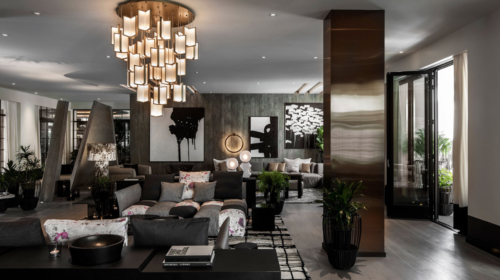 Just steps from the intersection of Melrose Avenue and Santa Monica Boulevard, the Kimpton La Peer Hotel buzzes in the heart of West Hollywood's Design District. This neighborhood's eclectic blend of art, architecture and fashion are reflected throughout this thoughtfully designed hotel. There is so much to love about this hideaway from the hustle-bustle of Hollywood. Beyond the pool that absolutely screams West Hollywood in every way (every good way), they also offer several customized amenities you can only get at a boutique hotel like this.  Two examples are their bath amenity when they provide customized bath rituals in your guestroom, and also their cocktail service that provides guests with a private speakeasy. This is boutique luxury in its finest form, and I know you'll adore the creative street food and innovative cocktails at Tokyo Nights!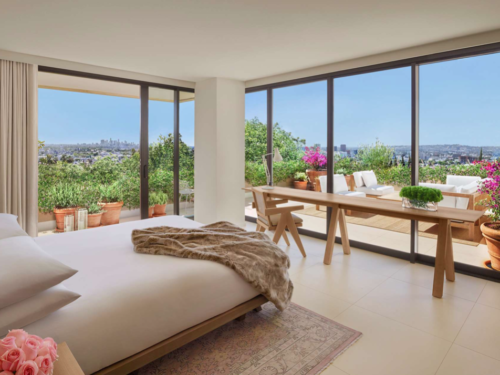 On the corner of West Sunset Boulevard and North Doheny Drive, where West Hollywood meets Beverly Hills, you will find this breath-taking hotel. There are a lot of options when it comes to rooms, suites, penthouses and even 20 luxury residences if you decide you never want to leave. When it comes to their elevated standard rooms, be sure to inquire about my favorite option for the style and the views, the Loft Terrace rooms. The Spa at The West Hollywood EDITION is the first luxury destination in Los Angeles to weave together wellness, mindfulness and beauty from within, through treatments and experiences that embrace healthy lifestyles and ecological well-being. What does this mean, exactly? In short, every element of your body and soul will leave the spa feeling rejuvenated!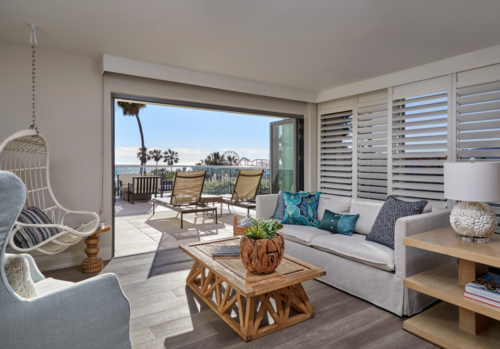 Where prime Santa Monica location is considered, there's no place like the Loews. This Southern California oasis serves up the perfect blend of sun, sand and surf, with all the iconic attractions of the stunning destination just outside your room. It's all about location when it comes to this property, being only steps away from the beach, the famous Muscle Beach and an endless number of fantastic eateries that are signature Santa Monica. The Oceanfront Fire Pit Suites are ideal for a weekend beach getaway with room to move around, and the fire pit that completes the ultimate Santa Monica travel experience. If you are loving the fire pit theme, you can continue the adventure to Blue Streak for light bites and cocktails among their 13 campfire-inspired oceanfront fire pits!
If you need help planning the ultimate Los Angeles vacation, you know who to call.  I love LA! Coming soon…  My perfect weekend in Malibu.  Cheers!
For more destination inspiration and travel tips, visit www.ciretravel.com or follow CIRE on Instagram. 
All images courtesy of their respective hotels.
***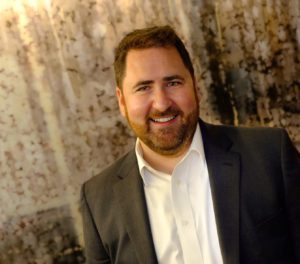 Eric Hrubant is a 20+ year travel industry veteran and owner and president of CIRE Travel, a corporate and leisure travel agency. Eric and his team of agents use their A-list connections to deliver an exceptional, concierge-like travel experience. CIRE has offices in Boston New York City, Los Angeles, Washington DC, Alexandria, Virginia and Kennebunkport, Maine to serve clients around the country and throughout the world.