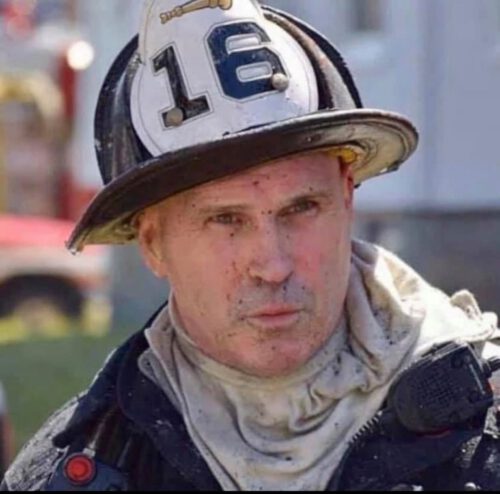 Two years ago, our city and country prematurely lost a true hero.
"My dad was an amazing man," Shane Garrett-Hoban says speaking of his father Lt. Paul Hoban, who passed away at age 57, in large part due to complications of trauma triggered from his position as a longtime Boston firefighter.
"There wasn't anything he wouldn't do for other people. He had the biggest heart," Shane proudly remembers. "It's important to me that we continue to honor his memory by helping people the same way he did, and the same way he dedicated his life to."
On Monday, August 16th, many throughout the city of Boston and its surrounding areas turned out to do just that, honoring Lt. Hoban at the first annual "Putts for Paul Memorial Golf Tournament" organized and put on by his son, Shane.
BostonMan Magazine recently had the opportunity to sit down with Shane to learn more about the Memorial Tournament, the upcoming Friday Night Live Charity Comedy Show on October 8th, and the amazing man who's name it is all honoring, his father, Paul Hoban.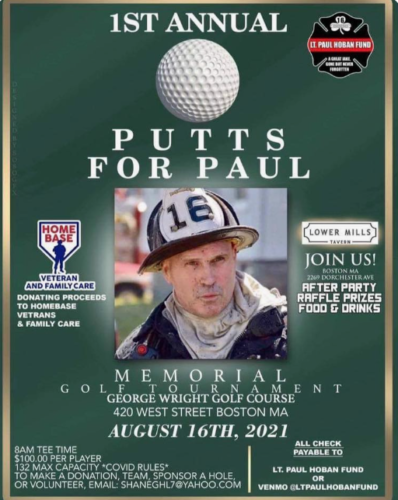 BMM: Tell us a little bit about your father.
SG: My dad was a super-hero to me. He put his life on the line for 31 years, and never once complained about anything. He was a United Stated Navy Veteran who served in the Middle East and joined the Boston Fire Department in 1989. He served in numerous positions and firehouses in Boston including his most recent post, at Engine 16, Ladder 6 in Dorchester. He received numerous certificates and training with the department including HazMat, EMT and the Dive Team and was a first responder during the 2013 Boston Marathon bombing. Helping people and saving lives truly made him happy.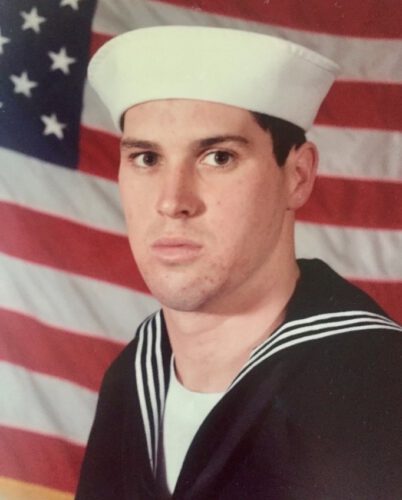 BMM: What is the name of the charity and how did you start this?
SG: It's called the LT Paul Hoban Fund, and our first fundraiser was on August 16th called the "Putts for Paul Memorial Golf Tournament." Our hope now is to continue to do this annually as well as other events like we have coming up on October 8th, Friday Night Live, to raise money and more importantly awareness for PTSD and mental health throughout the city.
BMM: Where do the proceeds for these Memorials go?
SG: We're donating 100% of the proceeds to the Home Base Veterans Care Center in Charlestown sponsored by MGH & the Red Sox Foundation. It's an amazing non-profit that helps people with PTSD and mental health. Prior to my Dad passing away he was going to Home Base, and they were really helping him with a lot of things. He had battled skin cancer from all of the years of putting out fires, and there is a lot that people don't realize firefighters, veterans, and other first responders deal with mentally as a result of their jobs. He was a young man when he suddenly died from a heart attack. We all know it was brought on from years of trauma on the job.
BMM: What should people know about the Memorial Tournament and the Comedy Show, and how can they get involved?
SG: The tournament was held on August 16th at the George Wright Golf Course in Hyde Park and it was  a four-person team scramble that had various raffles and prizes throughout the day.
After the tournament, there was a reception at the Lower Mills Tavern where we raffled off over 130 prizes that included Red Sox tickets, free rounds of golf, gift certificates to local restaurants and much more.
For the Comedy Show on October 8th, we have quite the lineup! It is being put together by myself and Sue Costello and hosted by Derek Burns. In addition to Sue and myself on stage we will also have Big D, Grace Taylor, and MA. Everyone is very funny, and the audience will be super entertained. It's all going down at the Sons of Italy in Quincy and starts at 7pm.
If you are interested in sponsorship, you can simply email me at shaneghl7@yahoo.com. 
People can also make cash donations in my father'ss name directly to the Home Base Program.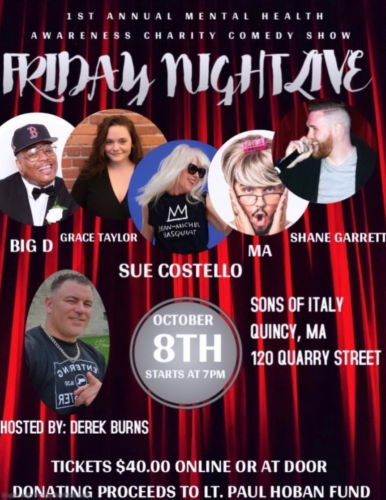 BMM: Your father truly was a wonderful man, Shane. Thank you for spending the time with us and sharing some stories about your Dad and this special fundraiser you have started in his memory.
SG: You're welcome and thank you for helping to keep his memory alive. Every day people come up to me and tell me a story about how my Dad helped save them or set them on a better path with whatever it was they could have been going through at the time. Helping people truly was his life mission.
***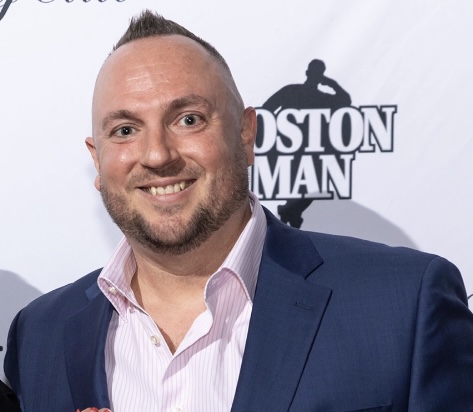 Matt Ribaudo is the Owner and Publisher of BostonMan Magazine. To reach Matt, please message him on Instagram or email at: matt@bostonmanmagazine.com