Mike's Pastry or Bova's Bakery? McHale or Bird? North End or Back Bay? Giacomo's or China King? You navigate your mate's preferences and compromise to keep the peace on a daily basis.
When it comes to where you're going on your vacation or honeymoon… damn it, all those times you gave in should count for something, right? After all, this is a once-a-year or once-in-a-lifetime experience, right? It's not like you can get what youwant next week. On the flip side, you want your better half to be as excited as you are about the destination.
I've lost count of how many luxury dream trips and honeymoons I've planned, and I can assure you that you're not the first couple who has different ideas on the perfect trip. One likes fruity drinks. The other is an adrenaline junkie. This! This is the genius of the 2-in-1 vacation.
In our agency, our travel planners think of these as contrasting journeys and give each person the experience they dream of—no compromise necessary. Sound like the perfect solution? It is, and here are a few 2-in-1 itineraries that will excite the most opposites attract couples.
A Ugandan African Safari and an Island Escape to Mauritius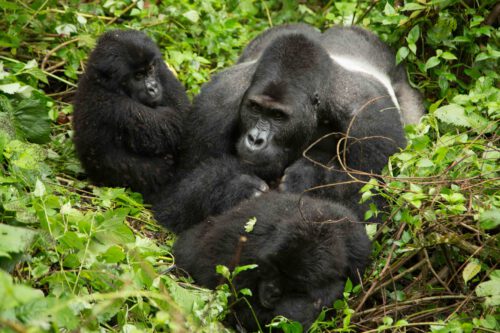 Buckle up, adventurers. If you've dreamed of going on safari in Uganda, Africa Wild Explorations takes you on an unforgettable ride. Native guides walk the walk and talk the talk for an authentic, immersive experience in the East African countryside, not to mention their luxury accommodations forprivacy, exclusivity and ultimate comfort in the wild.
Seven out of 18 of their guides are former park rangers, and their knowledge makes Africa Wild the best. When their guides take care of you personally on a tracking experience, you can ask questions and get answers that you normally couldn't. You'll not just see gorillas, but experience them.
A mere five hours away off the African coast in the Indian Ocean is Mauritius' miles and miles of azure waters and white sand. Whatever image you have of an exclusive, idyllic beach in your head, forget it. Mauritius puts it to shame.
Our personal recommendation is One&Only Le Saint Géran, dubbed "the grand dame of Mauritius hotels and a style icon." This is a tropical island escape where you're immersed in authentic Mauritius, from world-class dining and lazy days on your private terrace to one-of-a-kind Indian Ocean adventures.
Ultra-Modern Arabian Nights in Dubai and a Sugar Sand Paradise in the Maldives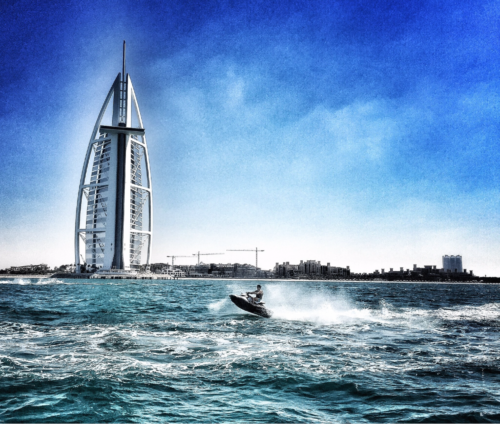 The distinctive sail-shaped silhouette of Burj Al Arab is more than just a stunning hotel, it is a symbol of ultra-modern Dubai. This suite-only hotel offers discreet check-in within your room, a private reception on every floor and a host of personal butlers, each one a warm messenger of unparalleled hospitality. Even the "Slippery When Wet" signs are gold, and full-size Hermes toiletries grace the restrooms. Use UberCHOPPER if the luxury car service simply won't do.
Having spent considerable time in Dubai, I can recommend a dining experience for every day you're there, from nearly dining under the sea to the "most romantic restaurant" and the best pasta I've ever had. Because no doubt, you two will be famished after touring Palm Island by speed boat, skiing in the desert at the Mall of the Emirates and catching the Dubai Fountain spectacle near the shopping nirvana, The Dubai Mall. Don't wince. You want to see this.
With sugar sand beaches and crystal blue waters, the Maldives is the dream getaway for couples who want to dip their toes in warm water while taking romantic walks in the sand. The Maldives also boasts incredibly varied cuisine, world-class wind sports, sailing, horseback riding, and phenomenal diving… that is if you can drag yourself away from your beach front villa's breathtaking view.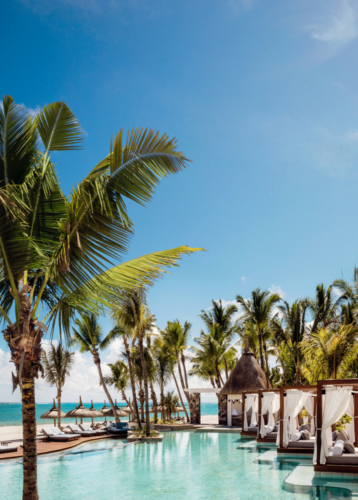 Captivating Indian Culture and Sri Lanka's Blissful Beaches
No matter how many photos or movies you've seen the Taj Mahal in, nothing can prepare you for experiencing one of the Seven Wonders of the World in person. Not to mention, it's the ultimate symbol of love to visit with your S.O. Shah Jahan commissioned this monument to honor his wife, Mumtaz Mahal. Every marble slab, precious stone and calligraphed word is painstakingly perfect. I recommend visiting at sunrise andsunset as the Taj Mahal's color changes with the light.
Temples, markets, local culture, holy cities, opulent palaces turned luxury hotels and UNESCO World Heritage sites—Northern India is a feast for the senses and an intimate experience for two.
Just off of India's southeastern shores, your time in Sri Lanka can be spent blissfully at the beach, in the tropical hill country or divided between the two. Be as immersed in local life or as secluded as your mood strikes. With sunset or evening safaris, surfing, whale watching, Ayurveda treatments, beach cafes, elegant dining, palms and plantations, this island is a contrasting destination in and of itself.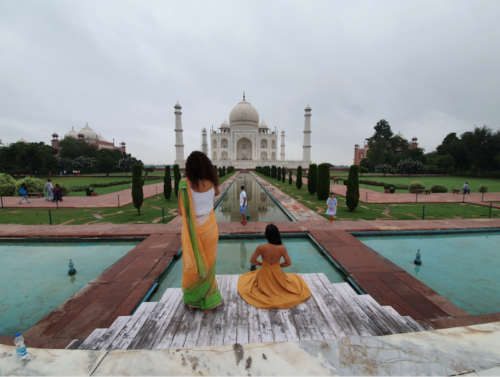 Talk to your travel planner about what you and your S.O. love to do, what your idea of the perfect vacation or honeymoon is, and get what you both want with the 2-in-1 itinerary of your dreams.
 For more destination inspiration or travel tips, visit www.ciretravel.comor follow CIRE on Instagram @CIREtravel.
**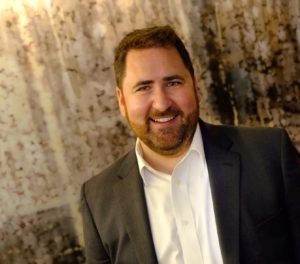 Eric Hrubant is a 20+ year travel industry veteran and owner and president of CIRE Travel, a corporate and leisure travel agency. Eric and his team of agents use their A-list connections to deliver an exceptional, concierge-like travel experience. CIRE has offices in Boston New York City, Los Angeles, Washington DC and Kennebunkport, Maine to serve clients around the country and throughout the world.