New England Patriots Hire Massachusetts' Native Bill O'Brien As Offensive Coordinator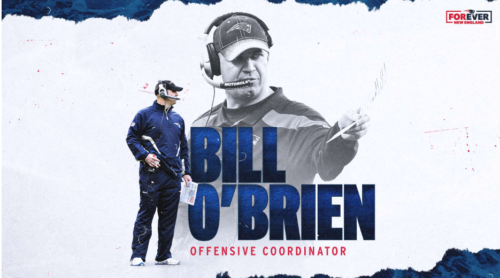 WITH the Kansas City Chiefs thrilling 38-35 come-from-behind victory over the Philadelphia Eagles at Super Bowl LVII on Sunday evening, February 12th, the 2022-23 NFL season officially came to its conclusion.
For the New England Patriots, the campaign ended a month earlier with a 8-9 record that saw them missing the playoffs for only the fourth time this century. Following the disappointment of the season in Foxborough, New England Patriots head coach Bill Belichick wasted little time making a significant change on his coaching staff.
On Jan. 26, the Patriots brought back old friend Bill O'Brien to serve as the team's new offensive coordinator. Longtime Belichick assistants Matt Patricia and Joe Judge were the co-offensive play-callers for the 2022 season, though they were never officially assigned the "offensive coordinator" title.
After the 2021 campaign, longtime Patriots offensive coordinator Josh McDaniels left to take up the Las Vegas Raiders' vacant head coaching position. Belichick's decision to make Patricia and Judge the play-callers on offense surprised many, as Patricia and Judge have backgrounds on defense and special teams, respectively.
But O'Brien is the opposite. He comes from an offense-first background, having worked on that side of the ball in the organization from 2007 to 2011. He was the offensive coordinator and quarterbacks coach under Nick Saban's staff at Alabama from 2021 to 2022 before coming back to New England.
This type of play calling and offensive mindset will bring a renowned energy back to the Patriots fanbase. It will even add a few more fun options to the props with sports wagering as fans next season will have the option to engage in on-line betting as Massachusetts launches its on-line sports gambling statewide in March.
Massachusetts sportsbook promos will have great promotions  for all of the New England teams. With the Celtics, Bruins, Red Sox, Patriots, and March Madness about to kick off, now is a great time to get in on the action.
Upon launching, these sportsbooks plan to offer special sign-up bonuses to new customers. Users will have the option to place a variety of different bets, including futures, parlays, moneylines, over/under and more.
Just as the Patriots plan to do under O'Brien, on-line sports wagering fans will have a golden opportunity to be aggressive within their own offenses!
A True New Englander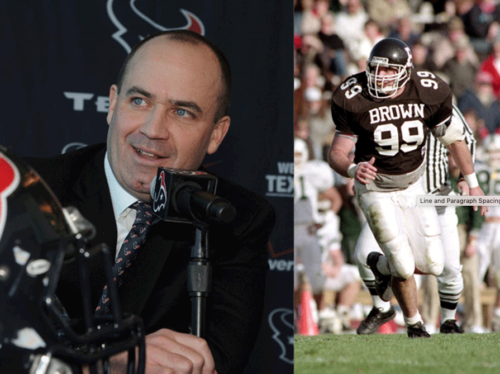 O'BRIEN attended the prestigious Brown University, located in Providence, Rhode Island. His coaching career commenced at Brown in 1993, where he served as the team's tight ends coach.
He then moved to the inside linebackers coach position in 1994 before moving over to Georgia Tech, where O'Brien worked from 1995 to 2002. He was the offensive coordinator and quarterbacks coach there for his final two seasons before stopping in Maryland (2003-04) and Duke (2005-06).
O'Brien made the jump to the NFL in 2007, when Belichick hired him as an offensive assistant. That year, the Patriots had a historic regular season – winning all 16 games while setting several single-season records.
Tom Brady threw a then-NFL record 50 touchdown passes. Randy Moss hauled in a single-season record 23 touchdown receptions, and the Patriots set a then-single season record for points in a season with 589.
The would-be dream season, of course, ended with a heartbreaking Super Bowl 42 loss to the New York Giants that crushed New England's chances of going 19-0.
O'Brien later served as the Patriots' wide receivers' coach in 2008, the quarterbacks coach from 2009 to 2011 and the offensive coordinator in the latter year. O'Brien then left to take the head coaching position at Penn State, which he held from 2012 to 2013.
The 2011 Patriots, under O'Brien's offensive play-calling, were a force to be reckoned with. They scored 32.1 points per game, with Brady a then-career best 5,235 passing yards to go along with 39 touchdown passes.
But New England's season once again ended with a gut wrenching loss to those same New York Giants in Super Bowl 46. Nonetheless, O'Brien's success as the Patriots' OC landed him the first head coaching position of his career at Penn State.
After two years there, the Houston Texans hired "B.O.B." for their vacant head coaching position. His tenure there was a modest success, as the Texans recorded five winning seasons, claimed four AFC South division crowns and won two playoff games.
O'Brien was fired early in the 2020 season following a disappointing 0-4 start for the Texans. His .520 winning percentage is far-and-away the greatest in the franchise's 21-year history.
He was not unemployed for long however, immediately being scooped up by college football juggernaut and NFL player development factory Alabama. Standing side-by-side with Saban, O'Brien guided one the nation's most potent offenses, and is widely credited for the development of 2021 Heisman Trophy winner Bryce Young at QB while there.
A Breath Of Fresh Air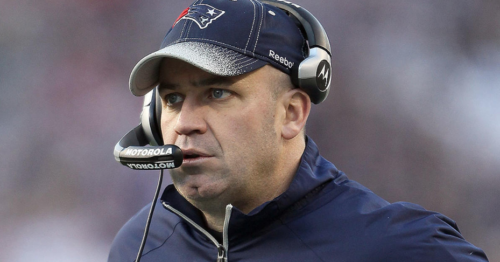 MAC Jones, a product of Alabama, endured the well-documented "sophomore slump" in 2022. Wide receiver Jakobi Meyers (67 receptions, 804 yards and six touchdowns) and running back Rhamondre Stevenson (1,040 rushing yards, six touchdowns) were the Patriots' lone consistent producers on offense in 2022.
The Patriots had the NFL's sixth-best scoring offense in 2021, averaging 27.2 points per game. That number dropped considerably down to 21.4 points per game, placing them 17th in the league.
O'Brien did wonders as New England's offensive coordinator. He worked with several stars in Houston, including Brandin Cooks, DeAndre Hopkins, Andre Johnson and Arian Foster. In Alabama, he oversaw Bryce Young's 2021 Heisman Trophy winning season.
Maybe it didn't end well in Houston, but O'Brien's track record as an offensive coordinator speaks for itself. His familiarity in Foxborough will only help Belichick and company make this a smooth transition.
Bill O'Brien as a hire is great news for Jones and the Patriots' young offense. Don't be surprised if this unit is a top-10 group again in 2023.