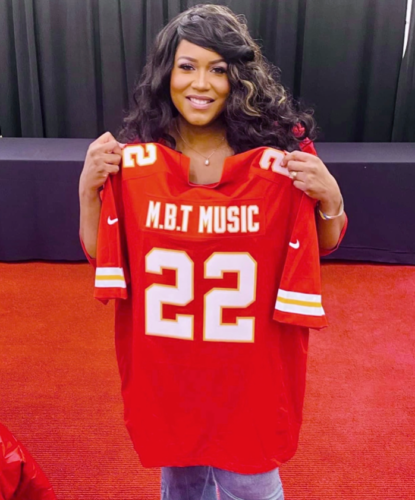 HELLO Boston! Does the title above, the name Michelle Brooks-Thompson, and or photos here give you a clue about who THIS enthusiast must be? Yes, it is I, the familiar voice that you have heard (and seen on NESN) performing the National Anthem at many games for our beloved Celtics, Red Sox, Patriots, Revolution, and Bruins!  
I am so excited to step away from center court (and home plate) to share a bit about my musical journey and how a little girl raised in Dorchester grew up and achieved her dream to become a singer! 
I can recall the days of singing with my mother and aunt, listening to New Kids on the Block in my matching NKOTB gear, and always playing songs on our family piano that I heard in church. There was never a time in my life when music was absent. Music has been very much a part of my life, and a very important piece of who I am and continue to be.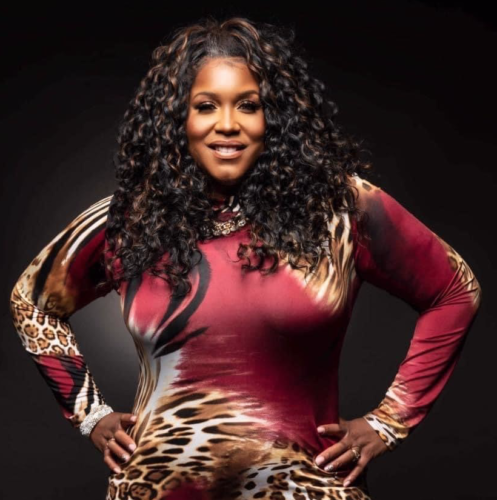 Like many of our favorite iconic female singers (Whitney, Aretha, and Patti) I grew up singing in church. It's best to say that the church is where my foundation in music was laid. Sunday after Sunday I would sing with the adult choir at my grandfather's church.  
Come to think of it, I was never in the children's choir because my voice was so developed. Wow! As a child, I really just loved singing but began to realize there was something special inside of me. I knew it because I was often the subject of conversations about "who was the 10-year old girl with the big voice?"  
I felt something every time I would sing that would leave me feeling happy and in a zone. I think every true musical artist can identify with "the zone." It's that place we go to when we perform where it's just us and the music. I could only think of music, dream of music (literally), and be surrounded by music growing up.  
As a little girl, I knew that I was meant to sing and my desire was solely for performing and making music. Honestly, there was nothing else on earth that would satisfy that desire except for… pursuing a professional career in music. Winning my first talent competition at 10 years old singing Whitney Houston's "I Will Always Love You" was a sign of my calling in music.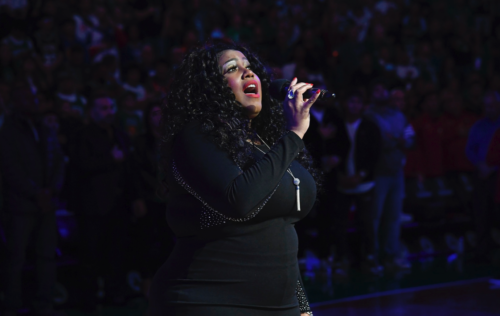 WE all know how the music industry works and it's no doubt a tough business. Even though my talent was extremely evident and most people would have rooted for me to hop on a one-way flight to Hollywood, to the land of opportunity for actors, singers, and musicians, my family supported my decision to get an education instead.  
When it came time to go off to college I thought it best to pursue an education that would better land me a successful career following my graduate degree. I knew I loved helping people so I decided that I would become a doctor!  
After graduating high school (in three years), I was accepted into Mount Holyoke College (South Hadley, MA) with a full scholarship. It was there that I would pursue my goal of becoming a pediatrician. But something changed along the way that opened my eyes to what was really deep in my soul and heart. Perhaps it was due to the late nights when I stayed up writing lab reports or the all- night organic chemistry study sessions?  
Whatever it was, I equate this moment to the scene in Sister Act II when Whoopi Goldberg helps Lauryn Hill realize that she was meant to be a singer. While it wasn't until my senior year of college that I came to this realization of me being a singer, I was still able to graduate on time with a bachelor's degree in Music with a concentration in Vocal Performance and Piano.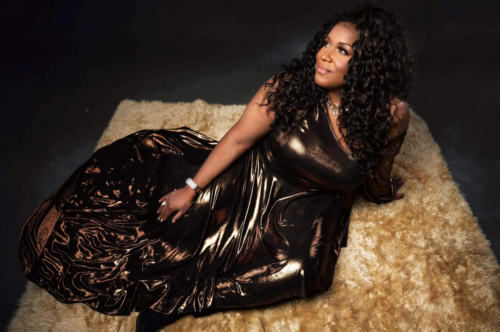 AFTER graduating I really had no idea of what was next except for me to KEEP SINGING. Despite the undeniable talent I possessed… my family was skeptical as to what would come next. While I wasn't quite sure either, I was sure that I had made the right decision to pursue music.  
You may not be able to fully see it yet, but sometimes you just know that you know…that you know… THAT YOU KNOW… the decision you've made is the right thing to do. You feel it in your soul and your heart keeps reassuring you that you made the right decision.  
The best choice I made was to KEEP SINGING. "When in doubt…. keep singing." I think I should put that on a t-shirt if it's not already out there?! I kept singing even when my musical journey seemed like I wasn't getting close to my dreams. I never gave up!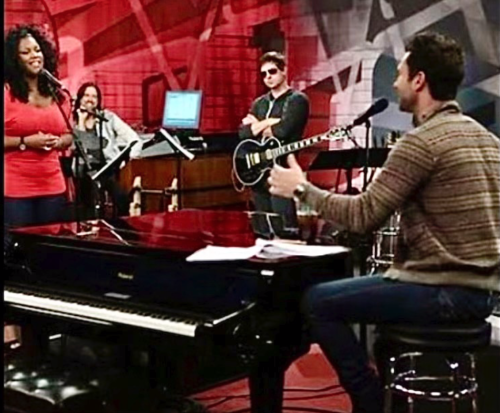 And then that big moment came unexpectedly. The moment that every artist anticipates. I FINALLY received the break that I kept singing ending up as a finalist on Season 3 of NBC's The Voice in 2012.  
It didn't stop there because the next thing I knew I was crowned the 2017 Grand Champion of the legendary Amateur Night at the Apollo and became winner of over 20 vocal competitions. Then, in 2022 I had my Gospel single ("Never Give Up") go to #1 on the Gospel Billboard Music Charts and experienced the joy of seeing my name on the ballots for the GMA Dove Awards and GRAMMYS.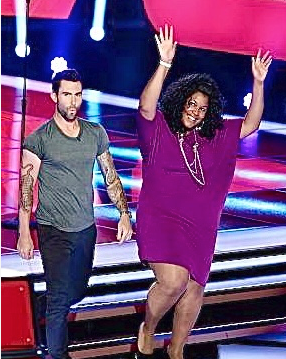 AS an Indie Recording Artist, I have been so blessed to achieve the awards and recognition that I have along with having graced many notable platforms on TV and radio (and BostonMan Magazine!).  
As my musical journey transitions into 2023 I feel like this is going to be yet another great year to KEEP SINGING.  
It has already started off with a big bang in front of 77,000 people at Arrowhead Stadium for the NFL playoffs (Jacksonville Jaguars vs. Kansas City Chiefs) on January 21st!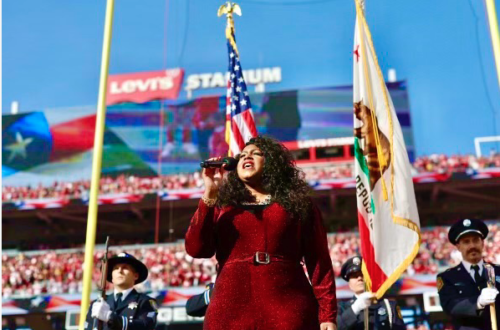 After having performed for the 2018 MLB World Series (Game 1), the 2021 MLB Wild Card game (Boston), the 2022 NBA Finals (Game 3), the 2022 MLS Inaugural game (Charlotte FC team), and for the NFL playoffs (to only name just a few), I truly believe that I am closer to my dream of performing the National Anthem at the Super Bowl just as Whitney did in 1991. 
I just know that I know… that I know… the opportunity is coming soon!  
So much is on the horizon for MBT Music.  I'm sincerely thankful for my small BUT incredible mighty team: Mike Caputo, Carlton McConnell (Round the Clock Entertainment), my hubby, and the amazing support of all the MBT Music fans! 2023 is going to be explosive because this indie artist is still on the move and headed to the top!  
All images courtesy of Michelle Brooks Thompson Music
***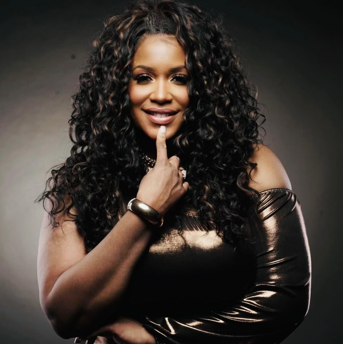 Michelle Brooks-Thompson is an International Award-Winning Recording Artist, Vocal Coach, and Motivational Speaker. She was a finalist on Season 3 of NBC's The Voice, and is considered one of the top National Anthem performers in the country. Learn more about Michelle at: michellebrooksthompsonmusic.com