In an age where many in the male species perhaps aren't quite cut from the same cloth as generations past, the Breaking Balls comedy crew has set out on a critical mission: to restore manhood.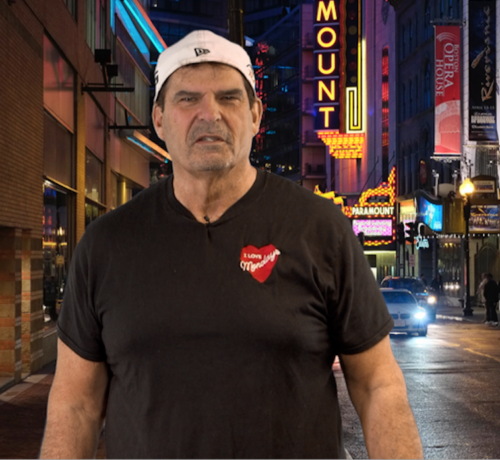 Grow up, stop being a wimp and be a man. Better yet, be a BostonMan.
The stoic face behind the hilarious Breaking Balls production skit "Be A Man" that is now a social media sensation with millions of followers admits the guy everyone is laughing at is essentially him. "Yeah, that's me," Harmon laughed. "We have a lot of fun making the videos. My father was a big inspiration. He was a blue-collar guy like Robert DeNiro's character in 'Raging Bull' but he was a mailman, who grew up on the streets of East Boston. He was not politically correct to say the least; he was just funny and had so many hilarious sayings."
When he looks back at their initial 'Be A Man' videos, Harmon admits they have come a long way in just a few short years. "Our early ones were really primitive," he said. "We tried different outfits, some with sunglasses and no laughing at the end. Locally, everyone thought it was funny, but we were always trying to take it nationally. Joe (McCall) and Tonzo (Sutton) came up with the idea to say the line and after the skit I would just say 'be a man.' They also came up with the song, the graphics and pictures. 'Be A Man' wouldn't be at the level it is now without them, so my hat's off to both of them."
'Be A Man' was created in 2017 by the Breaking Balls comedy collective, which creates numerous skits, podcasts, live shows and digital content. When the pandemic hit last year, partners Carlo Caponigro (best known for his weekly podcast "Monday's Are For The Men"), Tim McKlasky, McCall and Sutton wanted to change their model from producing original content to curating content. "Tonzo is the big creative guy over here," McCall said. "We have made music together for years and then we met Carlo, aka 'Mr. Monday.' Tonzo and I wrote a movie and we were going to have Carlo in the movie. With Breaking Balls, we wanted to create skits and put out daily content highlighting the sense of humor of Boston. Within six months of launching Breaking Balls, we had 12 original skits when we started. There has been a lot of trial and error trying different things to see what works and what doesn't, but learning has been part of the growth of the brand."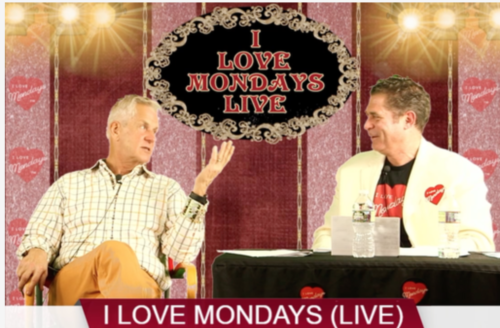 As a result, their Facebook and Instagram followers doubled in size gaining millions of views. Since then, they have fostered relationships with Hollywood movers and shakers like actor/comedian Michael Rappaport, screenwriter Doug Ellin (Entourage) and radio and TV personality Rude Jude.
Success though didn't happen overnight for the Breaking Balls team. At the end of last year, they got a brief dose of cancel culture when "Facebook and Instagram put the clamps on the Breaking Balls accounts for sharing content we didn't own the rights to," McCall said. "Instagram shut down our account for six weeks and threatened to delete it (fought and finally got it back) and Facebook deleted over 300 videos with views over 100 million. This is when we refocused our strategy. 'Be A Man' is a skit we had been putting out once a week for a few years. When Breaking Balls started getting squeezed by Facebook and Instagram, we took the knowledge learned by growing Breaking Balls and applied it to a product we owned 100 percent. Starting a few months ago, instead of releasing one 'Be A Man' each week, I started to release them daily and the growth started to skyrocket within the first six weeks."
Just who is watching these 'Be A Man' skits? "I think if you are a real manly guy like an auto mechanic or a carpenter, you will gravitate to 'Be A Man,' but the total opposites gravitate to it as well," McCall said. "Maybe someone who didn't have a father relates to it. Both the gay and lesbian groups are also humongous fans."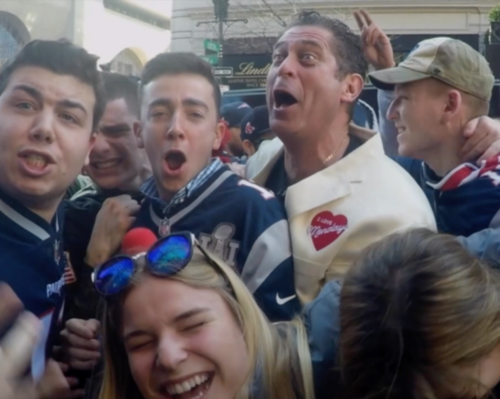 McCall reflects on Breaking Balls' early days before 'Be A Man' became a social media sensation. "When we first started out, we did put videos out weekly but that didn't gain a lot of traction," McCall said. "We thought it would be better to put out more stuff regularly. When Harmon comes in now, we shoot 50 to 100 skits every time. We have about 1,200 unreleased skits so we are always ahead of the curve. Early on though, we were very ambitious doing five to six-minute videos and had about 1,000 views. Then we cut it down to 15-second videos and got 100,000 views. We learned that someone would say a five-minute video is too long, but a 15-second video, they would watch five times. It was eye opening. In late November last year, we created our own 'Be A Man' page and decided to put out daily skits. By December, we had 20,000 followers. TikTok is where it really blew up. We thought the content was perfect for that platform. It's hard to find social media you can grow on. It's like pulling teeth to grow a page. When something starts new, the platform wants to grow and that's when it's easier to gain followers.
With TikTok, we have one million followers and someone told me John Mayer is one of them. I funneled everything back to Instagram and YouTube to grow and the engagement there has been good. We are definitely onto something here. Attention has been taken off of growing Breaking Balls because focus has been laid on the growth of 'Be A Man.' We still share and release content but not nearly as ferocious as we were during our growth phase (5-6 times a day) Eventually, the goal is to go back and focus more time into growing Breaking Balls with a new and improved strategy. Right now we are a small operation so our focus has been on what is working, growing and producing money."
In addition to releasing one 'Be A Man' video each day and sharing hundreds of fan submissions weekly on Instagram Stories, they also shoot and share numerous fan-requested, personalized Cameos. "Early on, people would reach out to us to make a video for their friend," McCall said. "That has been a crazy phenomenon. Instead of talking into a selfie video, we have been producing these Cameo videos like a regular video so you get a 15 to 25-second video that is filmed like a regular video, but personalized. We have had requests for everything from happy birthday personalized skits to telling a friend to get out and get a job. If you are a huge fan, you can have a personalized video. Some people have said it's the best gift they have ever gotten in their life. We have also received some unexpected, touching stories from people who have said they were going to kill themselves, but found the 'Be A Man' video and have been now able to laugh at the little things in life. Others who say, 'my father and I were never able to bond, but we watch these skits together and laugh.' It means something to people."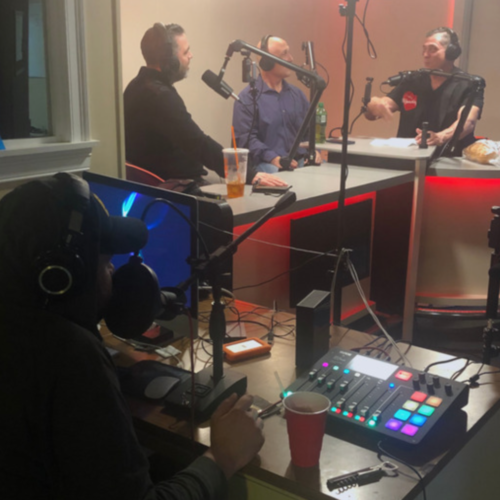 The initial idea behind 'Be A Man' came about simply as a way of saying that men today are not the same as they once were. "My father never showed a lot of emotions," McCall said. "You knew he loved you, but you would never get a hug from him. There are a lot of things we want to highlight, but do it in a funny way because we didn't turn out too bad. Tough love does shape you. There are multiple levels to 'Be A Man.' We want to make fun of the fact that we are super stubborn and won't ask for help. I think everyone can relate to it on weird levels."
Today, 'Be A Man' has gained millions of fans from all over the world. "I think the appeal is that it is just good, clean fun," Caponigro said. "We give a lot to charities; we sell apparel and have brand deals in the works. Joe McCall is the glue that has kept this whole thing together. Tonzo and Joe deserve so much credit. BostonMan magazine has also been a huge collaboration for us and instrumental in helping grow the brand. Matt Ribaudo is a creative and funny guy so it has been a really good synergy."
McCall agrees with Caponigro that the worldwide appeal has been based on simplistic humor. "The US has a great following, but we also have a huge surprise following in countries like Australia and Belgium," he said. "I think 'Be A Man' resonates on a lot of different levels because it hits on such a simple idea that people feel they could write a skit. That's the genius of it; that it is so simple with the ground rules of being so ridiculous that you are able to laugh about it. People feel they are part of it. We have guys who might work on a jobsite telling us, 'If you smash your finger, don't whine about it – Be A Man.' That has also helped our overall growth."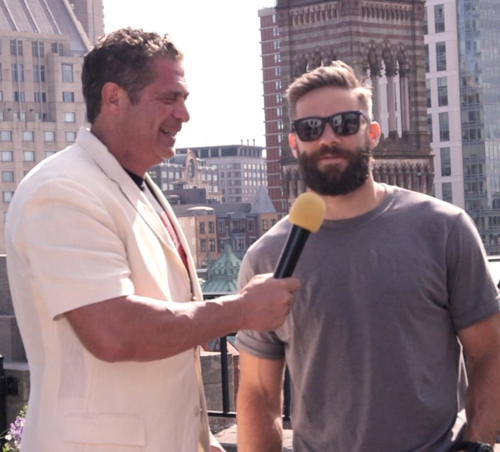 As for the future, the Breaking Balls team has their own 'Be A Man' product line with brands reaching out to them to do more. "We have a lot of things in the works and are trying to find brands we align with so we can grow with them," McCall said. "You can really take the skit how you want – like the 'Be A Man' guy is a real guy and it's my bible, or these guys are just really ridiculous. That's what makes me think about the future and where we are going to take it. Guys are guys and we are this way so let's have fun with our shortcomings. 'Be A Man' is just a way to keep that thought alive. We can't let this guy disappear."
For more images, updates and news on all things BostonMan Magazine, please follow their Instagram account here.