Say Gerv? My mother has Alzheimer and lives with me, but I think she'd be better off in a nursing home. I feel guilty and like a jerk for thinking that? What should I do?
-Patrick, Newton, MA
Patrick, you are absolutely not a jerk for thinking that. Alzheimer is a terrible disease that not only affects your loved one, but it also has a prolonging effect on caretakers. My mother had Alzheimer and I was her caretaker for years. I took care of her by myself with very little help.
I coped by looking at it like every day was going to be an adventure which it was. I would find the butter in the bathroom cabinet, ice cream in the dryer, furniture rearranged. I had to bathe her (that's all I'll say about that), dress her (she looked like a cool momma) and feed her (cheesesteaks, Red Lobster is her favorite and wine, but that was probably more for me than her.)
Understand this, everyone has their breaking point and I had mine. Putting my mother in a nursing home was the hardest decision I've ever made in my life. I felt like I was quitting on her and letting her and my family down, but actually it was the best decision for her and my family.
She was getting 24/7 care that I just couldn't provide for her and I had peace of mind knowing she was safe. You can call Alzheimer's Association Massachusetts 800-272-3900 with any questions you may have. Patrick all you can do is your best, but remember, you're not alone.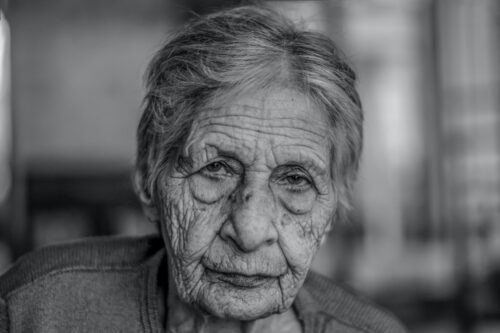 Say Gerv? I'm a terrible cook. Are there any meals that I can make at home that I can't mess up?
-Ron, Burlington, MA
Ron, I've seen people ruin the easiest of dishes from pasta to eggs. There are two things you need to be a good cook, practice and love. You need to keep cooking and learn from your mistakes and you need to cook with love by putting care and effort into every meal. I talked to my good friend Lifestyle/Food Contributor Roberta Pipito @homemadedelish.
Here's an easy dish you can make that I call Yum Yum. Ron, you can't go wrong with this dish and after some practice I'll even come over for dinner.
Ingredients:
10 oz Desired pasta 
4 tbsp butter
1 tbsp freshly cracked black pepper
1/2 cup freshly grated pecorino cheese
Salt, for pasta water
Bring a large pot of water to a boil and season with salt. Once boiling, add the pasta and cook, stirring occasionally. Cook a minute under cooking time on package.
While the pasta is cooking melt half the butter in a large skillet over medium heat. Add the cracked black pepper and cook, stirring occasionally, until toasted, about 2 minutes.
Next, add the cooked pasta and remaining butter. Reduce the heat to low and add the cheese, stirring and tossing with tongs until melted and the sauce coats the pasta.
Divide between bowls, top with extra black pepper, and grated cheese. Serve immediately.
If you want to get fancy add some shrimp or chicken and chopped parsley to garnish.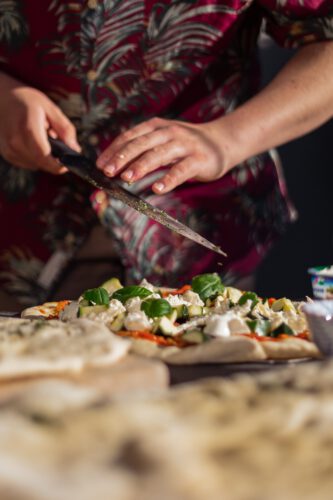 Say Gerv? I'm 40 years old and married with children. My wife wants me to get a vasectomy, but what if it doesn't work out and my next wife wants kids? What should I do?
-Sean, Boston, MA
Sean I know people are having children at an older age more than ever before, but let's think about this for a minute. Say you get divorced at 45 years old, marry your second wife at 50 years old and have another baby by the time your 52 years old. Now picture little Sean on a class trip when he's 10 years old (you'll be 62 years old) and you're a chaperone with the other younger parents in their 30's.
All the kids are talking and little Johnnie (it's always little Johnnie that causes the trouble) says, "Cool Sean, you brought your granddad to chaperone" and little Sean starts crying and says "NO! That's my dad!"
Do you see the trauma you'll put little Sean through? Look if your next wife wants kids that's great, but you need to think, do you have the energy for that?
Also what if the marriage doesn't work out? That's another child support and alimony payment homie! I typed that in bold and underlined it for a reason and that reason is you will be broke! Do you really want to go back to living with your mom and dad? Sean just get neutered and realize the grass is greener on your side. Stop thinking about the what if's and start thinking about the great family and life you have now.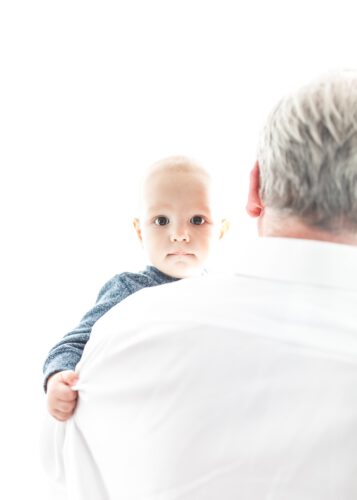 ***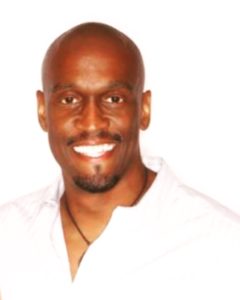 Gervase Peterson has made history as the first African-American male in the #1 all-time reality series Survivor. Hollywood is no stranger to Gervase as well after appearing and co-hosting with several national television programs.