Lots of people have bucket lists. Things that they want to do or accomplish before they leave this planet, like going to see the pyramids in Egypt or jumping out of a plane.
When people ask me about my bucket list I realized I don't have one. Don't I want to go sky diving some day?  Nope. Do I want to see the pyramids in Egypt up close in person? Actually, yes and I will.
I was discussing this further with a friend and realized that when I have a desire to do something, I do it. Or I set in motion actions or activities that will get me to the desired end point.
Several years ago as a result of a bet that I was funnier than my friend, we both agreed that we would do a stand-up routine at a real comedy club and see who was funnier. Well, we did it and I think it was a tie. But, that very first time on stage and the high I got had me instantly hooked. I became obsessed with comedy and its elements. I began befriending local comedians and asking them for help. Week after week I continued performing stand-up routines. Then about 6 months into my comedic journey my friend who I made the bet with took me out to lunch. He asked me what my end game was with the comedy. I told him I didn't have one. I said I was having fun, it made me happy and I want to see where it takes me.  I think he thought I was having mid life crisis. So I made another bet with him. I said if I could get on stage at Giggles Comedy Club and do well then I'm going to keep going.  If I bomb I'm done. Well, I was lucky enough to get a spot at an open mic night and did well. I actually didn't "kill it". But I had a good set. So I continued on and performed in LA, Boston, San Diego, Tampa but then ultimately stopped. I had a lot of fun, made some great friends and was getting pretty good.  But I realized this wasn't something I wanted to make a career out of. If I wanted to get better, I would have to essentially go all in. But, the experience is what I got and now have forever. I reached as high as I wanted to go. I held my own with professional comedians. But, I knew I was not a professional comedian and realized that isn't what I wanted.
Going all in for the experience.
If you have read any or my articles or blog posts before you've probably read some things relating to poker. Very similarly to comedy I was introduced to poker by a friend and have become some what obsessed with the game. Don't misinterpret my previous sentence. I'm not a degenerate "gambler" and I'm not playing poker with grocery money. But I've been studying poker almost as hard as when I studied for the bar exam.
In 2014 when I staked my friend Jon Broderick in the WSOP Main Event and he made a deep run and cashed, I think that first poker seed was planted. I was intrigued by the culture and the pageantry of the WSOP Main Event. I was also fascinated with the marketing potential and the growth of the game.
Recently, I knew I may have a business opportunity that also coincided with the 2021 WSOP in Las Vegas. Since I've been studying the game I have envisioned myself playing in the WSOP. Pageantry aside, the competition, the brain power, the adrenaline fueled strategizing on how to win is intoxicating. So, I made the decision that I was going to play.
I know what you are thinking, ten thousand dollars to play poker is a lot and I agree. The WSOP is essentially a league like the NFL is for football. WSOP is similar to that for poker. They have many other events when you can play for a lot less money.
In early October I arrived in Las Vegas,  had a couple of meetings then I entered into my first tournament. It was a five hundred buy in with a total prize pool of five million dollars with first prize getting about six hundred thousand. The overall experience is worth several thousand words that I won't get into in this article.
But, it is the experience that I wanted. Did I have a fantasy about me taking that prize down and winning the whole thing?  Absolutely, but that's not exactly why I was there. I wanted to experience what it was like playing with thousands of potential combatants and see if I could out maneuver them in an effort to take the tournament down. Well, unfortunately I was knocked out of the tournament. A few years ago I would have been really upset, I may have even blamed some guy for playing like an idiot which "caused me to lose". Don't get me wrong I hate losing. But I was grateful for being there. I was grateful that I played for several days. I was grateful for the air I was breathing in. Albeit, with a mask on. But I was extremely grateful.
As a part of my poker experience, I entered a second tournament and outlasted 4500 players from all over the world including Barstool Nate, Greg Raymer and several other professional players including Tony Miles.
You  may not recognize Tony Miles as I didn't either. When I sat down at the table roughly ten hours into the first day of this Deep Stack two million dollar tournament, Tony was to my immediate right. When I sat down, he welcomed me to the table with a genuine smile. I was immediately suspect as I should be in poker. We are all trying to take each other out in an effort to win the big prize. As the table play continued and about one hour away from making Day 2 of this event the conversation opened up.
I learned who Tony was and is now. His life is interesting and he will be coming on The Alden Report podcast. Tony took 2nd place in the 2018 WSOP Main Event winning five million dollars. Once I knew this, I was really suspicious about his play but also very interested in his experiences. We were about 15 minutes away from making Day 2 of this event and Tony announced he was ALL IN. After his announcement I folded, the small blind folded but the big blind called. The end result was Tony's pocket Queens got cracked by Ace, King when an Ace hit the board. Tony wasn't knocked out of the tournament but left with just 1 chip.
After he got decimated I waited a few hands and and asked him how he handled that loss in his brain as a professional poker player. He looked me deep in the eyes for a few seconds like any good poker player, ostensibly attempting to see if my question was sincere or pouring salt on the would. Once he realized I was sincere he said this.
"When I lost the hand the first thing I said was how grateful I was to be here"
He paused for a minute then said this.
"Don't get me wrong, I am a very spiritual guy, but I'm also competitive, so it did sting and there is a balance between losing, being grateful and my competitive nature".
I said that makes sense and was impressed with how it didn't appear to really affect him. At least from a third party view.
Then a couple minutes later he asked me a question. Now we are about 5 minutes away from making it to Day 2 and he had doubled up a few times during our talk. So he had a few more chips but still decimated.
He asked. "Mike you know what is the key to life?" I said I'm not sure. "Happiness…I think". He then said "okay what's the key to happiness".
I knew the answer, it's being grateful. Ultimately, the key to a happy and successful life is gratefulness. Well, that's what we came up with at the World Series of Poker Deep stack event.
Tony, myself and our table all made day two of the event. As we began to bag our chips and end the day, he asked me if I had ever "bagged" before. I was like no, with a huge smile he held his fist out for a fist bump and congratulated me.
This tournament I was also unfortunately knocked out of. But I am beyond grateful for the experience and opportunity. If there is an experience you want, if you desire to do something I would encourage you to plant the seeds, make a plan and take action. There are lots of sayings out there about life and the journey. But, it's the experiences that matter and being grateful for them that I believe is one of, if not the, key to happiness.
You can connect with me on Clubhouse @MikeAlden, Greenroom @MikeAlden and everywhere else @MikeAlden2012.
***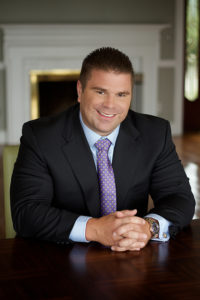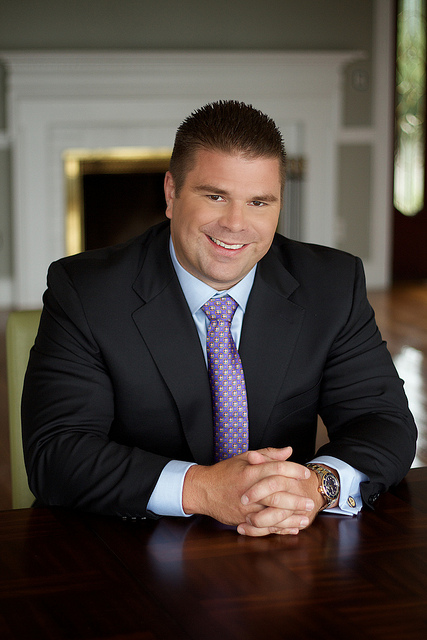 Michael Alden, a graduate of Suffolk Law School and a three-time Wall Street Journal and USA Today Best Seller, is from Beverly, MA.  He has contributed to Forbes, Huffington Post, CNBC and, Entrepreneur, and was awarded Boston's 40 Under 40 Award.  To learn more about Michael Alden, visit here. You can also find him on Facebook, Twitter, Instagram and Snapchat @MikeAlden2012