The Clean Wave USA
In times of such uncertainty, we can take solace in the certainty that every day good people of our communities are working hard to make a positive impact on our world.  I had the opportunity to catch up with one of those very people, Andres Bermudez, and learn all about his incredible nonprofit; The Clean Wave.
The Clean Wave is an outstanding organization that prioritizes the importance of preserving our oceans and their surrounding ecosystems by hosting beach clean ups. In 2017, on the beaches of Tamarindo, Costa Rica Bermudez and his friend Juan could no longer stand to see the beautiful sands and ocean life being overtaken with clutter and threatened by pollution.  They decided to do something about it and The Clean Wave was born.
Let's take a look at what Andres was able to share with us about the work they are doing, spotlight moments, and how you can personally get involved.
BMM: What is the mission of your nonprofit?
TCW: We want our message and actions to travel as far as possible, going past borders and reaching every corner of the planet so that we can live with oceans, and surrounding ecosystems free of pollution, creating wellness for present and future generations.
BMM: What is your personal connection to the nonprofit?
TCW: It gave me the opportunity to bond with the community I lived in, also I got to meet some amazing people involved in the same movement and give back to the world wherever I go.  It's important because it gives me a reason to want to better myself on a daily basis and create a positive impact on people that surround me.
BMM: Does your nonprofit have a signature event / events ?
TCW: We organize cleanups and provide everything the volunteers need for the event, from proper induction, security measures, gloves, bags, snacks etc.
BMM: What are some events that have been held to raise money for your nonprofit?
TCW: In the past, we've held very successful raffles, giveaways, live music events, silent auctions, sustainable donations from people and businesses.  We've also partnered up with music and art festivals in Costa Rica, (Ocaso, Envision, La Senda Music Festival) helping and organizing proper waste management.
BMM: What kind of support are you looking for now?
TCW: Exposure, brand awareness, donations, volunteers, followers on social media, subscribers to our members club, attendance at events and reduction of plastic consumption.
BMM:  Are there any special accomplishments you would like to acknowledge?
TCW: In Costa Rica, we've partnered up with several Elementary schools, High schools, colleges, other non profits, local companies and more to successfully achieve big cleanups with many volunteers. We've done cleanups in Panama, Nicaragua, Maine and Boston.
BMM: How has your nonprofit helped so far?
TCW:We've organized more than 10 cleanups in the last 2 years in Massachusetts and Maine! We would like to have a set schedule for the next summer and a strong group of volunteers.
**
Thank you for all you do The Clean Wave!  To find out more about the next beach clean up or where you can donate, head to the clean wave social media or dm me directly to be put in touch with the organization.  As always, thank you for reading and supporting your local nonprofits.
***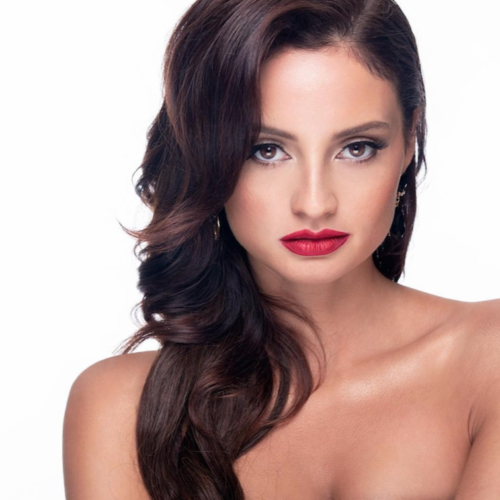 Alexandra Marcello is the Non-Profit Coordinator for BostonMan Magazine. A lifelong philanthropist, Ally also balances her time as a model, actress, television host and real estate agent. If you have a non-profit or charitable cause you would like to have featured in BostonMan, please reach out to Ally here.