From the marathon bombing to Tom Brady to John Lennon — and more — Dave Wedge has become a storyteller for our time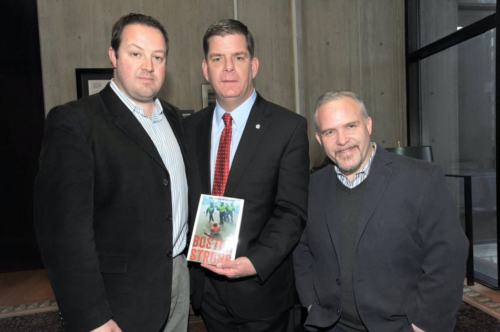 "I grew up in Brockton and went to Boston College," says Dave Wedge, 50-year old co-author of New York Timesnon-fiction bestsellers Boston Strong,Ice Bucket Challenge, 12, and Hunting Whitey. "My father owned movie theaters and he'd take me to premieres and special screenings. I grew up around the business, and I loved movies. I knew I wanted to write books and movies. I just didn't know how to get there."
Wedge — who first teamed with book partner Casey Sherman in 2013 — got there the long way: by writing, and writing, and writing some more. For newspapers and magazines, for websites and blogs, Wedge wrote about music, crime, politics and more — for 20-plus years — before he connected with Sherman to pen Boston Strong: A City's Triumph Over Tragedy about the aftermath of the 2013 Boston Marathon bombing. The book, released in 2015, played a major part in the film Patriots Day (2016).
Wedge and Sherman added to their legacy of best-selling Boston-based stories, releasing Ice Bucket Challenge: Pete Frates and the Fight Against ALS in 2017 (one of the reasons Wedge wrote the story about Mary Bucuvalas in this issue of BostonMan), 12: The Inside Story of Tom Brady's Redemptionin 2018, and Hunting Whitey: The Inside Story of the Capture & Killing of America's Most Wanted Crime Boss earlier this year. The duo also launched Fort Point Media — a film, television, and streaming production house — in 2018.
In their latest turn, Wedge and Sherman also are bylined on best-selling author James Patterson's latest project — The Last Days of John Lennon, an in-depth look at the former Beatle's assassination which will be released on Dec. 7 — the day before the 40th anniversary of that tragic event.
"He's the top selling author in the world," Wedge says of Patterson. "The opportunity to work with him was an honor and a privilege, and the experience was incredible."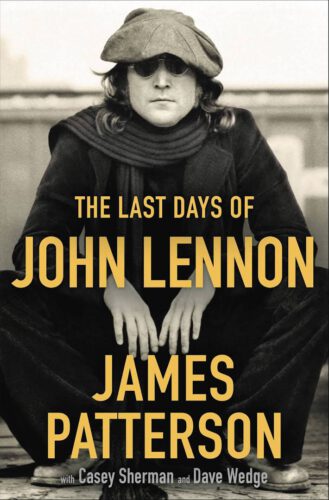 'When the Bombs Went off on Boylston'
Wedge majored in English at BC and says, "I just kind of fell into journalism." After starting his career at smaller papers in the area, he joined the Boston Heraldin 1999.
"I spent 14 years there, and I covered everything — serial killers, politics, scandal, terrorist attacks, you name it," Wedge says. "I loved it, but it burns you out."
Wedge had passed on a couple of opportunities to write books earlier in his career. He'd edited a book for a colleague but, he says, "I never came across a story I was super excited about. That changed when the bombs went off on Boylston."
Wedge was a leader on the Herald's city hall desk on April 15, 2013, so he was thrust directly into coverage of the events. "I had good relationships with Gov. (Deval) Patrick, Mayor (Thomas) Menino, and Police Commissioner (Edward) Davis, which helped us build great coverage and great stories about a terrible time," he says.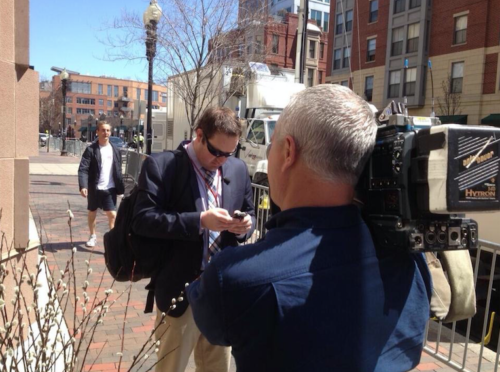 When Wedge speaks about the events that followed the bombing, there's a bittersweet fondness in his voice. "Boston really did come together after the bombing," he says. "Cynics will try to call it bull, but to those who were in the middle of all the events, we know what 'Boston Strong' means, and that it's real," he says. "You watch Celeste Corcoran walk down the center aisle in the courtroom on double prosthetics at the trial, or you see Bill Richard sitting 10 feet away from the man who killed his son — to me, that's 'Boston Strong.'"
Later, Wedge received an outreach from Sherman — who'd just finished his book The Finest Hours (which was made into a 2016 film starring Chris Pine and Casey Affleck). "He got in touch because he wanted to do a book about the marathon and asked, 'Are you interested?'" Wedge says. "Of course! I'd rather it be me — who had a front seat, who had as good of sources as anyone — to write it. It was the beginning of what's been an exciting journey."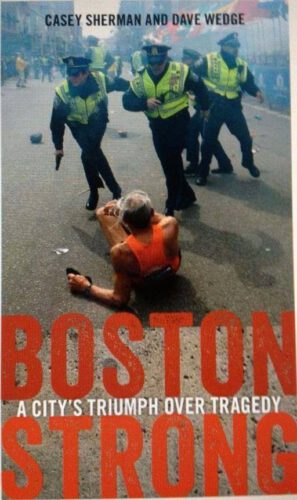 Respect the Hustle
Wedge says that a key to his relationship with Sherman is that they "both grew up in newsrooms." He adds, "We understand collaboration and the importance of it. Some people are better at certain things than others. There are interviews he can do that wouldn't open up to me as much, for instance. We play to each other's strengths and respect each other's experience and hustle."
He calls the marathon book a "huge" topic that left the duo with little choice but to "hit the ground running."
Wedge says, "It was really a true collaboration that we had to stitch together carefully. It's still the one that I'm most proud of. I'm proud of all of them, but it was such a monumental accomplishment to finish this one, and it's become a chapter in Boston's history. We know how much it means to everyone — those who lost family, those who lost limbs. Working on the book — and the finished product — changed my life."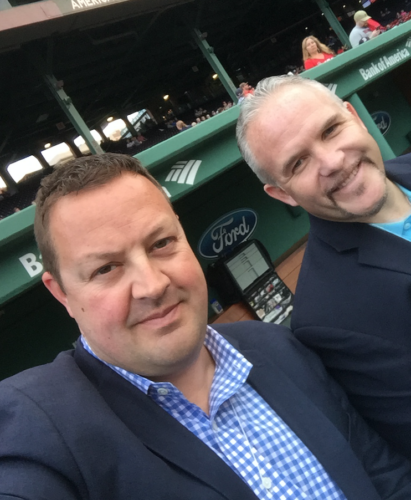 When Wedge and Sherman tackled their next topic — the story of Pete Frates, the Beverly native and former Boston College baseball captain stricken with ALS, who started 2014's famous Ice Bucket Challenge social media fundraising campaign — they divided the work a little more clearly.
"With the last three, we divide the books in half and bring our work to the table," Wedge says. "Of course, whenever you do an interview, things come up that might not fit in your half so you reach out and say, 'Hey, I got this from this person; it might work for you.' That's part of our collaboration, as well as at the end — after we've each written our sections, we edit the other's, and pull it back together for a final edit before turning it in."
Wedge enjoys the relationship with Sherman and the opportunities it brings. "We challenge each other to write better, and to get more news," he says. "We love telling inspiring, incredible stories and want each book to be the best it can be."
Wedge is just getting started on another book — this one without Sherman — tentatively titled Slam, the true story of a U.S. Bureau of Alcohol, Tobacco, and Firearms (ATF) agent who became the only federal agent to infiltrate the infamous Pagans motorcycle club. "I've been looking for a book to do on my own and just locked in this deal in September," Wedge says. "It will be released on the same label as Hunting Whitey (HarperCollins) next fall."
A Seat at the Table
Books aren't Wedge's only focus, however. He's still working regularly as a freelance journalist and has made regular TV and radio appearances in recent years to discuss the topics covered in his books.
In addition, he and Sherman opened Fort Point Media two years ago as a production studio for the many TV and film deals that have come their way.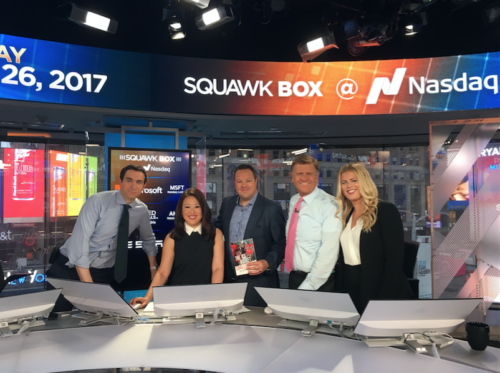 Of course, his foray into the production business started when Fox bought the rights to Boston Strong and it became a major part of director Peter Berg's Patriots Day, starring Mark Wahlberg, which hit theaters in 2016.
"We consulted on the script, read each version of it and gave notes, and were on-set regularly," Wedge says. "We were more of a resource — when you're part of a Pete Berg movie, you know who the boss is. He and Wahlberg, it's their show. It was my first major Hollywood film experience — a tremendous learning experience, and I'm very proud I was involved."
Wedge says his main goal as part of the Patriots Day team was to make sure that "the victims weren't offended, their sensitivities respected, and the terrorists not glorified in any way." He adds, "Most of those we wrote about in the book really liked the movie. It hit all the right themes."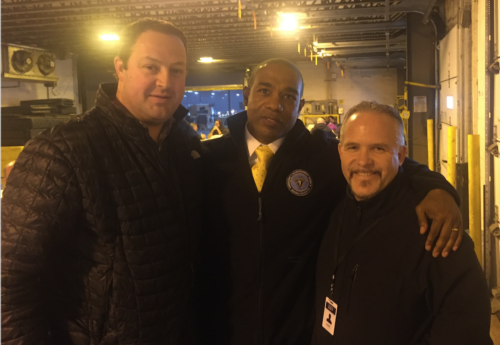 It was the experience on Patriots Day that led Wedge and Sherman to create their own company. "It's a way for us to make sure we always have a production credit and a seat at the table for our projects," Wedge says. "Now, whenever our work gets optioned, we're attached as producers, and we can protect the integrity of our stories."
All three of Wedge and Sherman's other projects are in various stages of pre-production as either films or TV/streaming series. "We're expecting some big news on the Pete Frates book project soon, and we're partnered with some well-known producers on the Tom Brady book," Wedge says. "We're very excited to be partnered with Double Nickel Productions (which produced Clint Eastwood's Gran Torinoin 2008) on a streaming series based on Hunting Whitey."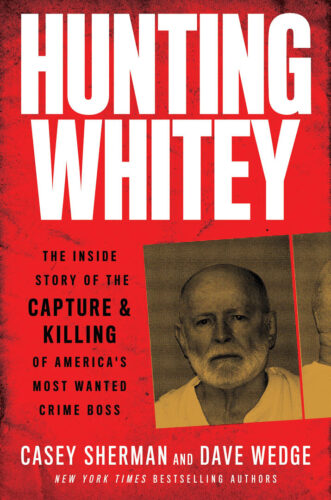 Though Wedge points out that COVID has impacted Hollywood — slowing down many projects — he and Sherman also are busy acquiring material for Fort Point Media, including the rights to Nantucket Magazine editor Robert Cucuzzo's book Tracking the Wild Coomba: The Life of Legendary Extreme Skier Doug Coomba. "Coomba died while trying to rescue a friend and client in 2006," Wedge says. "It's a great book, and we're partnered with Outside Studios — the TV and film arm of Outside Magazine — on the project."
Connection and Intersection
Add in the upcoming Lennon book, and — clearly — Wedge (and Sherman) remain quite busy.
"We work fast," Wedge says. "Last year was very busy: we wrote both Whitey and Lennon last year, and submitted both manuscripts within a few months of each other. Not to mention, in September, the paperback of 12 was rereleased with new information about Brady's move to Tampa. So that's, what, two-and-a-half books in a year?"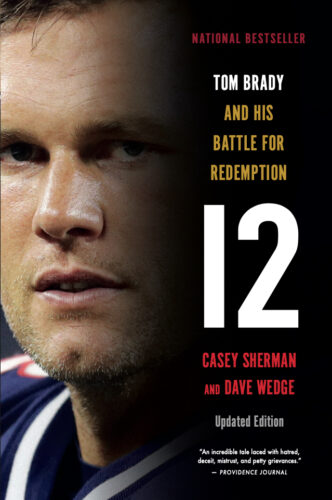 Neither was too busy, though, when Patterson inquired about working together.
"The opportunity came through our agent, who has a relationship with Patterson's folks," Wedge says. "He's been getting more into non-fiction — look at the Jeffrey Epstein book (Filthy Rich, now a smash-hit Netflix docuseries)— and he had noticed our work. We had a conversation and he asked us to come up with some ideas. It all led to us working on the Lennon book together."
Wedge says the trio had great conversations about what the narrative of the book would be — following Lennon and his killer, Mark David Chapman, in the days surrounding the murder — and agreed the time was right. "With the 40thanniversary coming up, it's time for a fresh dive back into this as a true crime story," Wedge says. "It's a story I was born to be a part of, as an investigative reporter and a music writer — a true intersection."
That's not to mention Wedge's early love of the Beatles and Lennon.
"I was 10 at the time, and it was probably the height of my Beatles fandom," Wedge says, remembering December 1980. "I sat and listened to their records every day — Yesterday and Today, Rubber Soul, The White Album. His new album, Double Fantasy, had just come out. I had this Beatles trivia game — Beatlemania — that a friend and I would play all the time. When the news came in, I just remember being sad and in shock; and I remember talking to my parents about all of it."
With that personal tie to the story, Wedge says, "I took it very seriously when we partnered with Patterson. It's something that matters very much to me. Being able to interview those directly involved and pulling the old case files — Chapman's signed charging sheet, the autopsy report — it was something. We were the first journalists to look at those files in many years."
It's these kinds of stories that drive Wedge to dig deeper into the book world. With the past six years of success under his belt, there's no reason to believe he will stop delivering non-fiction must reads for years to come.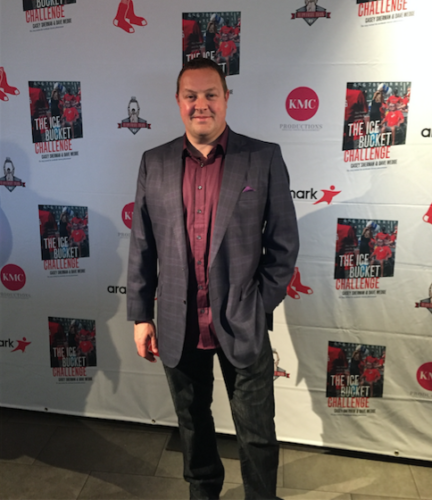 For more images, updates and news on all things BostonMan Magazine, please follow their Instagram account here.