A few months ago, I was planning out my very first Instagram Live show, where I would be opening my music collection vault and playing 2 hours of rare demos, freestyles, remixes and alternate tracks from the late Notorious B.I.G. who would have been turning 48 this year (killed 24 years ago at the age of 24). I curated about 30 of my rare tracks chronologically, starting with Biggie rapping at 16 years old and ending with his final radio freestyle in L.A. just days before his murder. On May 14th 2020 at 7pm, I hit "Go Live" on my IG page (@everydayisacanvas) and the rest is history as they say. Having one of the most complete archives of Biggie's unreleased music in existence is just one of the many accomplishments that have come from being a lifelong music fan and collector.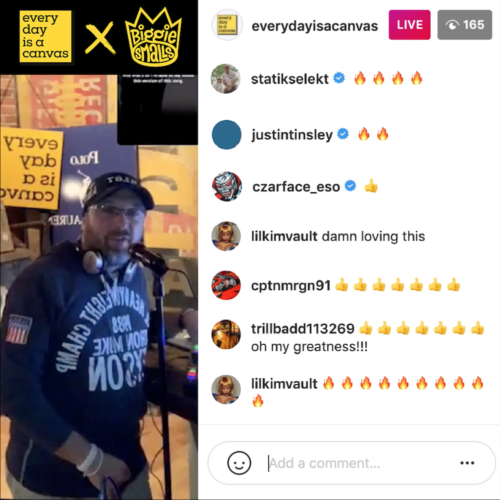 ***
It all started when I was 5 and my mother introduced me to music. She gave me her Bee-Gee's record player that came with a built-in speaker, red strobe light and microphone. And with that turntable she also gave me a stack of her 45's. They included Michael Jackson, Lionel Richie, Jim Croce, Julio Iglesias, Diana Ross and so many more. Those records are actually sitting on the table next to me as I type this article. Those early years being exposed to a wide variety of music were foundational in what would grow into an obsession with music. All types of music.
Around the time I turned 11, Santa brought me a Sanyo dual cassette deck boombox. Although I had a job as a paperboy, music is expensive when you're 11 so my friend Greg and I came up with a plan. He had an older brother in high school who had one of those black plastic cassette racks mounted to his bedroom wall that held 100 albums. And his was so full that there were tapes piled up on the top edge. You're picturing it now aren't you? Since I had a new dual cassette recorder, we decided we would copy all of his albums. Not only did we beg our parents for blank recordable Maxell tapes, but we also needed to make these copies as good as if we bought the actual albums on our own. Whenever we had a bunch of albums duplicated, we took out all the original J-cards and rode our bikes 3 towns away to the only Duval's Pharmacy with a color copier. We loved music so much, we did what we had to do to have our own (homemade) copies of all the new music that was coming out.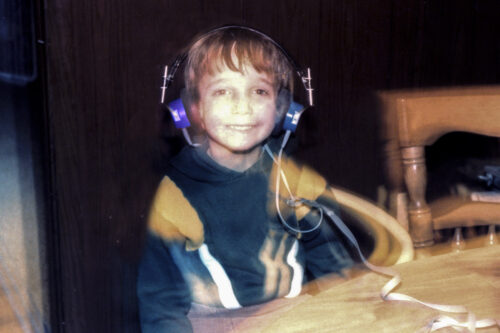 A couple years later on my 14thbirthday, I got an upgraded boombox. Not only did it have a CD player, but the CD player part detached and became a Discman. My Dad drove all the way to Dedham to buy me this amazing piece of fine technology at Lechmere Sales. At this point I had probably 150 albums on cassette (all homemade Maxell / Duval's specials) so I had likely yet to pay for an actual album. Then… I discovered Columbia House and BMG and I got my coins out. When I realized that I could mail in a postcard with a penny taped to it and they would mail me 12 "free" CD's, I suddenly took on the identity of 3 pro skaters at my parents' address. Tony Hawk in Apt 1, Mike McGill in Apt 2, Me in Apt 3 and Mike Vallely was in Apt. 4. I somehow managed to avoid my parents getting to the mailbox before me, the mailman asking questions, and of course going to federal prison for mail fraud. My cassette collection quickly expanded into a large CD collection which continued to grow as Ugly Kid Joe, R.E.M. Kris Kross, Dr. Dre, New Kids and so many others graced my shelves.
When I was a senior in high school, I was listening to my favorite Boston radio station, JAM'N 94.5 and I heard their newest DJ, Roy Barboza mixing hip-hop records, blending them seamlessly from one to the next. I was immediately intrigued on how this could be happening. A few weeks later at my prom, the DJ there was doing a similar thing, mixing music together. I approached him, asked for his card and hired him to play my high school graduation party. Shortly after, I asked him for a job DJ-ing with him and "Dj Snoyl" was born.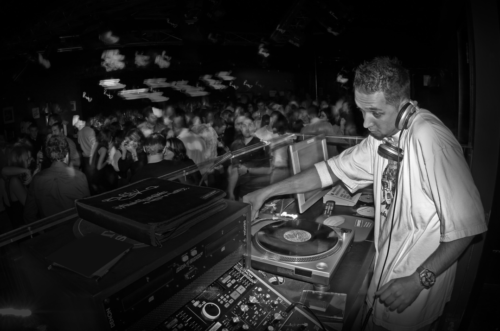 A few months later, I started college at Bridgewater State, arriving with newly purchased turntables, a mixer, my art supplies and lots of Tommy Hilfiger. Around the same time, Mike, the DJ that I was working for on the weekends told me about a friend of his that had a massive record collection that he wanted to get rid of. The catch was that I couldn't cherry pick, I needed to take all or nothing. For free. Never one to pass up free music, I left his house with every inch of my car filled with literally thousands of records. It was mostly 80's and 90's hip-hop and R&B which is exactly what I was into at the time. In that collection were also 2 copies of Biggies first official single, "Party & Bull" which was his only release on Andre Harrell's Uptown Records.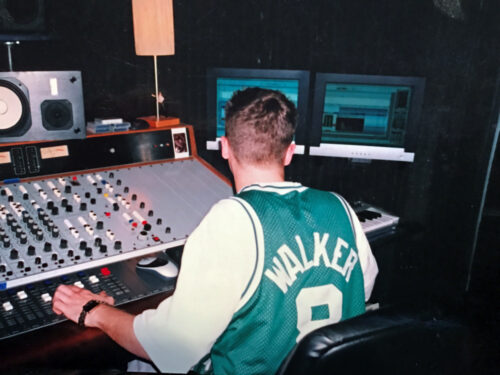 During my first week of college, I had a chance encounter with a kid who lived in my dorm who was also into music. He had just gotten an internship at the campus radio station, WBIM and he invited me to come hang out with him at the studio. The DJ whose show it was never showed up that night, so I turned on the equipment, jumped on the mic and did the show in his absence. The next day the Station Manager called me and I thought I was in so much trouble. Instead, he offered me my own show. I became the only Freshman with their own radio show and that show was the only one to run 4 years straight. By the time I was a Junior, I was the Urban Music Director and I had no idea the doors that were about to open.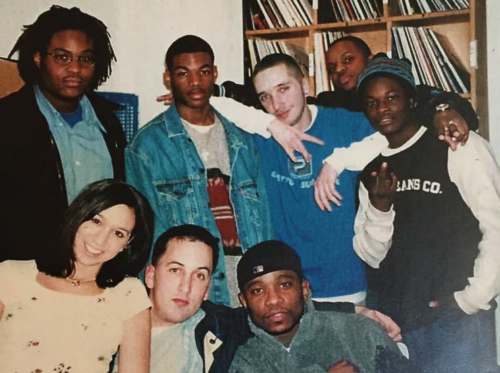 Back in the 90's, especially in hip-hop, college radio was everything. Just watch "Stretch and Bobbito: Radio That Changed Lives". College radio was where the labels put all of their energy back then. JAM'N certainly wasn't playing Jay-Z or Wu-Tang's new single so the labels made sure that those of us that were playing their music were rewarded. Even at a small school like Bridgewater, I was getting so much new music that I couldn't keep up with listening to it. Every single day I would be at the campus mailroom waiting for that days' mailcrate of packages from NY and L.A. I'd get new albums and singles weeks before their release. I was getting concert tickets, backstage passes, merch, you name it. I had no shame asking for 2 of everything too. One copy of a new album for the Urban Department at the station and one for my personal collection. It wasn't rare for the labels to send 5-6 of everything though. We were their promoters. Artists needed college radio and club DJ's for distribution. There was no Spotify, no YouTube, nothing. It was old school marketing and promotions. If you wanted to hear new hip-hop and you weren't old enough to get into the clubs, you listened to college radio or bought mixtapes. I was part of an industry group called "Taste Makers" where once a month, a bunch of DJ's would meet in Springfield or Providence at a club before it would open for the night, and we'd have listening parties. This is where the labels would send a pile of new music for us to listen to and we would write out our feedback for them. Was it a good song, would we play it on our shows, would the "kids like it"? And for our time, we got copies of the music for free. This was white-label, straight out of the studio music that hadn't even been mass-produced yet for distribution and sale. We were literally the influencers of that time that helped break new music.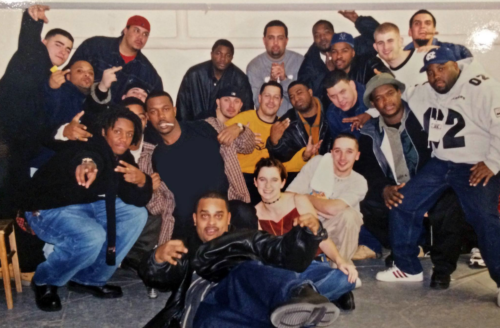 During college and for 4 years after, I was DJ-ing for Mike doing college parties and DJ-ing on my own at multiple bar/club residencies from Bridgewater to Boston. The last club I ever DJ-ed was the Palace in Saugus and I did more than a handful of gigs for the legendary Frankie and Ace of 617 in the late 90's early 2000's. As I grew my reputation, I was meeting major artists, being invited to labels and backstage at shows, performing as the opening Dj for major artists like Run-DMC, Naughty by Nature, KRS-One and even Busta Rhymes at the Avalon when it was still on Lansdowne. I was collecting music more intensely than ever, and started releasing my own mixtapes. Not like tapes to my friends, but real releases. My first two tapes were thru a distribution deal with Landspeed records which got my music across the U.S. and Europe, followed by a solid relationship with Newbury Comics for all of my future releases. And then… I released my biggest project ever in 2004. A self-produced Biggie mashup CD called "Notorious Blends". I had gotten my hands on about 40 of Biggie's studio acapellas (just the vocal tracks, no music) and I became the first DJ in the world to produce and release a full-length Biggie Mash-up CD. Mtv mentioned it as a notable release and aside from the 4 hours I spent with Eminem in 1999, it was the highlight of my music career.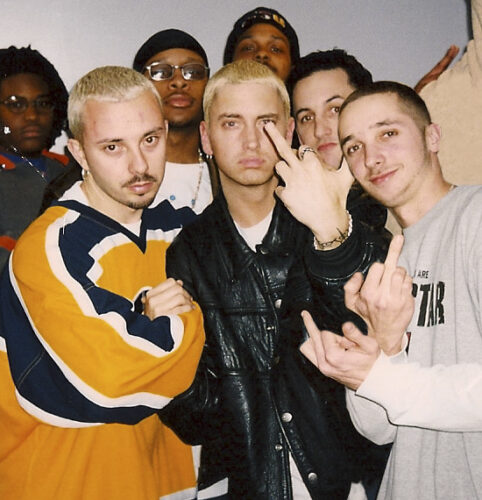 Although I "officially retired" from DJ-ing in 2004 after the Biggie fame to focus on running my graphic design business full-time, I have never stopped loving and collecting music. The only difference is that now I actually pay for it. I now listen to almost everything digitally, whether it's stuff I ripped from CD or stuff online. I was an early adopter of Spotify and have been using it almost daily since it launched in 2008. I also love Soundcloud and Mixcloud for listening to Dj mixes, but music is so much different now than it was when I was in the height of it. I don't love a lot of new music and on most days, you'll find me playing some 70's soul or 90's hip-hop. I've long-gotten rid of all of my records aside from a small collection of the most sacred and rare 12's (MJ's Thriller, 50 Cent's early demos, all my Biggie records, Kobe's lone single, etc.)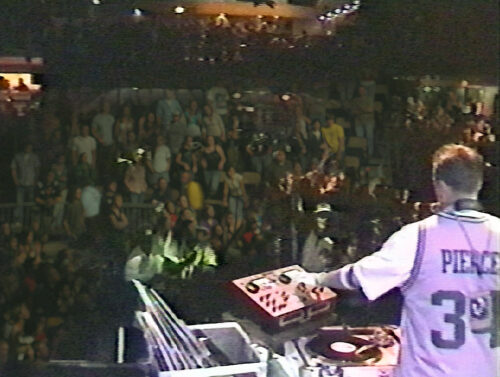 When I dusted off my DJ equipment and did the Biggie Rarities show on Instagram Live a few months ago, I knew that I was sharing music that even the biggest Biggie fans were going to hear for the first time. It was an unbelievable experience knowing that I was playing music that had so rarely been heard that even Biggie's son, CJ reached out to me to tell me how excited he was. The IG show was picked up by the Source, Okayplayer, High Snobriety and other industry websites. Statik Selektah, a Boston native now based in Brooklyn, and one of the most respected current producers in the industry went on his Instagram Live the night after my show and played snippets of a few unreleased tracks that I sent to only him. As he played the tracks to his audience of thousands, he kept saying "this is crazy!, this is crazy!!" Music will do that to you. Hearing music can be a religious experience. I'll never forget the childhood excitement of copying my friends older Brother's albums, or the smell of the Columbia House CD's, or the thrill of seeing an artist I love perform in person. I'm still friends with Roy Barboza, the DJ that got me into DJ-ing. He actually DJ-ed my 40thbash a couple years ago and I designed his new RB branding. I'm raising my young kids (2 and 4) to love music and also love and appreciate the culture like I have. There's a saying that "music transcends any language. It's a language of its own. If it touches your heart and soul, it doesn't matter where it comes from"
***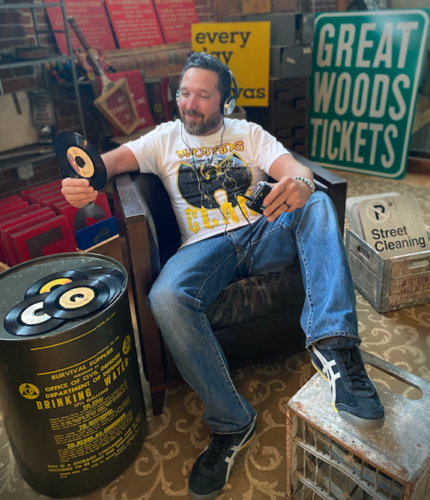 Joe Lyons is the award-winning Creative Director/ Owner of Boston design studio Spin350 Creative. He is the designer behind local projects including the Verma Foundation, James White's "Sweet Feet for Strikes", Pan-Mass Challenge's "The Resolution" and many more. Joe and his projects can be found on Insta at @everydayisacanvas
For more images, updates and news on all things BostonMan Magazine, please follow their Instagram account here.