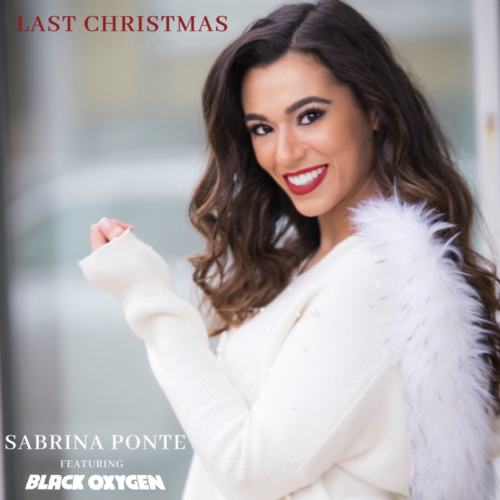 An all time legend once said, "You miss 100% of the shots you don't take." Anyone? Wayne Gretzky! So, while we are on the topic of the NHL, and Gretzky -a man who has had many memorable games here in Boston- let's start at the beginning.
It's 1999, I'm in the TD Garden in a dress and patent leather Velcro- shoes, because fashion as a 4-year-old, is everything! My dad brought me to my first Bruins game and I was SO excited, so excited that I was swinging my legs and accidently kicking the macho man in front of me in the head. Ya know, the type you really don't want to drop any popcorn on. He would turn around all mad then realize it was this little girl with fold over socks smiling at him and my kind- hearted father apologizing. My dad would then carry me, face towards him, all the way back to where we parked so the wind wouldn't slap my face. Any dads relating to this? Well I'd have to say it was these games that really started to develop my love for Boston. Keep reading, this will come full circle!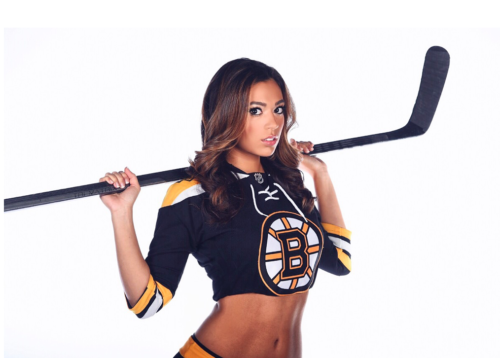 Going back a few years to a 1996 day my parents and I were supposed to catch a flight to Florida, now this was before Uber when if you needed to get a ride to the airport crazy early you had a friend or relative sleep on the couch to drive you. Well, he didn't wake up and my parents missed the alarm, but what did wake them was their 6-month-old who could barely form words singing from her crib. They were in awe. My mother always says she knew at that moment that singing was in my future: And don't worry, we made our flight in true Boston fashion. I joined the church choir at age five where, truth be told, because I wanted to belt every song they didn't put the mic in front of me so the other parents would be able to hear their children as well. My parents realized young that performing was my passion and put me in theater and then I had the privilege of making it into the Young Opera Company of New England at age 10. While in high school I was a dancer as well as an athlete but also had the desire to attend the New England Conservatory of Music every Saturday for five hours of classical and theory training a day for years: I earned my certificate senior year high school.
My freshman year in college I was prolifically ambitious. I decided to compete for the Miss America preliminary of Miss Boston and won having very little pageant experience. At the pageant, I competed in swim, onstage question, talent, where I sang Italian opera, and interview, where I was the top scorer and won the Dale Carnegie Public Speaking Scholarship. I was the youngest title holder to win at 19 and that was just the beginning of a life changing year for me. I became an ambassador for The Children's Miracle Network, who I have raised thousands of dollars for and had the opportunity to give a year of service to the city of Boston being awarded the Community Service award by the Lions Club. Making appearances and hands-on volunteering throughout my community allowed me to connect with all of its people and build relationships I am so grateful for.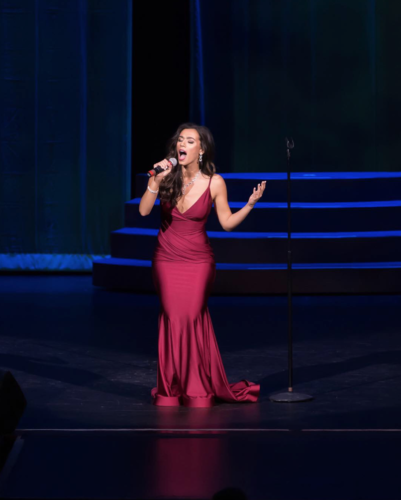 During my title year, and really the rest of college, I realized the importance of networking. Not just meeting as many people as possible, but seeing how much having good character carries you. People remember that stuff. A few months after winning Miss Boston, I decided to combine networking with music, and landed a job at iHeart Media. My resume only consisted of winning Miss Boston and the work I had done in high school, so was I qualified to join the biggest media/radio company in the country? Probably not, but I knew I could do the job, so I sold myself and was their youngest hire. I loved being the rookie and was able to spend five years with iHeart from working concerts, to charity events, to eventually having my music played on their stations. My next rookie position was becoming one of the seven new girls out of over 500 candidates chosen as a Boston Bruins Ice Girl. Still age 19 when hired, I would sometimes have to go straight from class to games, wearing big sweatshirt over my uniform and having my skates handy. I had the time of my life getting to work not just the Bruins Games but for the Bruins Foundation doing events for kids. Hearing when a library requested me back for another children's visit after reading,  "Z is for Zamboni" and doing some activities with them really made me feel like I was making a difference. Being able to tell young girls at events I wear hockey skates just like them made them feel so good and I loved being able to show that you can be sporty and still girly, you do not have to pick.
From all of the public speaking I was doing through the Miss America organization I realized I had a knack for hosting and enjoyed being on camera. Now I went to college at Berklee College of Music where I studied Music Business, which because of the depth of the degree requires about ten classes a semester, but was a girl on a mission so I went and picked up a third job. Dirty Water TV here I come! Again, as the rookie and the only 20- year host on NESN people wouldn't believe my age but there is power in knowing what you can do and putting yourself out there. My first ever event was working Boston Calling which was very fitting since I was a musician. From the start of my hosting career I have gone on to interview some of my favorite artists like Lady Antebellum on the Country Cares red carpet and worked some pretty incredible events. I also stumbled into modeling where I made my debut on the chronicle modeling wedding gowns for a Boston boutique. Modeling is something I continue to do and I was able to sign with my first agency after winning the 2016 New England Talent Search. I sang Whitney Houston's "I Have Nothing" and one of the judges approached me after saying she had a modeling agency and wanted me to come in for an interview. Since then I have signed with agencies in both Boston and Nashville as well as freelance and work off of my social media @sheslegallybrunette. I am blessed to have worked with companies like Aveida, Dermologica, Revolve and many more.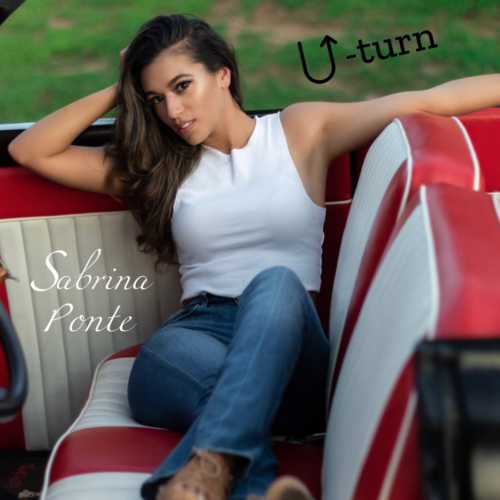 After graduating Berklee, I decided to move to Nashville, Tennessee to pursue music. I released two singles "U-turn" an original and "Last Christmas" a rendition of a holiday classic, both songs are currently getting play on New England radio. I completed two internships, working on Tanya Tucker's management team at Sawyer and Garner and a music publishing company, Carnival. I then won the title of Miss Music Row, qualifying to compete for Miss Tennessee which I will do this upcoming summer. As a Miss Tennessee candidate, I work to promote a healthy lifestyle to help address and bring down Tennessee's obesity rates and have written a series of children's books on the topic of health that will be published shortly. Currently from my growth on social media which came from all of the previous great opportunities I am able to have a platform where I choose to promote positivity, a healthy lifestyle, and being a good person as well as my music. My music is on all streaming platforms and can be found under my name, Sabrina Ponte.
So, if I can leave you with anything it's not just being in the right place at the right time, it's finding where that place is and putting yourself there. I didn't have an instruction manual as the entertainment industry just isn't like that, but figuring it out myself with the support of my family is a journey I wouldn't trade for anything. Go to the auditions or interviews you think you have a small chance of getting, even if you get a "no" it will condition you. Be the rookie, go for it, and be fearlessly yourself. Lastly, thank you for reading Boston!
***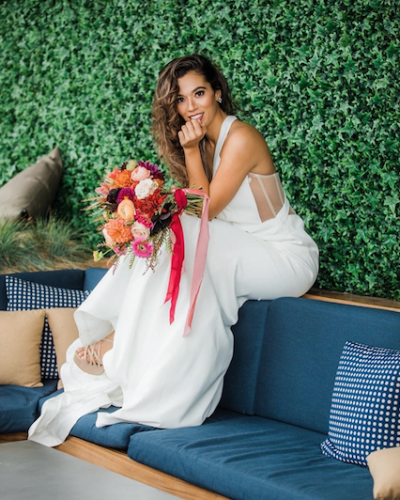 Sabrina Ponte is an international recording artist based out of Boston and Nashville. A former Miss Boston, and Bruins Ice Girl, the city of Boston truly runs through her veins! To stay connected with Sabrina, you can follow her on: Instagram, Facebook, and Twitter.
You can purchase Sabrina's new single, Last Christmas on both iTunes and Spotify.