This week I had the privilege of interviewing a truly incredible individual: Mark Hardin. Mark is a Boston native, a war veteran, a suicide survivor, a writer, and above all; a truly caring person.
Mark is dedicating his life to giving back to those who have struggled in multiple areas including ptsd, depression and racism.  At this time, Mark is putting his skills as a writer to good use and creating a heartfelt television series called The Parallel.
The Parallel shines a light on all of the above issues and many more.  Mark explained that he is using every resource he can to make this project come to life to give a voice to those who aren't able to use their own.  It is his top priority to employ local veterans, creatives and anyone who is searching for purpose.
I had the opportunity to read some of his script and can say first hand, you won't want to miss this! Join me below as we dive deeper into Mark's interview and hear in his own words a little bit more about himself, this beautiful project, and how you can help make a difference.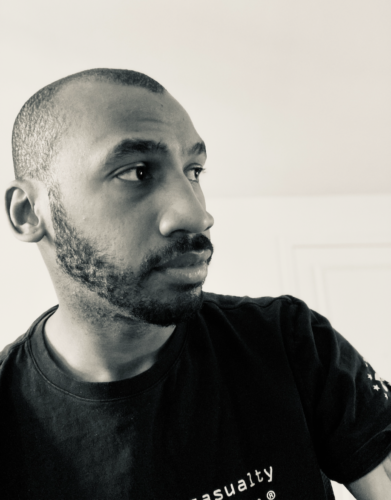 BMM: Tell me about yourself:
MH: My name Mark Emmanuel Hardin, I am an African American Army Veteran of eight years, a writer, actor and Local 481 Film Mechanics Union Member. I grew up in this city and I want to see it thrive. Mainly because of what I've been through. I um… I survived suicide at an early age, I've dealt with racism and even discrimination because of the color of my skin. I've only ever felt bad for people like that, how can you hate someone because of how their ancestors adapted to their environment right?
Well, I persevered, teaching me about the darkness' of the world. Now I focus on making the world a better place and inspiring peace, love and happiness throughout the time I have left on earth. I dream of being an icon with a platform for change and a suicide prevention advocate, I study the human mind and support the development of mental sciences with hopes of investing in tools to help support mental health.
BMM:  How long have you been working on The Parallel?
MH: I've spent the last 3 years developing this vision.
BMM: Why did you create The Parallel?
MH: I honestly feel as if The Parallel is more than just a creation. I mean yes, I wrote it. But every aspect of this journey has always been a part of mine. I wanted to share that, open the eyes of my viewers to a different perspective on social issues with a terrifying twist. I wanted to touch on emotional issues with a more impactful understanding.  I made this show so that in our hearts and minds as people we feel more inspired to change our home for the better.
BMM: What are you hoping The Parallel will provide to the community and its viewers?
MH: For Bostonians, I want us to have a story we can be proud of, but I also want people to take the messages in my story to heart. I want people to want to be a community again, support suicide awareness, mental health issues, sexual assault prevention and more. I want the community to acknowledge this platform as a chance to discuss the real issues.
BMM: What is your vision for The Parallel?
MH: It's a Universe, and I want to develop it on as many platforms as possible. As of now I have seven seasons for viewers to dive into.  I want to film it here in Boston. I will be using a predominantly Boston cast and Local 481 working together to develop more jobs here.
More revenue for the state, so we can build a united Boston. Film = local jobs, period.  Film has saved me and my family from being a homeless veteran statistic and I want to do the same for others. The bottom line is, I want nothing but to see this state thrive.
BMM: What is your personal connection to The Parallel and why is it important to you?
MH: The main character is who I am, who I've been and where I am going. I've faced some dark days growing up, I've overcome them, and I want to share that with people like me.
Not just young African Americans, but people who have been depressed, suffer from mental illness or some form of discrimination. I represent them. It's important to me that we change the way everyone is viewed, that we dive deeper in the social issues we share. That we take the Band-Aid off and let the wound heal openly.
BMM: What kind of support are you looking for?
MH: We are mainly looking for financial support at this time. We have assembled a talented cast and crew for the TV pilot which represent a broad diversity of communities including; veterans, women, and a mostly minority cast.
BMM: Where/what do proceeds go toward?
MH: Money raised would help get this project off the ground, get these local veterans and artists paid and the proceeds would go towards various charities to help with Suicide Prevention, Mental health awareness, sexual assault prevention, human trafficking, and anti police brutality.
BMM: How can people get involved?
MH: People can get involved in any way they want to. The great thing about film production is the plethora of talent and determination. If someone wants to donate money, time, or simply be a better person in their community, that can be a big help.
BMM: What are your points of contact for people who want to get involved?
MH: You can reach me at my email: Mark.e.hardin87@gmail.com. Or my colleague,  Mark Meagher: meagher.mark@gmail.com
BMM: Anything else you would like to share?
MH: I just want to say that I am grateful for even this opportunity to express myself. Even if you've read this entire article and have no intentions on supporting this vision, I am optimistic that my infectious goodwill and passion will inspire you to be the same. So thank you for reading this and may the stars forever be in your favor.
***
As always, thank you for taking the time to indulge in yet another incredible local's journey to bettering our community.  You can always reach me at:  alexandragmarcello@gmail.com to get involved Mark's vision or to let me know about your own charity/non-profit/community outreach.
***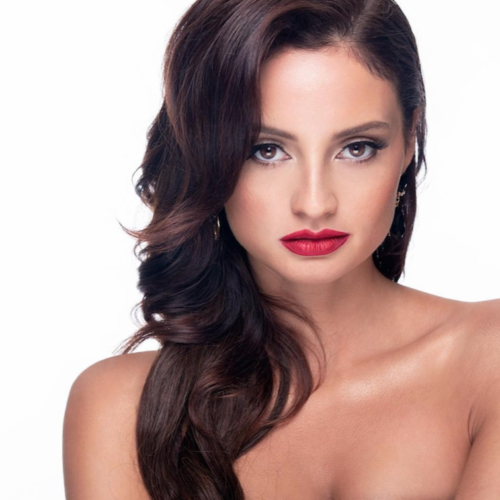 Alexandra Marcello is the Non-Profit Coordinator for BostonMan Magazine. A lifelong philanthropist, Ally also balances her time as a model, actress, television host and real estate agent. If you have a non-profit or charitable cause you would like to have featured in BostonMan, please reach out to Ally here.
For more images, updates and news on all things BostonMan Magazine, please follow their Instagram account here.