If you don't know what you want, you'll never get what you want.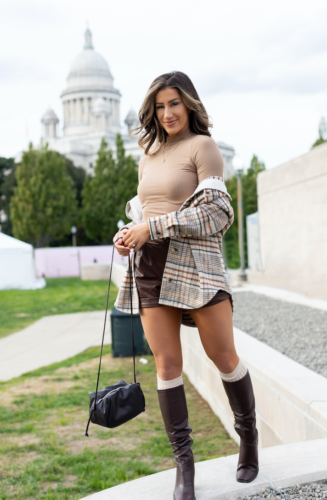 Life is busy, it can be difficult to stop what we're doing to sit down in silence and reflect. But it's SO important. If what we want isn't clear as day, how in the world are we supposed to make it happen?
Ever since I was a young girl, I dreamed about getting corrective eye surgery. I had terrible vision and needed contacts and glasses from the second I woke up to the second I went to bed. Without them I couldn't see my phone unless it was pressed up against my nose. I've always wanted LASIK but years passed and I never did book an appointment.
This past year, I started a daily routine. Every single morning, I write down how I'd like to envision my life. I word it as if already have it. It feels strange at first, but you need to believe it to achieve it. In my journal, I started to write 'I have perfect vision.' After months of writing it down, I had researched the best doctors in the area, found their emails and pitched a social media partnership in an industry unfamiliar with influencer marketing. The process was challenging at times, but I was persistent, and my perfect eyesight manifestation became a reality. When you keep your goals at the forefront of your mind every day, you find ways to make them happen.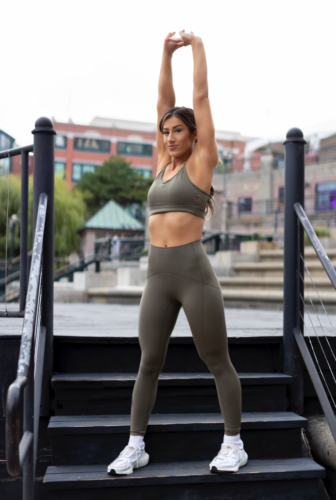 Tips on a morning routine:
Write down 3 things to manifest. It can be small or big and it can change as often as you like. (Speak in the present tense, as you already have it. Avoid words like 'want' or 'need'.)
 My workout class invigorates people.
Write down 3 things your grateful for. Expressing gratitude for what we already have can make us a more happy & positive person.
 I'm grateful for the opportunity to write in The Next Level column for BostonMan Magazine.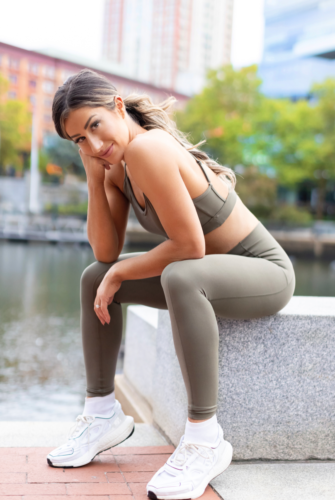 Your dreams are limiting you. 
Early this year, I set a goal to hit 10 pull ups. This was a big goal for me since I couldn't even do 1. In January, I started implementing pull ups on a daily basis. I did pull ups on days I didn't workout, on days I was tired, on days I forgot until it was almost midnight. No matter what the day was like or how much I didn't want to do them, I did them. I started to notice I was getting stronger every week. In just a few months I was doing 10 pull ups!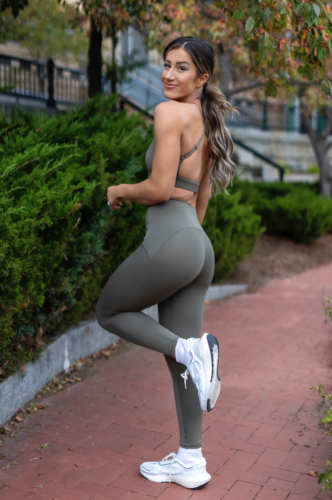 Then one day, my fiancé Brendan was watching me do pull ups and pushed me to do more. I told him 10 was hard enough. I didn't have the strength to get even one more rep in. But then I realized something. Prior to hitting my goal, I had been progressing on a weekly basis, getting a few more pulls up then the week before. But once I hit 10 pull ups, progress stopped. 10 pull ups was my ultimate goal and I proudly reached that. But I never imagined I could do more than that. And that right there was the problem.
Sometimes we dream big but then put a cap on it. Once I changed my mindset, I found strength I didn't know I had. By June, I was doing 22 pull ups! Don't let your dreams limit you. You can do things you can't even dream up if you allow yourself too.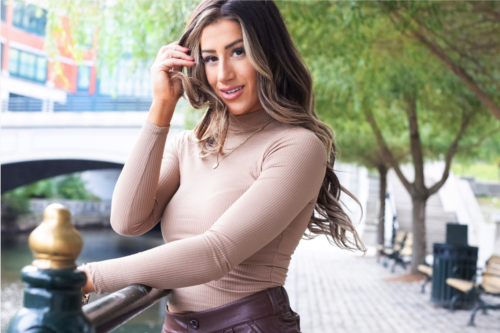 Over the past year, I've seen firsthand how consistency and mindset are everything! The mind is like every other muscle in the body. It needs to be challenged to become stronger. The more you practice consistency, the less tempted you'll be to give into resistance. We can practice what we want here and there but it's the commitment to consistency that makes the real change. And that's with everything in life. Find ways to practice what you love daily and see how it changes you to the core. You'll become a more dialed in, intentional and happy person.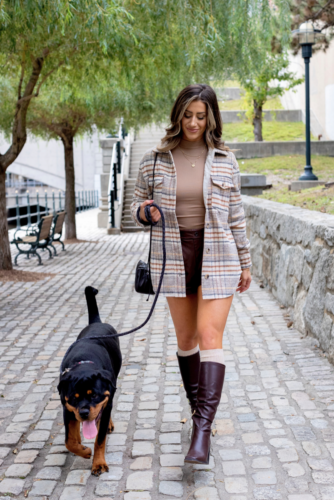 All images by Samantha Robshaw @srobshawphoto HMUA by @ShimmeredBeauty
***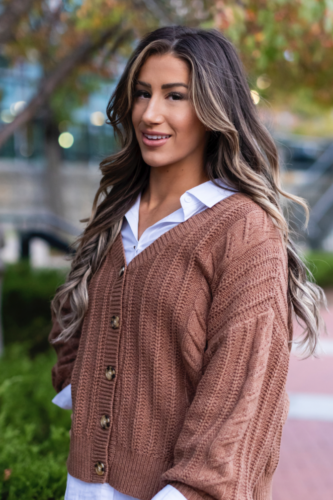 Margaret Cresta @sovigor is on a mission to live vigorously. The Boston based trainer shares fun, effective workouts that inspire strength and good energy.