The Cannonball Adderley classic came to mind when Boston jazz landmark Wally's Café reopened last September. But general manager Frank Poindexter says the 76-year-old club's focus on helping talented up-and-comers become professional musicians — as well as its third-generation family ownership — helped Wally's survive the shutdown and prepare for its next act.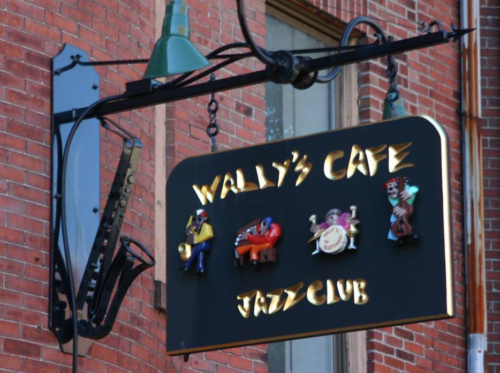 "The most important thing that we do is provide a forum for musicians to perform and perfect their craft. And, even more so, to create lifelong career networks," says Frank Poindexter, general manager of Wally's Café, the historic jazz club on Massachusetts Ave. in Boston's South End. "The other thing is that we play an integral part for our community in keeping the American art form of jazz alive."  
Poindexter is part of the third generation of his family to run Wally's, founded in 1947 by his grandfather, Joseph L. Walcott. He and his brothers, Paul and Lloyd, manage the business for their mother Elynor, who took it over from her father in the early 1980s after the club moved across the street from its original location. Walcott, who emigrated to Boston from Barbados in the 1910s, was the first Black owner of a nightclub in New England and the first Black man to be granted a liquor license in the city of Boston. 
The club also integrated Boston's mid-century jazz scene. There were two other clubs on the same block when Wally's opened. As Richard Vacca, a Boston jazz historian, told Boston Magazine in 2021, "Until 1948, the Hi-Hat (a club across the street) was whites-only — the only Black people that were in the place before 1948 were serving the food, washing the dishes, and so forth. Wally's attracted a crowd, and the guys who owned the Hi-Hat saw what was going on. So, the next year they converted from being a whites-only dine-and-dance place to a jazz club with an open-door and colorblind-admissions policy. So, I think that had a big effect on the neighborhood and in the community."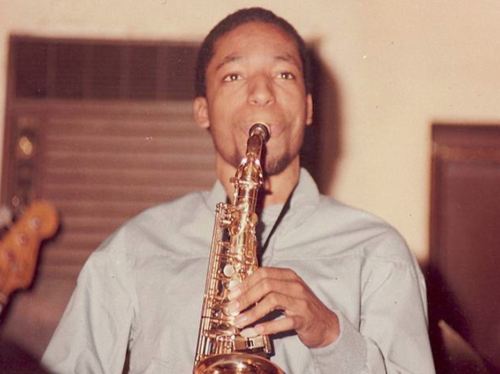 In those early years, Wally's welcomed jazz icons including Charlie Parker, Duke Ellington, Billie Holliday, and Cannonball Adderley. And during his three years living in Boston in the early 1950s, Martin Luther King, Jr., was a regular attendee at Wally's. Beyond that, Wally's continuing legacy is as the ultimate training ground for young musicians. As jazz transitioned out of the Big Band era in the 1950s and 1960s, Walcott saw an opportunity to mix the promising students at Boston's surrounding schools — Berklee College of Music, the Boston Conservatory, and the New England Conservatory — with established professionals to not only serve the city's hungry live music scene but also build relationships and careers for hundreds of musicians. 
It continues that focus to this day, through its Student to Student Music project and other initiatives designed to welcome young talent through its doors.  
The club celebrated its 75th anniversary last year by reopening in September after a two-and-a-half-year COVID-19 shutdown. It returned immediately to its incredibly busy schedule: three shows per night, seven days a week. Funk music is highlighted Sundays, Tuesdays, and Wednesdays; Monday is blues night; Latin jazz salsa is presented on Thursdays; and Friday and Saturday nights are for jazz. 
Poindexter is a font of information about Wally's Café's past present and future. I spoke with him via Zoom on Jan. 12. The following conversation is lightly edited for clarity and space considerations.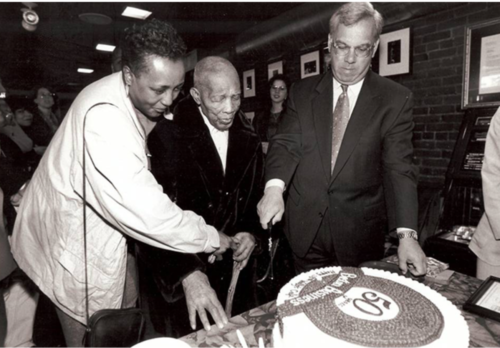 BostonMan: Wally's has been a proving ground for young musicians for almost eight decades now. What's the most important achievement for the club when you think of its connection to the music community? 
Frank Poindexter: With the advent of all these other musical genres, it's important that jazz, this American music form, has a place. It's kind of lost its importance from the perspective of a young demographic. But there are pockets of young people who are aware of the importance of jazz and the benefits of learning the form, and how it will help them in their endeavors. You can master jazz and get immersed in it. It helps them in the other genres, due to the nature of the music style. 
What it comes down to is the separation of being in the studio and using electronics vs. being a musician. With the advent of electronics, it's affected the overall importance of the musician: someone who can take an inanimate object and make that object create sounds. It's a whole science in itself. It's really hard work to be able to master an instrument. So, when you go back to that, a person being able to sit there for three or four hours of practice, and be consistent about that, it adds to so many other skills a person can gain. 
Being in Boston, we have some of the greatest schools on the planet. We're situated between MIT and Harvard University, two of the premier institutions for higher education. You think of all the research that's going on in Boston and in Cambridge. 
We have some of the brightest people in the world in our community, across all types of endeavors — science, higher mathematics, and all these other fields. And a lot of these people incorporated music in their development when they were younger. They may be a programmer now, or they may be a scientist, but a lot of them played instruments. It all goes together, and they have a certain appreciation for the craft. A lot of those people are the ones who come out to listen to live music.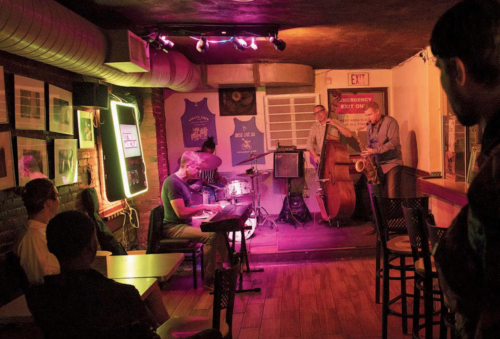 BostonMan: The club has been a hub of black culture during the past 75 years — even integrating the city's jazz club scene. With so many big names — not only in the jazz world — having spent time at Wally's, looking back, who are the people who spent time either playing at or attending shows at Wally's that make you say, "Wow"? 
Poindexter: August Wilson, the famous playwright, did a lot of his work at the Repertory Theatre on Huntington Avenue. He frequented Wally's often. 
I got to meet Bill Murray. He came in and hung out with us about three years ago. Todd English and some of his friends brought him down, and he was around for two or three hours. He was just a gentle person. Just his presence could inspire and make a person stay. We don't usually get to see someone like that in an ordinary setting. He danced and just hung out. For him to do that, it touches an ordinary person's life. 
George Clinton, founder of Parliament Funkadelic, came down and sat in about three or four years ago. Kurt Cobain came in back in the early 90s before he passed away. He and the band (Nirvana) came in and sat in at Wally's. There are so many different people, it's hard to recall all of them.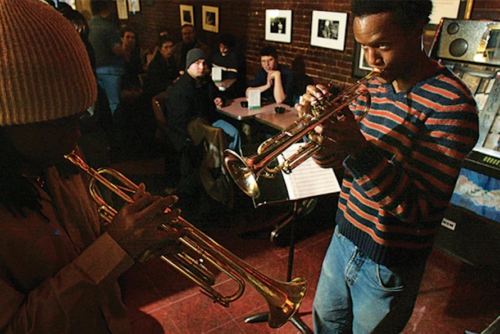 BostonMan: With your grandfather handing down the business to his daughter — your mother — and then her bringing you and your brothers in to operate things, how important is the family aspect to the decades of success Wally's has enjoyed? 
Poindexter: It's super important. We set an example for the community and for families themselves. The majority of businesses in the United States are family-owned businesses. As things have gone along, so much of the focus is on corporate influence and corporate businesses, but they don't have the intimacy and the community nature of a family business. 
We need corporations, but we need a balance of family businesses. It goes to the fabric of American society. Families sticking together, supporting each other, and conducting business. It's something I would think America needs to focus even more on because those things help the community in general. 
BostonMan: You started working in the club as a child and then got involved more deeply as a young adult. When did you and your brothers take a more active role in managing the club? 
Poindexter: In the early 1980s, when we moved across the street. My brother Paul was starting then, he's the oldest. I was in college and Paul had just gotten out of the service and started working. Then I came back, and my brother trained me, and then we trained my brother Lloyd. 
From there, we started working days and nights, booking the bands, and created a whole new perspective with a new generation of musicians. At the start, we were only hosting music two or three days a week, mostly on the weekends. With the three of us, we started doing bands every day. Now we're doing three bands a day. 
Each of us works different days. Paul manages the days and works Friday nights. He's responsible for the jam sessions. We have a band from 5-7 p.m., another from 7-9 p.m., and over the past 30 years, he's been responsible for creating this internationally recognized jam session. I don't think this is happening in many other places around the country. 
My main role is to help my mother with administration and daily operations. I work four nights a week: Wednesdays, Thursdays, Saturdays, and Sundays. And then I also created the non-profit for Wally's to operate our jam sessions. We have a Student Music Project. We offer seminars for youth groups — we're a member of the Greater Boston Convention & Visitors Bureau — so those are the things I do. 
Lloyd works Monday and Tuesday nights, but he's also working on becoming a master electrician.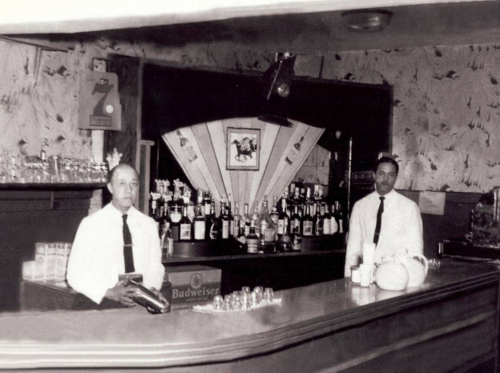 BostonMan: The pandemic has had a more intense impact on Wally's — as a jazz club — than many other venues. Can you share some information about the challenges of reopening? 
Poindexter: It was a process. We did some work inside of Wally's. We had to refurbish the basement. But the main challenge is we had some structural damage in front of the club. We're in the South End, and it's built on landfill. After years and years of the ground going up and down, there was structural damage around our entrance. We had to repair portions of our basement.  
We had to take out loans, but we were also able to participate in the SVOG program (Shuttered Venue Operators Grant, a federal Covid-era program). We got an SVOG grant from the Small Business Administration, so we were able to eke our way through. We had no income coming in plus we spent a lot of money to fix the sidewalk and do the basement — we're always concerned for the safety of our customers — so we just didn't open up for two-and-a-half years. It was long time to have no revenue come in and still having to pay taxes and your regular bills. We made it through. There was a GoFundMe campaign, too, with a lot of great people who donated.  
BostonMan: The pandemic also pushed Wally's into the streaming music world. Can you speak about your streaming initiatives and how your loyal community is responding to live-streamed music from the club? 
Poindexter: During Covid, we did a few streams. We were donated some equipment through YouTube, and a man named Ted Katzenberg, head of their independent venues project. He got equipment to go out to a lot of different venues so that there was another opportunity for independent venues to create revenue. 
He was also instrumental in working with NIVA (National Independent Venues Association). They were the ones who led the efforts to get Sen. Marco Rubio and the senator from Vermont (Peter Welch, a congressman at the time) to create the SVOG program. Through the monumental efforts of Katzenberg, NIVA, and YouTube, they helped save a lot of independent venues in the United States. They were pivotal. Clubs, museums, and independent venues are where culture is propagated.  
We're still streaming, but we're still in the development stage. It's not in our wheelhouse. We're working with some interns and some other companies in order to start doing this on a regular basis.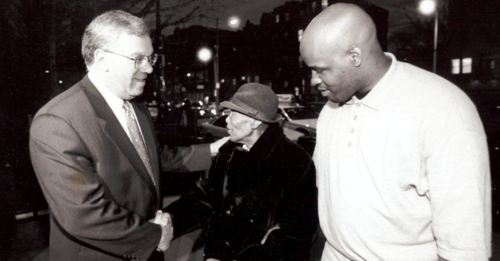 BostonMan: You reopened in September. How has business been? Is there a "We're back!" moment you can think of from the past few months? 
Poindexter: It was the first two days. People heard about it through word of mouth. We just opened up the doors and got the support of our community. We've been here 75 years, and the people who love live music in this community, they came back to Wally's. 
But, you know, we're still working our way back. We haven't done any marketing. A lot of people may not realize we're open. The other thing is, due to the size of the space, some people still are not over the psychological barrier of being in a small place with other people. We're still trying to help people over that barrier.  
And, you know, people's habits have changed. For a couple years, they had to stay home. Psychologically, they got comfortable doing that. The ways the public does things have changed. 
Until then, we keep doing the work and wait for more people to get comfortable going to a place to listen to live music without the fear of catching Covid.  
BostonMan: You're open seven days a week, with three shows per night. With such an extensive schedule, what's the biggest challenge Wally's has to ensure that it's always serving up great music? 
Poindexter: Sourcing musicians. Thankfully we have a great network. You've got to give Boston its credit. We're at the epicenter of the planet for where musicians get educated. They get educated here and the next thing you know, they're in New York, Nashville, L.A. 
BostonMan: Wally's has a long-standing relationship with the many music schools in the city, none perhaps more extensive than with Berklee. How important is helping grow young musicians to Wally's — both historically and, especially, now? 
Poindexter: For us, it's our whole ethos. We're known internationally as the musician's training ground. I think of all the musicians we've been able to give a forum to. All these guys that came through. The band leaders of late-night TV shows, the musical directors — they played at Wally's. Many of them did two or three years of regularly coming through and working on their craft. There are a lot of bands, a lot of producers that are Grammy winners who, again, used this stage so that they could work on their craft. Being a musician is not an easy job. You're not just learning how to play an instrument; you're learning how to be a professional musician. Those are the things we offer. A place to develop their skills so that they become professional musicians. 
Now, it's not just Americans. With Berklee attracting musicians internationally, we're providing that service and those thing to musicians from across the planet now. Here in Boston, you've got New England Conservatory, Boston Conservatory, Berklee, and all the other schools around. This is kind of the epicenter of music training in the nation.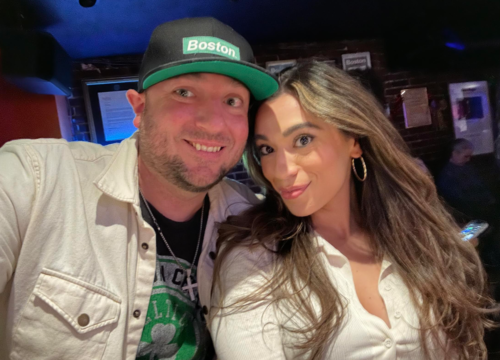 What Berklee has done, though, expanding its school internationally has changed a lot for us. They have students coming from all over. You've got your Asian students coming from South Korea, China, and Japan. You've got your Near East, Israel, and some of the surrounding countries. You've got the Europeans coming from England, France, and Italy. And now, you've got the Eastern Europeans. So now, we're getting young people from Ukraine, Russia, Latvia, and Estonia — all these kids are at Berklee. They create networks. We offer the jam sessions, they all come down, and they're all working on music together. It's like putting together different little pods of kids from all around the globe. While they're at Berklee, they're using their time to work on their craft, create their network. That's how that's happening. 
We've got a whole new crop of Eastern Europeans, and a whole team from Israel, and another whole team from Asian countries. That's the influence of American culture. They want to come here and learn jazz, learn this American art form. They are serious about it. Their work ethic and their dedication to mastering these skills is amazing to see. There's a sense that this is super important. That just goes to the influence of the United States and what we do. 
I don't want to say that the Americans don't value education. But the sense of urgency and the value and importance these kids put on it, you can see the difference. They really value education. Hopefully we can use that to inspire the American kids. We've got to get that back: the importance of education, of learning how to master a craft. 
BostonMan: Is there anything else we should share with readers about Wally's Café? 
Poindexter: Come check out Wally's. If you're a live music lover and want to see young people working and doing whatever they can to master their craft — if you support that — then come on down to Wally's!