ON Thursday February 9th BostonMan Magazine released its coveted 'COLLECTION EDITION' Winter 2023 publication at Eva on 279A Newbury Street in Boston's Back Bay in front of its celebrated Legacy Club professional networking community and thier guests.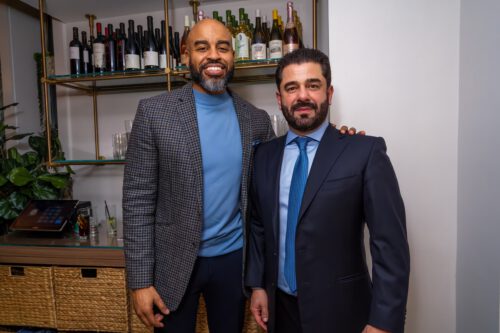 The private release, which also marked the first official Legacy Club event of the year, has been much anticipated since BostonMan publisher Matt Ribaudo revealed Marina Cappi, owner of Marina Studios -where smash box office film 'Whitney Houston: I Wanna Dance With Somebody' (which in one month netted a cool $60m in theatres) was filmed- as its cover in December.
"Our Legacy Club members and thier guests are going to be in for a real treat with both the magazine and event," Ribaudo promised heading into the event. "We have some special things lined up that we haven't done before, and a lot of people worked really hard to pull this together."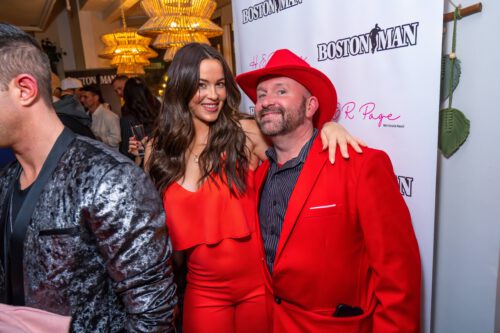 The Cappi cover was shot by Derrick Zellmann at Marina Studios and styled by Amanda Vargus. Shaunna Legatos was the MUA and Alexandra Salmon penned the story.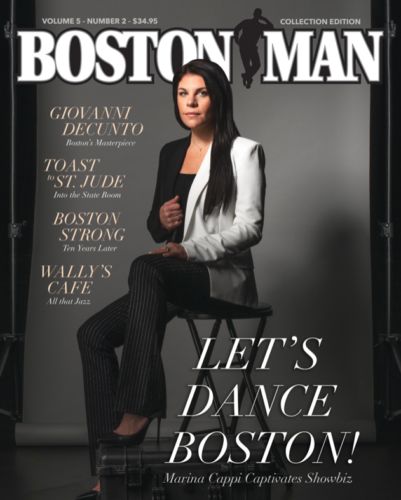 The magazine also boasts full length feature stories on Boston Strong and the Boston Marathon (by Elizabeth Pehota); Wally's Cafe & Jazz Lounge (by Thomas Haire); Toast to St. Jude (by Paige Christo); and Giovanni DeCunto (by Matt Ribaudo.)
This issue showcases an extended 'Out & About' section redesigned by Samantha Dahlborg highlighting images from: 2 Legacy Club Events (Taffer's Tavern and UMASS Club); The Women's Empowerment Scholarship (Mariel Underground); Heidi Marani's Toys for Tots (Seaport Omni); 'I Wanna Dance' Boston Premiere (Marina Studios); The Shimmer & Shine NYE Ball (Revere Hotel); and The Embrace Memorial Unveiling (Boston Common.)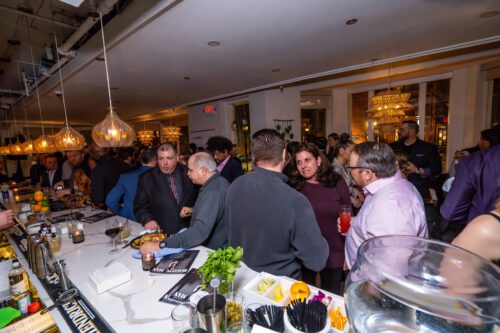 Rounding out the mag are columns by Brittany DiCapua (Meals on Heels); Tiffany Giannato (Toast of the Town); Gervase Peterson (Say Gerv); Michael Alden (The Alden Report); Jackie Vlahos (Through the Lens); Anthony Lapolla (Lending a Hand); Victoria Nasuti (H.E.R Page); Michelle Brooks Thompson (The Enthusiast); Sarah McDonald (The Next Level); Amanda Vargus (Your Style. Your Vibe) and Matt Ribaudo (From the Publisher.)
The BostonMan Magazine Legacy Club is an exclusive members professional networking group. Each Legacy Club event, like the one held on 2/9 at Eva, are private experiences for the members, sponsors & advertisers of the magazine -and the guests they invite. Membership enrollment for 2023, Ribaudo announced, officially opened with the release of winter publication.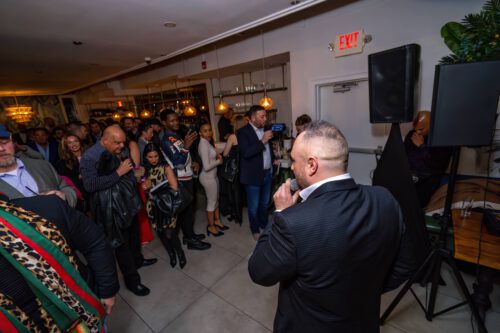 "Don't confuse my enthusiasm with what we do for arrogance, nor my conviction with conceit," Ribaudo said during his speech when describing the energy of the Legacy Club and magazine. "In a world where too often we are encouraged to 'care less' and 'desensitize' our message is the opposite. We choose to care more. The difference makers are always the ones that actually give a damn."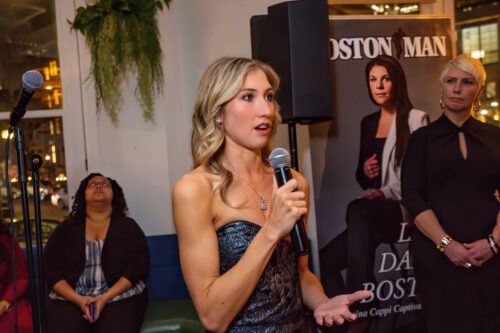 Elizabeth Pehota, author of the the Boston Strong/Boston Marathon feature shared a few thoughts on the process of putting together such a meaningful story and why she too is running the Marathon.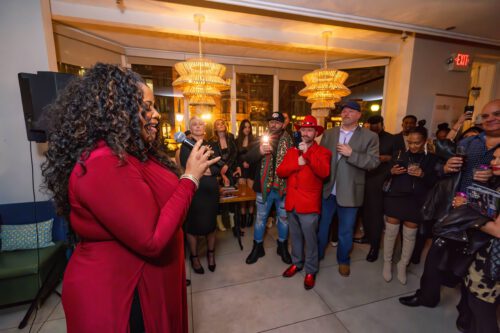 The VOICE finalist and renowned national recording artist Michelle Brooks Thompson delivered a riveting rendition of 'The Star Spangled Banner' followed by a special 'Whitney Houston' performance that left the private audience in awe.
The event featured sounds by The 617 Event team and the ever popular 'Dream Booth' from Sarah Poire. John Lee, as always, navigated the venue for the evening's portraits, and Ben Mercedes of BMII Studios produced the event sizzler.
Attendees were greeted by the smiling faces of Tabatha Roseman and Gunnar Peterson at registration.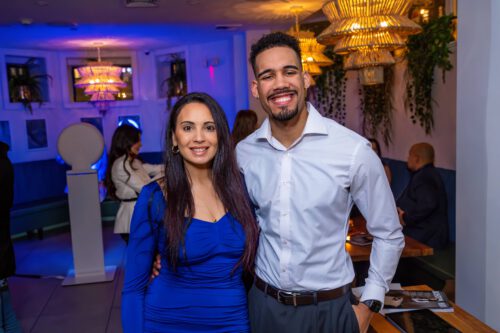 To view John Lee's entire album from BostonMan Magazine's Winter '23 COLLECTION Edition release, please click here.
For more information on becoming a Legacy Club Member, please reach out to Matt Ribaudo at: matt@bostonmanmagazine.com.