On Tuesday, February 19th BostonMan Magazine took their monthly Legacy Club event to beautiful Strip by Strega in Boston's Back Bay for another evening of elite networking and mingling.
The event, once again, was highlighted by some of the best, brightest, and most influential professionals in their respected fields that the great city of Boston has to offer.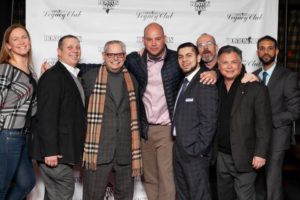 Somerville actor John Fiore – who famously portrayed Gigi Cestone on The Sopranos and Detective Tony Profaci on Law & Order- kept the group entertained with fascinating stories from years on set with two of the most popular programs in television history.
Fiore will also be featured in the upcoming April edition of Boston Man's "Neighborhood Watch" section. This most certainly will be a must-read article!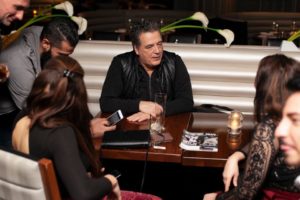 "Neighborhood Watch" is one of the many pieces that has helped propel BostonMan Magazine's early success not just throughout the city of Boston, but the entire world as well.
"Since the start of the year, we have received 25,000 reads on-line and have been read in 112 countries," BostonMan Publisher and Owner Matt Ribaudo said during his speech at the event. "That goes to show the strength of our city, and the strength of who we are as a community."
Guest Lindsay Meyer generously donated two high-end gift baskets filled with skin care, anti-aging, shower, shave and gel products as door prizes. The baskets –valued at over $500 of product- were won by Legacy Club Member Semi Spahillari and Kayla Harrity.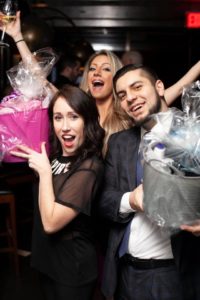 "I've been working so hard on making myself look older, and now I win all of this anti-aging stuff!" Spahillari joked after his card was drawn.
"I think I won because I have a pretty bright pink business card," Harrity added with a smile. "I'm so proud of what the BostonMan group is doing. They're the talk of the city!"
Images from the evening were captured by the talented Dedric Beverly of Dedric Photography. Dedric's ability to maneuver among 100+ guests and catch quality event moments is a true gift. To see Dedric's complete album from the evening, please visit the BostonMan Magazine official Facebook page.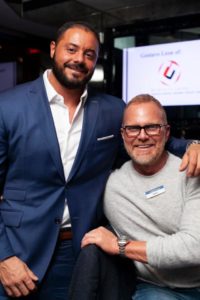 For the first time, BostonMan Magazine released two video sizzlers from a Legacy Club event. As always, the official video from award winning producers, Conductor Productions has dazzled viewers with its elegance and class. Fresh off the momentum from their Super Bowl LIII ad, Conductor continues to show why they are the best at what they do.
A second video from BostonMan's own Aaron Weiss titled "This is Our City" has also just hit the town, adding additional moments and footage from the event for all to view. Both Conductor and Aaron put together fantastic recaps!
Carlo Caponigro, host of the wildly entertaining "I Love Mondays" show, ended the evening by having his crew break out their gear and interview/film BostonMan Legacy Club members on a variety of topics.
BostonMan fitness writer Laura Alessi and Caponigro compared notes on various techniques in the gym. Be sure to check out the "I Love Mondays" show and see what else Caponigro and crew were up to for the night!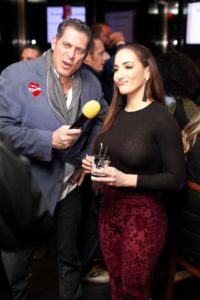 BostonMan Magazine is currently running some prodigious promotions both for Charter Membership into the Legacy Club and advertising opportunities with the print and digital versions of the magazine. For more information please contact Matt Ribaudo (matt@bostonmanmagazine.com), Jamie Dunek (Jamie@bostonmanmagazine.com) or Anthony Lauretto (Anthony@bostonmanmagazine.com).
The next BostonMan Legacy Club event is slated for Tuesday, March 19th. Members and guests have been emailed details on the event.
The door prize is a Frankie Valli and The Four Seasons BostonMan VIP assortment which includes show tickets, rare autographed memorabilia, and vintage photos. Only Legacy Club members are eligible to win this exclusive package so be sure to sign up for membership if you have not already done so!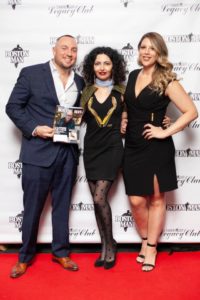 ***
BostonMan Magazine is an upscale lifestyle publication that targets the interests of successful professionals. Quarterly print magazines and monthly digital content are released throughout the city of Boston.
The BostonMan Legacy Club events are exclusive monthly experiences for members and guests. For more information please contact BostonMan Publisher Matt Ribaudo at matt@bostonmanmagazine.com