Life truly isn't fair.
On the evening of Thursday, April 22nd, I sat in my car listening to Cedric Maxwell and Sean Grande wrap up their post-game show following one of the better Celtics efforts of the year, a 99-86 triumph over the Phoenix Suns.
Grande, usually a boisterous speaker, had gone silent for the better part of ten minutes while Maxwell recapped the C's performance that had unfolded the previous couple of hours.
Grande, then came back on, voice mum: "I apologize everyone, but I have some horrible news. I didn't want to say anything but multiple sources have now confirmed this: Terrence Clarke has tragically passed away."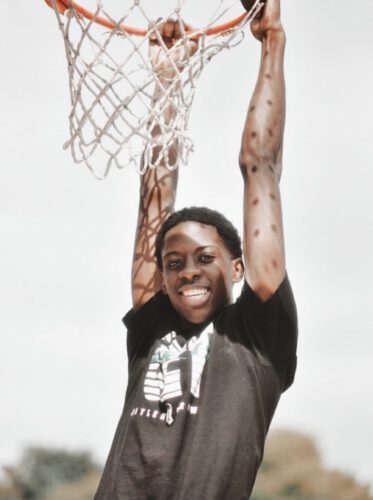 **
This isn't supposed to be the way I am writing about Terrence Clarke. Clarke, a Dorchester native and only nineteen at the time of his passing, was considered in some circles to be the best HS basketball player to come out of Boston since Patrick Ewing.
Clarke was in Los Angeles preparing for this years NBA Draft after having spent a season with Coach John Calipari at the legendary Kentucky Wildcats program. He had just left an afternoon workout when he lost control of his automobile, ultimately succumbing to injuries suffered in the ensuing crash.
I never had the pleasure of meeting Clarke, but for everyone who did, he made their lives better.
"We are all better people for having crossed paths with him," Calipari said. This sentiment is echoed by people coast to coast.
Clarke and I had casually exchanged messages leading up to this year's NBA Draft. We were planning to run a feature in the summer issue of BostonMan similar to the feature in this issue profiling Ifeatu Menifonwu and his selection in the NFL Draft. Like Menifonwu's story, we were looking forward to writing a showcase story of Clarke, chronicling his hard work and achievement of his life-long dream.
In my Publisher's Column, last issue (Winter 2021) I wrote about Hoops in Heaven, celebrating the lives of Tommy Heinsohn, KC Jones, Paul Westphal, and Bruce Seals, who all have special places in the basketball universe here in Boston. Those were all men that got to grow old and live their lives though. I would have never imagined a few short months later, I'd be writing about someone so young and so special, who was destined to be among the all-time greats in this city.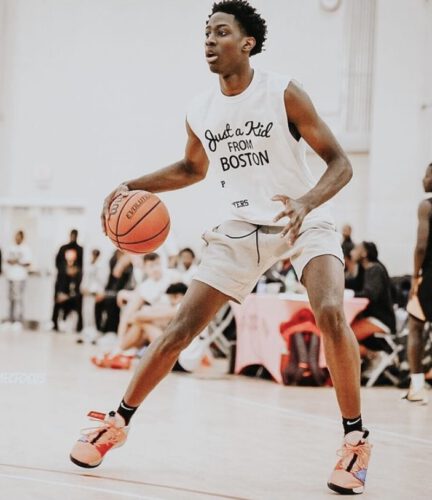 Terrence Clarke wasn't just good, he was great. Following his senior season of HS he was projected to be a lottery pick in most mock NBA Drafts. His lone season at Kentucky was slowed by a right leg injury, but according to those who had been working out with him he was fully healed, looking stronger than ever, and ready to embark upon his NBA journey.
"He had the ability to do things I hadn't seen before," said Calrke's HS coach Keith Zalaski. "He just had an understanding of the game that's hard to teach."
For Clarke, basketball was a platform to also connect with his other love: children. The word most frequently used to describe Clarke among the city's youth is "hero". In city tournaments the young ones would chant his name, and you could feel an almost mythical energy come over a gym when he was playing.
Clarke would spend hours working out and playing with children from all over the city, encouraging them to make good decisions and helping them work on their own games. Even when away at Kentucky, whenever he came home Clarke would always be sure he made time for those that will come after him.
"The thing I remember most is how humble he was, how appreciative he was and how he really was adamant about representing Boston, and compassion about making sure the kids behind him had a chance," said Tony Richards, a Roxbury YMCA coach.
Clarke would wear the number five in HS and then later at Kentucky, wearing the same number and following in the footsteps of another Boston schoolboy legend from a generation prior, Wayne Turner.
Undoubtedly, there will be scholastic players from Boston for generations to come continuing this tradition; wearing number five in honor of Terrence Clarke. His legacy, especially among the youth of the city, will never be forgotten.
In his far too brief time on this earth, Terrence Clarke touched so many. He was so much more than Just a Kid From Boston.
All photos by "Meg The Camera Girl"  who has been a regular photographer of Terrence Clarke for years, and has captured so many wonderful images of his life.
 **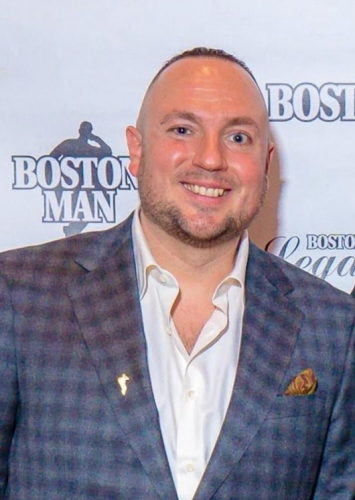 Matt Ribaudo is the Owner and Publisher of BostonMan Magazine. To reach Matt, please message him on Instagram or email at: matt@bostonmanmagazine.com