On Tuesday January 15, we had our January BostonMan Magazine Legacy Club Event at Tresca in the North End. I want to take a moment to thank all our Legacy Club Members, Advertisers and Sponsors that attended. I think we're all in agreement when I say, "What an event and evening it was!"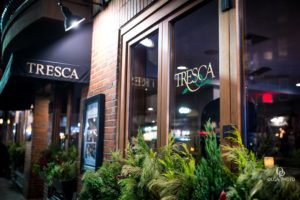 **
A special thank you goes to our host venue Tresca. Ray Bourque, Peter Weber, Rich Ansana and team did a fantastic job setting up their beautiful establishment to accommodate our Legacy Club. Everyone was thoroughly impressed with the ENTIRE Tresca team!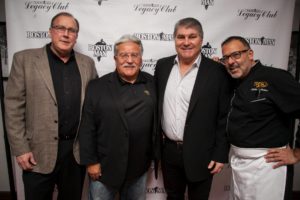 **
The evening and event had an almost mythical feel to it. The buzz throughout the venue was amazing as our Legacy Club and guests networked and mingled with some of the very best of Boston.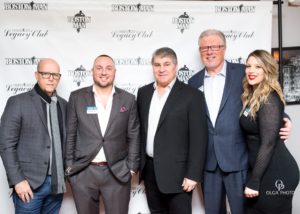 **
Boston Bruins legend and HOF Ray Bourque
 and 
USAMan founder and former Philadelphia Eagle Ken Dunek
 traded classic stories from two of the most passionate sports cities in the world. As Dunek showed off his 
1980 NFC Championship ring, New England Patriots Cheerleading Captain Andrea Cadigan teased him with a smile that "we don't wear conference championship rings in Boston.
"
Meanwhile, John Fiore –Gigi Cestone from the Sopranos- kept the group entertained reminiscing some of his favorite moments as we commemorated the 20th anniversary of the greatest show in television history.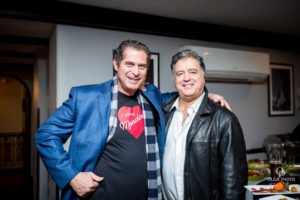 **
As I mentioned in my speech during the evening: As passionate as we are about sports and our teams, some things in life are simply bigger and more impactful. It was an honor to have Boston native Jim Wahlberg sharing his story about his war on addiction and the opioid crisis in America. Jim's new film "The Circle of Addiction: A Different Kind of Tears" is an absolute must watch. The BostonMan Magazine January story on Jim "Stopping The Cycle" is a must read as well.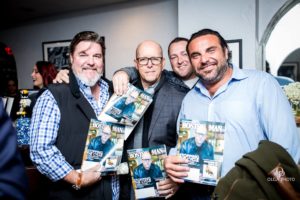 **
Most important to recognize of course, are our Legacy Club Members and their guests. We have some of the best, the brightest, the most innovative and most influential difference makers in their respective fields at our Legacy Club events. We're networking, idea sharing, and promoting each others businesses and non-profits in a positive atmosphere! I am so impressed and humbled by the group we are bringing together here in Boston.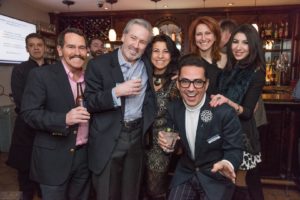 **
I would like to extend our gratitude to our amazing photographers who were tirelessly and creatively working to capture the evening for us. Olga Manturano of Olga Photo, Steve Redaska of Redaska Studio, and Dedric Devon Beverly of Dedric Photo. All among the best in Boston.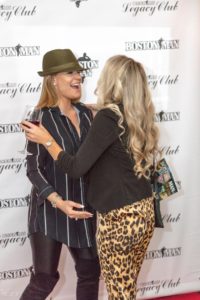 **
For a video recap of the evening, nobody puts together a better sizzler reel than BostonMan Legacy Club Members Noah Lydiard and Michael Kalil of Conductor Productions. They are not just the best in Boston, but one of the best nationwide! Be sure to check out the below link for evidence of this!
***
Some of BostonMan's favorite charities and non-profits were among those in attendance at our January Legacy Club event. There are so many noble and admirable charities throughout our great city! Thank you to the Mark Wahlberg Youth Foundation, The Bourque Family Foundation, The Greg Hill Foundation, The Boston ECG Project Charitable Foundation, The Miss Pink Organization, The Catholic Schools Foundation of Boston, and The Finishing Five Youth Foundation for all having representation with us!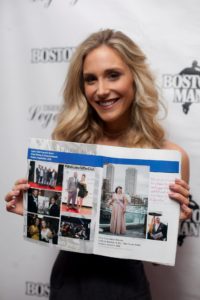 **
We still have some of our Charter Membership packages available as well as some PHENOMENAL ad and sponsorship packages for both our print and digital magazines. These deals will not last forever and are well worth taking advantage of!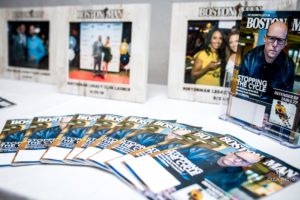 **
Finally, congratulations to BostonMan Legacy Club Member Gina Marshall on winning the Ray Bourque Hall of Fame gift package! This custom package –exclusive to BostonMan Magazine- included a personalized/signed Ray Bourque HOF Jersey Tee as well as a personalized/signed Ray Bourque HOF puck. The winning ticket number that Gina held for this? "7" of course!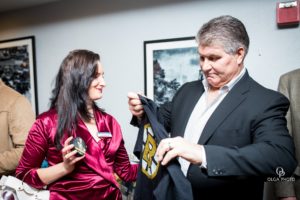 **
That's all I have for now! Can't wait to see everyone in February at our next Legacy Club Event!